Fall is that time of year, welcomed by so many and with good reason. But I always have to be a little sad with the passing of summer. My ocean heart misses it dearly when I have to drive to the grocery store in 3 feet of snow. So…I usually stall, drag my feet, fall slowly into fall.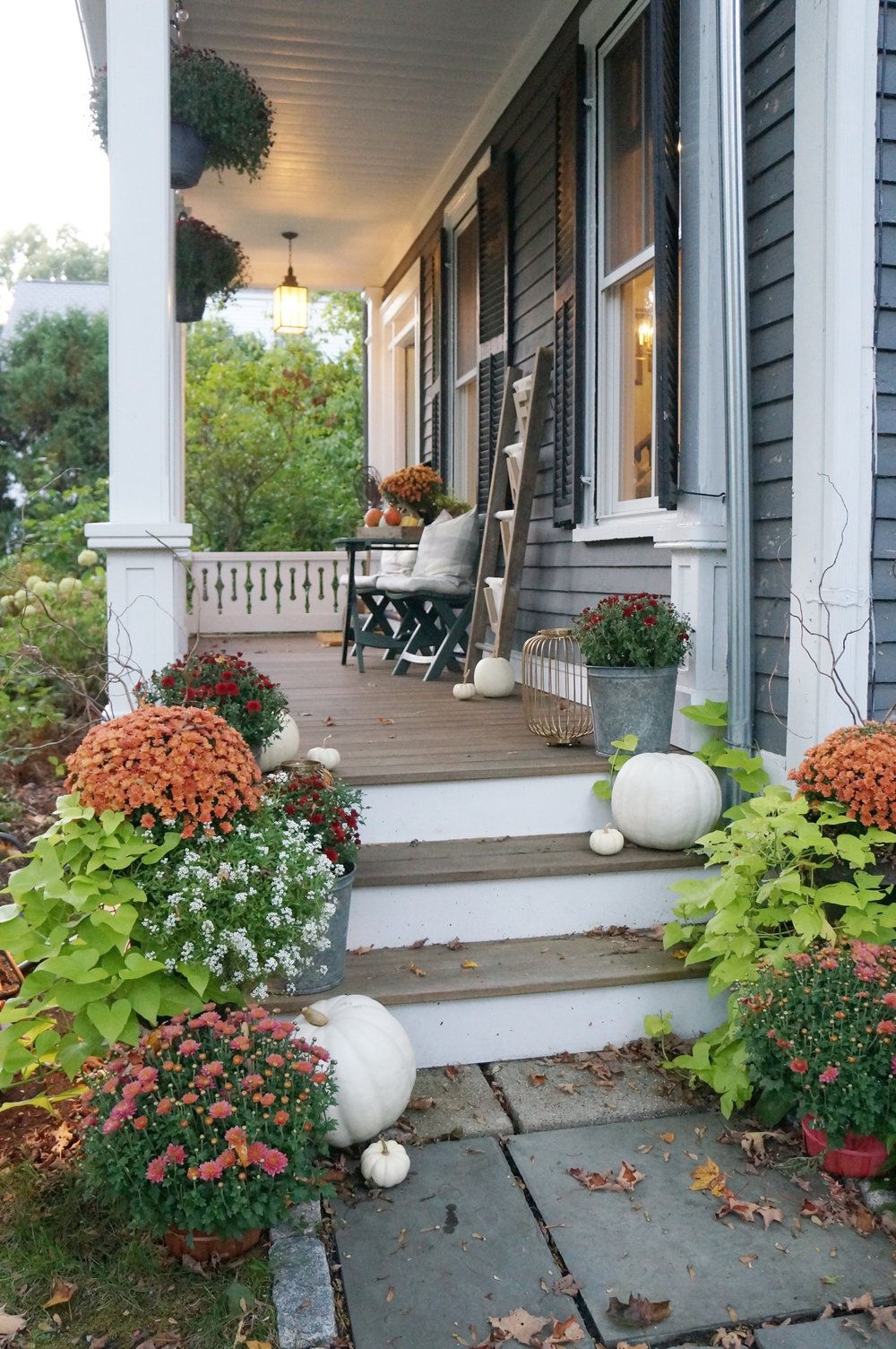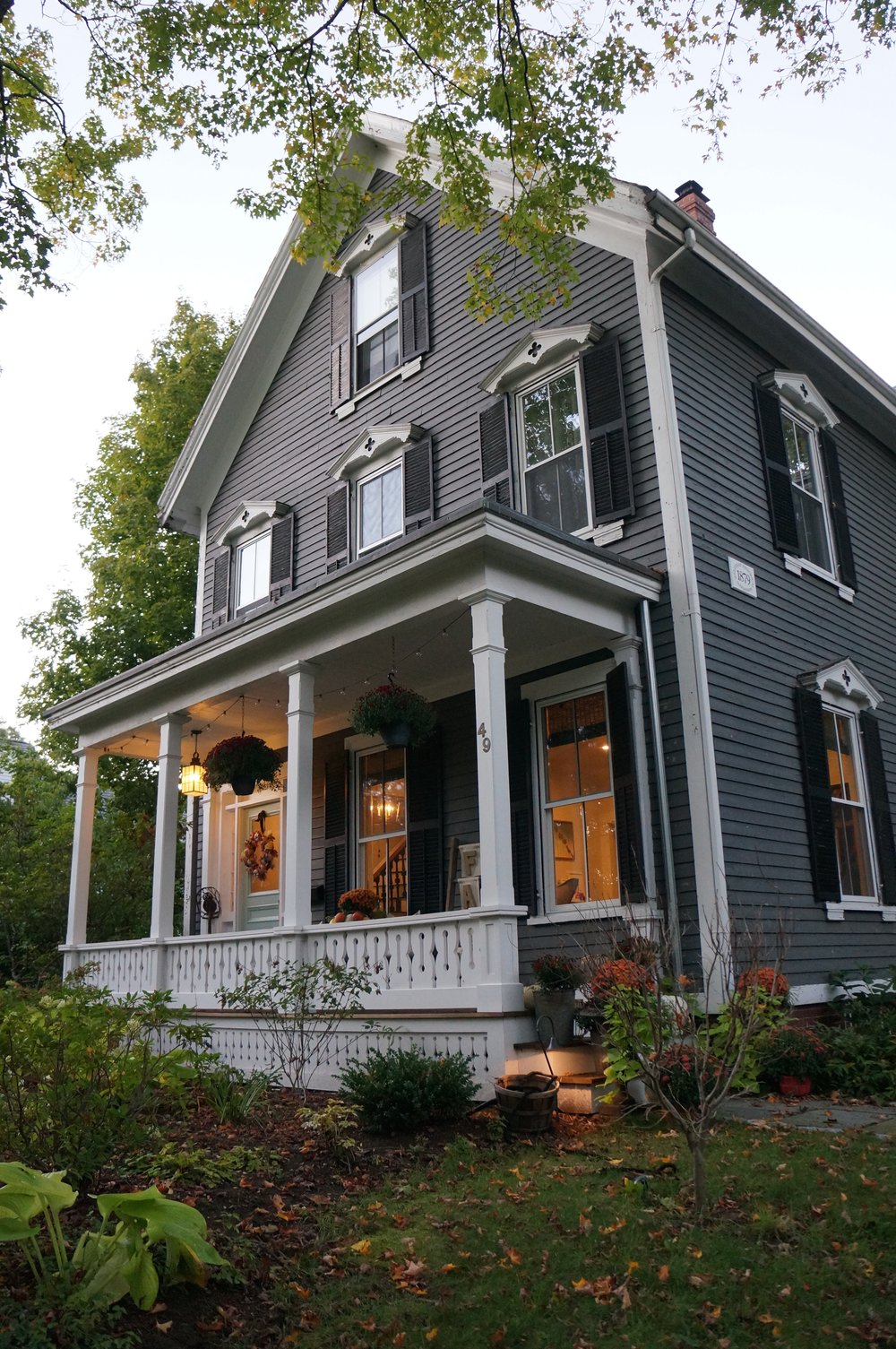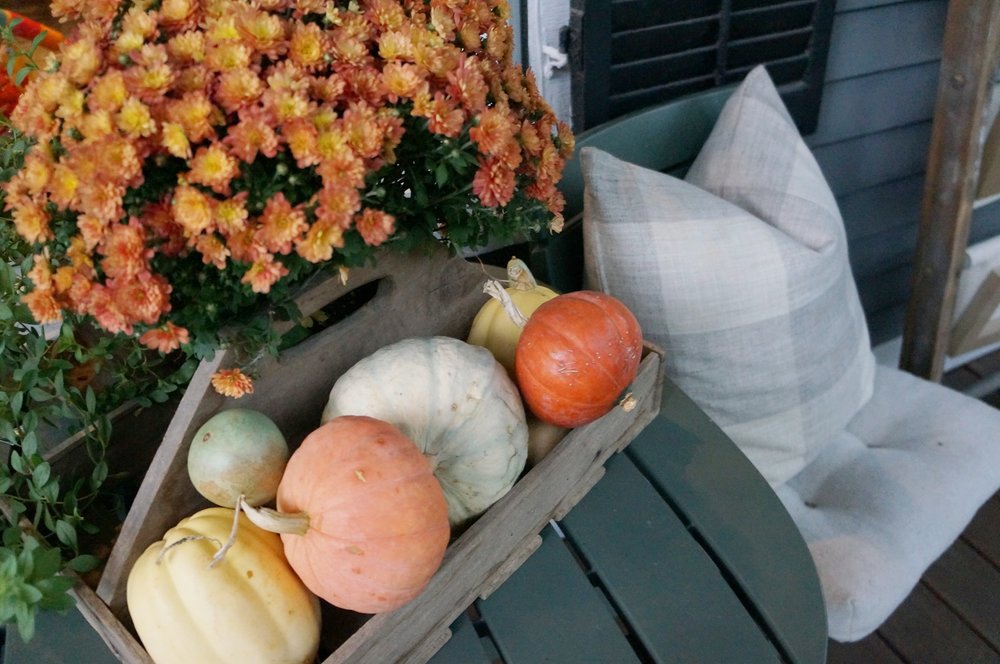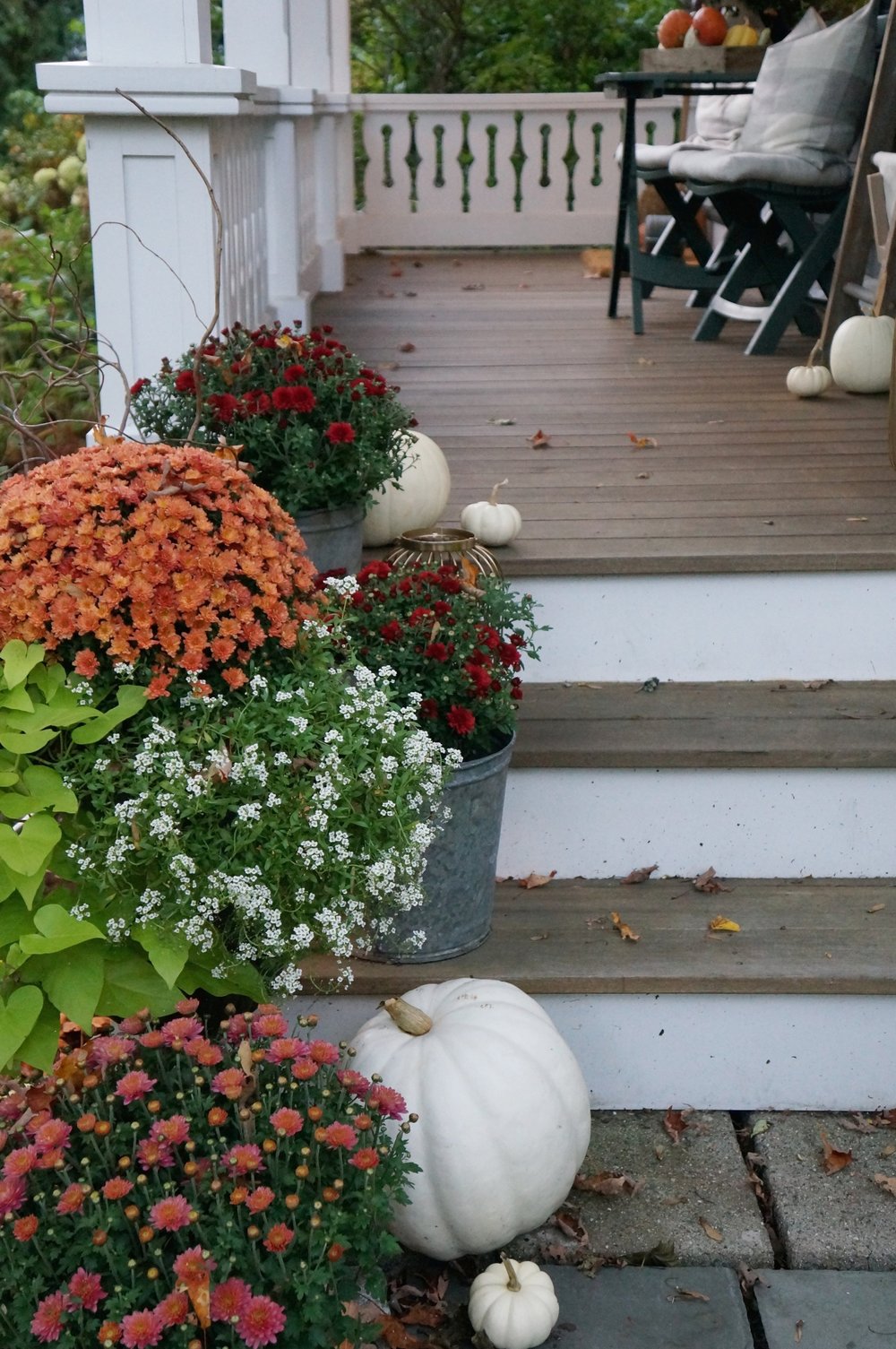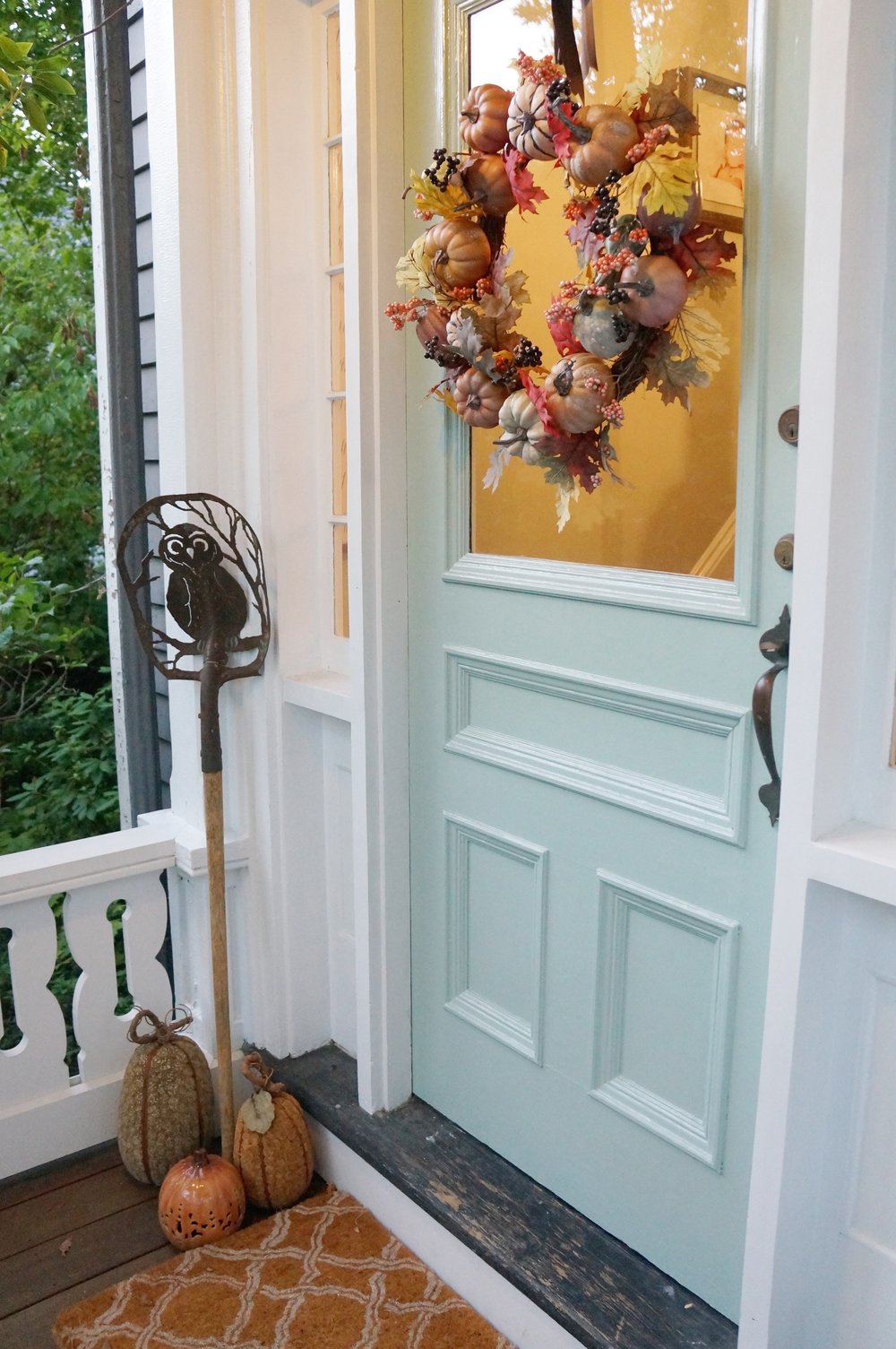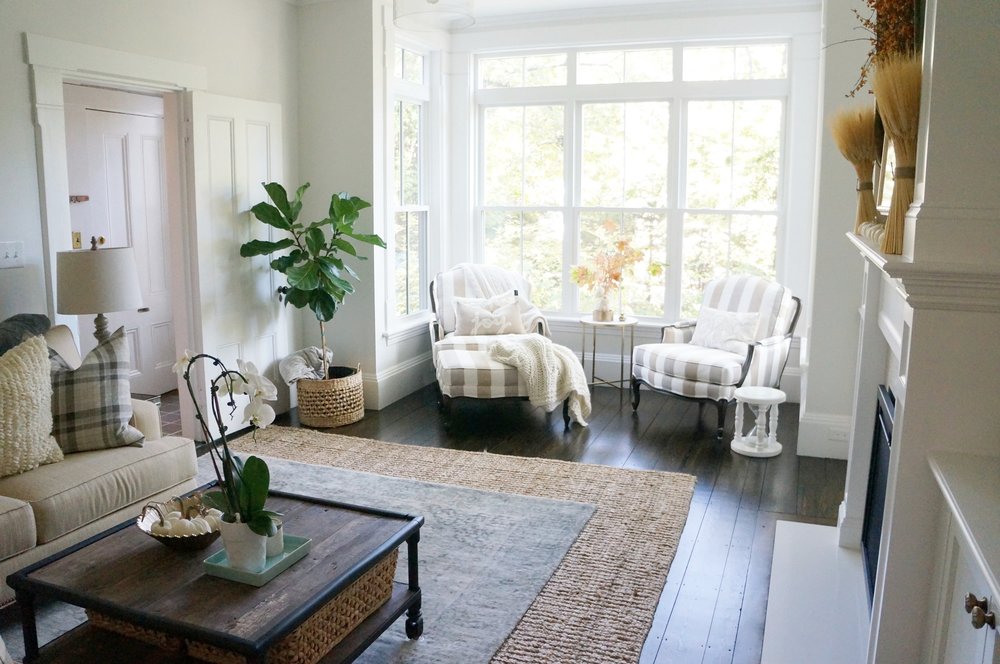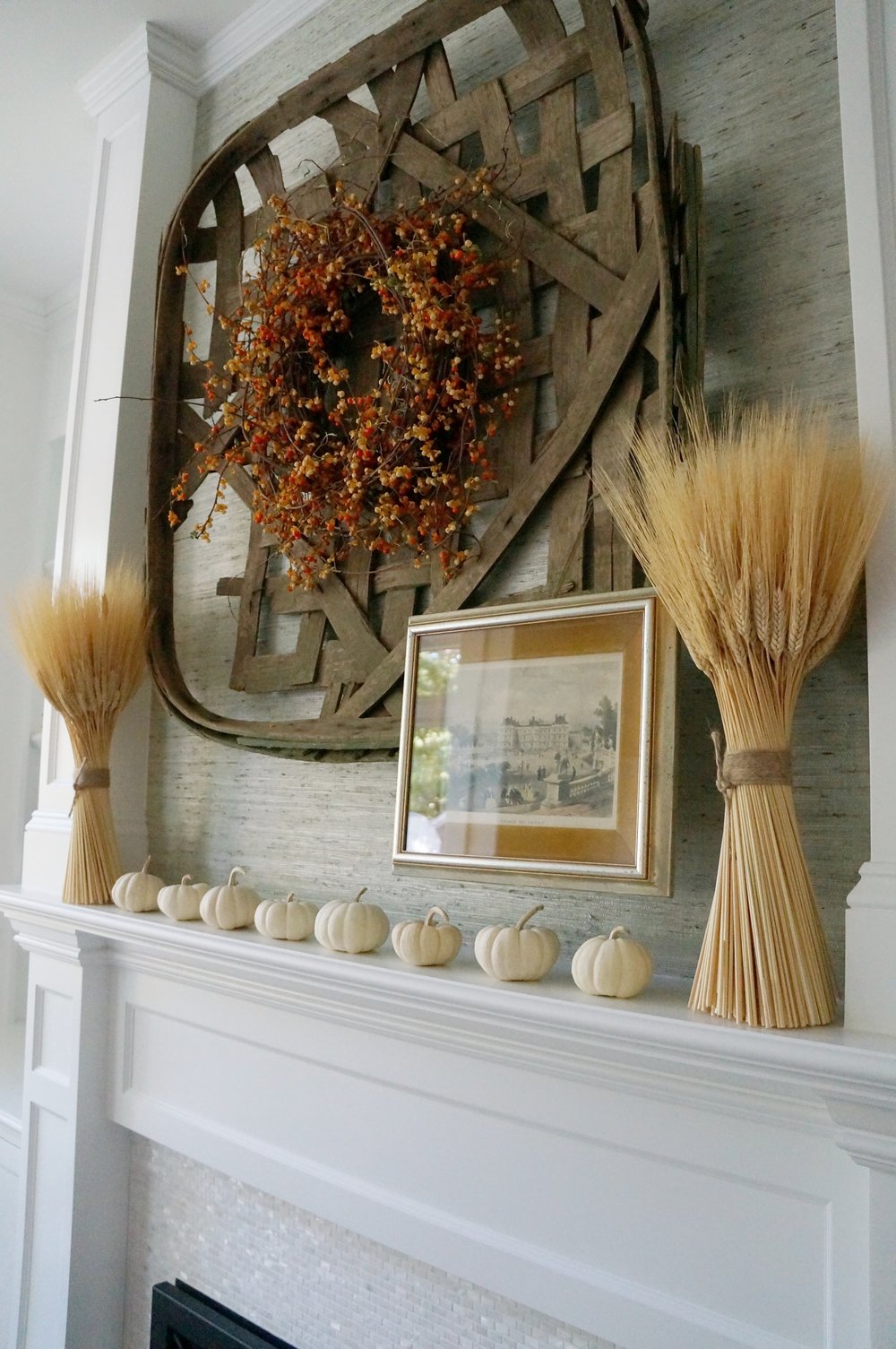 This year has been much more fun and I think last winter being less painful (at least here in New England) has really helped. Our family room remodel was finished this last March so this is actually the first holiday season that I've gotten to decorate it. And that makes my heart skip a beat. But there are also littles afoot which like to use pumpkins as "heavy loads" for their construction site play. Which means I don't get to go as crazy as I'd like. Because it just turns into toys (or food!) for little babies.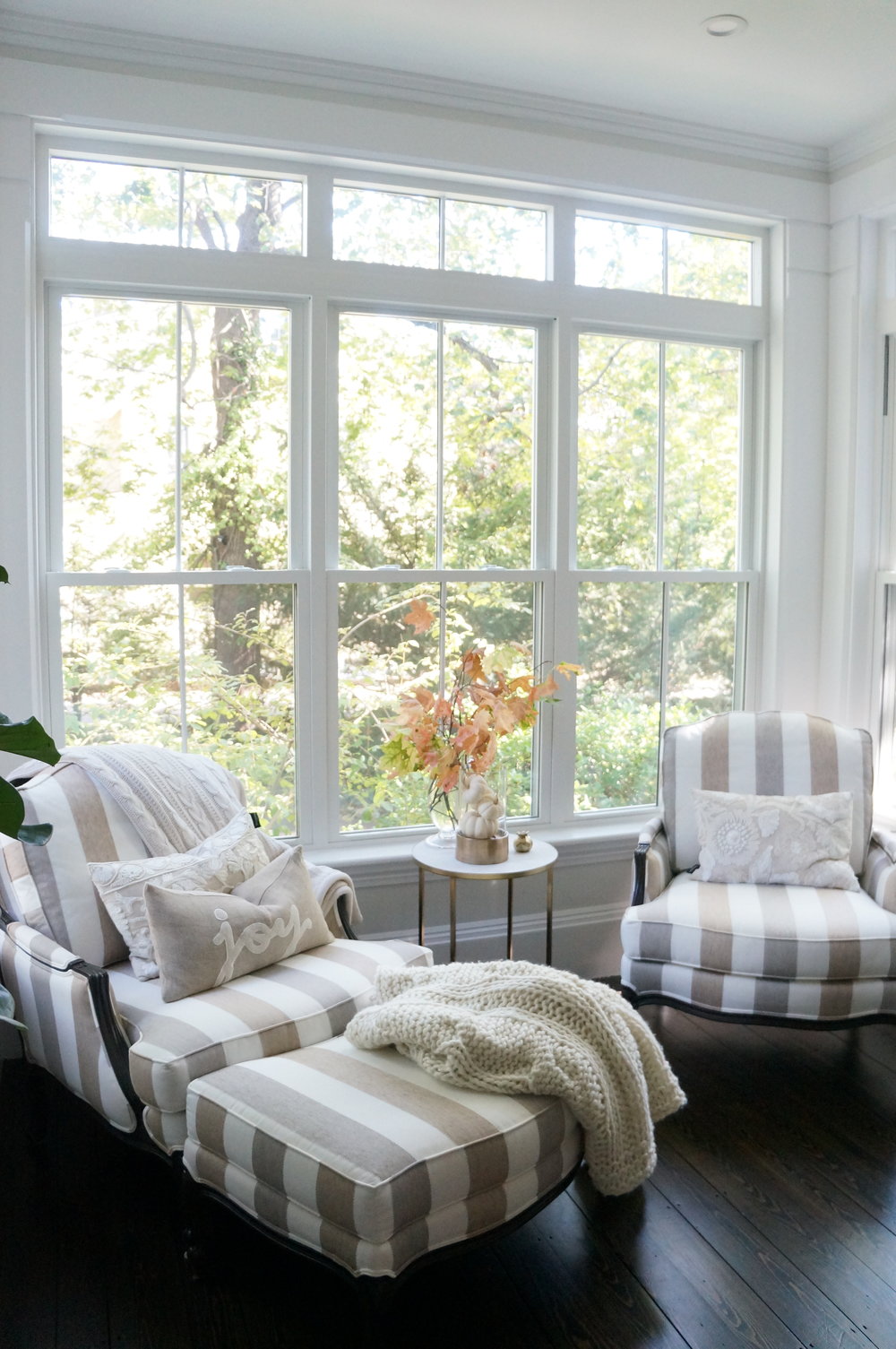 Every year I forget what I already have. Does this happen to anyone else??? Never a good idea when Potterybarn starts sending you their catalogs in August and you think, "well if it's 20% off I might as well…". I'm fairly confident we do not need any more pillows. But did that stop me? Nope. There's a new pumpkin pillow sitting on the couch. There have been so many beautiful fall decor pictures on Instagram and Pinterest. I've been so inspired by all of you. My heart has been beating neutral and white these last months but I dug through the bins and found two wheat bundles and that inspired my direction, at least with the mantel. Neutral with pops of golden. I think I may be saying "golden" too much because that sweet 2 year old of mine asked yesterday if we could go "look for some gowden leafies." And we did. And they're sitting in my window.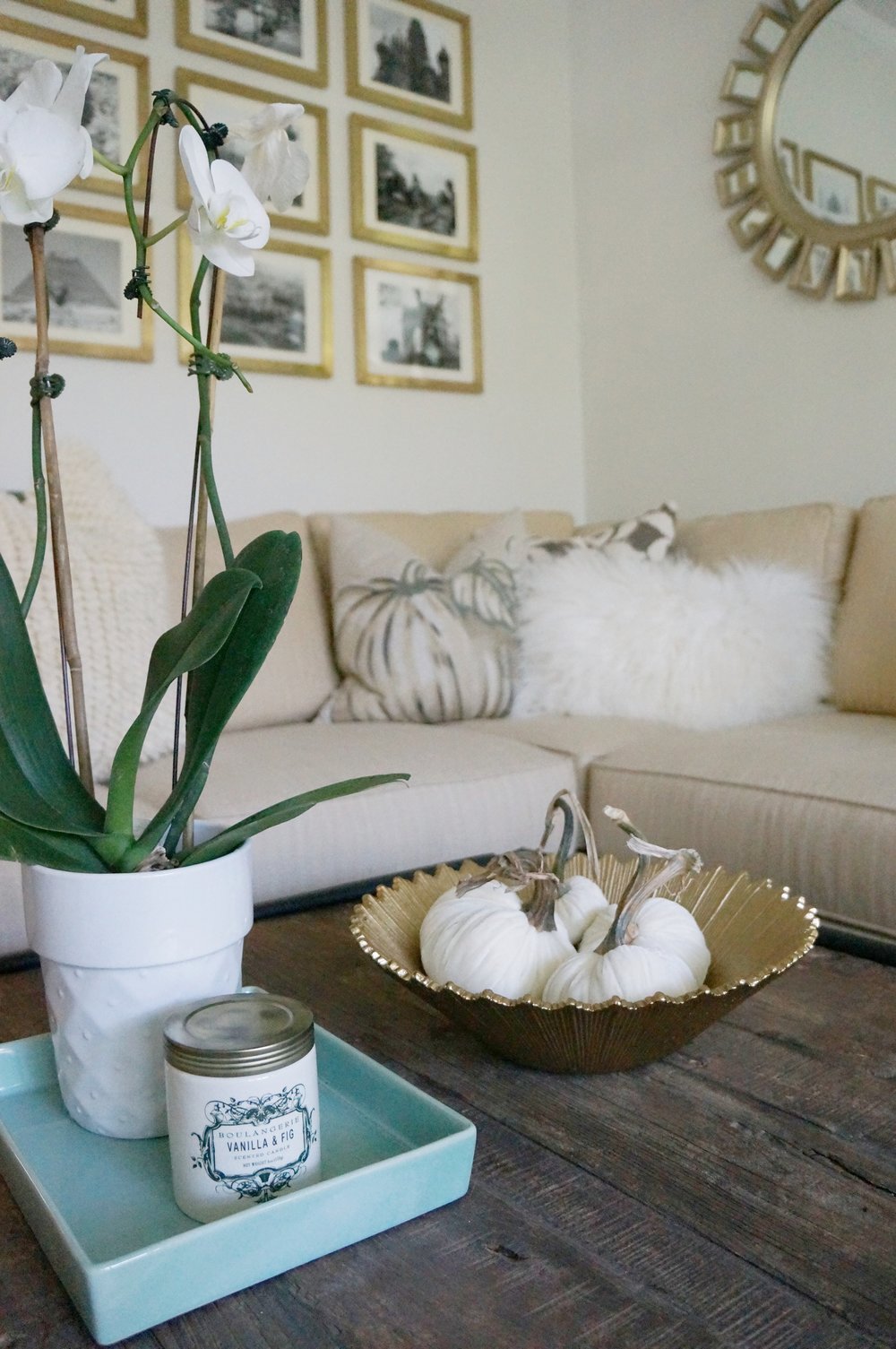 We found the antique tobacco basket at the Brimfield Antique Show. I was on a hunt. They're quite pricey on ebay and we live in the northeast, we don't see too many of these. But I found one dealer with a stack of them. We dug through, analyzing each one and found "the one." I was a bit sad to take down the art but it's just for the season and I love the textural element the basket weave brings. When in doubt, layer on the neutral.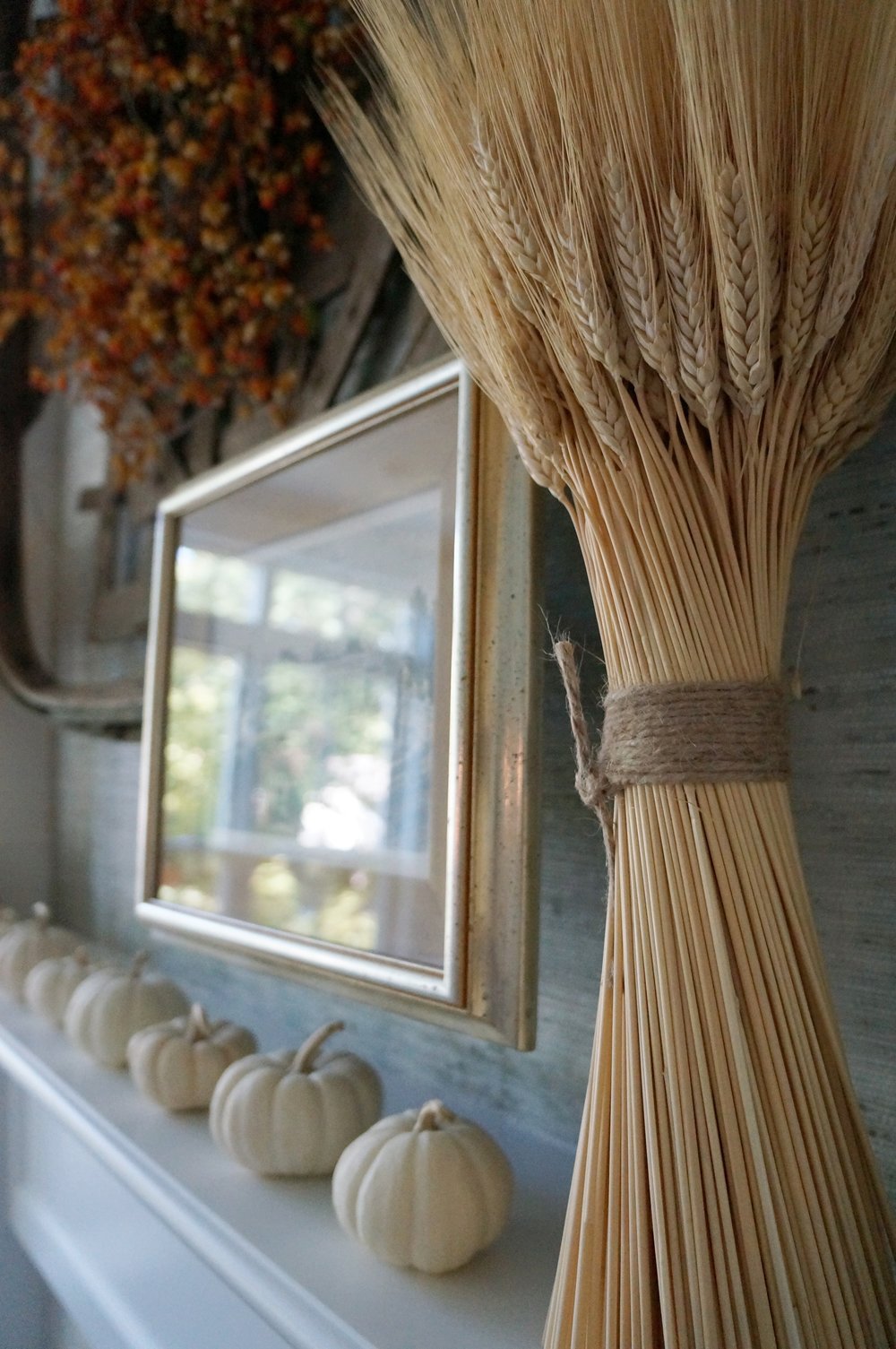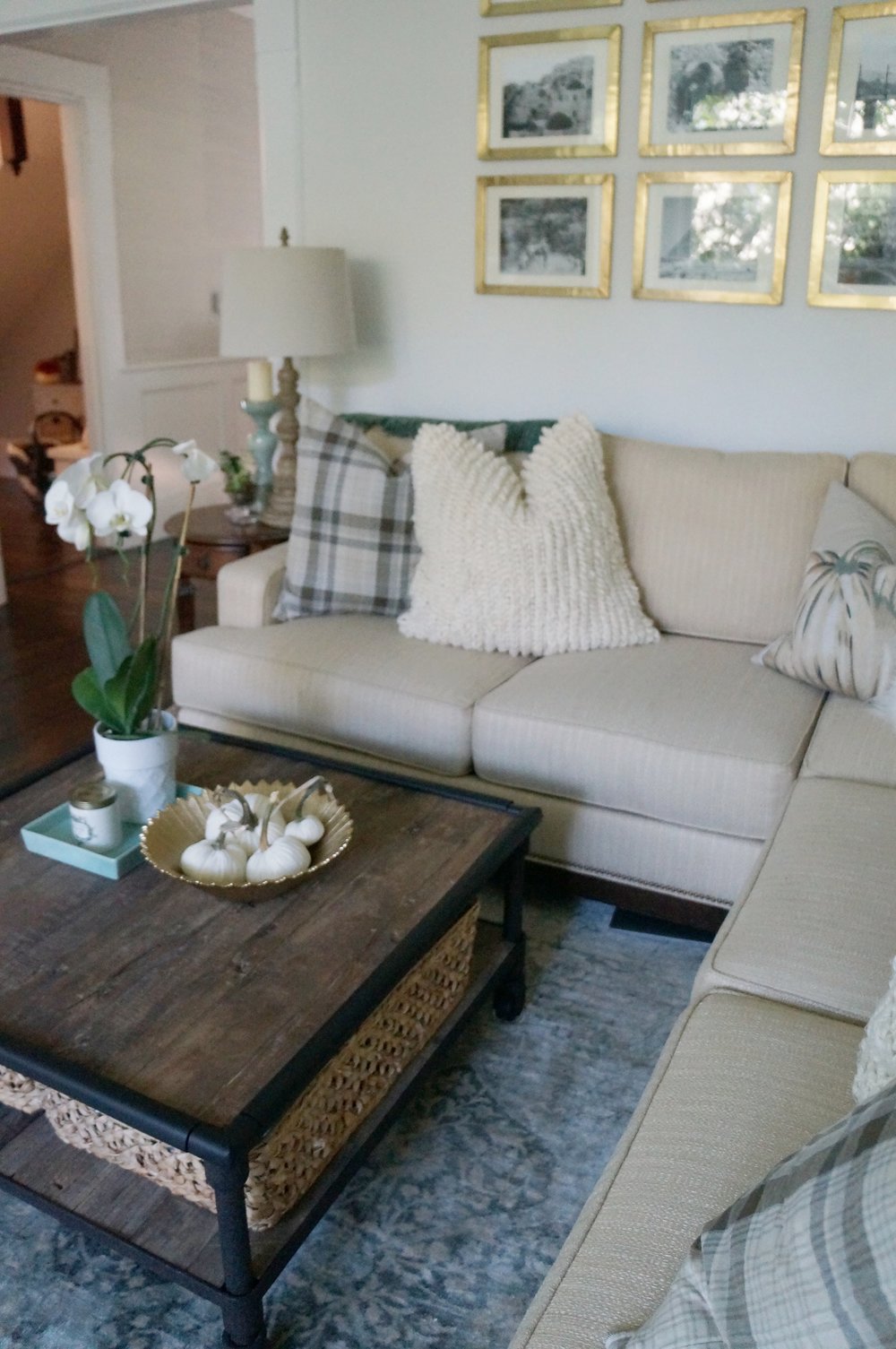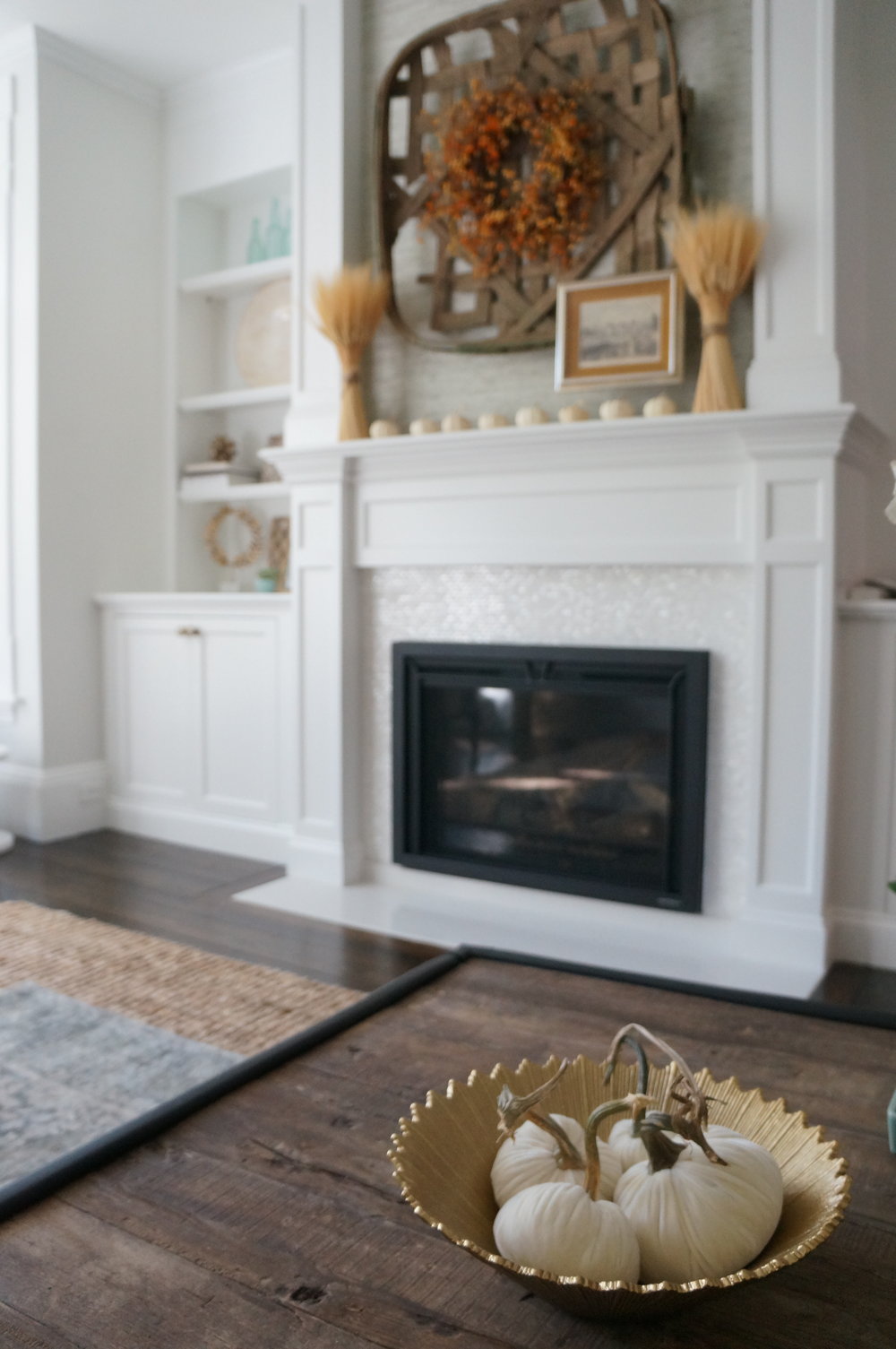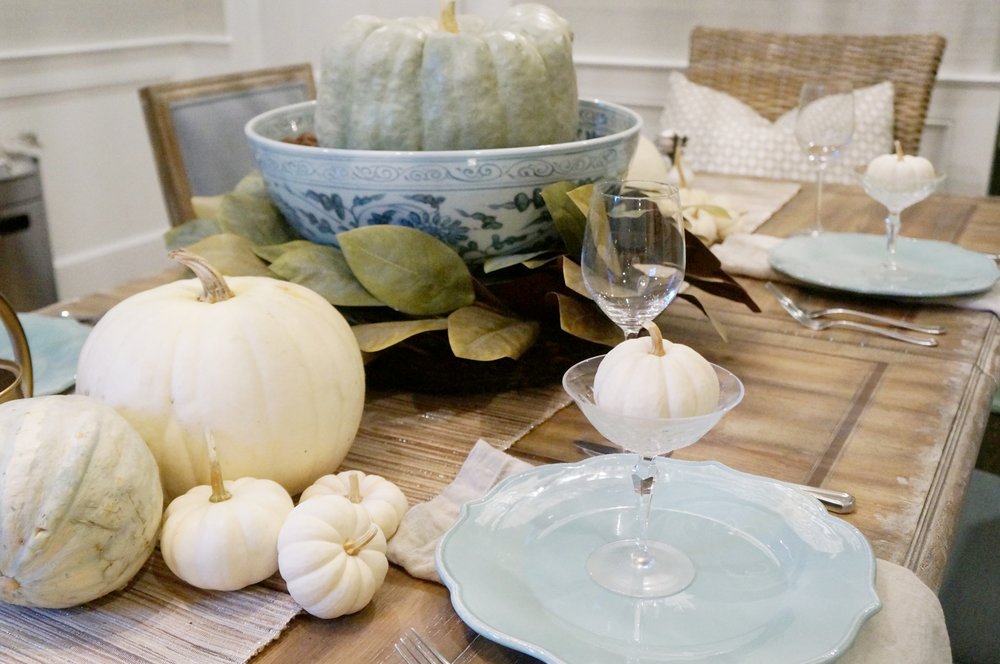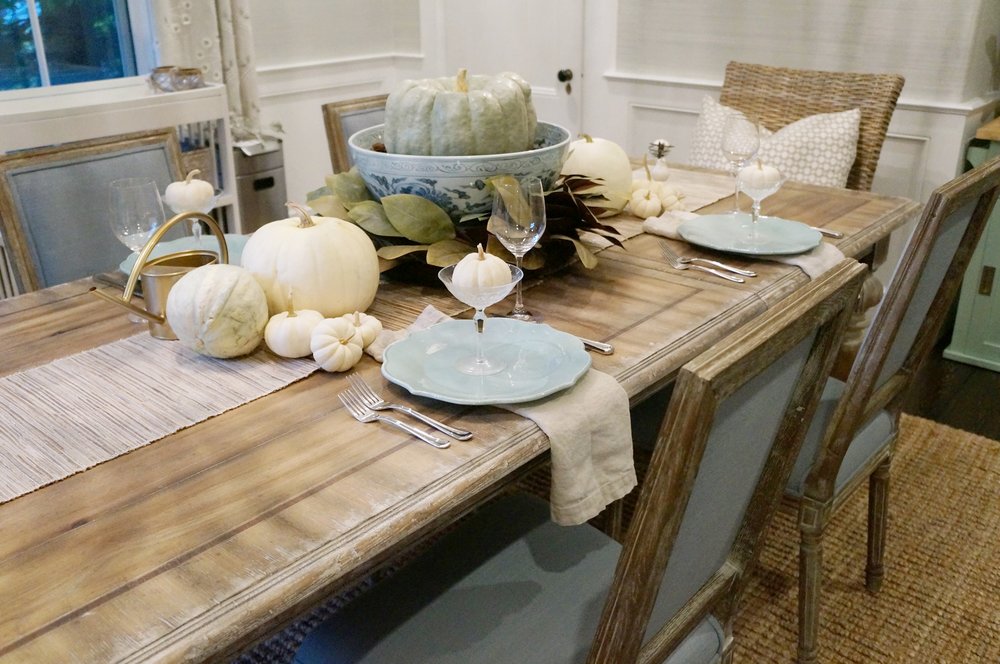 So stacks of pumpkins, old crates, white and gold and grey and pops of golden. Bring it on fall. We're ready for you.
/wp-content/uploads/2017/04/finding-lovely-logo.png
0
0
Finding Lovely
/wp-content/uploads/2017/04/finding-lovely-logo.png
Finding Lovely
2016-10-07 03:38:28
2017-06-09 20:49:07
Fall Decorating