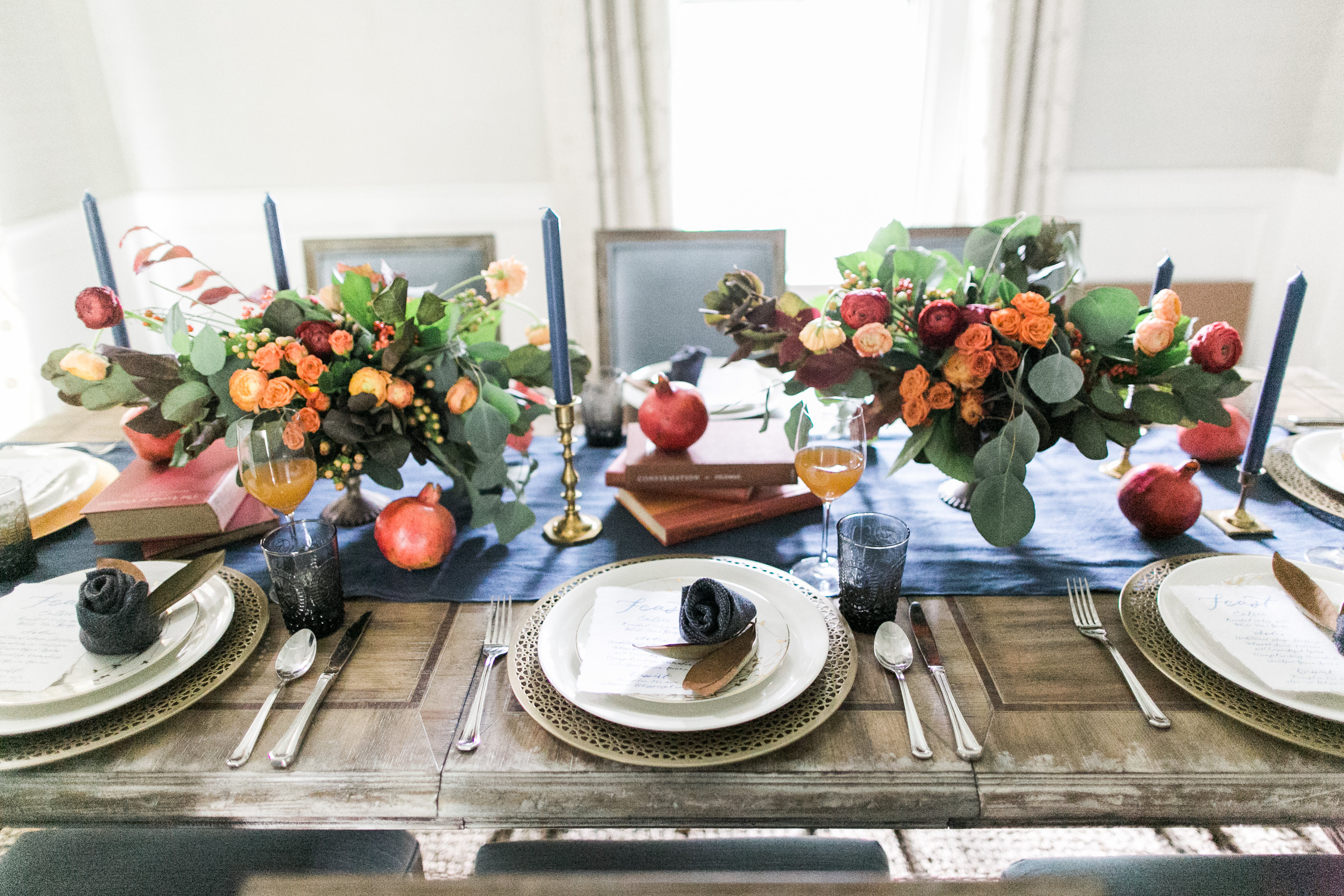 Hi my friends! Welcome! I'm humbled and a bit giddy to be joining my sweet blogging friends as part of this Thanksgiving Tablescape Blog Hop. The full line-up of talented bloggers and beautiful tablescapes are listed at the bottom of this post. If you're joining me from the talented Sheila of Maison de Cinq's beautiful home, welcome! I'm so honored you're here! I hope you found Sheila's warm and cozy Thanksgiving Tablescape as inspiring as I did. Those beautiful touches of fall were just so lovely. And it made me excited to get my Thanksgiving on! I can almost smell that stuffing!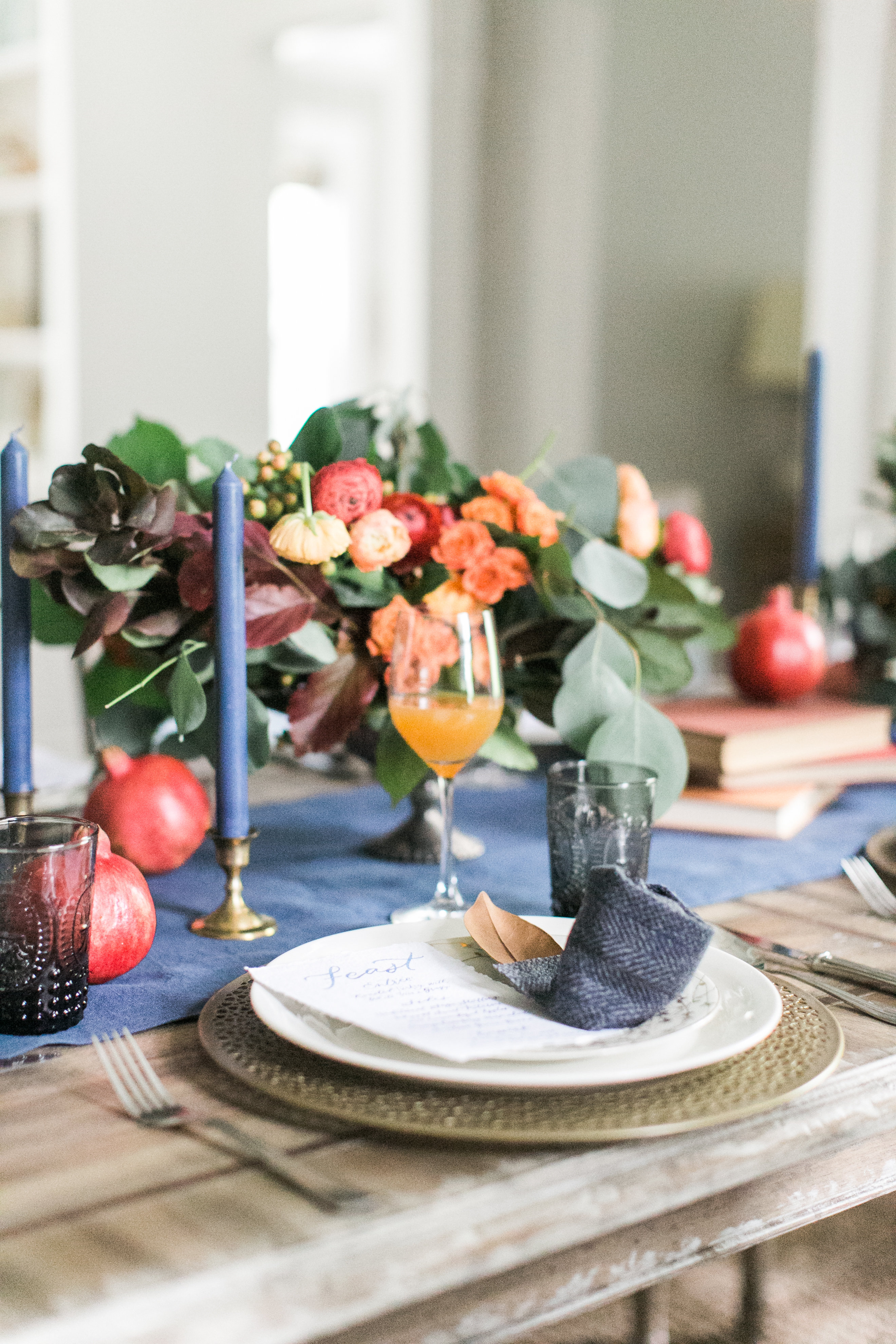 There's a loveliness to the Thanksgiving season that surpasses the good food and place settings and I never want to gloss over that. In the end it is this return to a spirt of gratitude and recognition of the importance of family that really makes the day beautiful no matter what is on your table. I love this holiday because we recognize innately the importance of people and food for our well-being as part of humanity. Peeling back the layers of the holiday draws you to the root of its importance. But…I would not be me, frankly, if I didn't try to add some lovely to the physical celebration of that.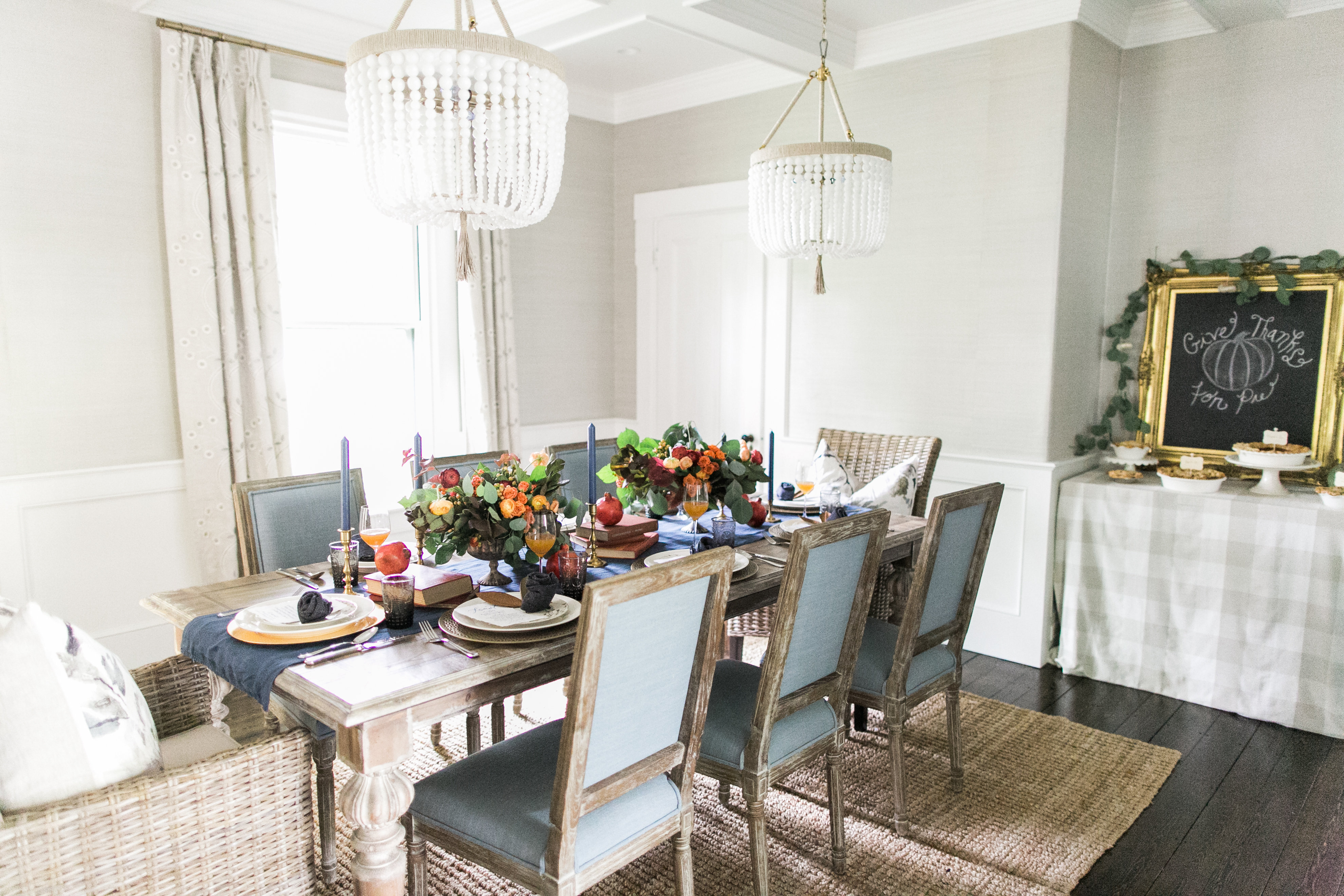 I love the moodier colors for this late fall holiday. A trip to the flower market, some sweet little DIYs later and a beautiful watercolor menu are the highlights of our Thanksgiving tablescape this year.
I had a few ideas come to mind when planning our table but it wasn't until I was in the produce aisle of the grocery store and found myself pondering the beautiful shade of pink to those pomegranates that I was really inspired. See there! All you have to do is look around and there's some lovely you didn't even expect to find. I scattered those beautiful pomegranates over the table, off-setting them on layers with similarly-toned terracotta-colored books. It was such a pleasant pop against the navy linen table runner we used for my sweet momma's surprise party.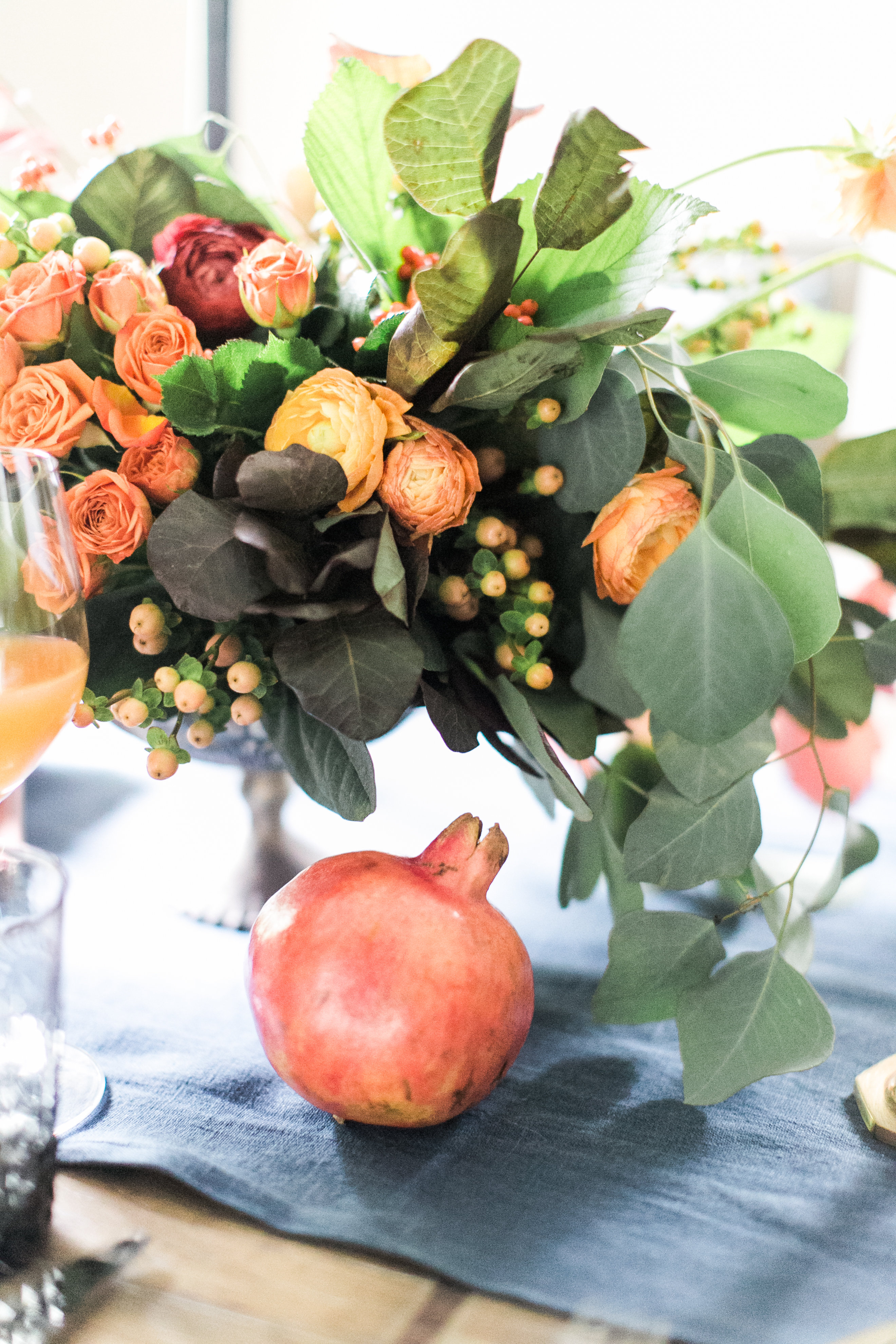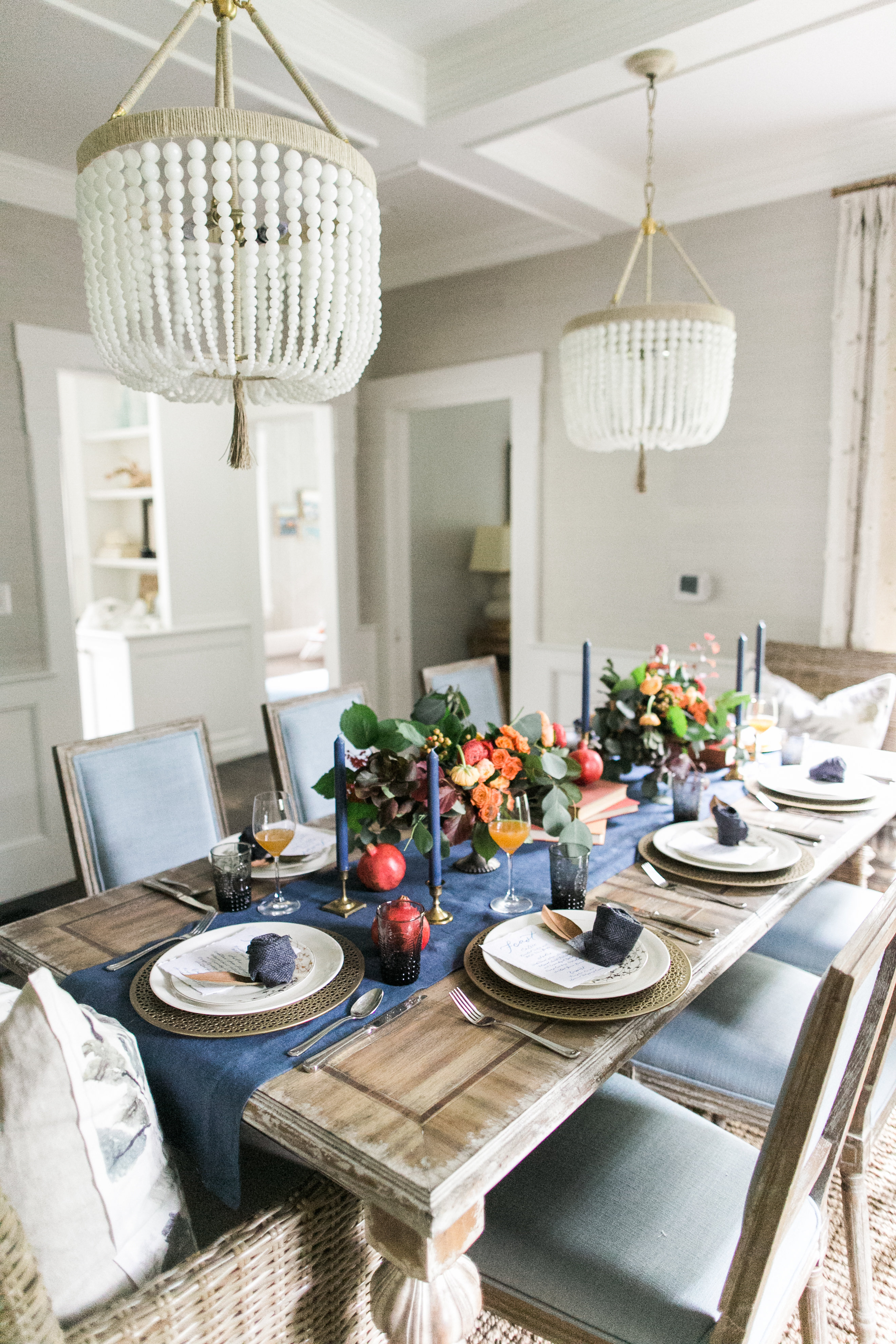 I knew I wanted to make tweed napkin rosettes, I just didn't know where to find tweed. Good grief. It's either a trillion dollars per yard or it's ugly. I almost gave up. And then I decided to try the Good Will. They had a whole section of men's sport coats and this navy one was exactly what I was looking for. I promptly washed the sucker and then tore it apart, making as even of cuts as I could to turn them into napkin rosettes.
Really this was trial and error for me–I folded squares of fabric in half and then rolled and pinched the fabric into a rosette, pinning the end to the flower so it didn't unravel. Easy and the whole project cost $8. When tucked in with a few magnolia leaves, they make a beautiful statement for your tablescape. Since we don't have a lot of magnolia trees up north, I got my magnolia leaves from sweet Nancy at the Plucky Pelican Etsy shop.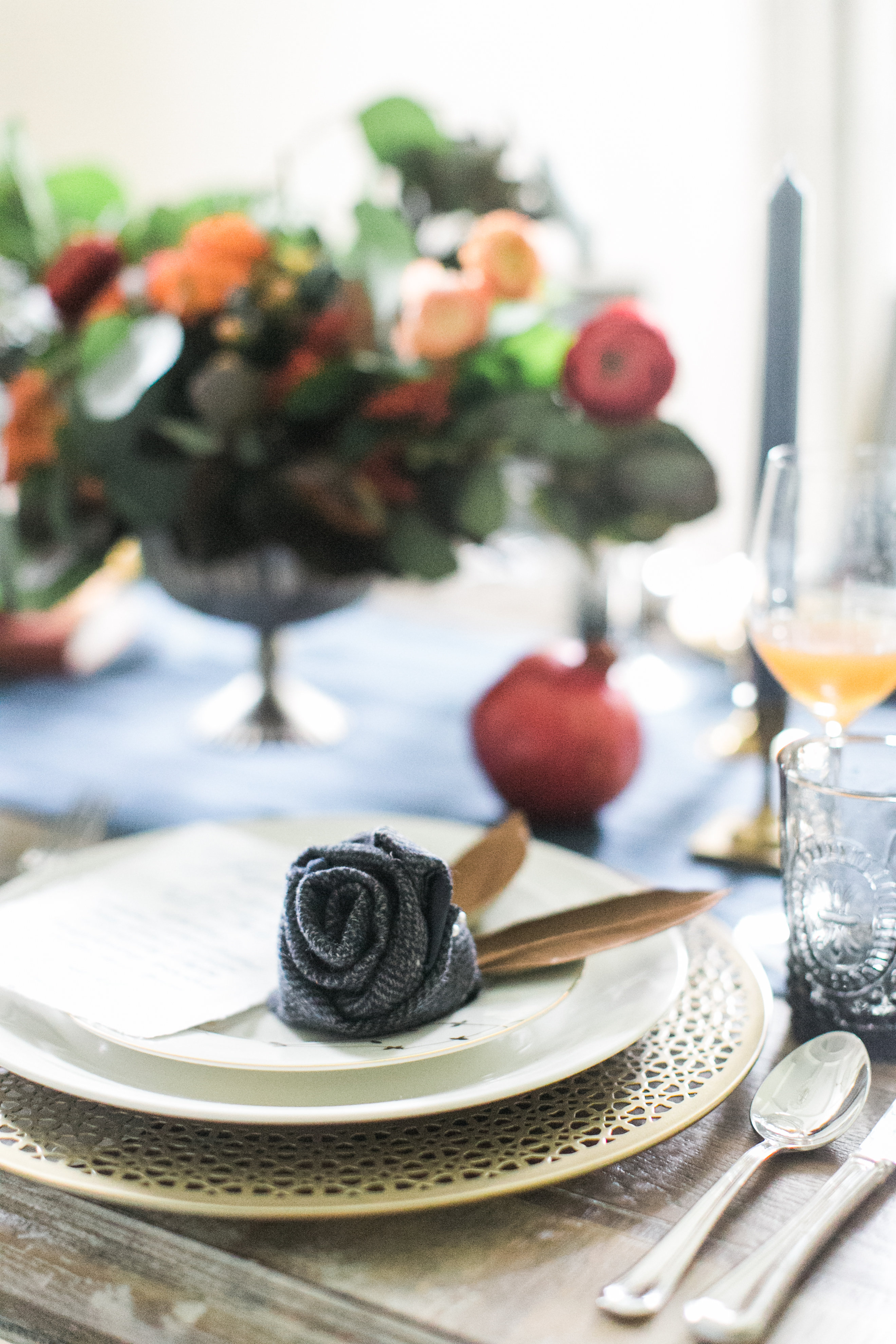 I'm a huge fan of vintage glassware. However, for this particular tablescape I bought new because I couldn't find the right grey-toned glassware for an inexpensive price off my go-to shops on Etsy / Ebay. These beautiful glasses are from Neiman Marcus and believe it or not, were very reasonable. I got 4 glasses for less than $20 and free shipping. I linked an even cheaper version that is acrylic which would be perfect for the kids table. I plan to display these glasses on open shelves in our new kitchen so they were a purchase I was happy to make.
I think one of the show stoppers are the custom watercolor calligraphy menus made by sweet Sydney at Sydney Beth Designs off Etsy. I stuck with classic colors and our standard Thanksgiving fare so I can reuse these every year.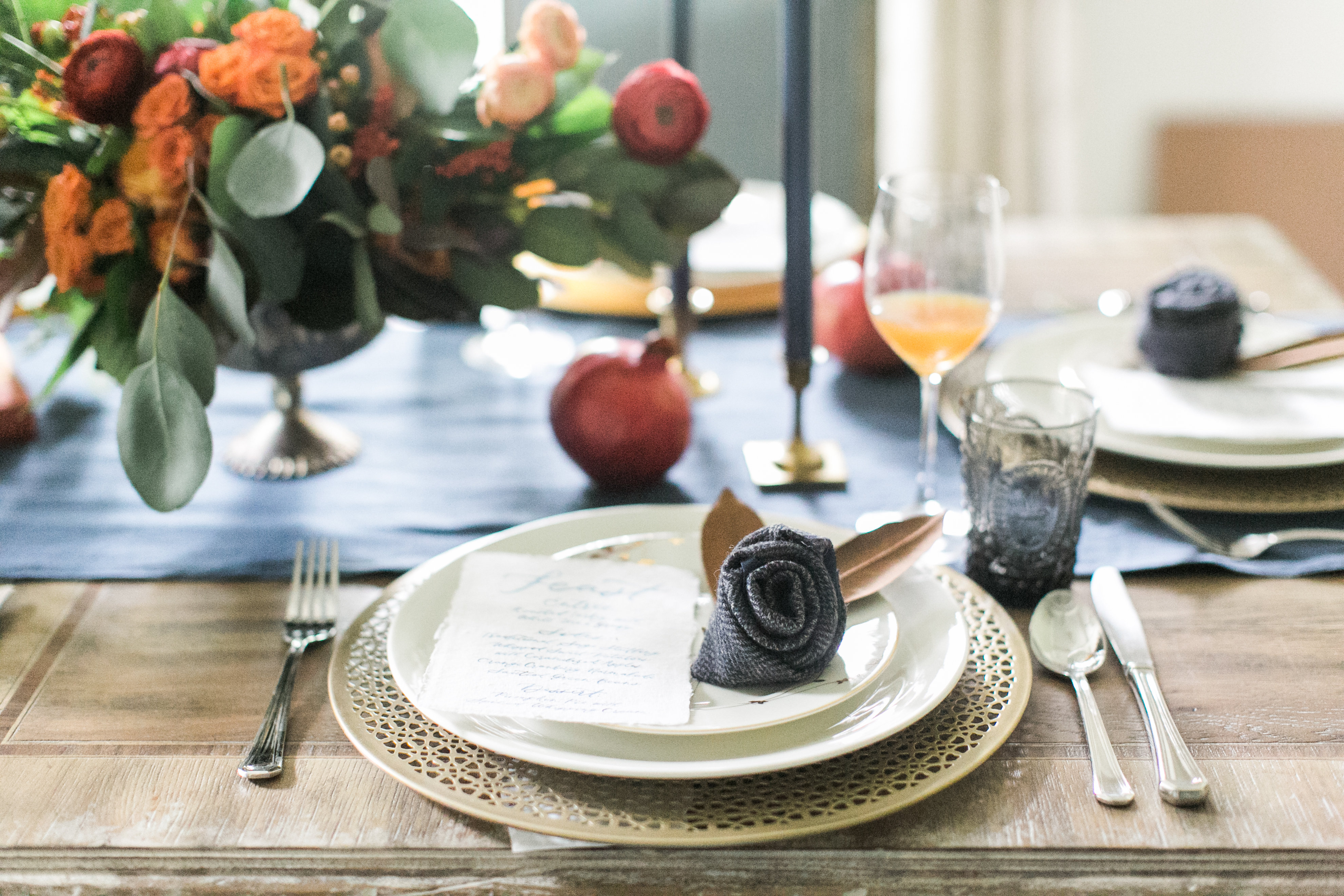 I am really starting to fall in love with the art of flower arranging. Clearly far from knowing what I'm doing, I've found some amazing vendors here in Boston and we are lucky to have a forest full of beautiful plants in our backyard, so I'm learning. Slowly.
I pulled the small coral pink berries off a tree on the way to the train station while walking with my boys and much of the greenery is from my own yard. I did buy some beautiful ranunculus at the flower exchange. I was going for color and they had the perfect shades so I snagged a few bouquets.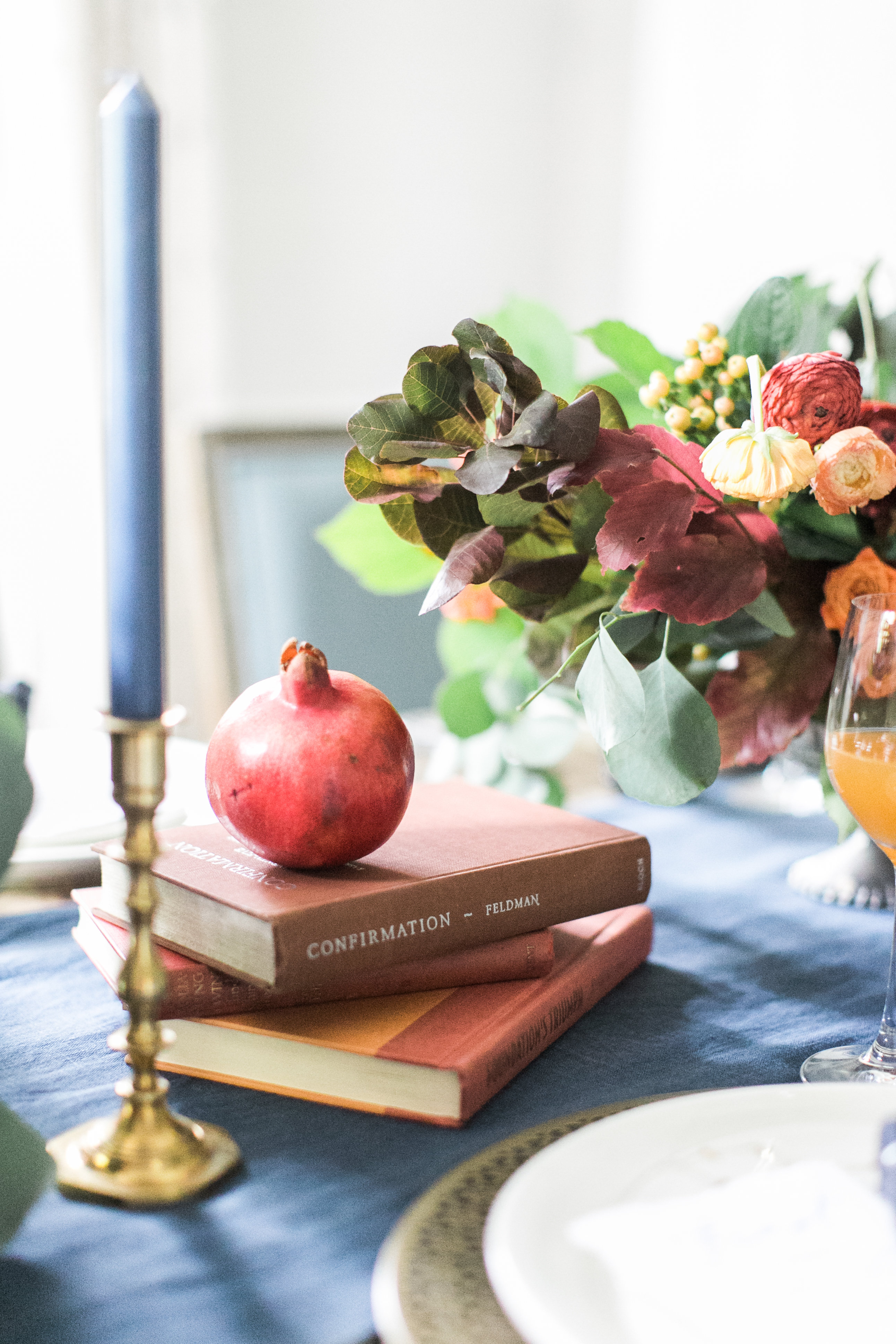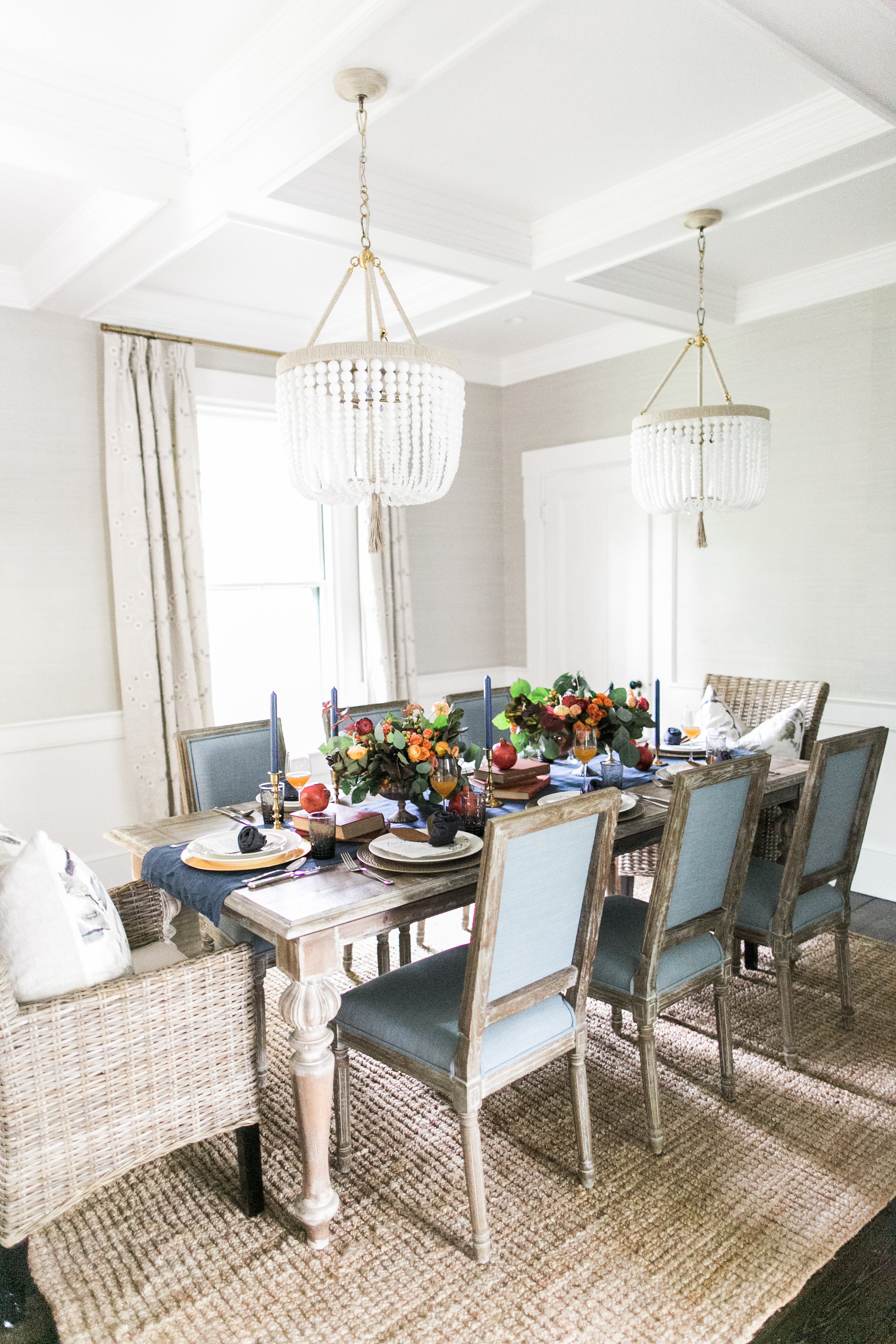 Thank you for stopping by! Next up on this Thanksgiving Tablescape Blog Hop is sweet Mysha from Remington Avenue. You're not going to want to miss what she has in store for you!
These BEAUTIFUL pictures were taken by the talented Ruth Eileen Photography.
Thanksgiving Tablescape Blog Hop