Happy almost Valentines Day my friends. How about a sweet Valentine's treat for your eyes and your bellies?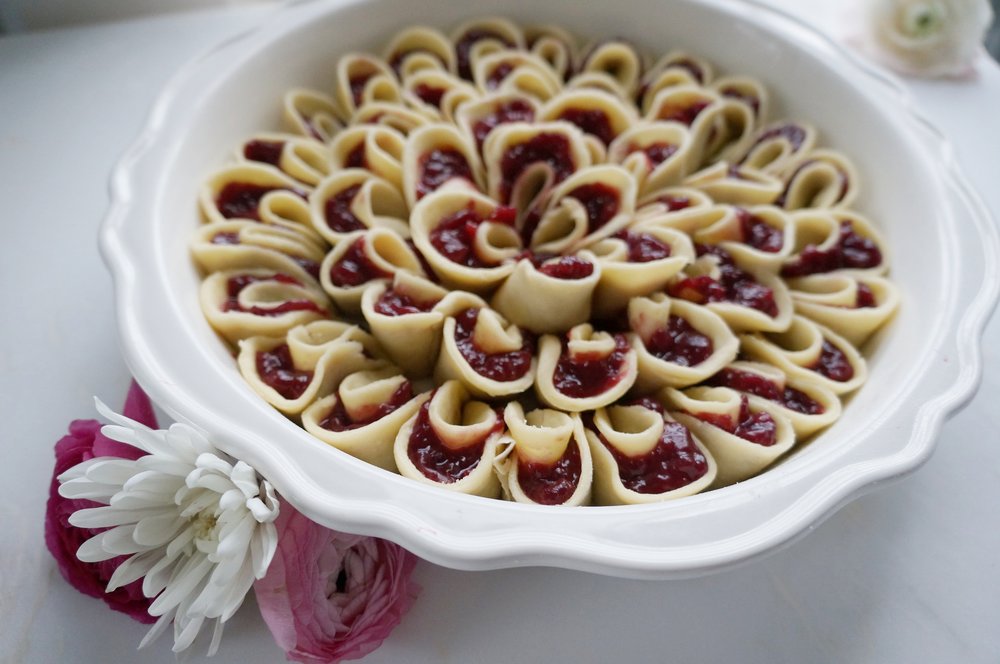 Are you a pie filling lover or a crust lover? I'm a crust lover for sure and I have to admit, this sweet treat leans more heavily on the crust side of things with enough sweetness to win over the most ardent filling lovers. And it's nothing short of lovely.
This delicious cherry pie is unique in the way it is prepared. Albeit a bit more time consuming, the end result is so pretty it is worth the extra work for a special occasion. Instead of a traditional pie with crust on the bottom and top and filling in between, this pie crust is rolled out thin and then cut into many rounds using a biscuit cutter. You fill each circle with a small spoonful of filling, fold in half and pinch together like a fortune cookie. The end result is an almost flower-like appearance to your pie.  Surprise the ones you love with this gorgeous dessert.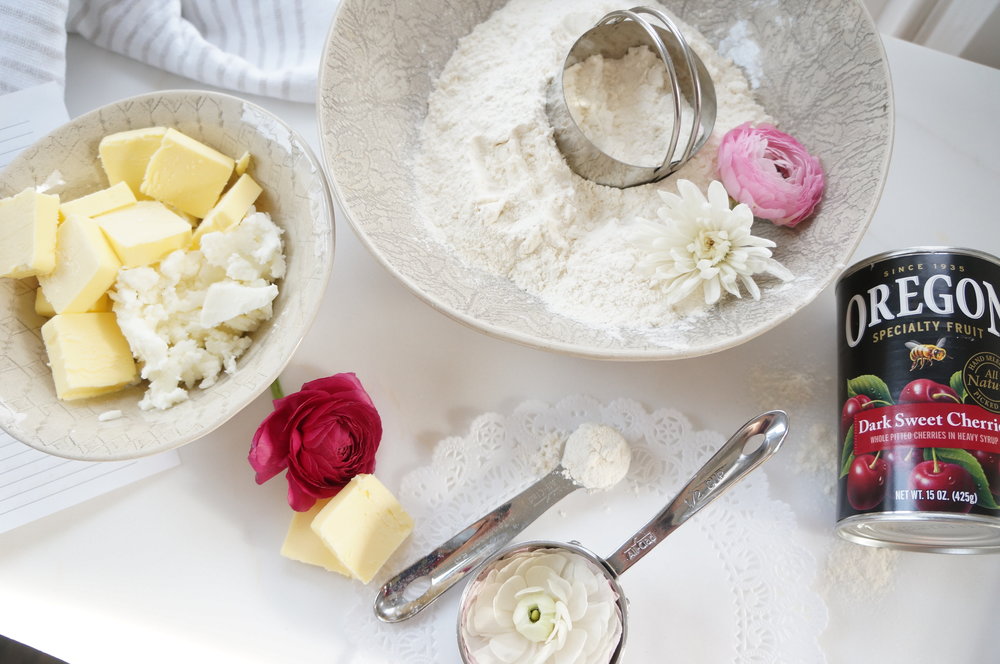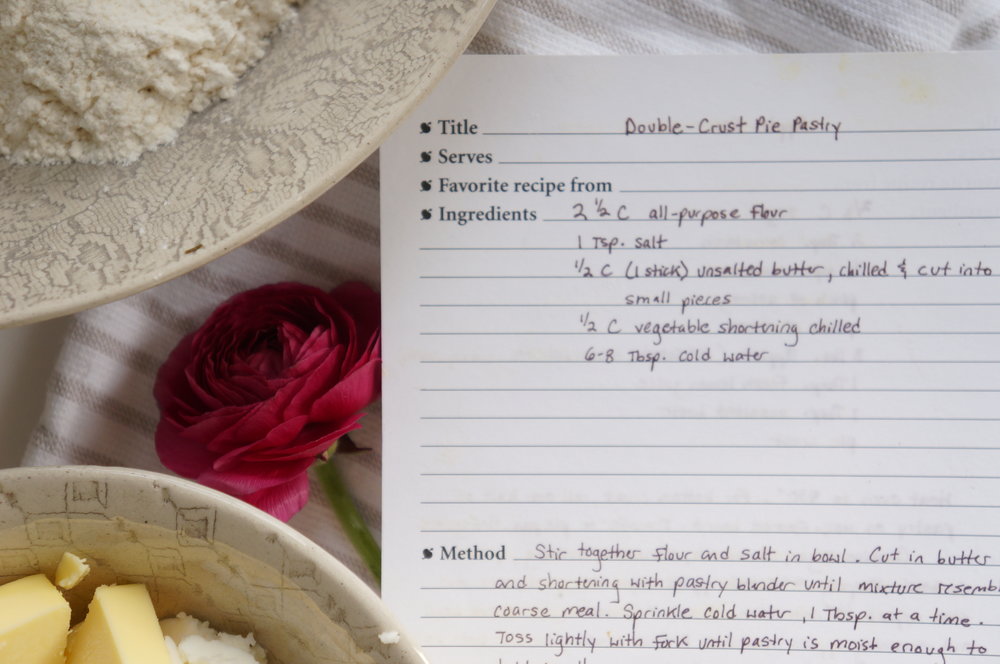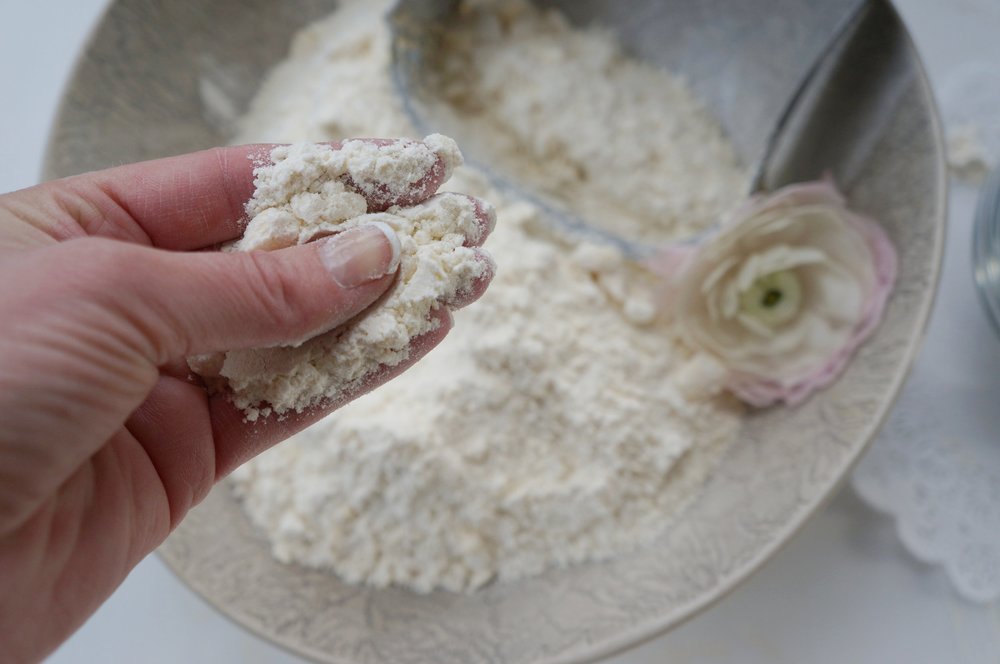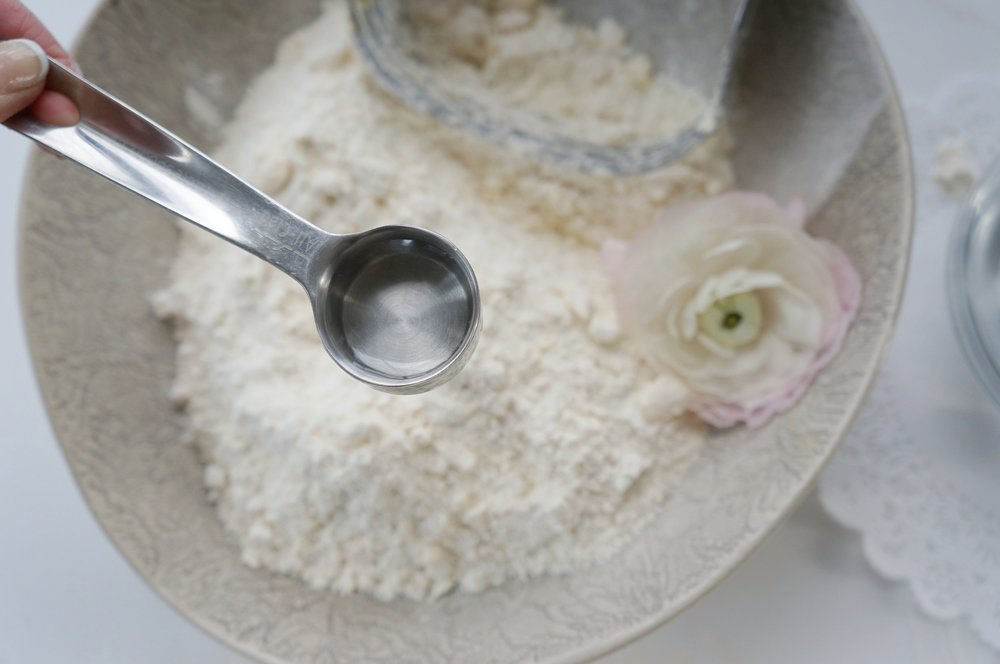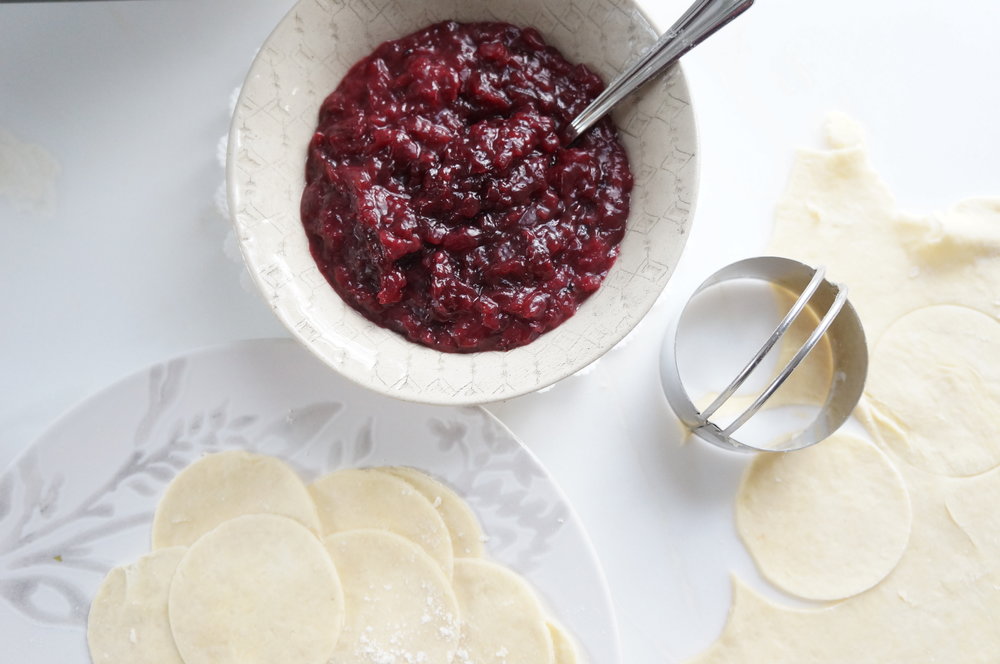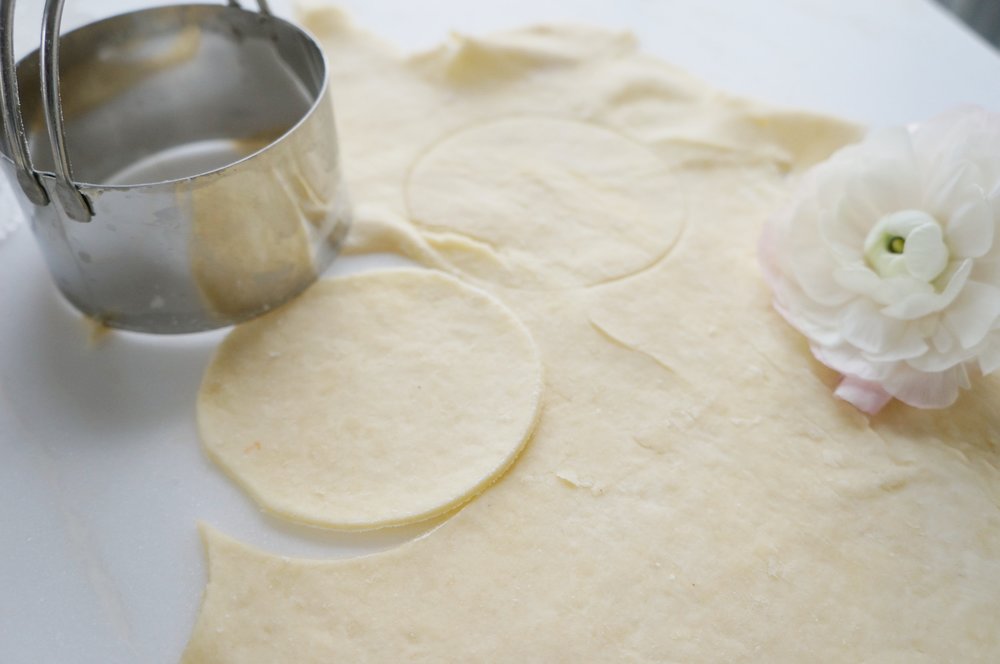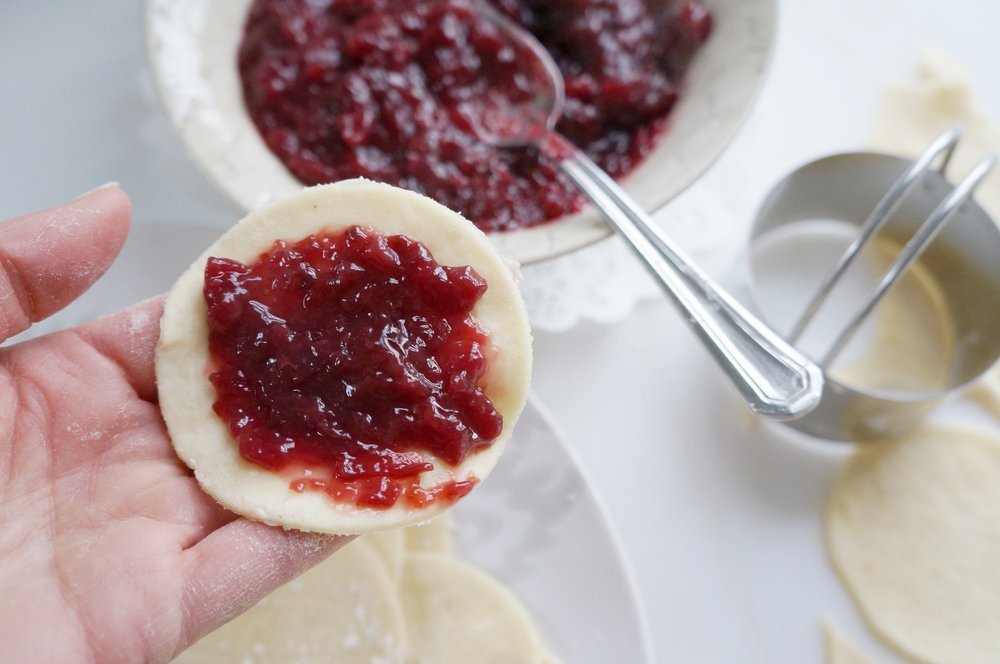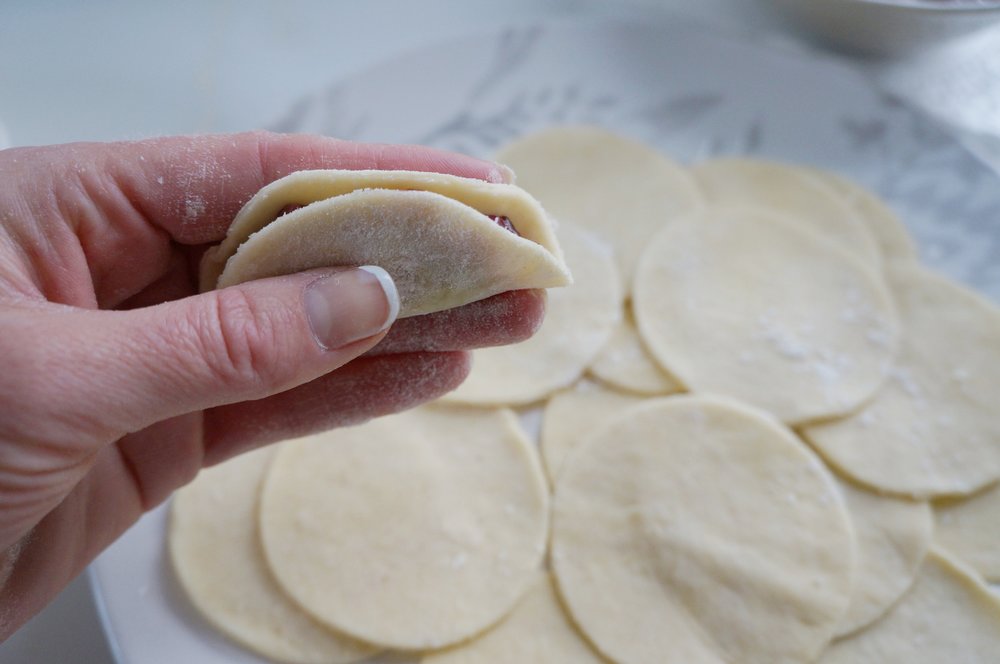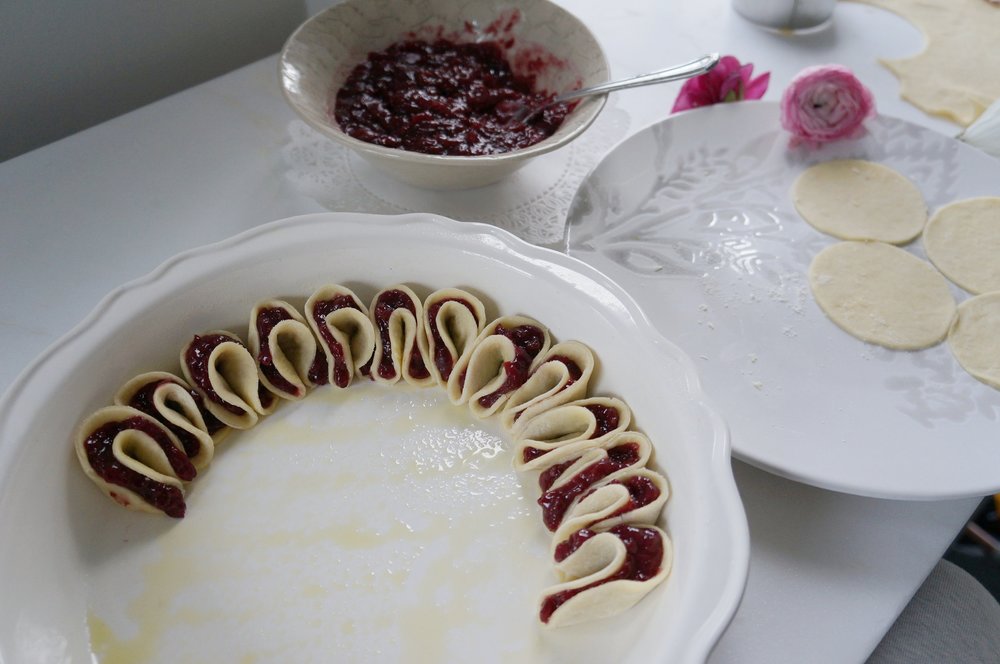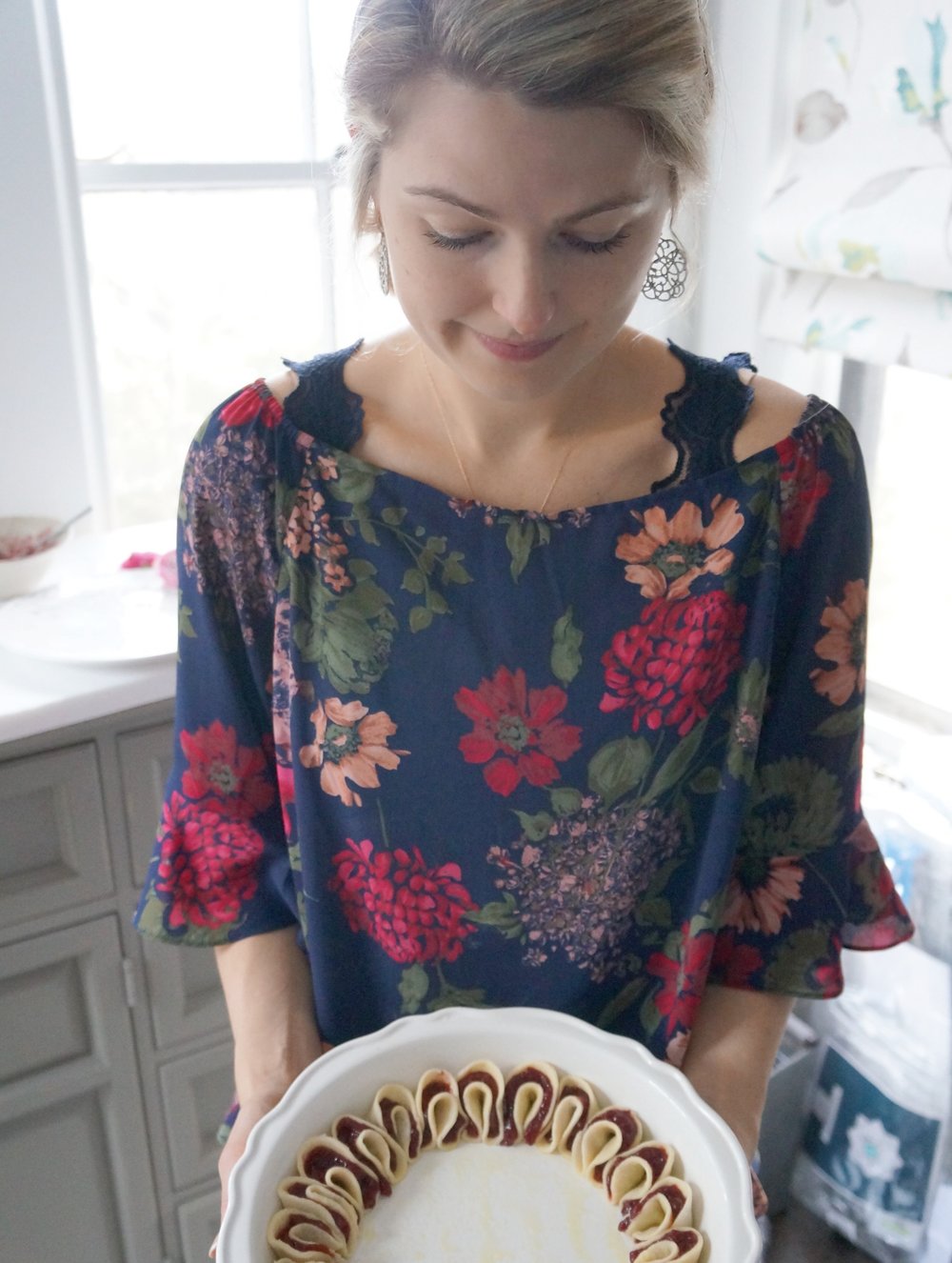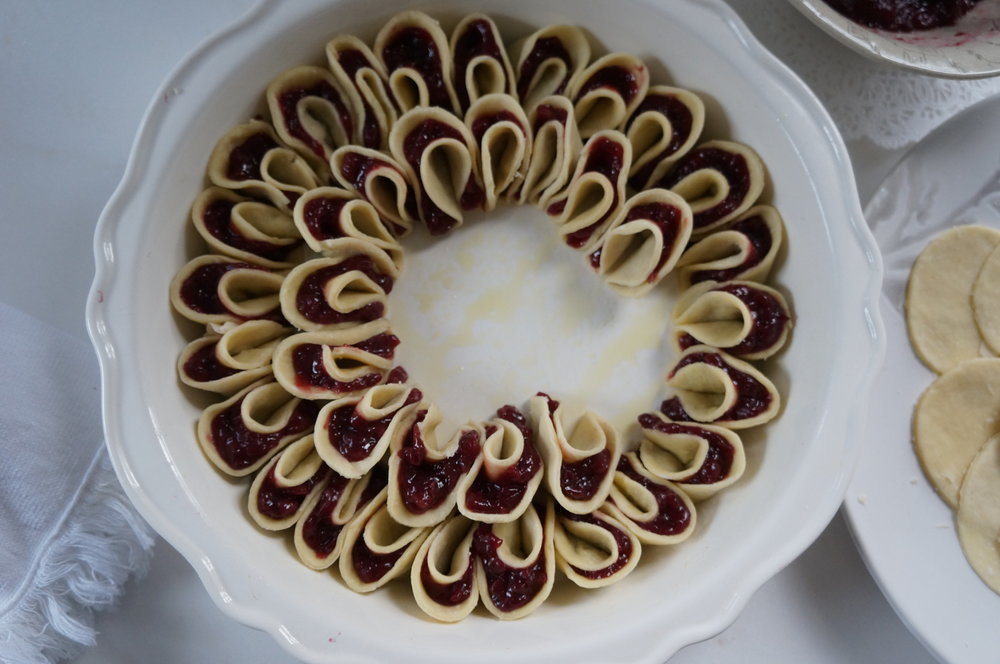 Cherry Pie
For the crust:
2 1/2 C All Purpose Flour
1/2 C butter (1 stick)
1/2 C Spectrum Organic All vegetable shortening
6-8 tbsp ice water
1 tsp salt
For the Pie Filling:
2 cans cherries (either sweetened or sour cherries work) drained
3 tbsp corn starch
1/4-1/2 C granulated sugar, depending on how sweet you prefer
1/2 tsp almond extract
1 tbsp butter
Preheat oven to 350 degrees. Mix crust ingredients together. Add water sparingly until dough comes together to form a ball. Roll dough out thin on a lightly floured surface. I used a 2.75″ biscuit cutter to make my rounds. If you don't have a circle cookie cutter or biscuit cutter, a glass will work fine.
For the filling, lightly blend the 2 cans of cherries in a food processor or blender. I pulsed twice for small chopped pieces of cherry. Melt 1 tbsp butter in a sauce pan and add cherries, corn starch, sugar and almond extract. Heat until filling thickens, 5 minutes but watch so it does not burn.
Lightly grease a pie plate. Hold circle in your hand. Add small spoonful of filling and spread around the circle. Fold the circle in half and bring ends together, so it looks like a fortune cookie. Place in pie plate. Repeat until the pie plate is full. Bake at 350 degrees for 20-25 minutes or until filling is bubbling and crust is golden brown.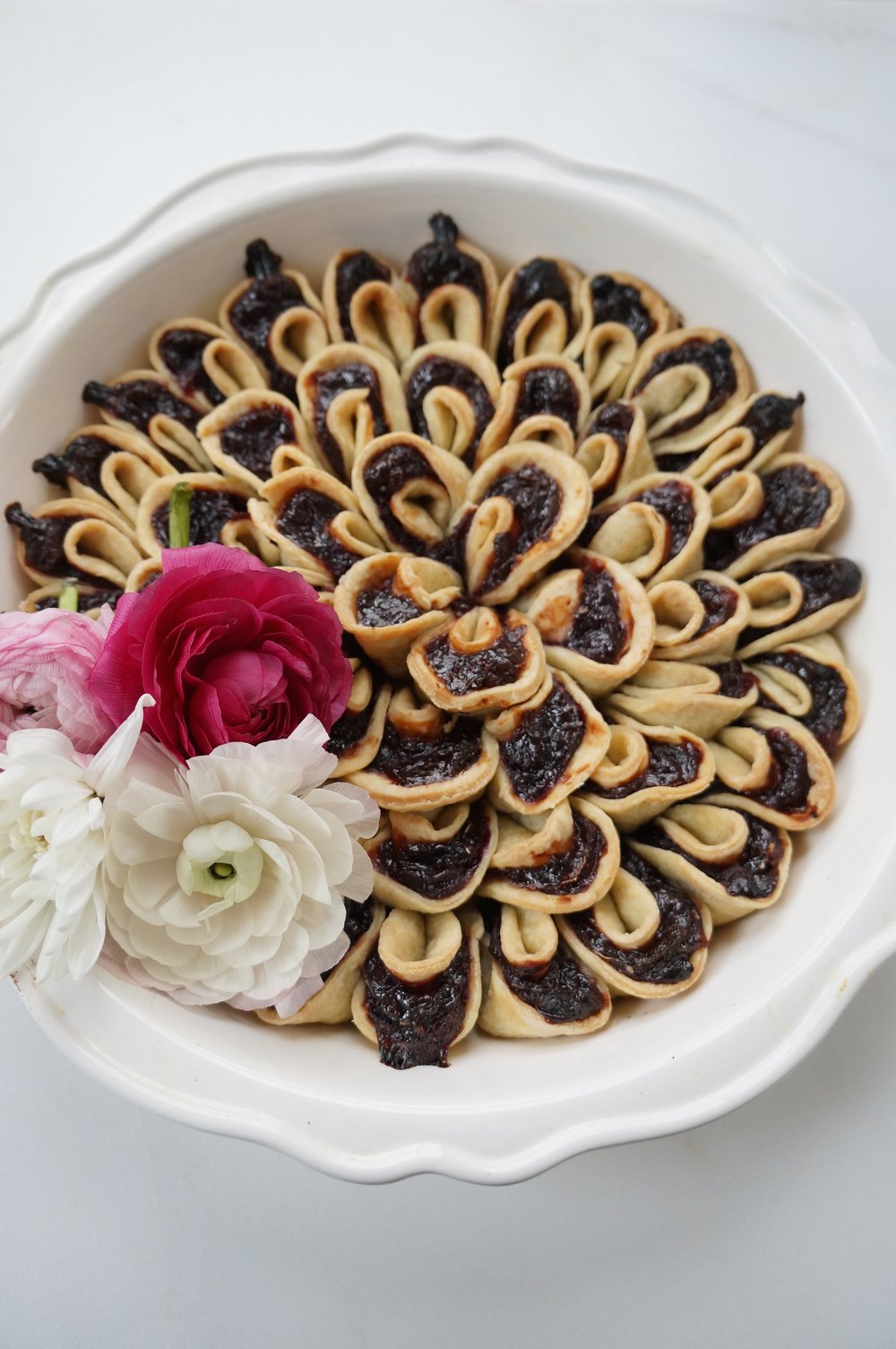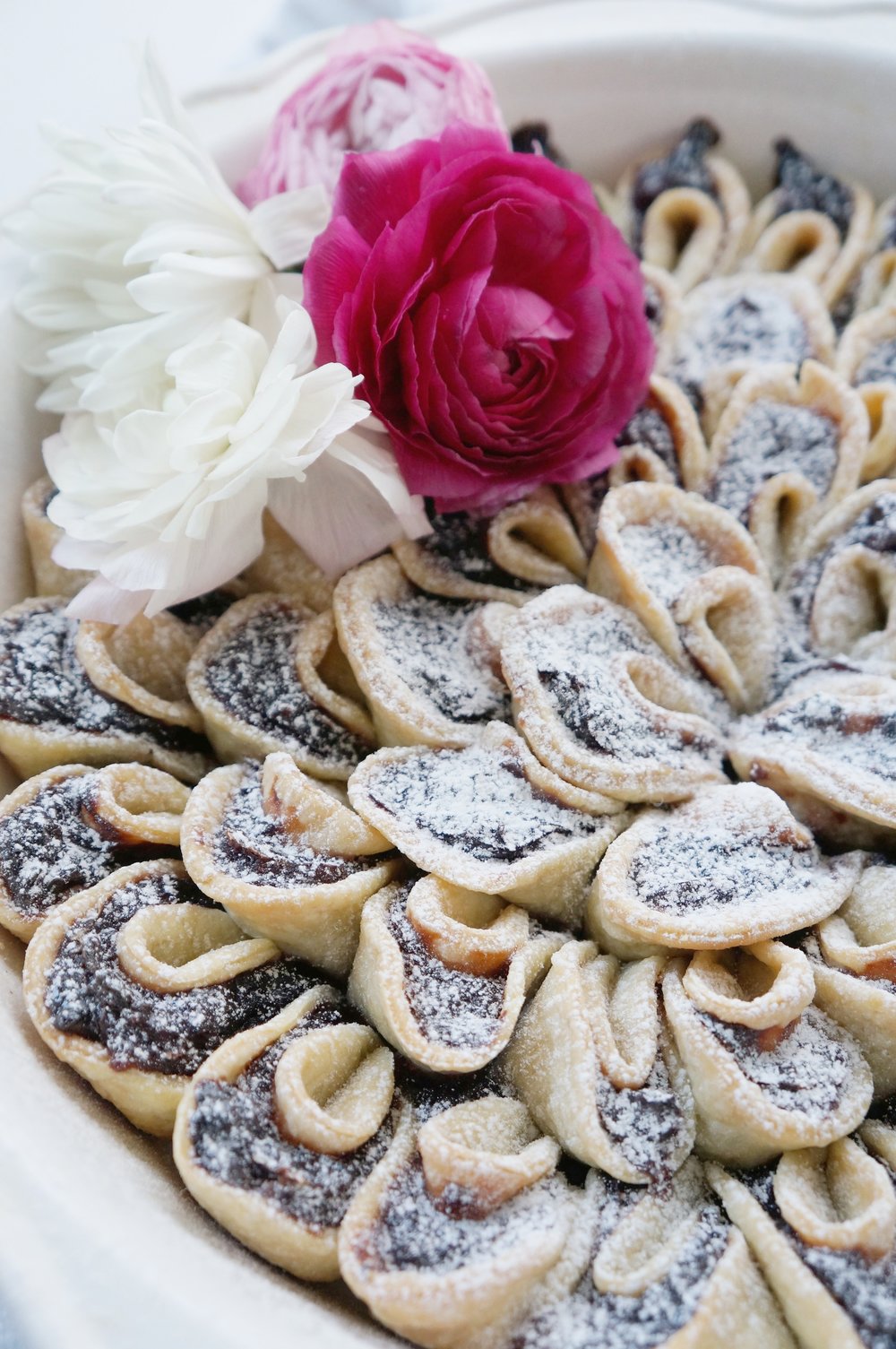 /wp-content/uploads/2017/04/finding-lovely-logo.png
0
0
Finding Lovely
/wp-content/uploads/2017/04/finding-lovely-logo.png
Finding Lovely
2017-02-09 16:30:23
2017-06-08 22:09:14
Cherry Pie Loveliness