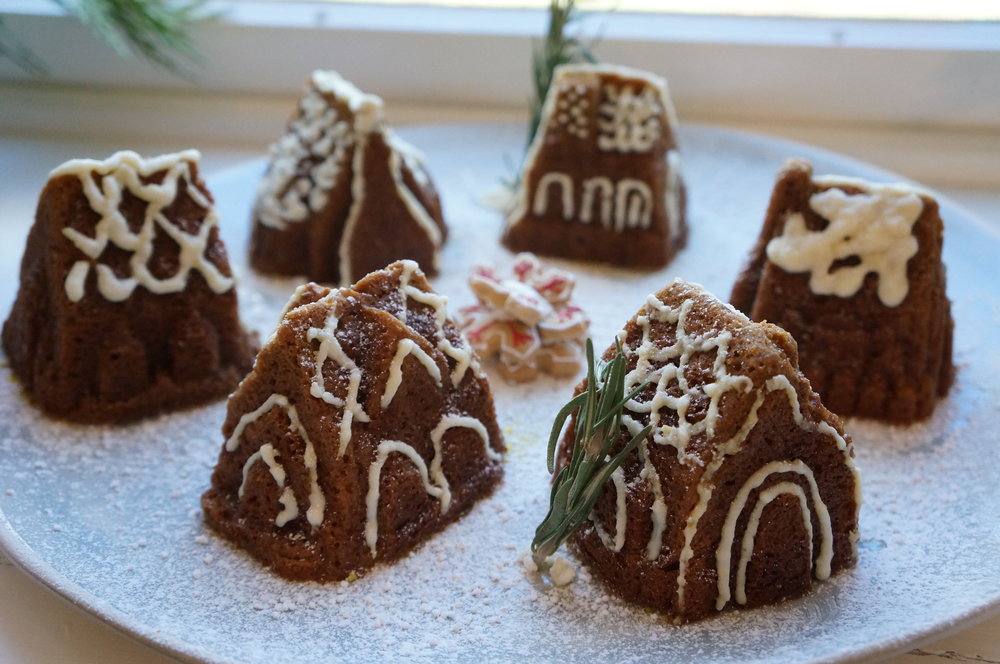 So I MAY be cutting corners here but am I the only one a bit daunted by gingerbread houses? I know there are kits out there. Most of you probably do it from scratch. I should probably just buy one of those kits. There's something so beautiful about the smooth gingerbread and perfect frosting. But I have two babies and can barely remember to make dinner. So…I decided to get one of those Nordicware pans with different houses that you literally pour batter into, bake and out pops a gingerbread village. WIN WIN! To increase my odds of success, I greased the heck out of the pan and they really did pop out perfectly.
Gingerbread Cake
2 1/2 C Flour
2 tsp cinnamon
1 tsp ginger
1 tsp cloves
1 tsp salt
1 C safflower oil
1/2 molasses (I used Briar Rabbit black strap molasses)
2/3 C brown sugar
1 C hot water
3 eggs
1. Preheat oven to 350 degrees
2. Mix dry ingredients together in a separate bowl.
3. Mix oil, brown sugar, molasses and eggs together in a large bowl until well combine. Add 1/2 dry ingredients. Then add the hot water. Add the rest of the dry ingredients. Mix to combine.
4. I used Trader Joe's Olive Oil spray and I went to town spraying the ginger bread house pan.
5. I filled each house all the way to the top and banged the pan on the counter a few times to help bring bubbles in the batter to the surface. I then went a step further and with my spoon, giggled the batter-filled houses bringing more bubbles to the surface.
6. I baked the houses until a knife inserted in the middle came out clean, about 40 minutes.
7. They pop up like muffin tops which you need to use a serrated knife to gently take off. So the bottom of the house is smooth and can sit on a plate.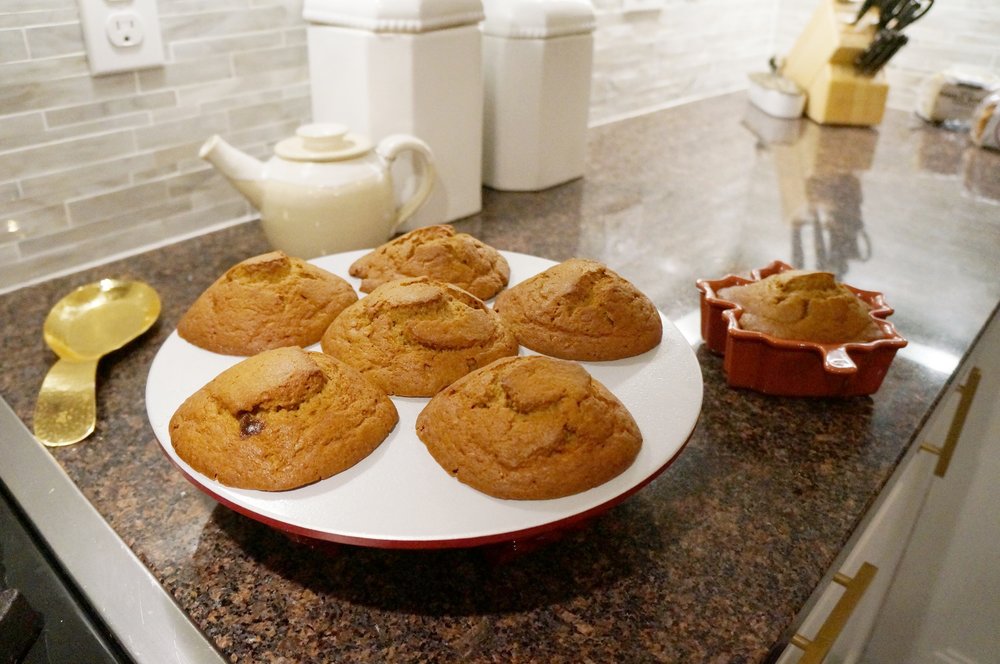 8. Cool completely and then decorate. I ran out of time and patience but they could look adorable with a little effort.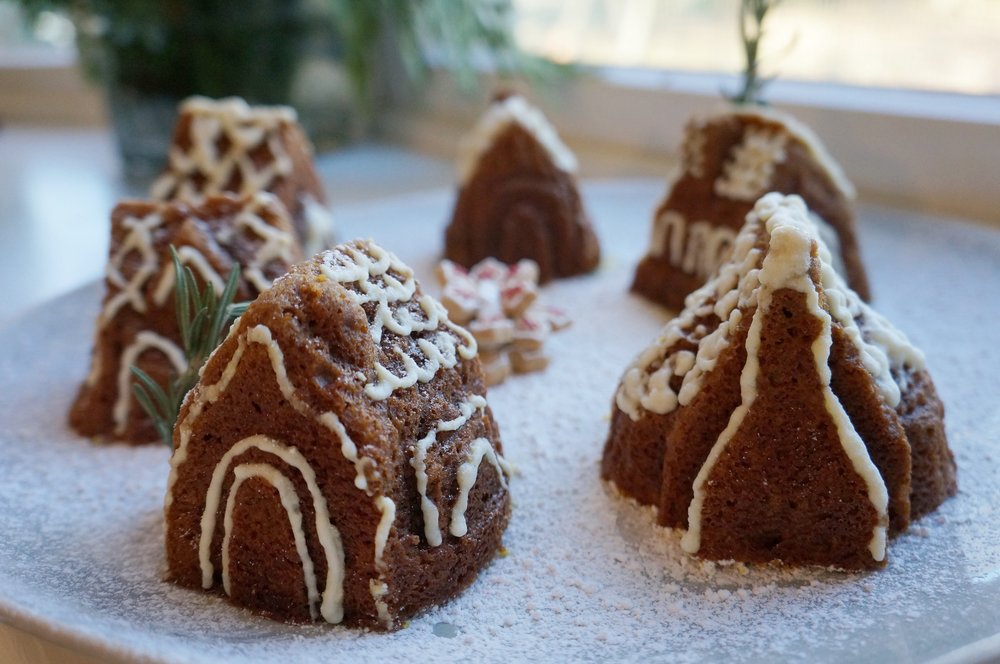 FOR THE FROSTING:
1 C powder sugar
1/2 stick or 1/4 C butter
1/2 tsp cinnamon
enough milk to thin frosting to perfect consistency for piping
Mix together and add to ziplock bag with the very edge of the tip cut off. Pipe  on to completely cooled houses. I got impatient and didn't put as much detail into them as I could. But they could be adorable!
/wp-content/uploads/2017/04/finding-lovely-logo.png
0
0
Finding Lovely
/wp-content/uploads/2017/04/finding-lovely-logo.png
Finding Lovely
2016-12-21 16:46:26
2017-06-08 22:13:22
The Easy Version of a Ginger Bread Village