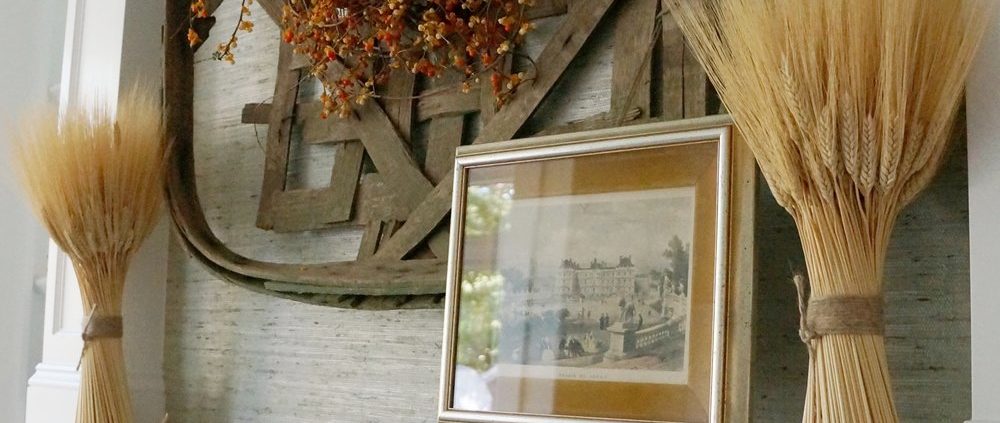 Happy fall days my friends! It's that time of year where we're at the very least thinking about fall decorating or already preparing for other soon-to-be-upon-us holidays. Fall decorating for me usually starts with the mantel because it can act like a great anchor point in your seasonal decor. However mantel styling can be tricky because everyone's needs are different. Clearly your decorating options change based on your actual mantel set up. Do you have a television mounted above or a blank canvas? A mounted television may mean you decorate below–a banner combine with lovely side elements would be just beautiful.
Pinterest is filled with beautiful mantels. We see them in magazines or at friends houses but where do you start? Now I'm no decorating expert but I have noticed a few things about some of these stunning mantels I've been seeing around. Below are my four tricks for tackling your space and some lovely example pictures from some very sweet ladies.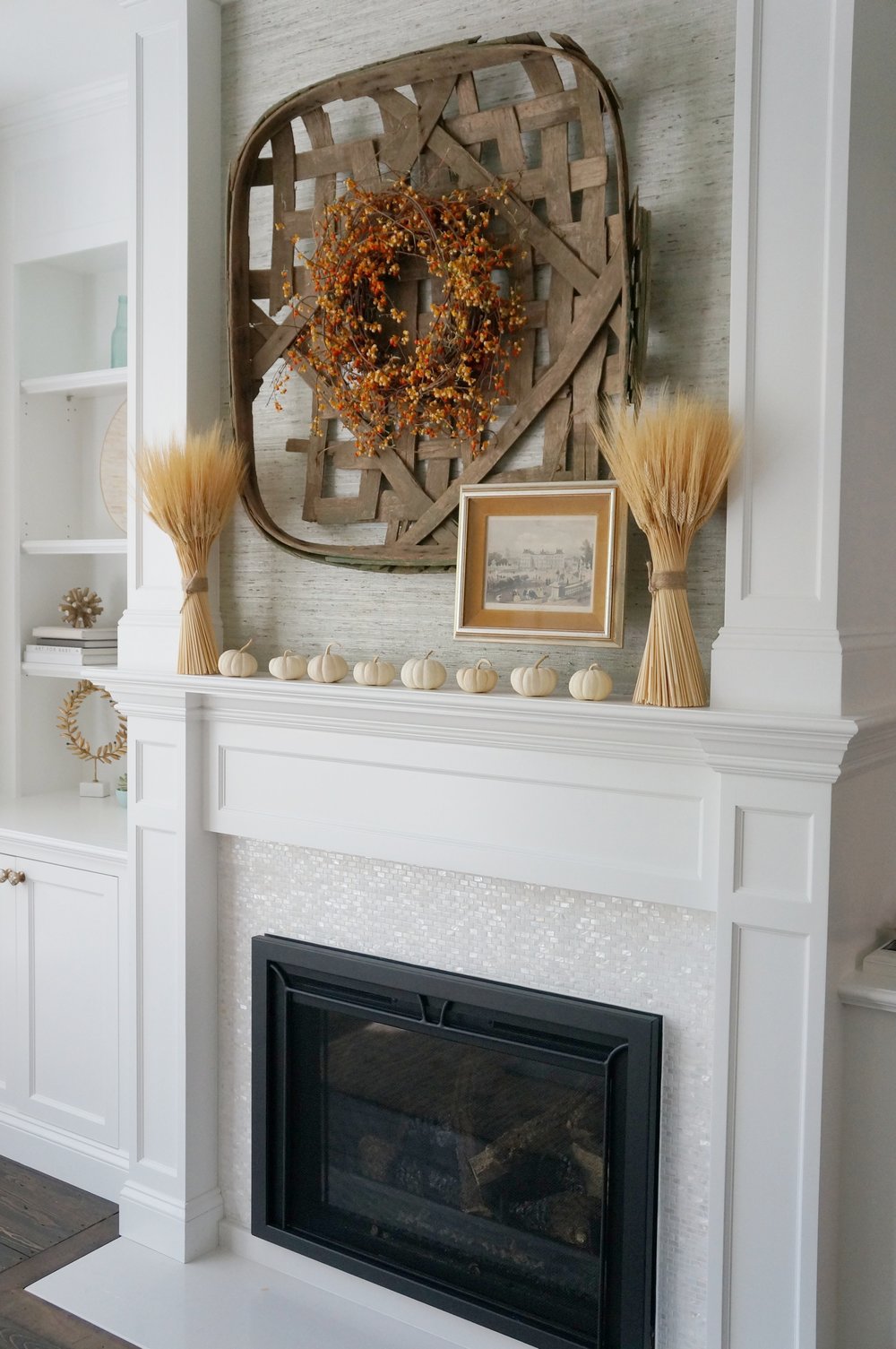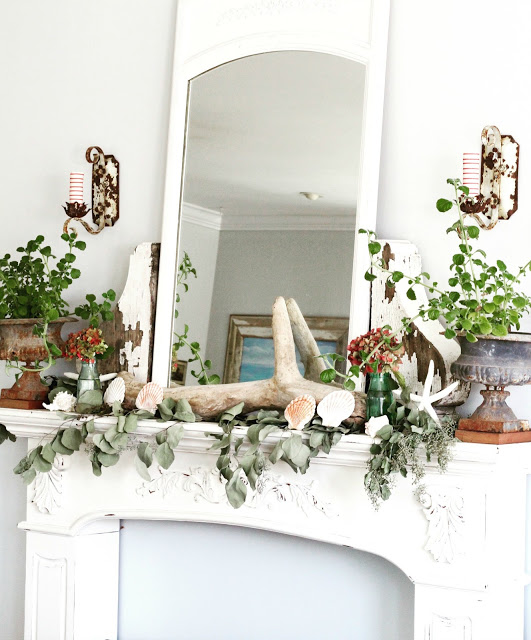 The lovely Darrielle Tennenbaum, http://ddscottage.blogspot.com/
1. Find an anchor point. You want something that all the other decor can surround. This can be a large painting, mirror, sign, basket, even floral arrangement or gathered bouquet of sticks. This acts as your foundation for your design and does just want it sounds–grounds your design so you move forward with smaller detailed styling.
2. Layer texture. This can take many forms but texture is that golden word in design that adds a homeyness, warmth and comfort to the space. Think ribbons, twine, velvets, rustic wood pieces–even the sheen metal from of beautiful brass, satiny silver or mercury glass candle sticks.
3. Bring in nature. Here you get creative. You go outside, have your little kiddos hunt for sticks that you then arrange in a beautiful pot or vase. You pick leaves off trees, find some lovely flowers or grab a reusable bundle of wheat that stores well for next year's creativity. Your favorite stores are filled with faux arrangement options and this can be as simple as a trip to the grocery store, pumpkins are super inexpensive ways to add in some fall!
4. Symmetry. When in doubt, ground a design with symmetrical pieces. A simple row of symmetrically placed pumpkins does wonders for bringing in that fall design. Or use different vases of different shapes and sizes (texture), evenly spaced (symmetry) and filled with sprays of leaves off your front yard tree (natural element). Easy and lovely and a great way to welcome the season.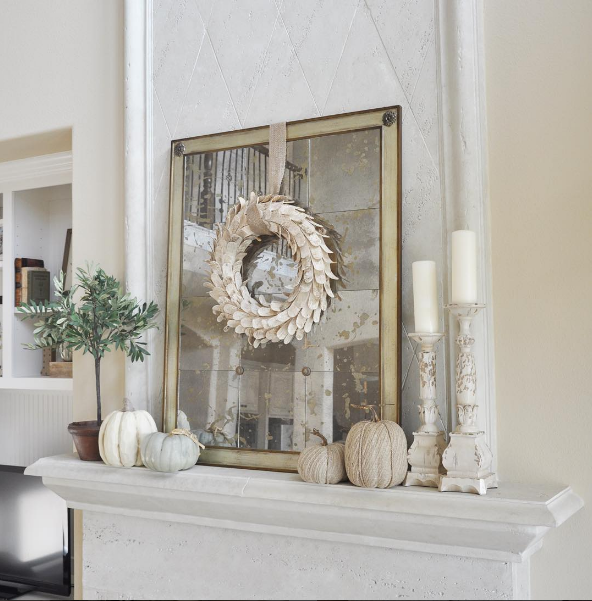 The lovely Jennifer, www.thegracehouseinteriors.com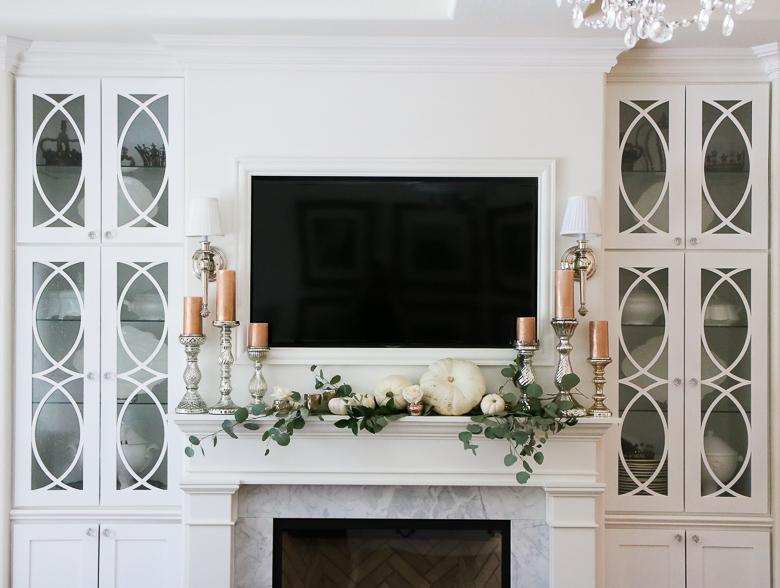 The lovely Randi Garrett Design, www.randigarrettdesign.com
Aren't these mantels beautiful! They all have anchor points from mirrors to even a television. They bring in natural elements from pumpkins to beautiful greenery and there's a whole lot of symmetry from perfectly whimsical sconces to gorgeous candle sticks. Go check out these lovely ladies' blogs and be prepared to be inspired! I know I was. Blessings!
http://www.findinglovely.com/wp-content/uploads/2016/10/img-38.jpg
1505
1000
Finding Lovely
/wp-content/uploads/2017/04/finding-lovely-logo.png
Finding Lovely
2016-10-07 03:18:46
2017-06-18 03:17:24
Four Tips to Styling a Mantel