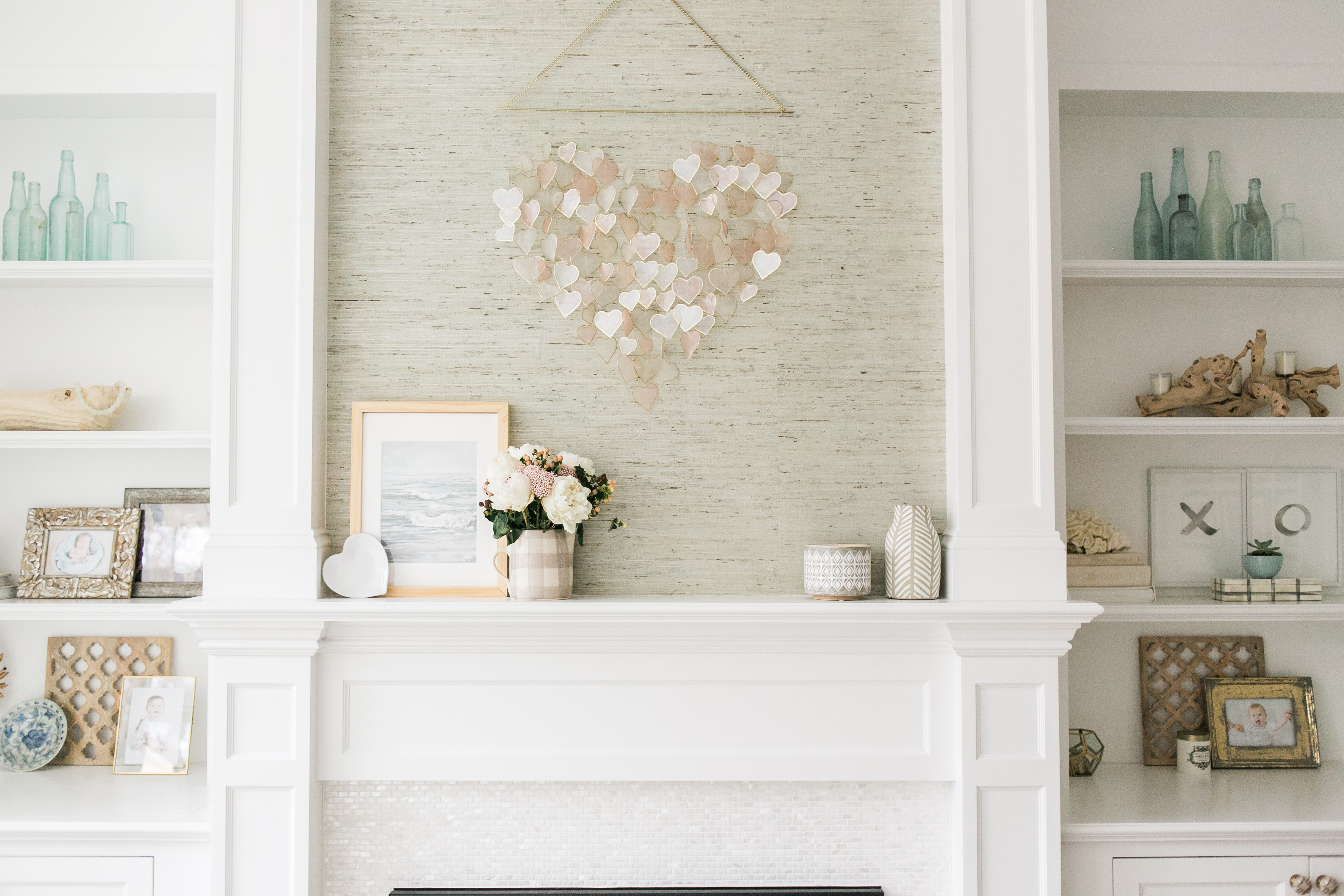 Here's to looking forward to the petal pinks and clear blue skies of spring. With Christmas decor stashed safely away in our 3rd floor hoarding chambers, as my hubby lovingly refers to it, I was ready to bring out some soft pinks and warmer tones for this February Blog Hop. So welcome! Thank you for joining me from sweet Sheila's home, Maison de Cinq. I loved her simple and lovely Valentine's day touches. Since we're going on month 3 of our remodel and I'm officially entering crazy lady stage, I painted the temporary wall last week in spite of my husband's warnings that he'd have me committed but really, a plywood wall in our main living area for the next 3 month?!? I'm suppose to look at that thing and not try to make it look better? I started painting it during bath time and hubs had no choice but to help once he came down and realized what I was doing. It's all about strategy folks.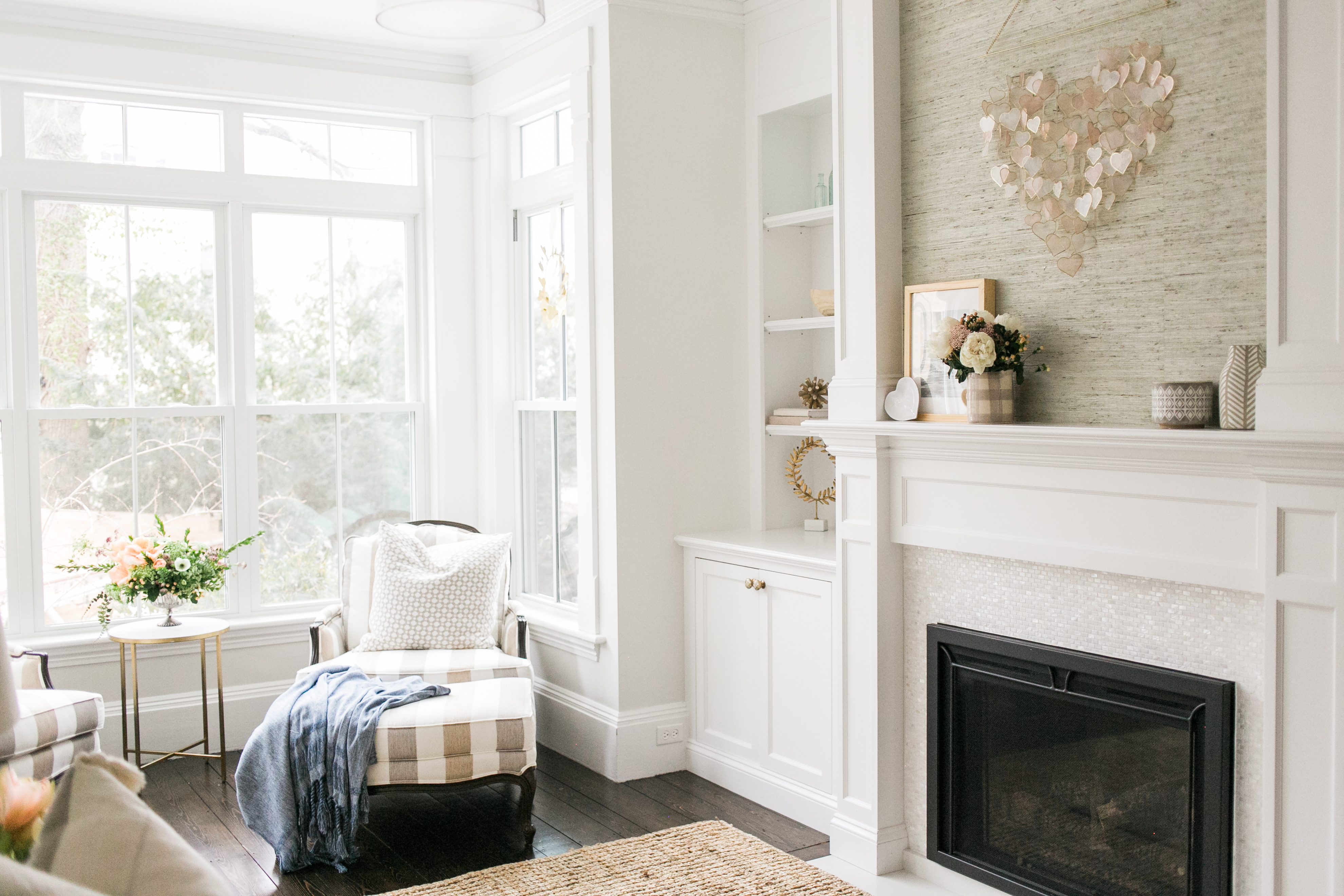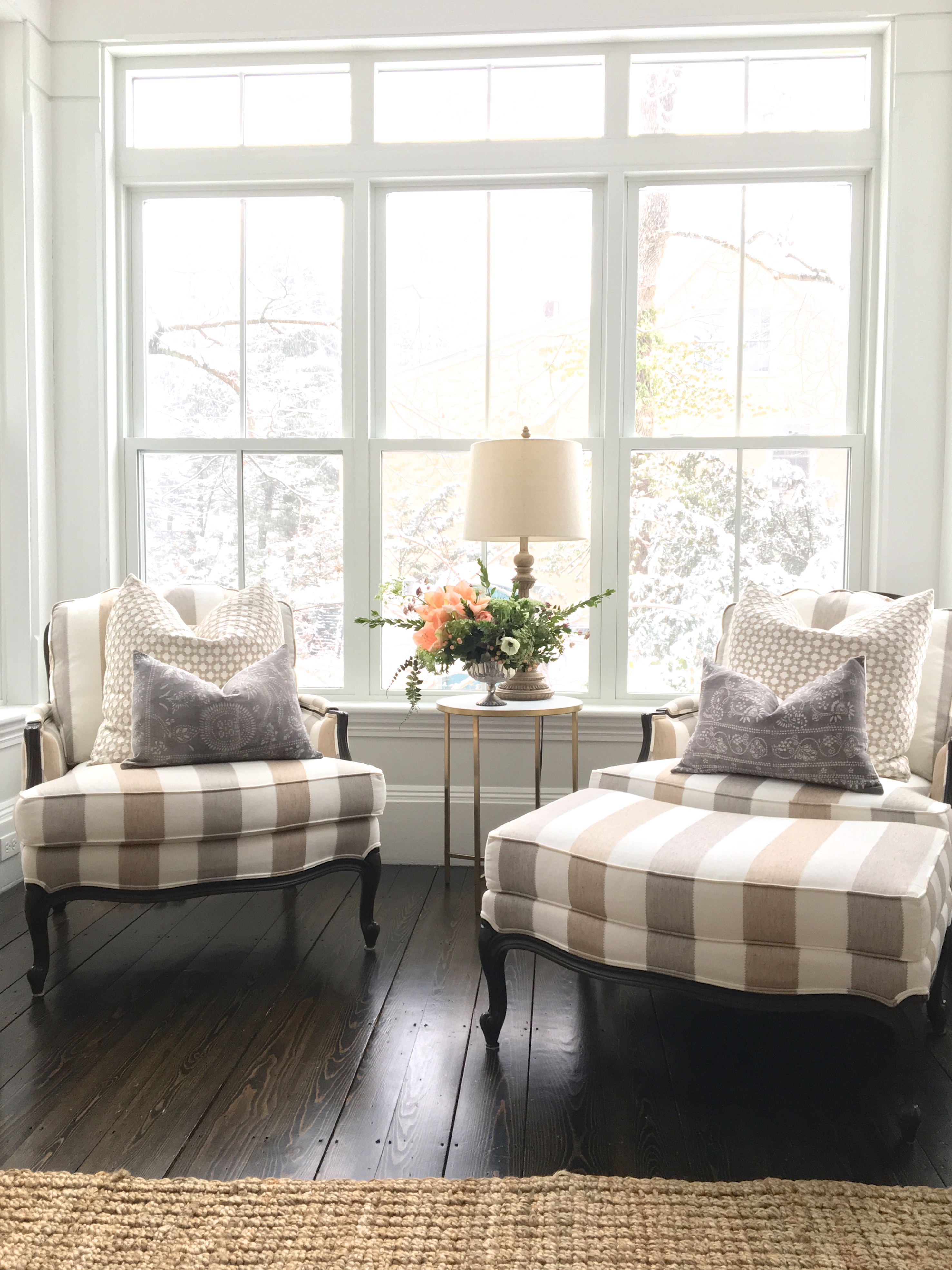 The mantel and the kid's bookshelves are my seasonal fun. I get to change them out and dress them up and it's a good place to direct my creative energy. Valentine's Day can feel like a Hallmark holiday so we don't go all out by any stretch of the imagination but since it's the dead of snowy winter in New England, the soft pinks and wisps of spring are almost like a lifeboat. So yes, I will add pink and put up hearts if it celebrates us inching THAT MUCH CLOSER to better weather and Vit D.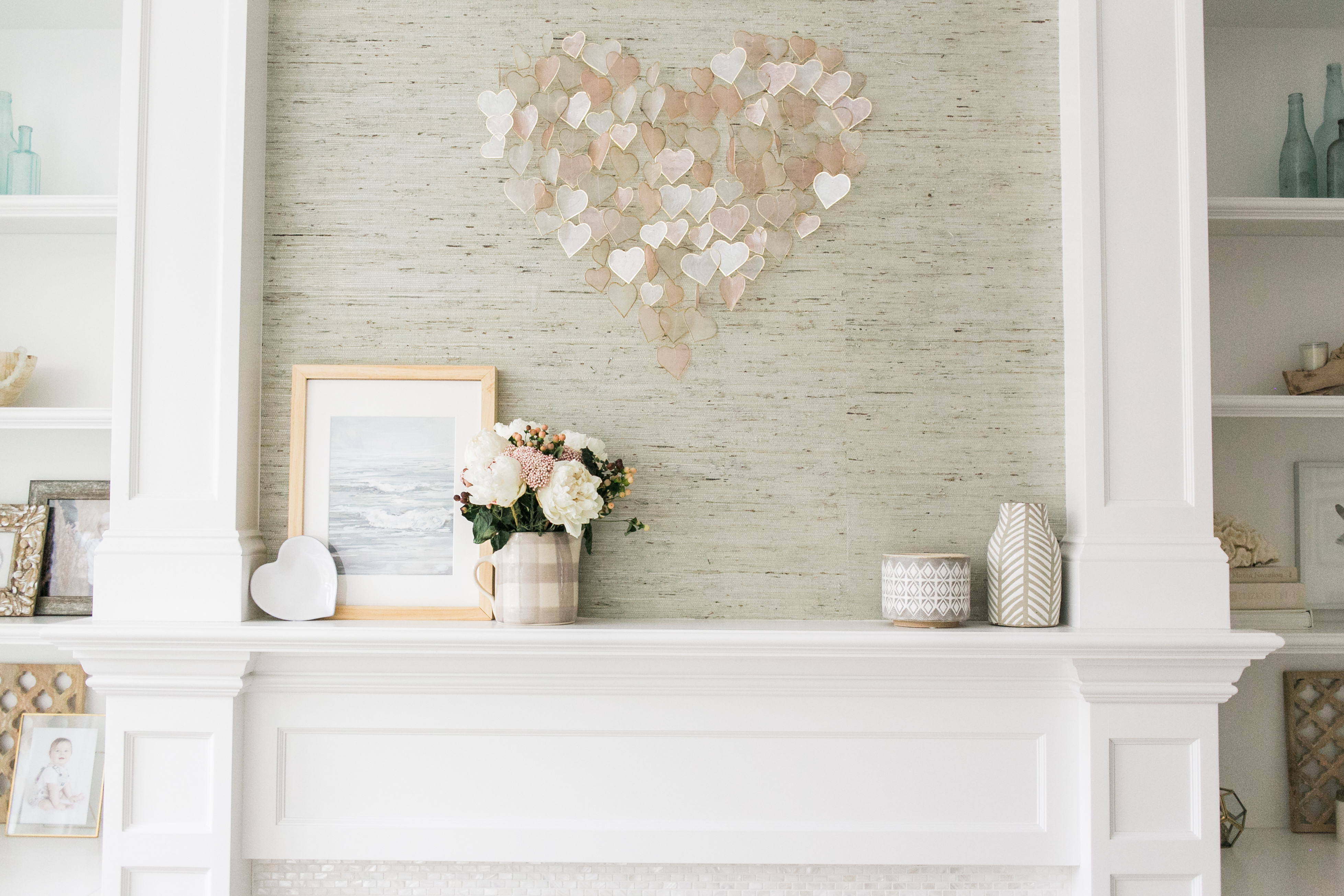 I really love the big tobacco basket above the fireplace but the soft capiz shell heart hanging from Pottery Barn Kids was lost when layered on the basket. It's like a game of duck duck goose around here these days. So it came down and to keep it out of the way, I made hubby mount it to the temporary plywood wall. Oh goodness. Told you it's crazy town in here.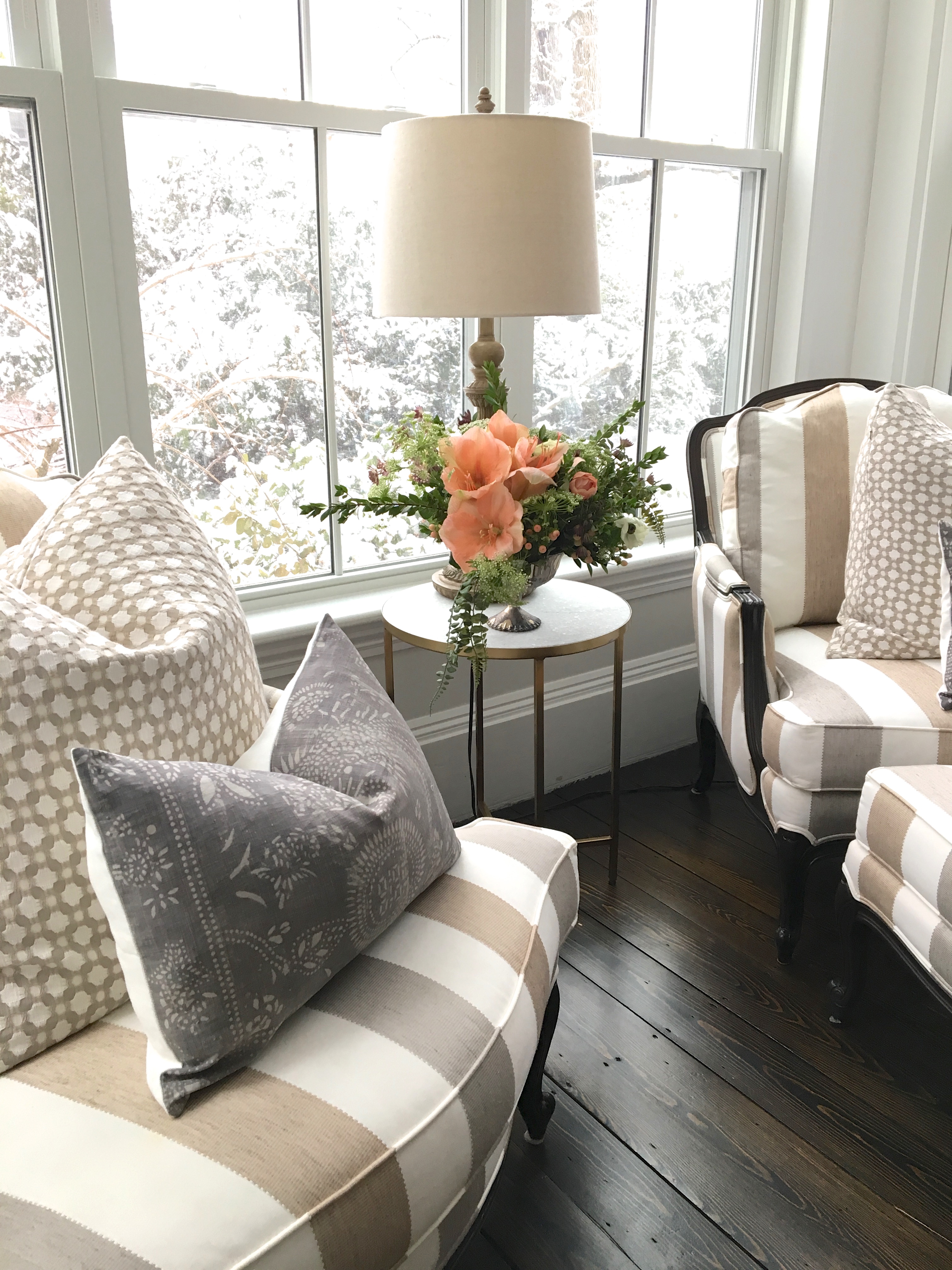 The one area I was determined to preserve during the construction chaos was my window nook. And although the priceless view of the port-a-potty just about takes your breath away, I wanted it to stay my landing spot. Not much has changed but I did add some new Chinese Batik pillows from Danielle Oakley Shop. She's one of my go-to spots for a pillow update.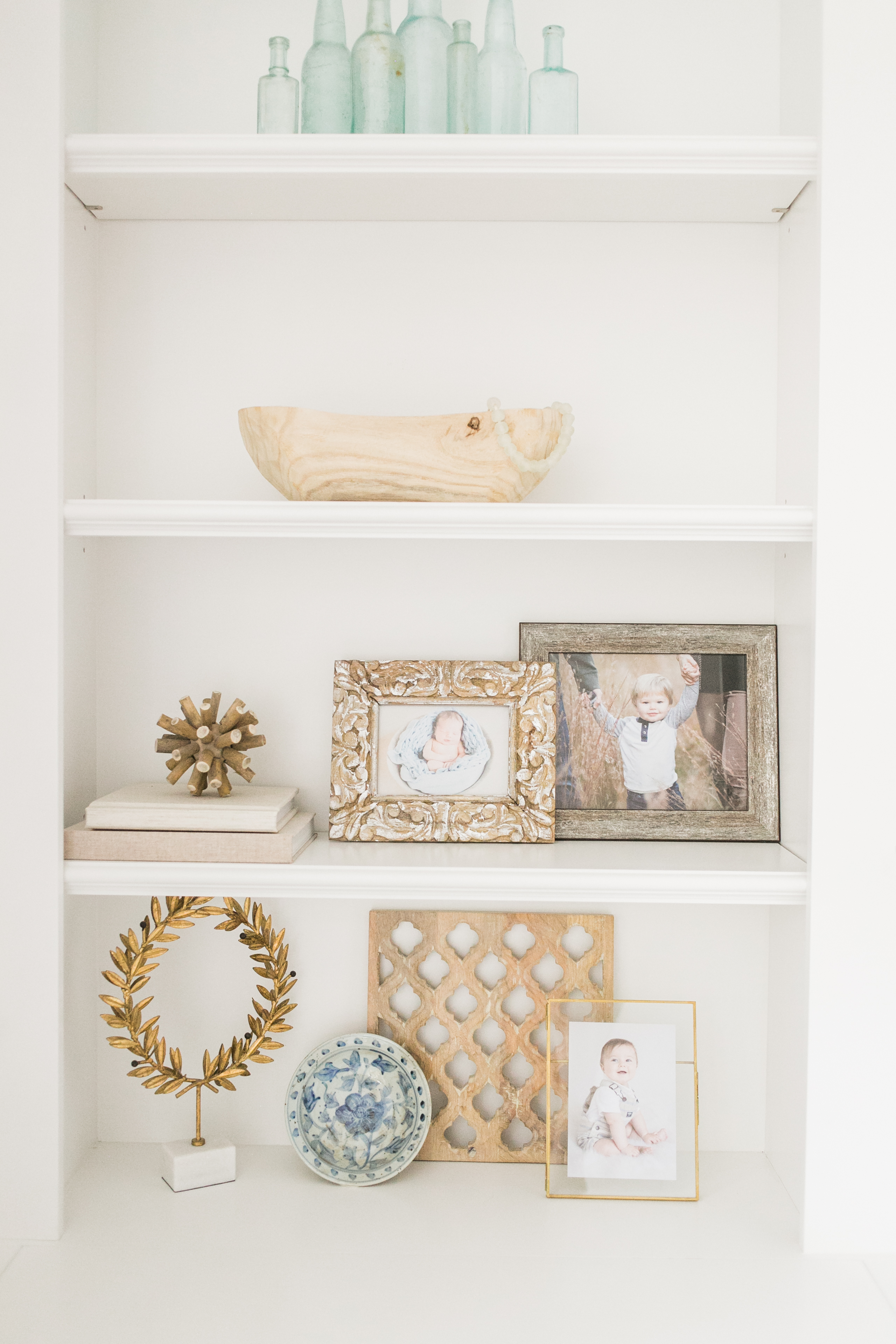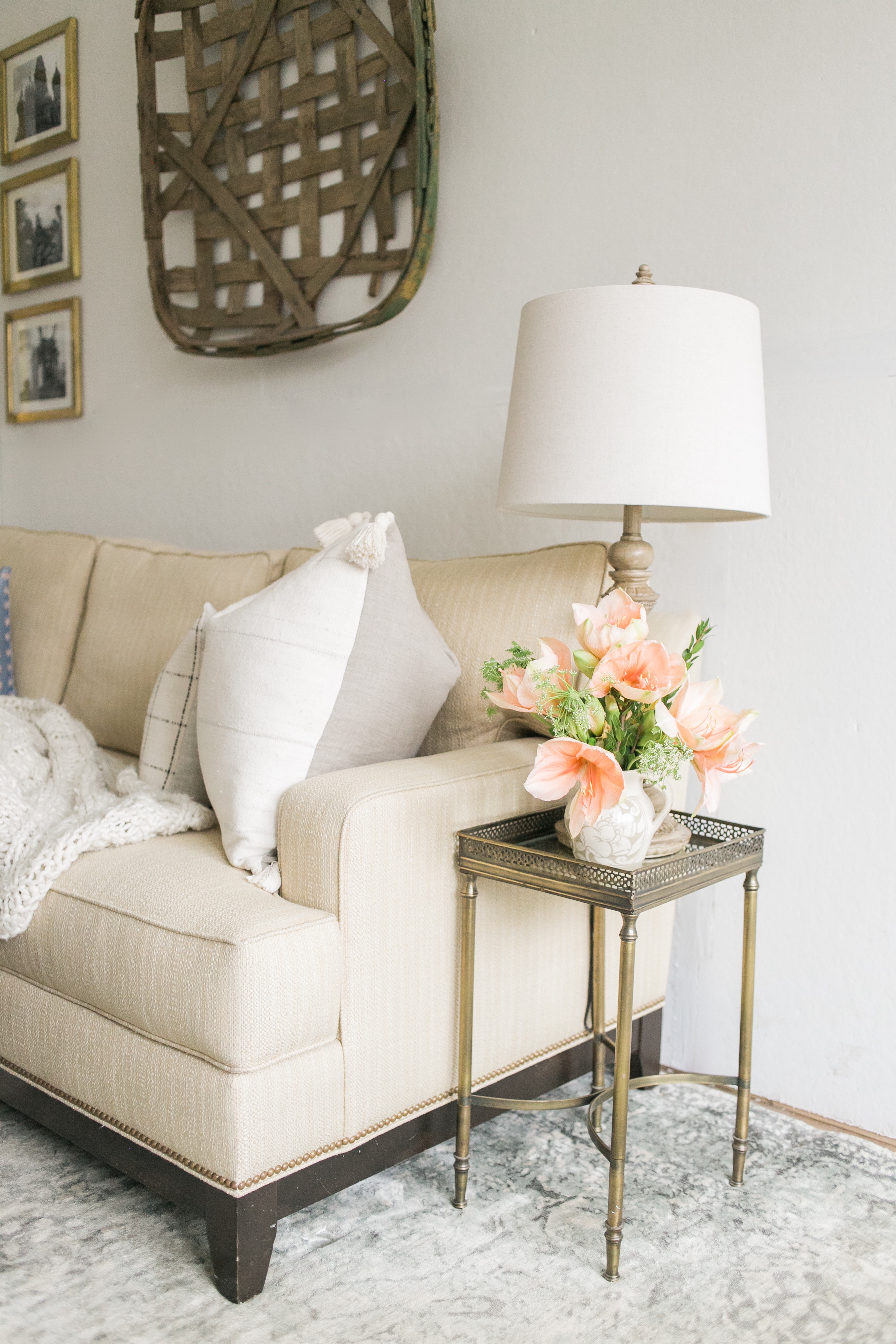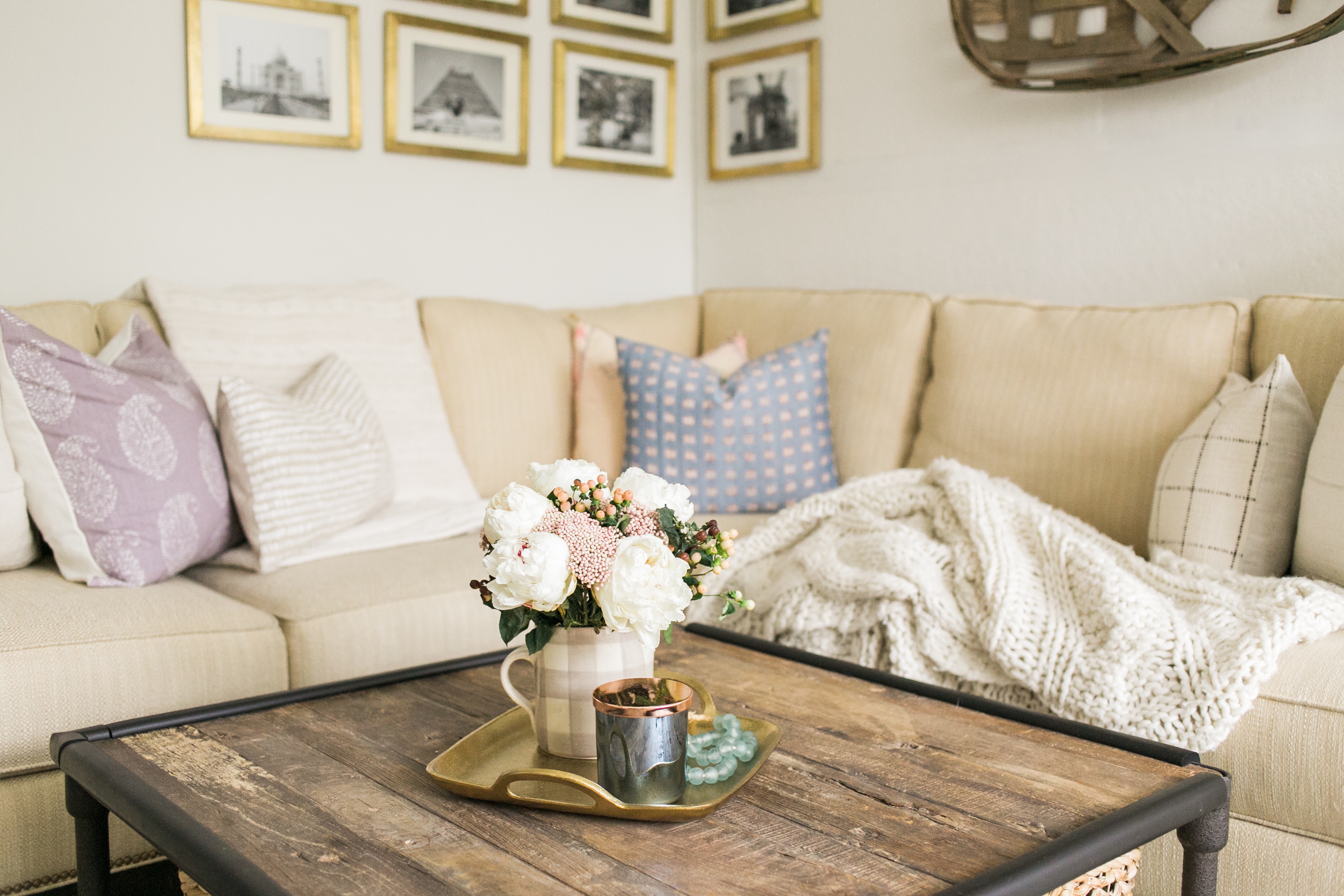 When I'm thinking about a pillow update, I get my trusty mood board program out and I start screenshoting every pillow that speaks to my heart. And then I arrange them how I think they'll look best. This really helps with visualizing them before you fork over the dough. These ones are a combination of pillows I already had (hello there cute black and white plaid pillow from last Halloween!) and a few new ones from Danielle Oakey Shop, Motif Pillow on Etsy and Rebecca Atwood. I've been eyeballing that Rebecca Atwood pillow for ages and have wanted to use it in a few client projects so being able to put it in my own home was a treat!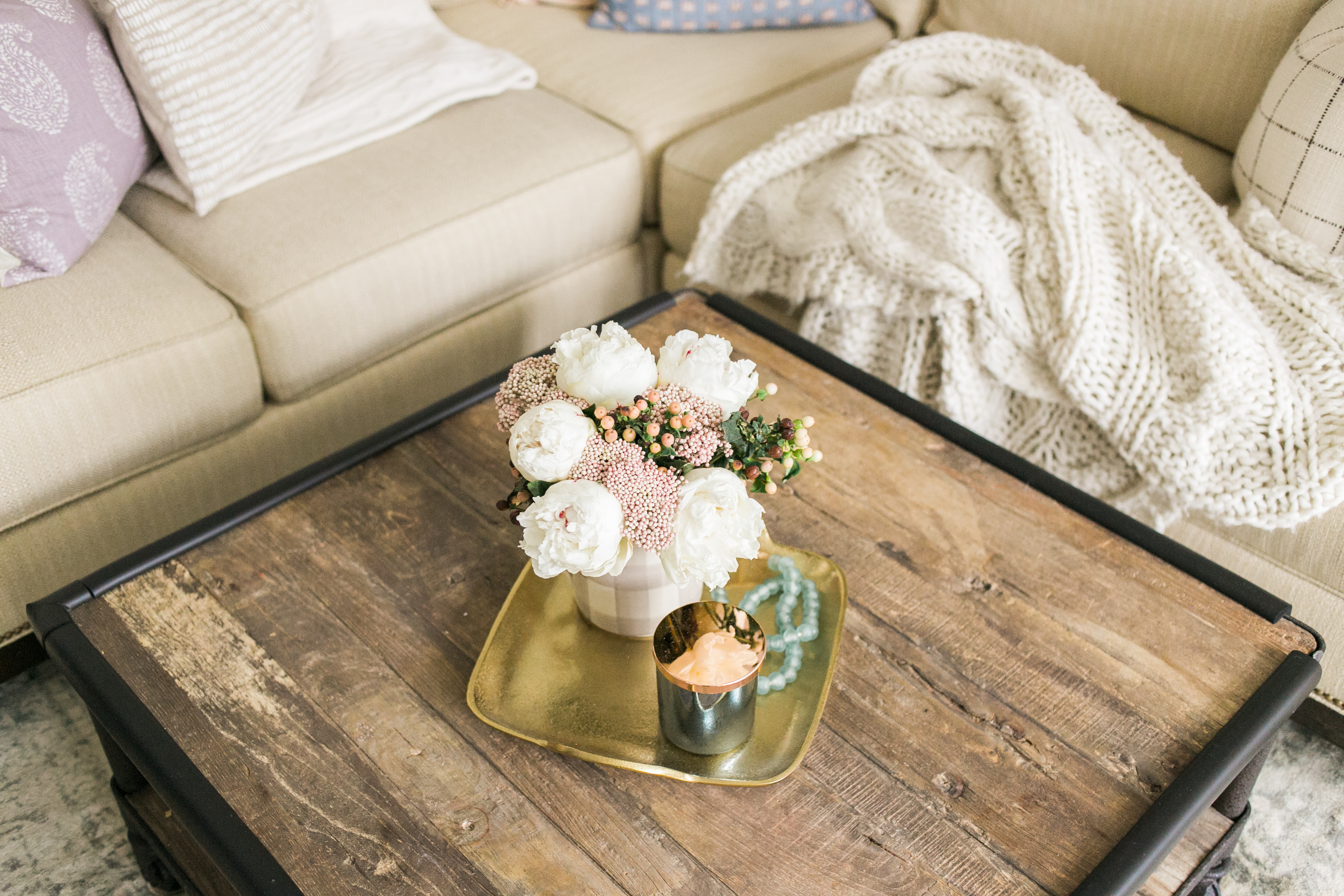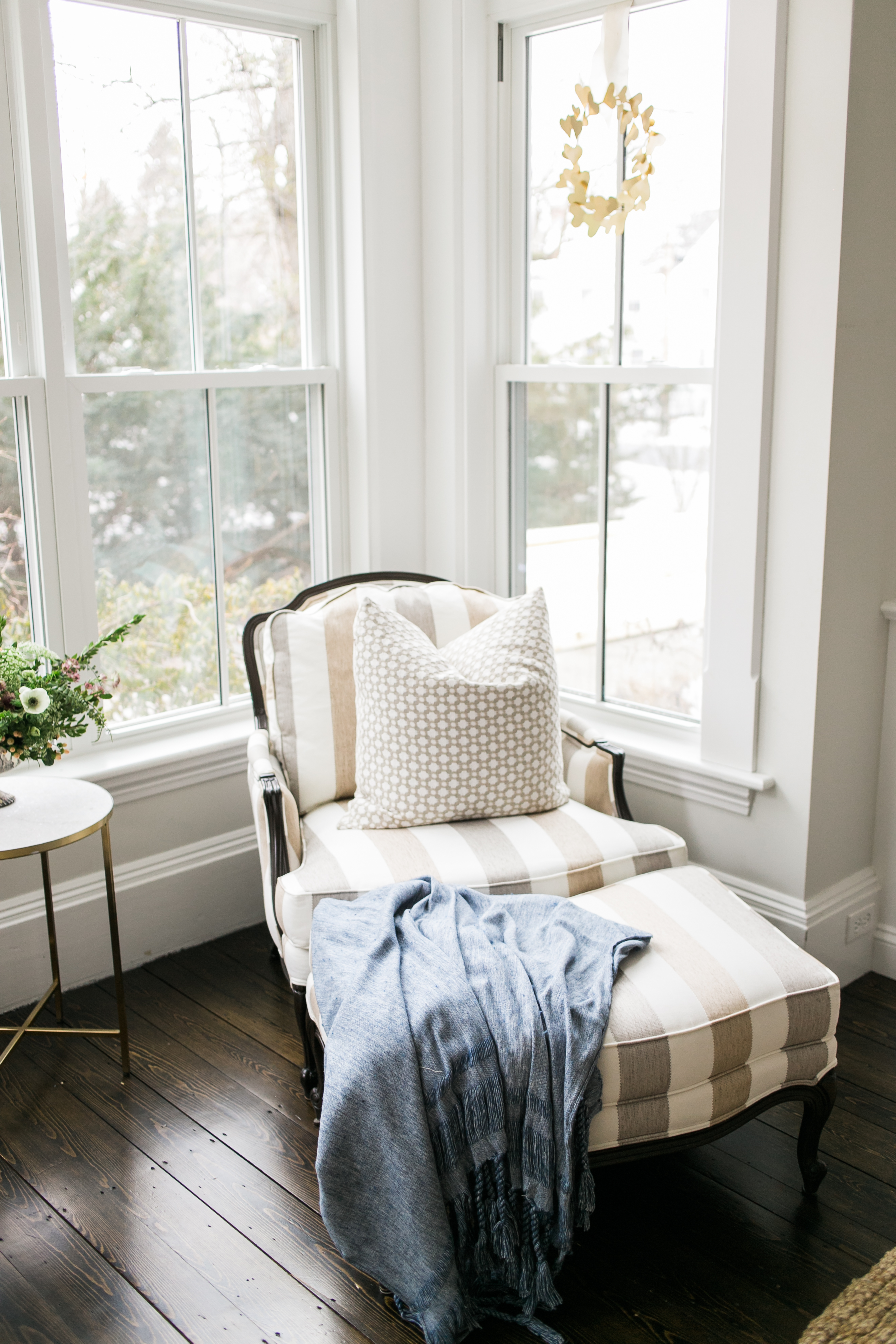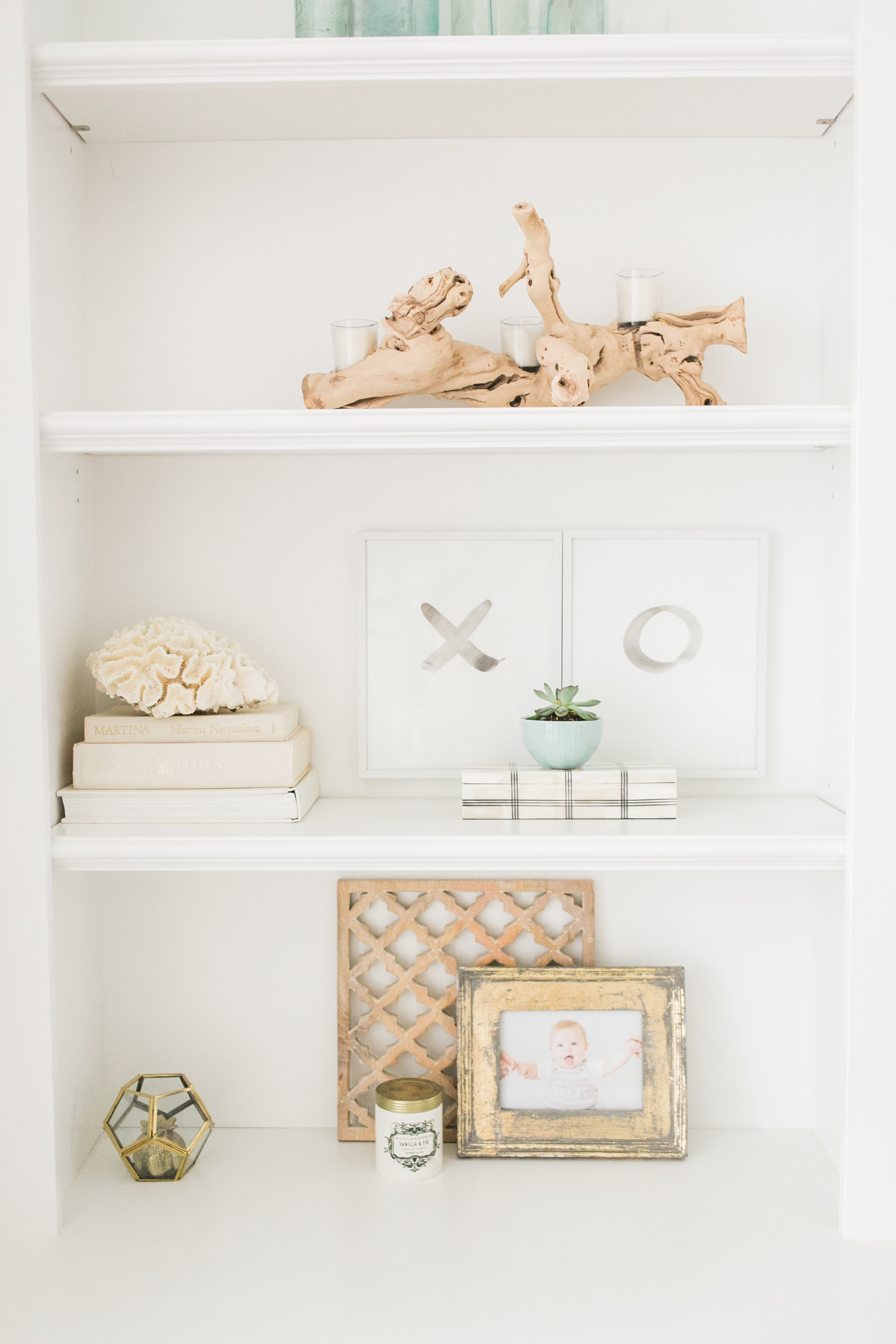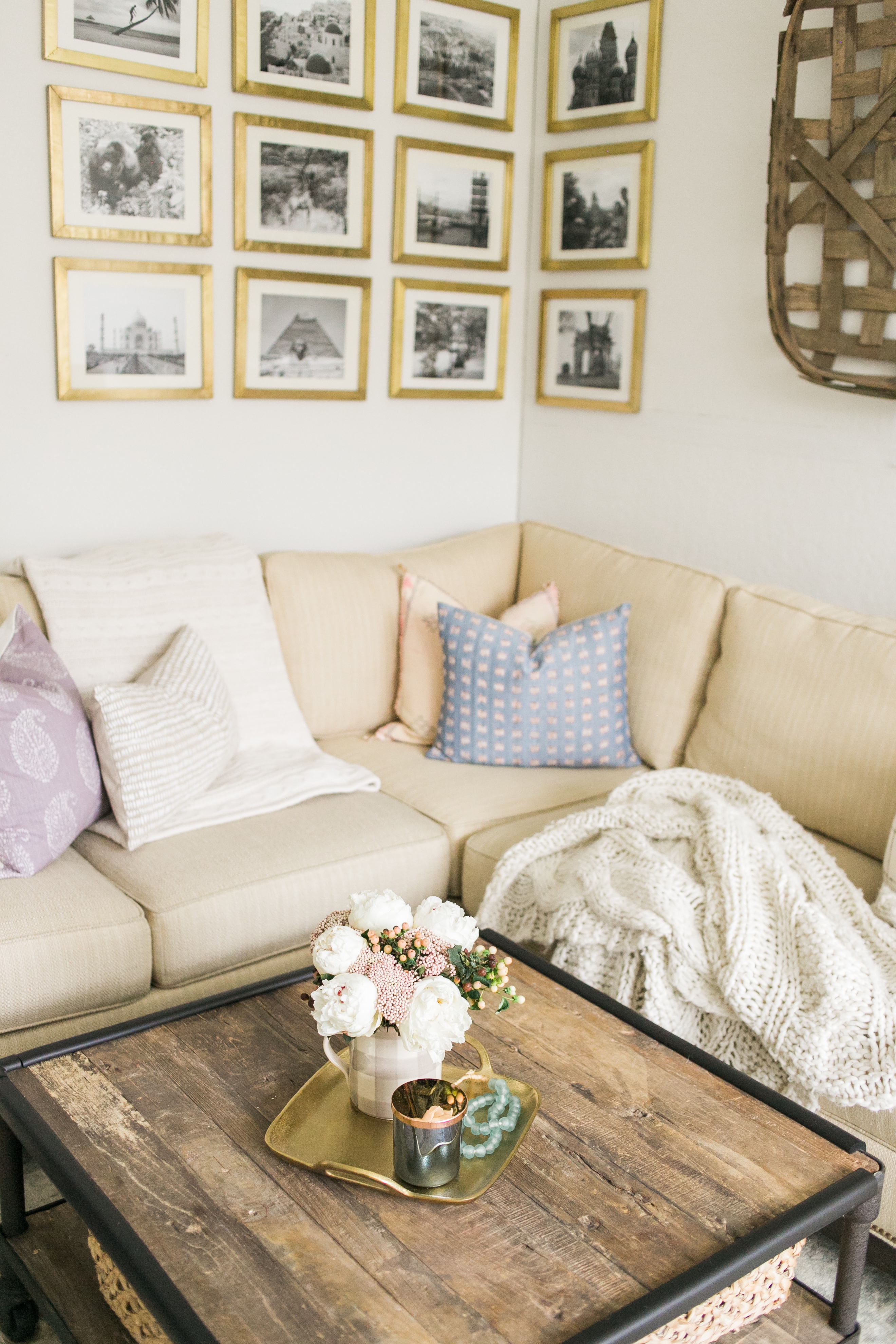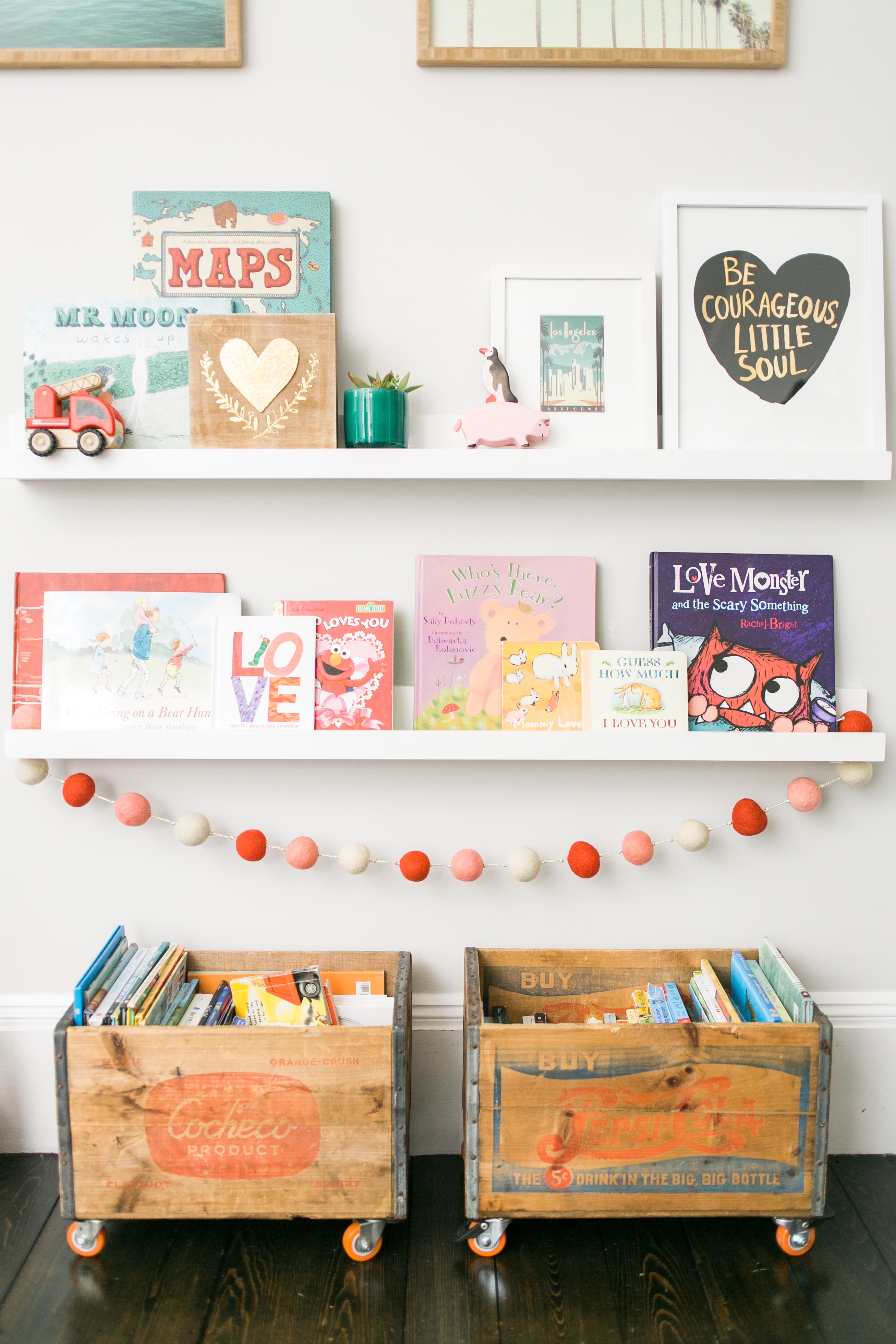 I pulled out all the old Valentine's books from last year and had a hey day making the boys' book nook love-ified. The only new purchases for this set up was the darling new print in their frame from Society6 and the wood heart from Michaels that just jumped in my cart on an unrelated errands run. I used the same pom pom garland from the Target dollar section I picked up last year. Reuse your decor and snag deals when you can.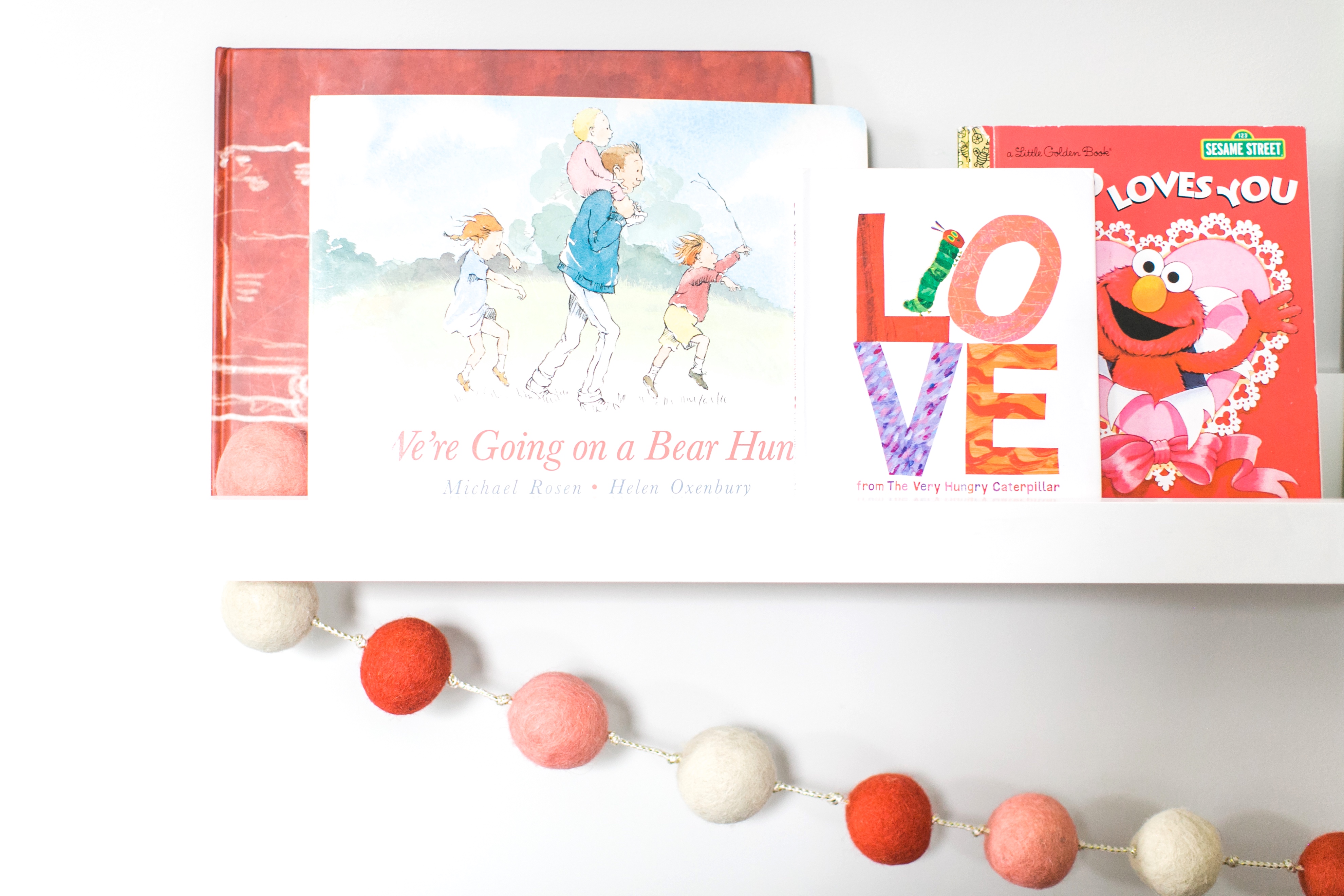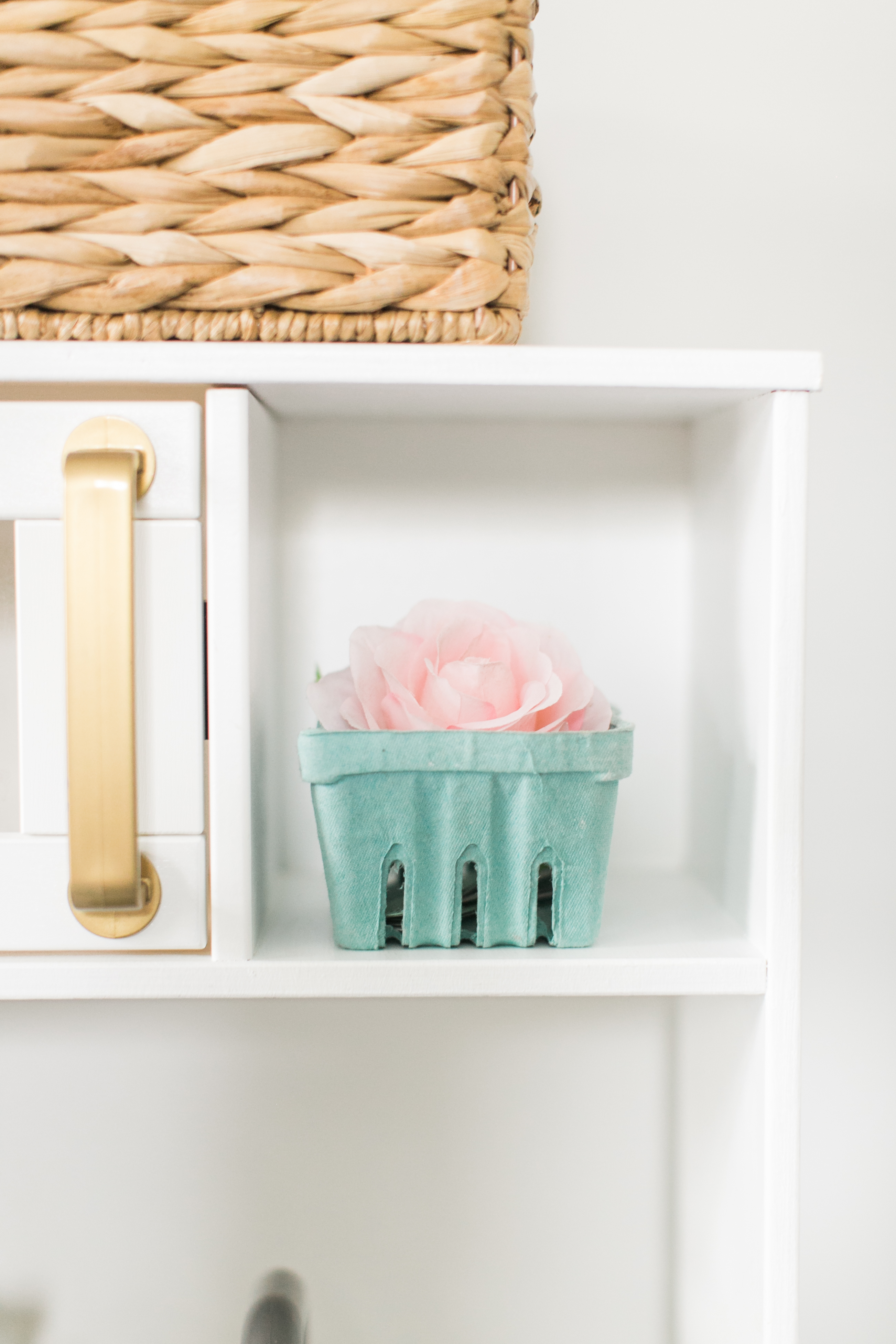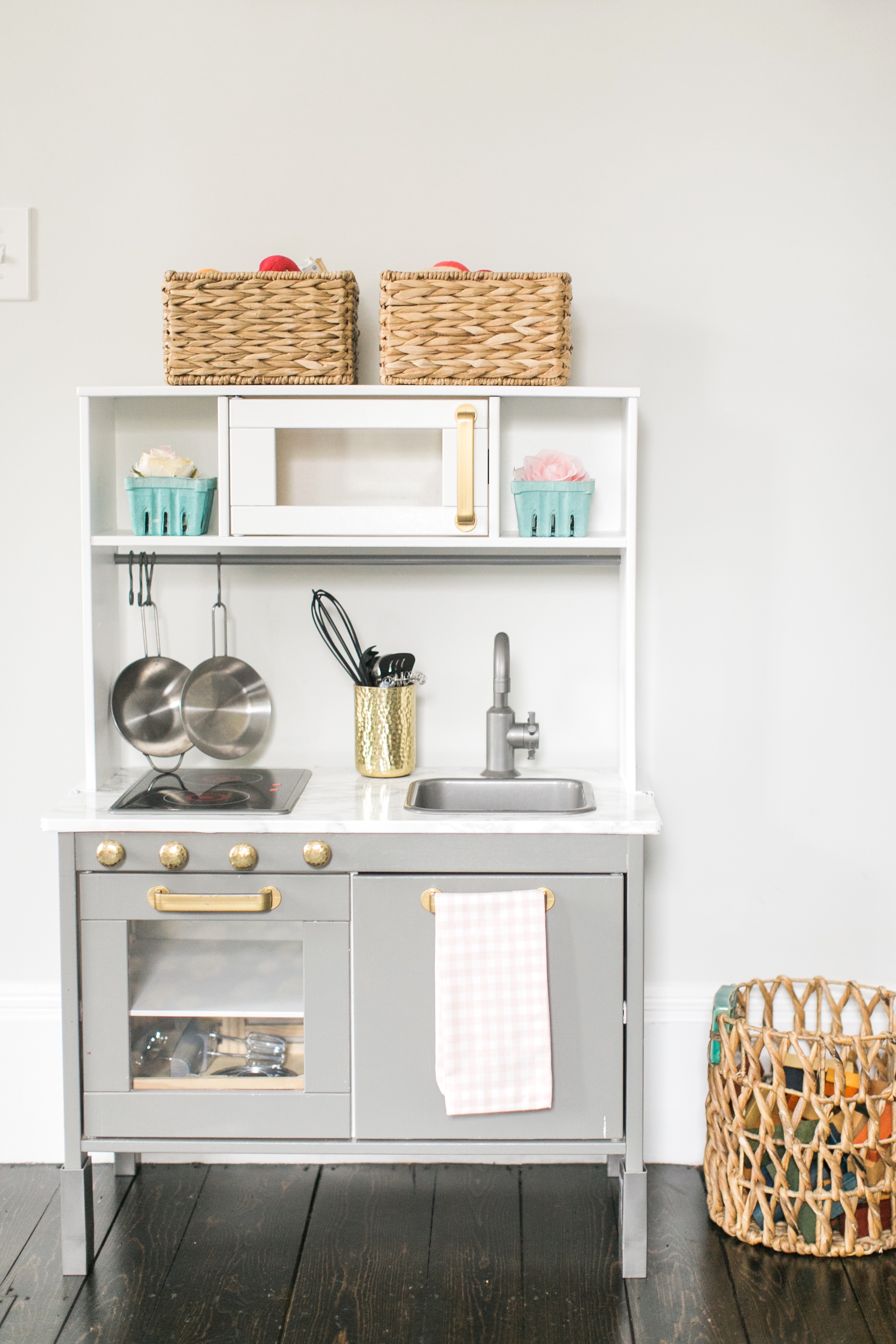 Remember sweet friend. You are not more or less because of your stuff. You will never feel fulfilled if you make the incessant pursuit of material objects your goal. You are more valuable, more worthy than anything a dollar bill can buy. These humble tours are meant to inspire a gentle approach to making your home a place you feel inspired to love on your dear ones.
I really can't say enough for my sweet friend Ruthie of Ruth Eileen Photography. She is selfless with her time and absolutely brilliant with her photography, from home tours to weddings and everything in between, if you're in the New England area and want a really good photographer, she is your gal.
Thank you for stopping by. Even in the middle of the chaos, there's lovely there if you search hard enough. Continue on this love-filled blog hop by heading over to see what the insanely talented duo, The Design Twins has in store for you. And since everything they touch is pure lovely, you're sure to be inspired.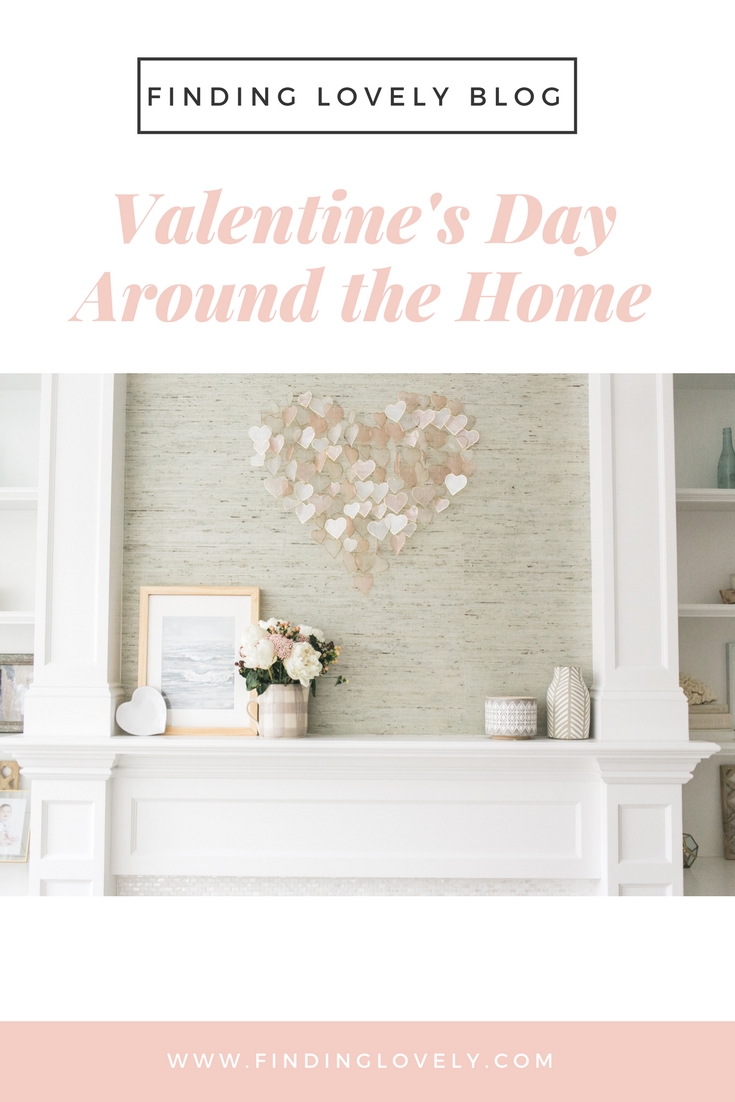 Welcome To Our Monthly Blog Hop
Disclosure: This post contain affiliate links with Amazon, which means I may receive a commission if you click a link and purchase something that I have recommended. Clearly these are all products I use or would put in my home and I am happy to inspire you. Clicking any links on Finding Lovely will not cost you any extra money but it does help me keep this site up and running smoothly with limited ads!