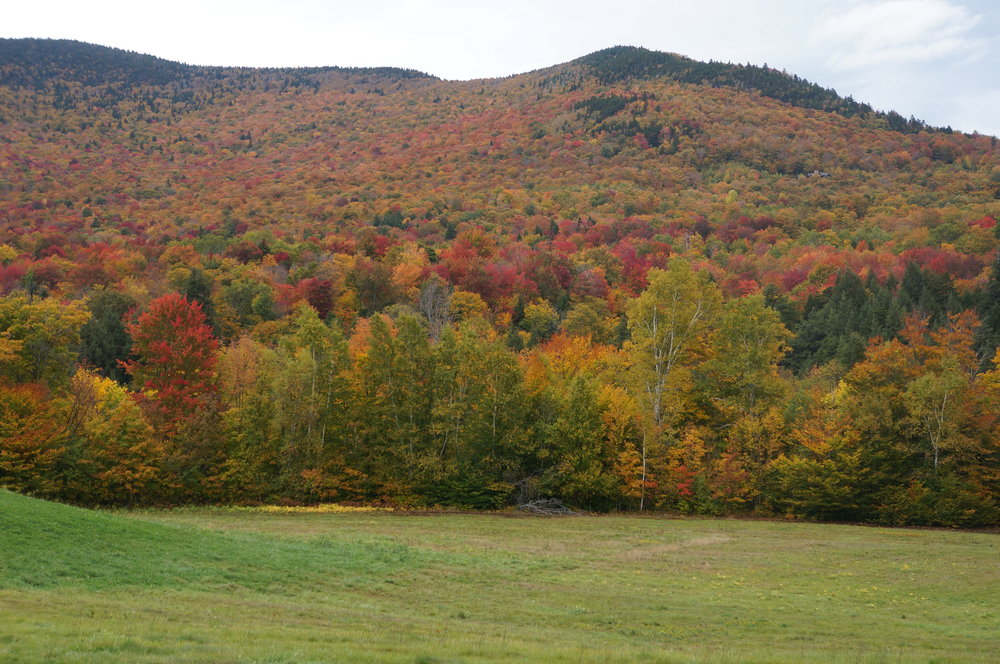 This year marks the 8th trip we've taken on what has become our "annual Vermont trip". It started as newbie East Coasters exploring as much as we possibly could, with the thought we'd be moving back to California as soon as I was done with graduate school. We went every which direction, occasionally sleeping in our car because we couldn't really afford much but still wanted to see all that this coast had to offer.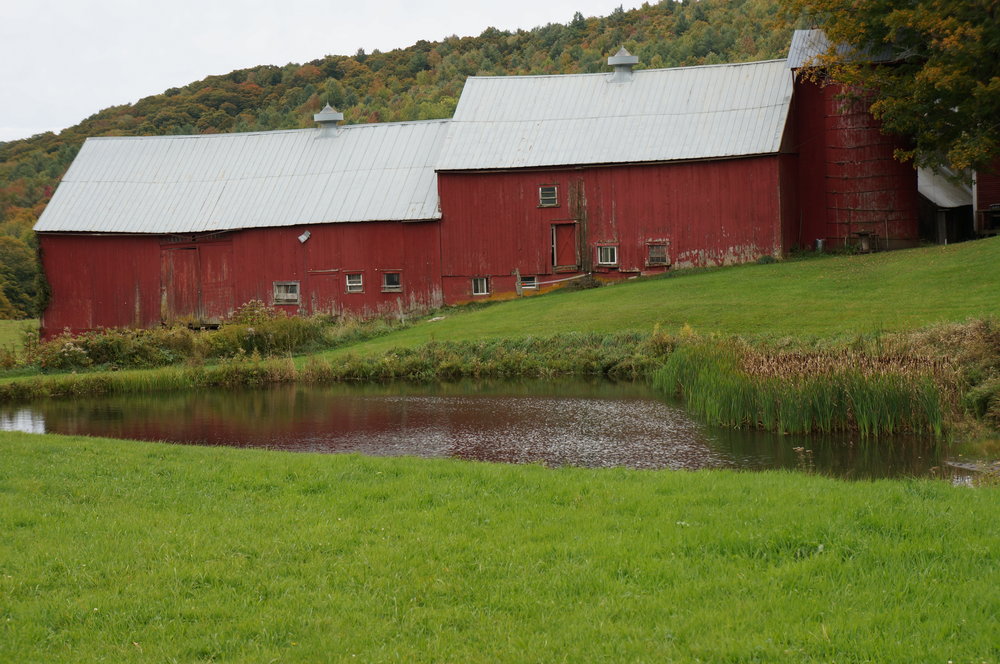 Vermont was a must see for me, especially in fall and it has become our favorite annual trip. The foliage lives up to its legendary status. Hence the tour buses hauling "leaf peepers" north. Things have changed, we're no longer sleeping in our car and now have two babies in tow. Which makes things a tad different but equally as wonderful.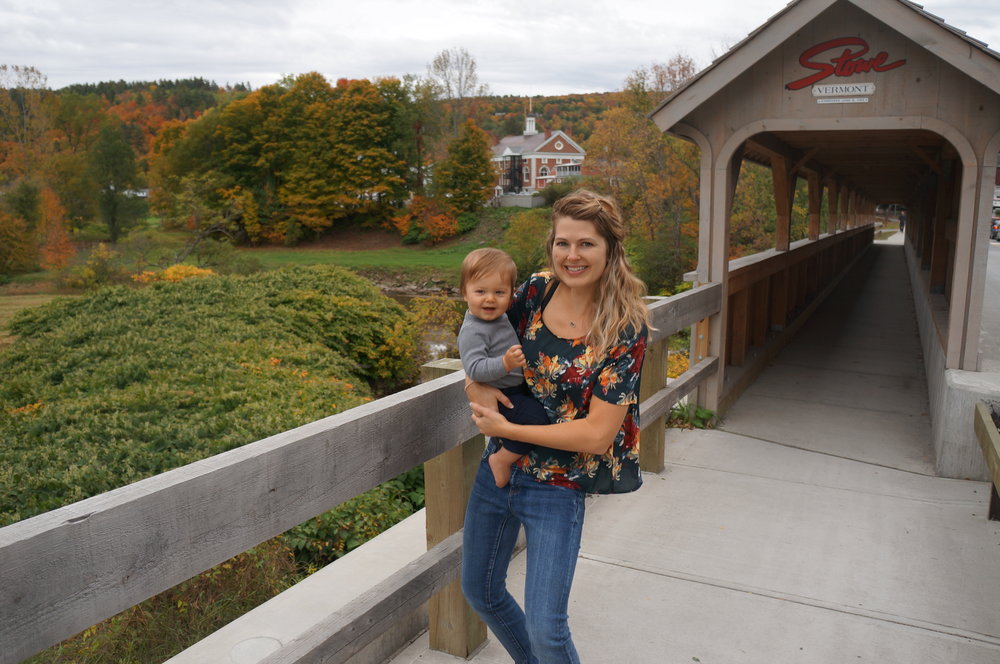 After 8 years of canvassing this state, we've definitely found our favorite haunts and want to share those with you. Here's what our weekend looks like  now. And mind you, this is only a weekend, usually Columbus Day because my hubby has Monday off. And because we've done a good bit of exploring, we get to just enjoy our favorites now. Adding kiddos to the mix means we'll likely do the same things over and over again (Ben and Jerry's Factory Tour, Billings Farm and Museum, etc). But there are some definite DO NOT MISS attractions on our list.
Here's my "if you can do it all, do it" list.
1. Drive all the way up to Burlington. Enjoy the city by day, explore the sights. Walk Church St, sample chocolates, enjoy the lake Champlain view. But stay in Stowe for the night.
2. Stowe Mountain Lodge is our favorite. Amazing heated pool, great rooms with fireplaces and if you're here during winter, you ski in ski out. We take the gondola all the way to the top of Mount Mansfield. The kiddos love it, although its pricy so plan for that. The view is outstanding and our little 2.5 year old has not stopped talking about it.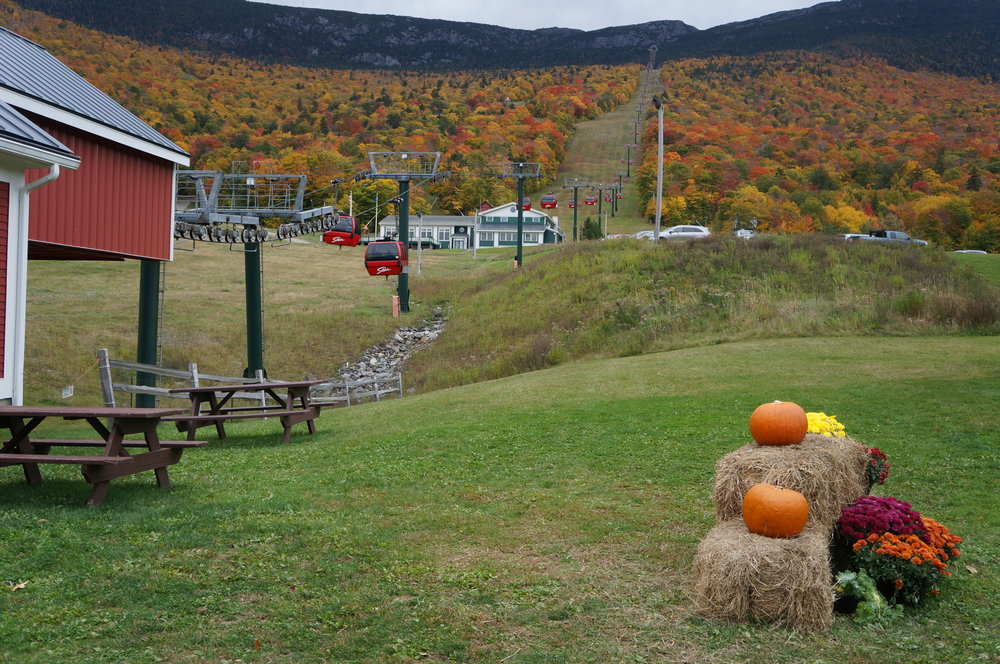 3. Spend at least a day in Stowe, preferably two. There's so much to do. We do breakfast over the mountain in Cambridge Vt  at 158 Main Restaurant and Bakery. Good, inexpensive food in a happy, old restaurant. We drive back into Stowe and head right to Black Cap Coffee (although we had a negative experience this last time, hoping it improves–let me know if you go and your experience is equally negative and I'll think about removing this recommendation. It recently had a change in management and they added a beer store (! WHAT the WHAT ! The quaint factor plummeted big time). But because we've had 7 years of amazing maple lattes (and I mean amazing, sweetened with local maple syrup, none of these fake syrups you get this time of year) I'm still putting it down as a recommendation. We then stroll main street, popping in the stores. We walk over the wooden bridge and to the bike rental store (AJs Ski and Sports, 380 Mountain Rd). From here you can pick up the Stowe Recreation path. In fall the red leaves are falling all around you, it's magical really. You can stop and get lost in a corn maze and and the path skirts the river which means lots of fun bridges and no cars to dodge. We plan a picnic, getting some amazing foods and treats from the Harvest Market (1031 Mountain Rd, Stowe VT). Or if you are doing your bike ride on Sundays through the end of October, you ride right past a lovely Farmers Market. Hands down the best restaurant in Stowe is a new one, right on Main St called Plate (91 Main St Stowe VT). Get a reservation. They've been accommodating with babies but we go right when they open around 5 pm.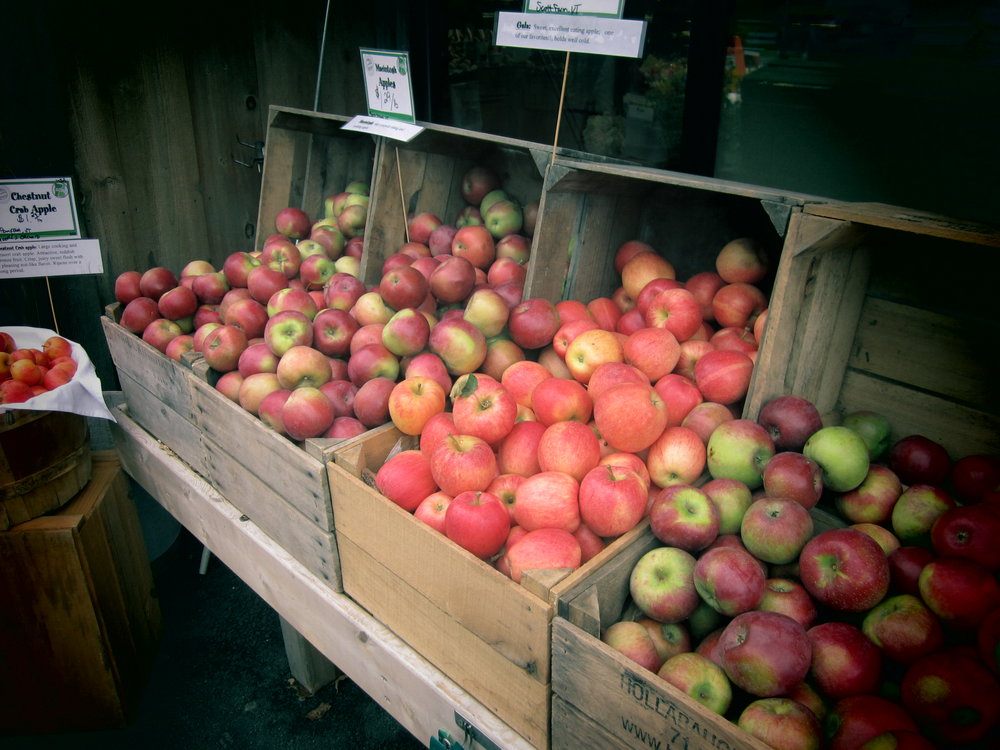 Other Stowe must-sees include:
Cold Hollow Cidar Mill (give yourself an hour to linger)–3600 Waterbury Stowe road, Waterbury, Vt.
Gold Brook Covered Bridge
Ben and Jerry's Factor tour (1281 Waterbury Stowe Rd, Waterbury, Vt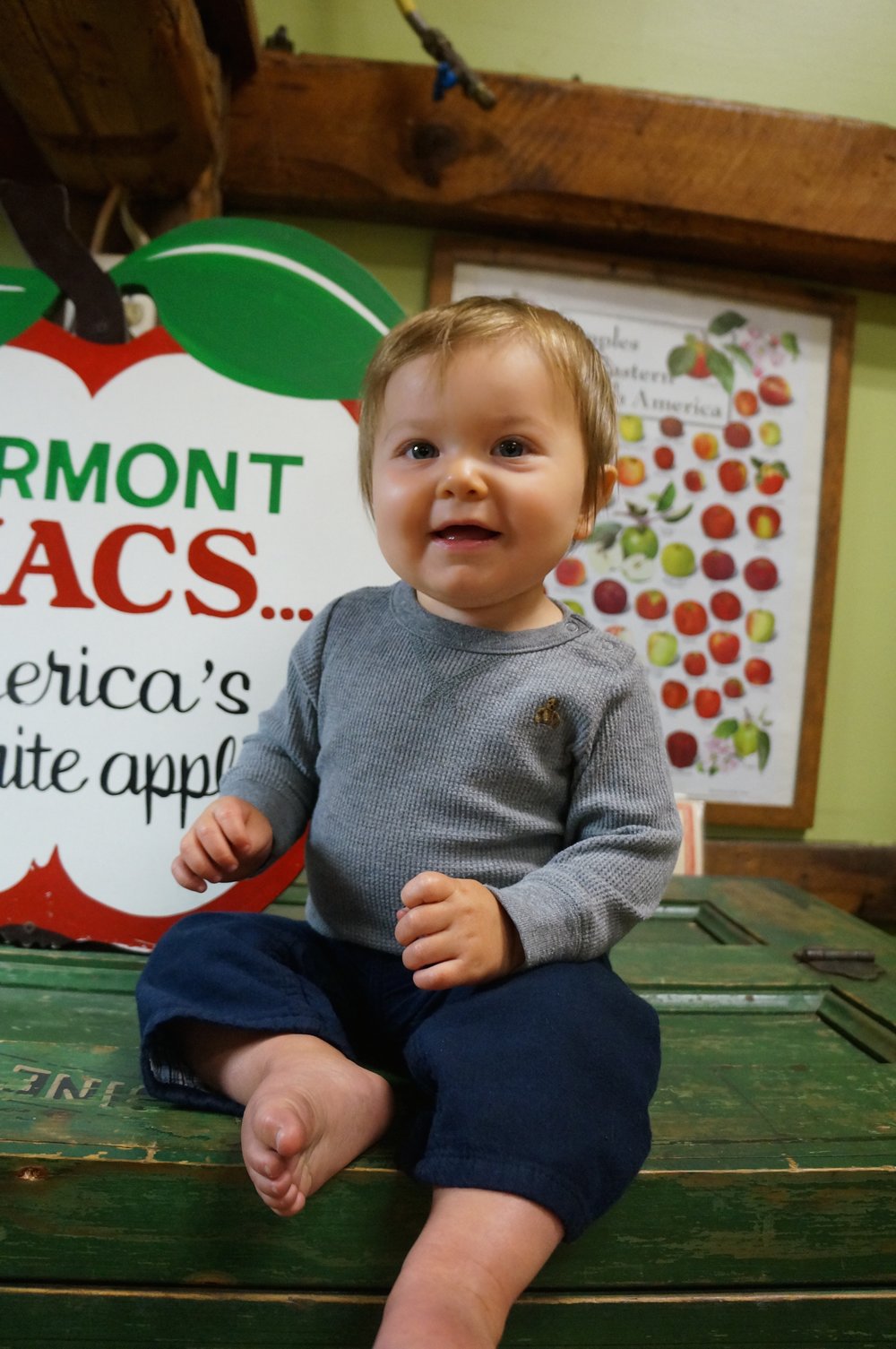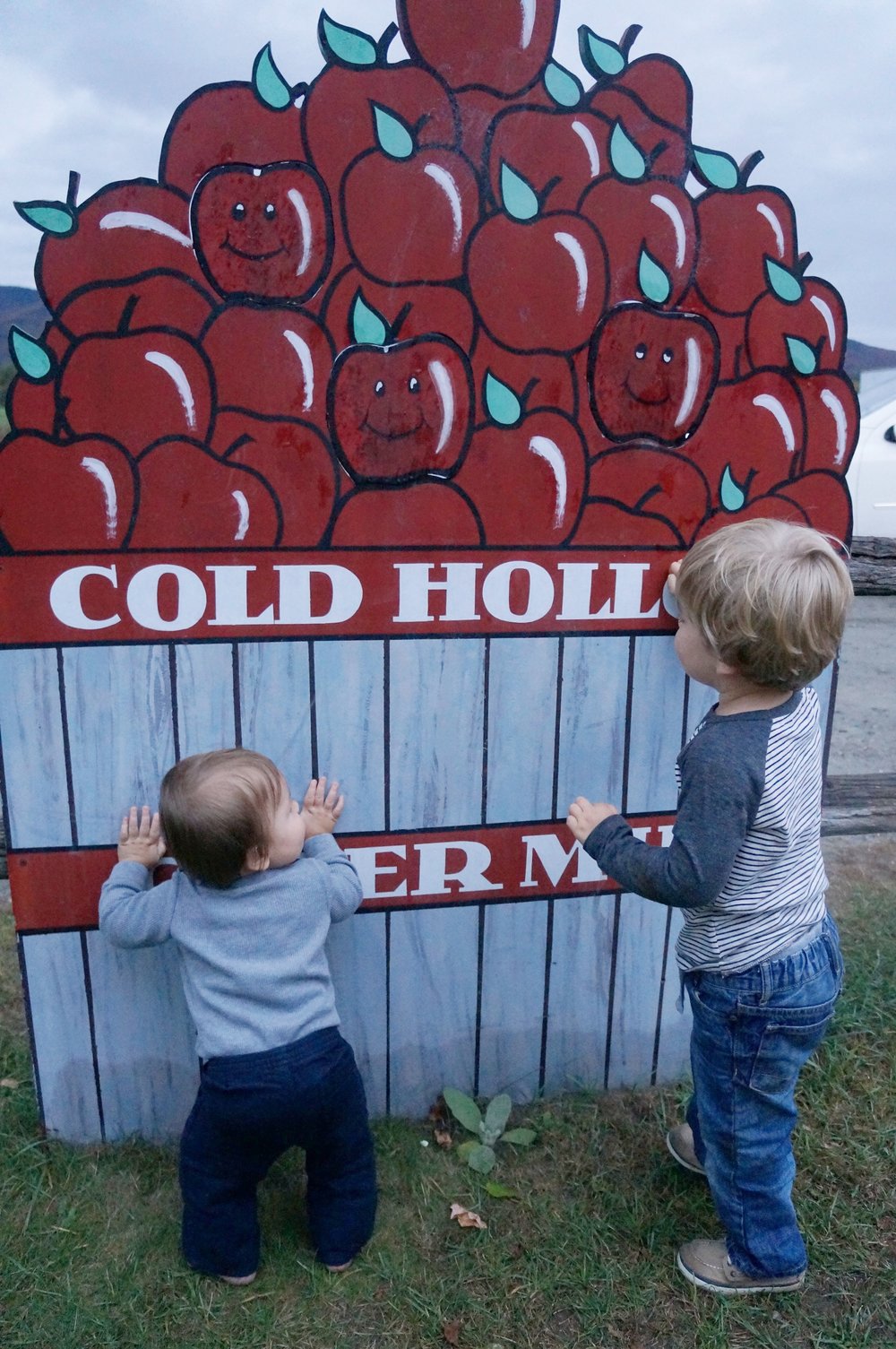 4. From Stowe (if you've got time to leaf peep and linger) head south on the Rt 100. This takes you past Cold Hollow Cidar Mill and the Ben and Jerry's Factor. Its a windy, slow road so if you don't have patience, take Interstate 89 down to Woodstock after making a stop at the Cabot Cheese factory. If you want a nice road trip, this scenic road is for you. Take it south all the way through Killington, Vt where you hop over on Rt 4 to Woodstock.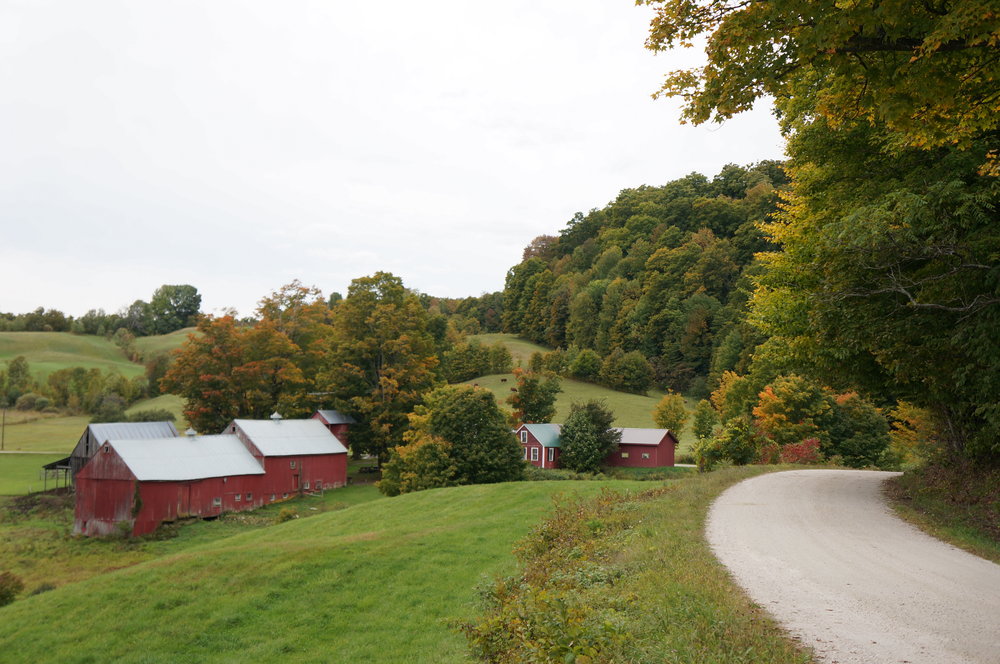 5. Stay at least one day in Woodstock, named the the "prettiest small town in America" by Ladies Home Journal. And splurge and stay at the Woodstock Inn. Hands down my favorite hotel in New England. It's lovely and relaxed and the spa–don't get me started on how wonderful it is. We usually stay in the fall and in the winter for our wedding anniversary. Great food, pretty rooms and it is literally right in the middle of town. You walk out and across the street to my favorite covered bridge. Shop the town and head over to Billings Farm (which if you stay at the Woodstock Inn, admission is free). Our kiddos love love the Billings farm. There are always activities and the animals are fun.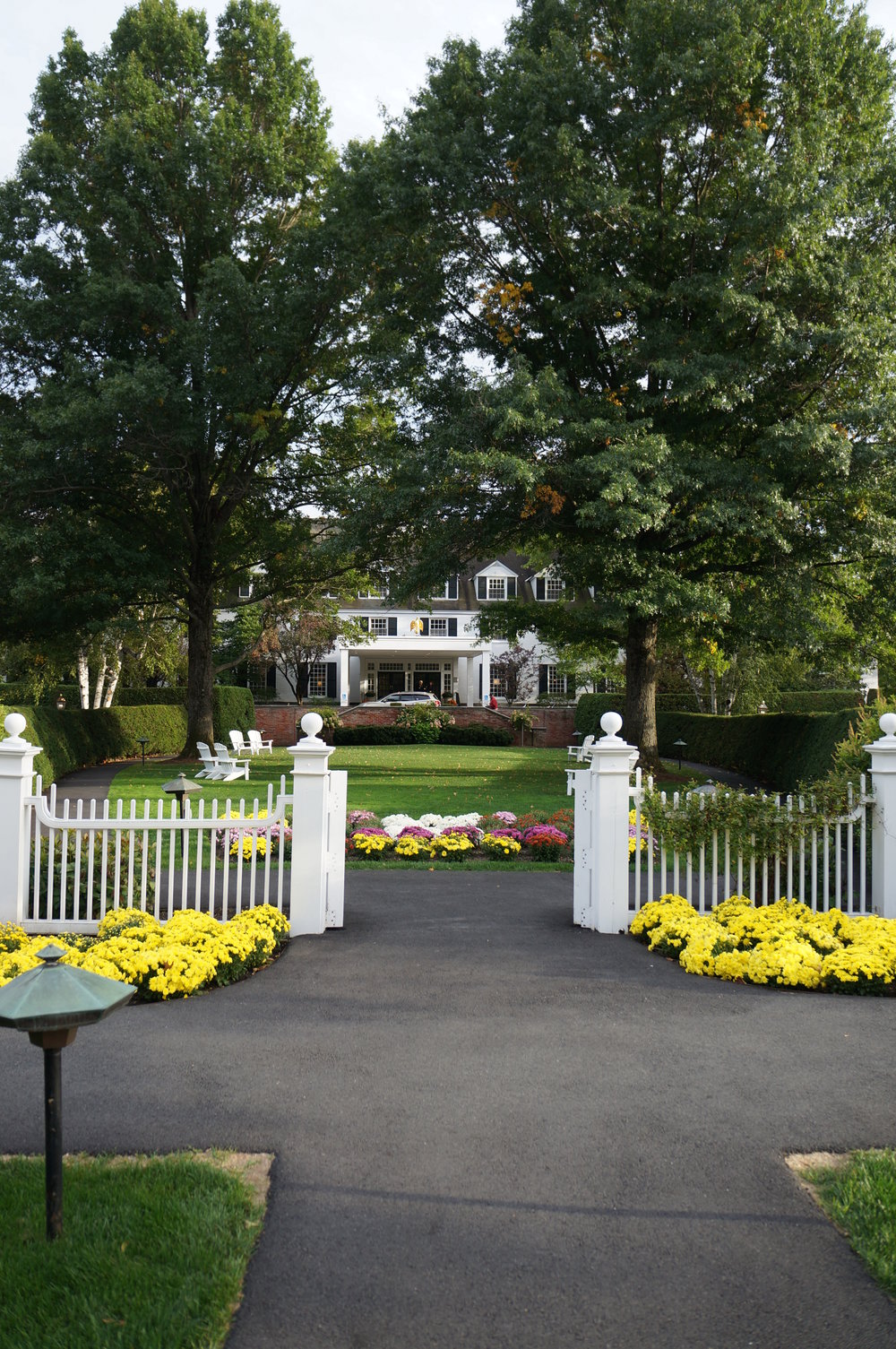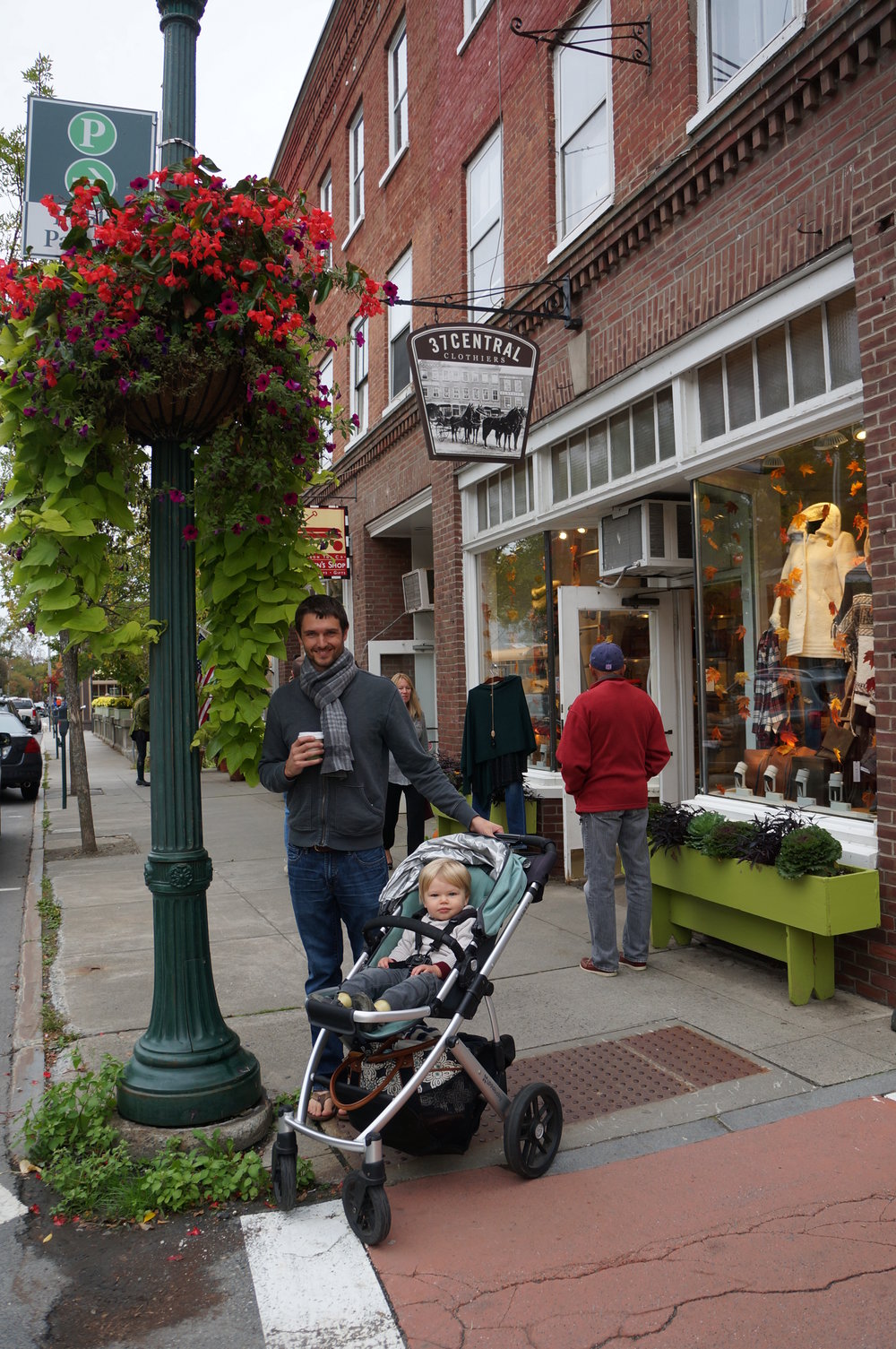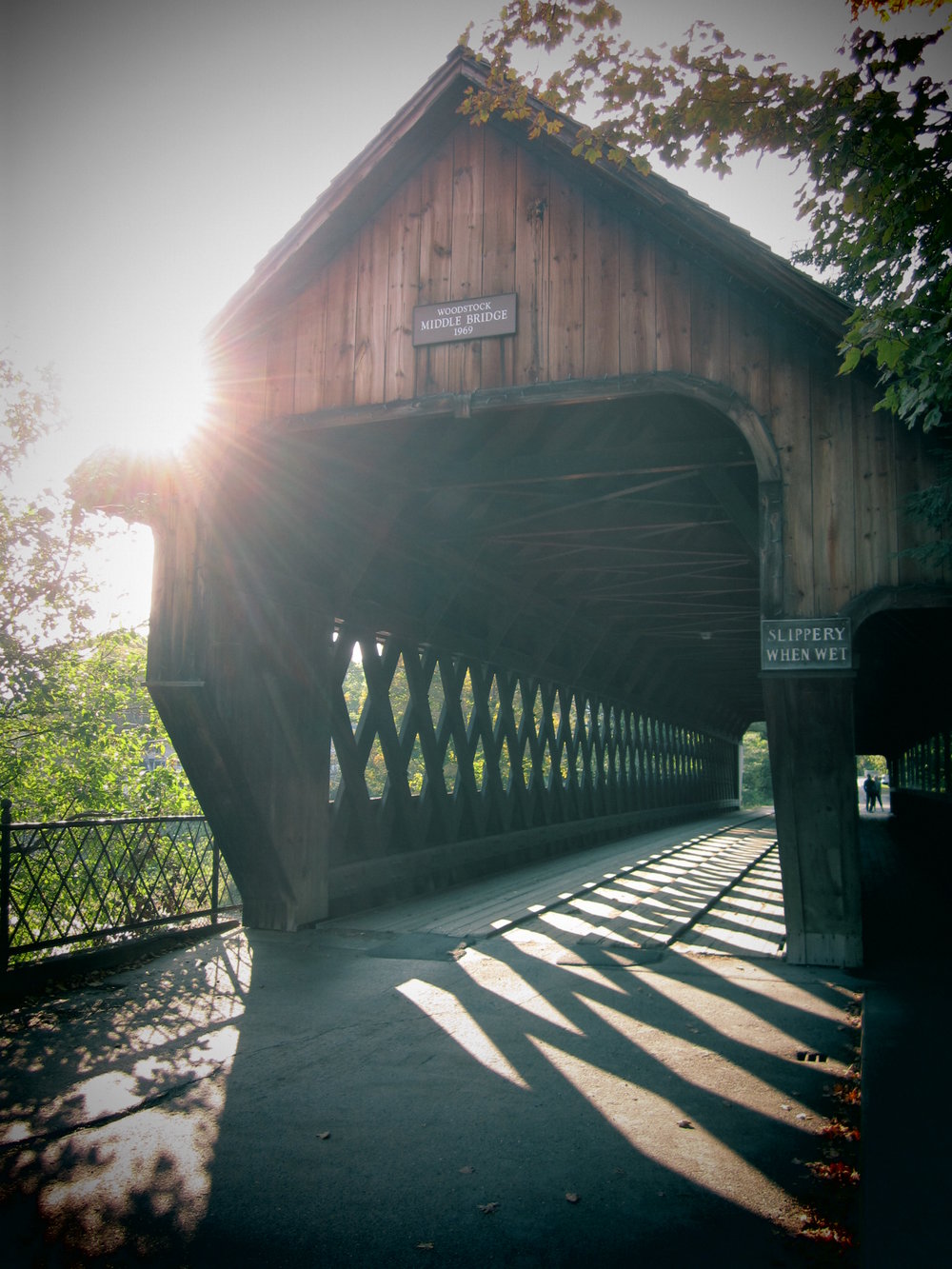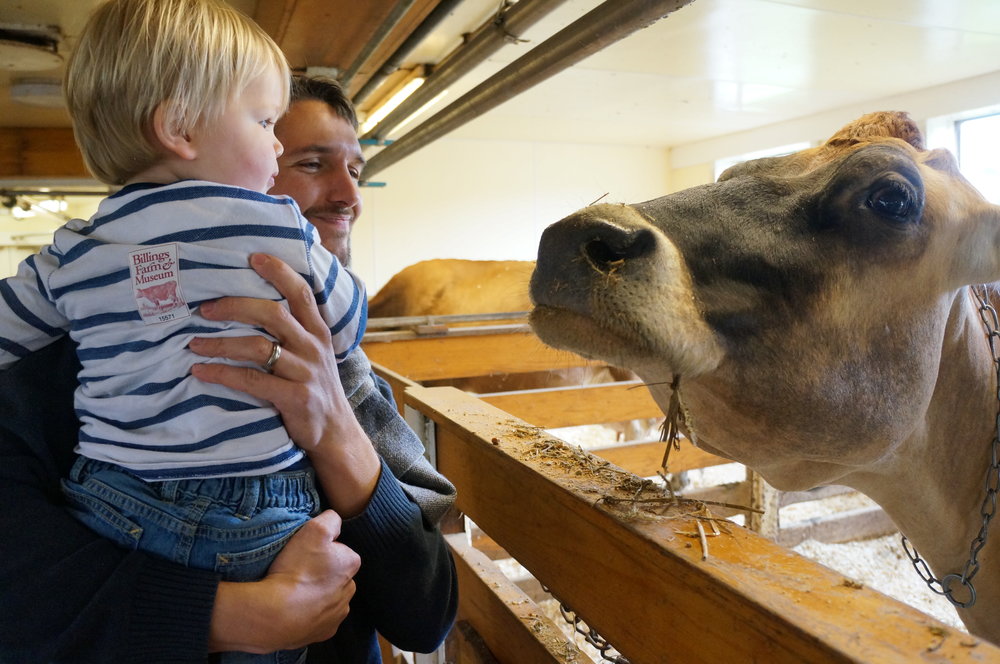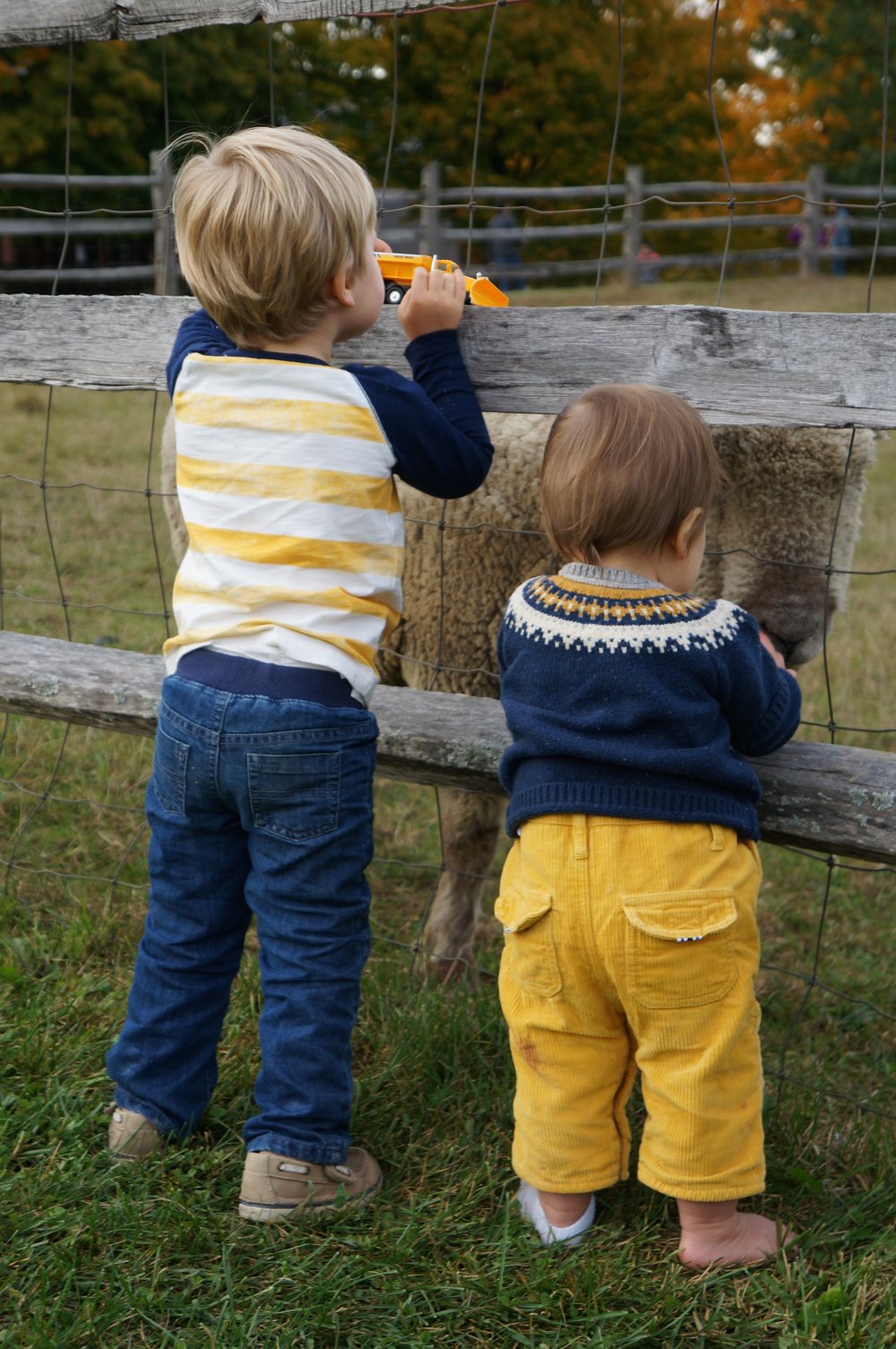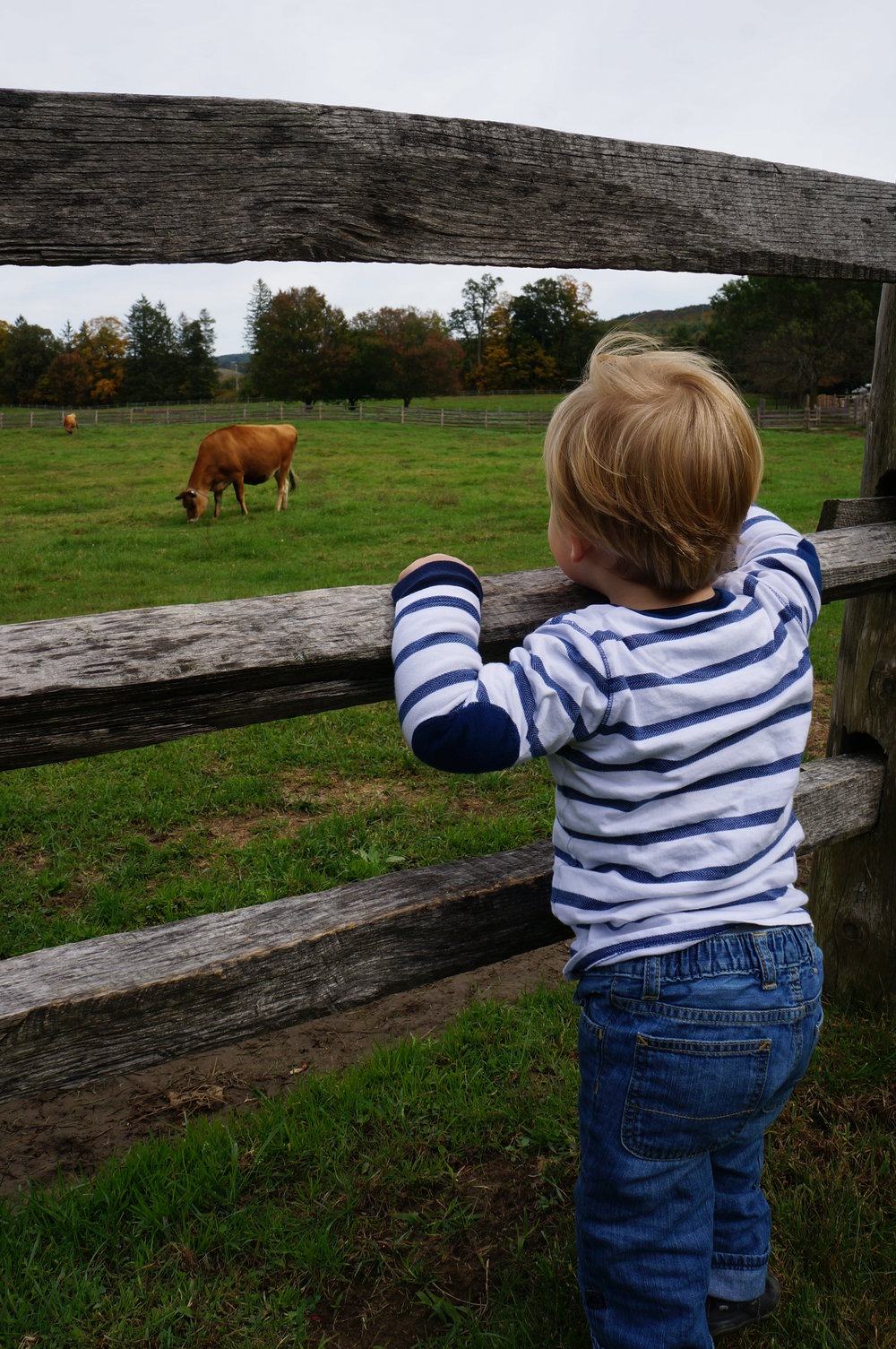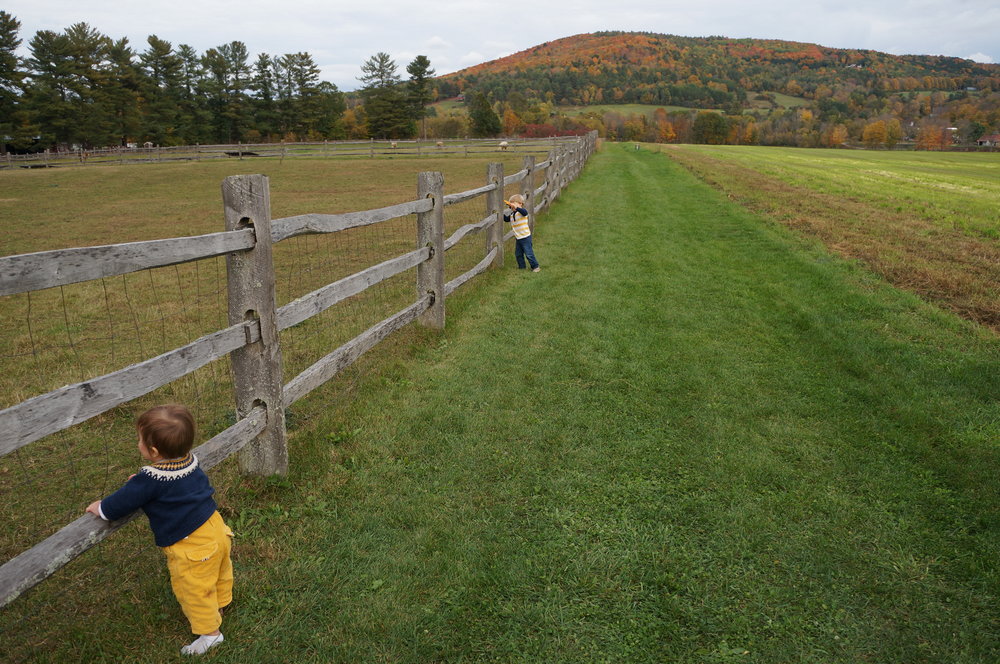 6. Down the road is Sugarbush Farm (591 Sugarbush Farm Rd, Woodstock, Vt). This is where we stock up on maple syrup. And I mean jugs and jugs of the stuff. It's a windy dirt road that delivers you to this amazing farm. Give yourself time to pull over and take pictures. This is scenic country people and you need to savor it. Once you get to the farm you can take a tour of the trees with pipes headed down to the syrup boiling and sample all the syrups and homemade cheddar cheese in the store. The sage cheddar is my favorite and we buy it as a holiday present for family. Yum all the way. This is a must do.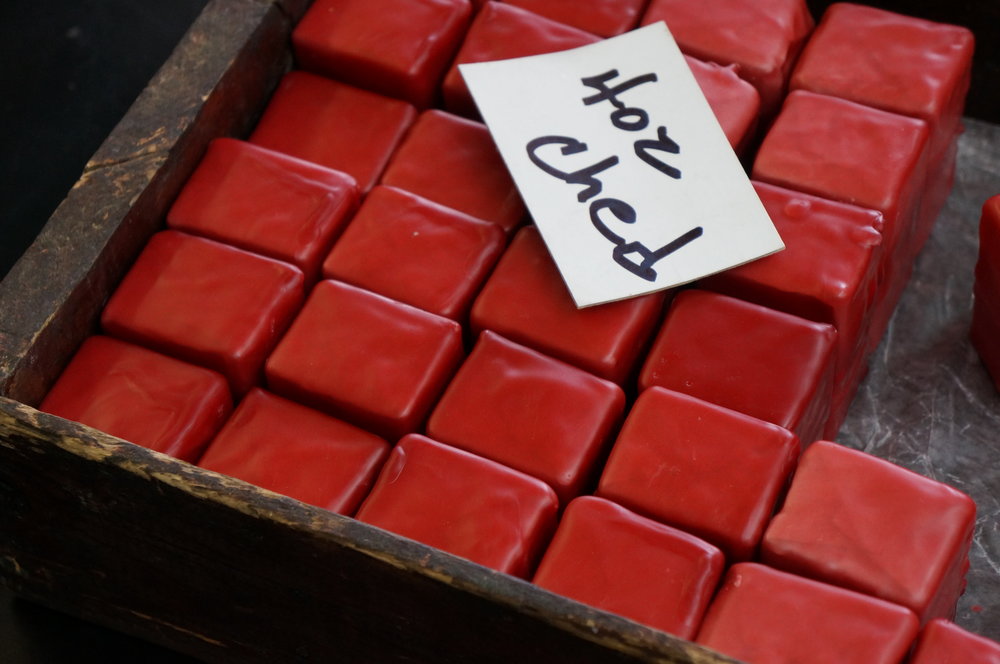 7. Don't even think about coming to Woodstock and not stopping at the Simon Pearce Factory and Restaurant (1760 Quechee Main St.) The food is so good, it is perched right on a waterfall on the river and the glass is to die for. Go now.
/wp-content/uploads/2017/04/finding-lovely-logo.png
0
0
Finding Lovely
/wp-content/uploads/2017/04/finding-lovely-logo.png
Finding Lovely
2016-12-08 14:19:38
2017-06-08 22:13:53
A Jaunt to Vermont