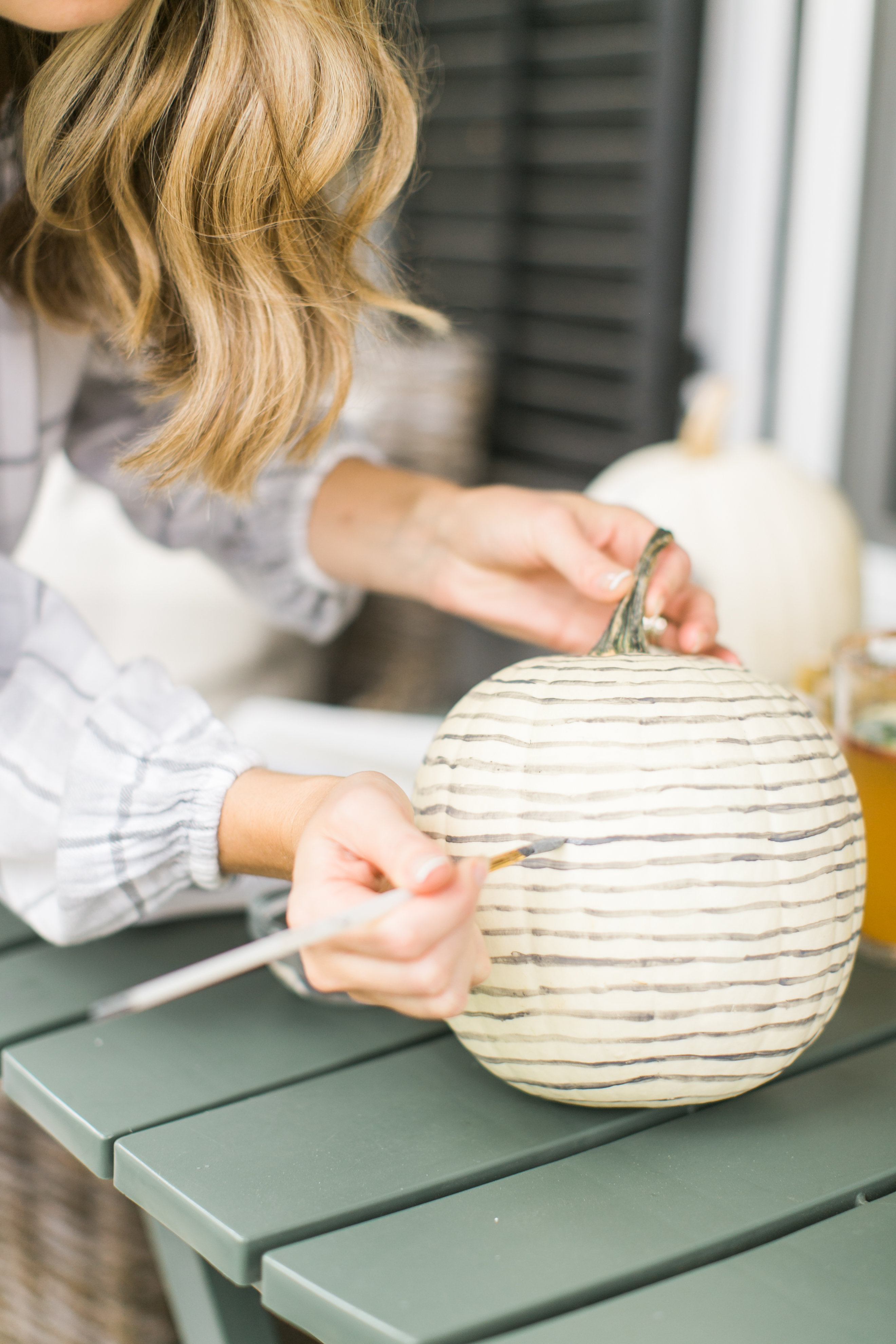 Painting pumpkins, Better Homes and Garden's style, has always been intriguing to me. Something about the unusualness of it. I like to try new pumpkin decor tricks each year and this is a fun one. Now I'm no artist but I was fairly confident in my ability to paint lines. It was towards the end of painting stripes that I thought of flowers in the monotone greys and charcoals and it turned out so much better than I had expected. Don't be afraid to put that Monet hat on.
I did the thin grey stripe pumpkin first. I ended up liking it much better towards the end once I made my paint wetter, giving it more of a watercolor look, so I ended up taking a wet rag and wiping the top stripes away. There's the perk of a pumpkin as your canvas…the paint washes right off. Haha.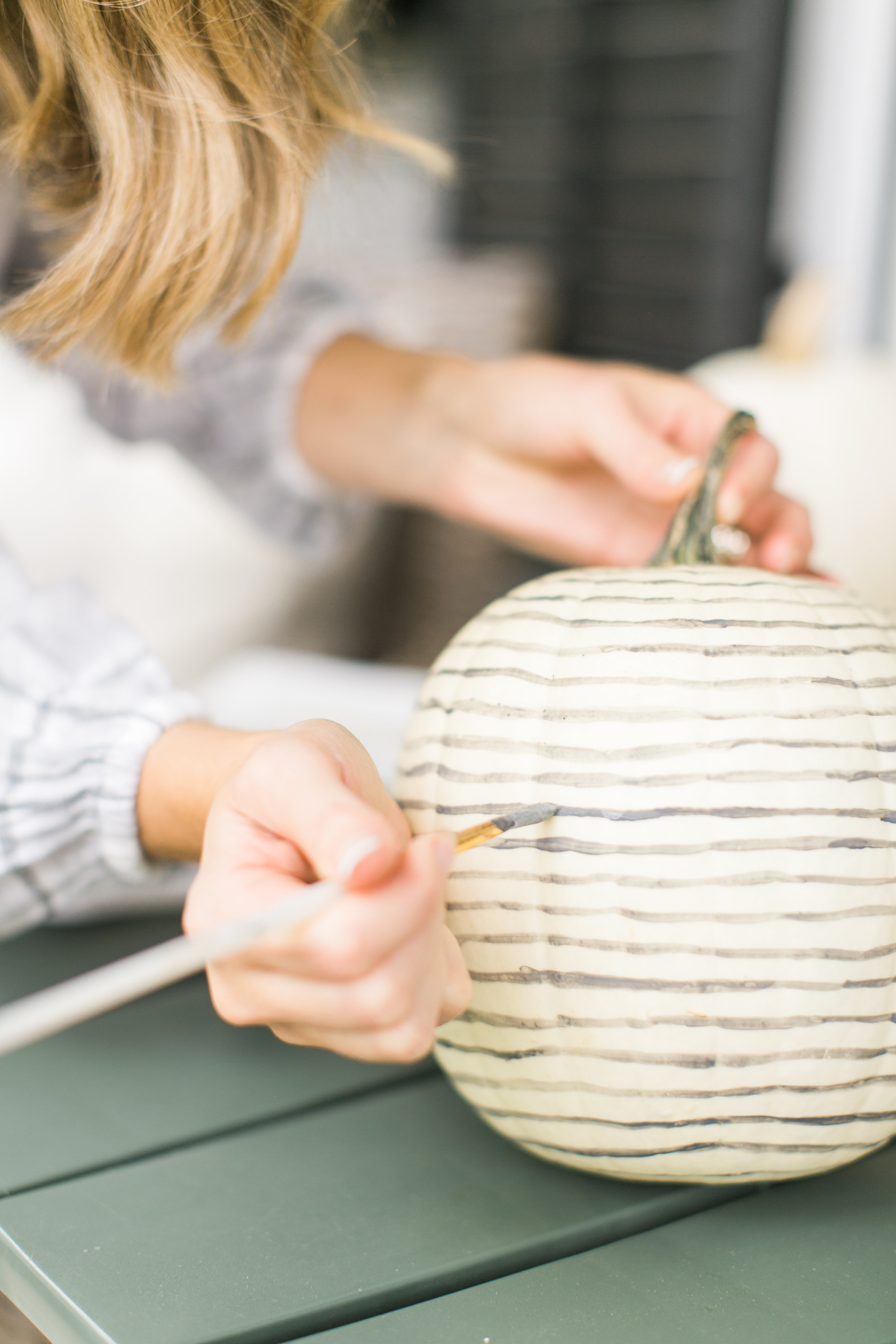 Thinning your paint out (but not too much) gave the grey stripes the right consistency but be warned: too watered down makes the stripes drip everywhere and it turns into a mess…thin but not too thin. Also, when you're doing stripes around a pumpkin (I thought of this after the fact) putting the pumpkin on a lazy susan would have been brilliant as holding it in my hand and rotating it got tiring.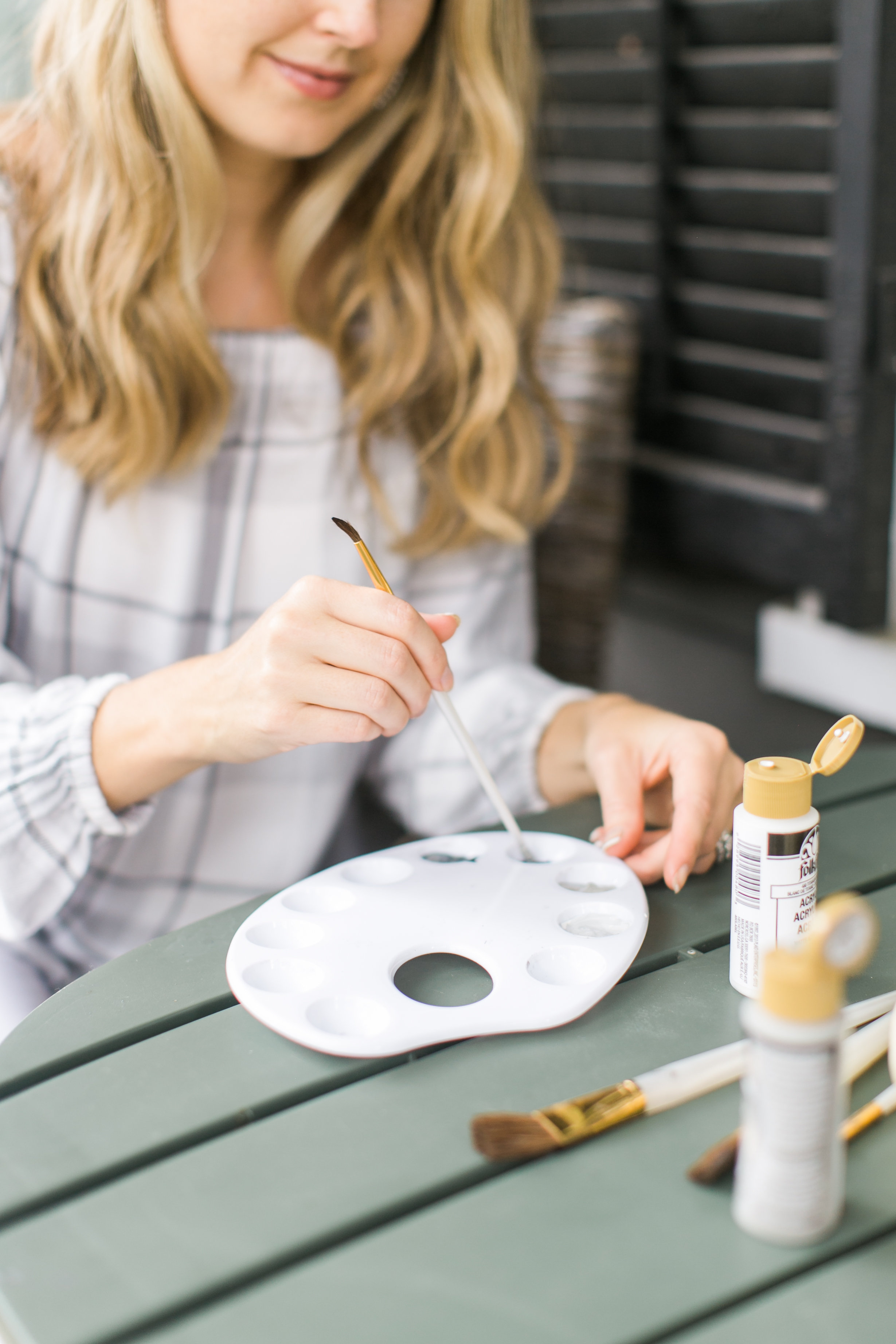 This is one of those projects you just need to play around with. I bought several different paints (Folk Art 2561 Steel Grey, 479 Pure Black and 987 Wicker White) did some mixing and found ultimately that the "white" pumpkin is actually more beige and was turning the grey paint colors almost purple. Which was NOT what I was going for. I ended up making a very dark charcoal, watering it down a bit and it worked. Find a concoction you like on your actual pumpkin because the tone of the white varies among pumpkins and that changes the way the grey paint looks.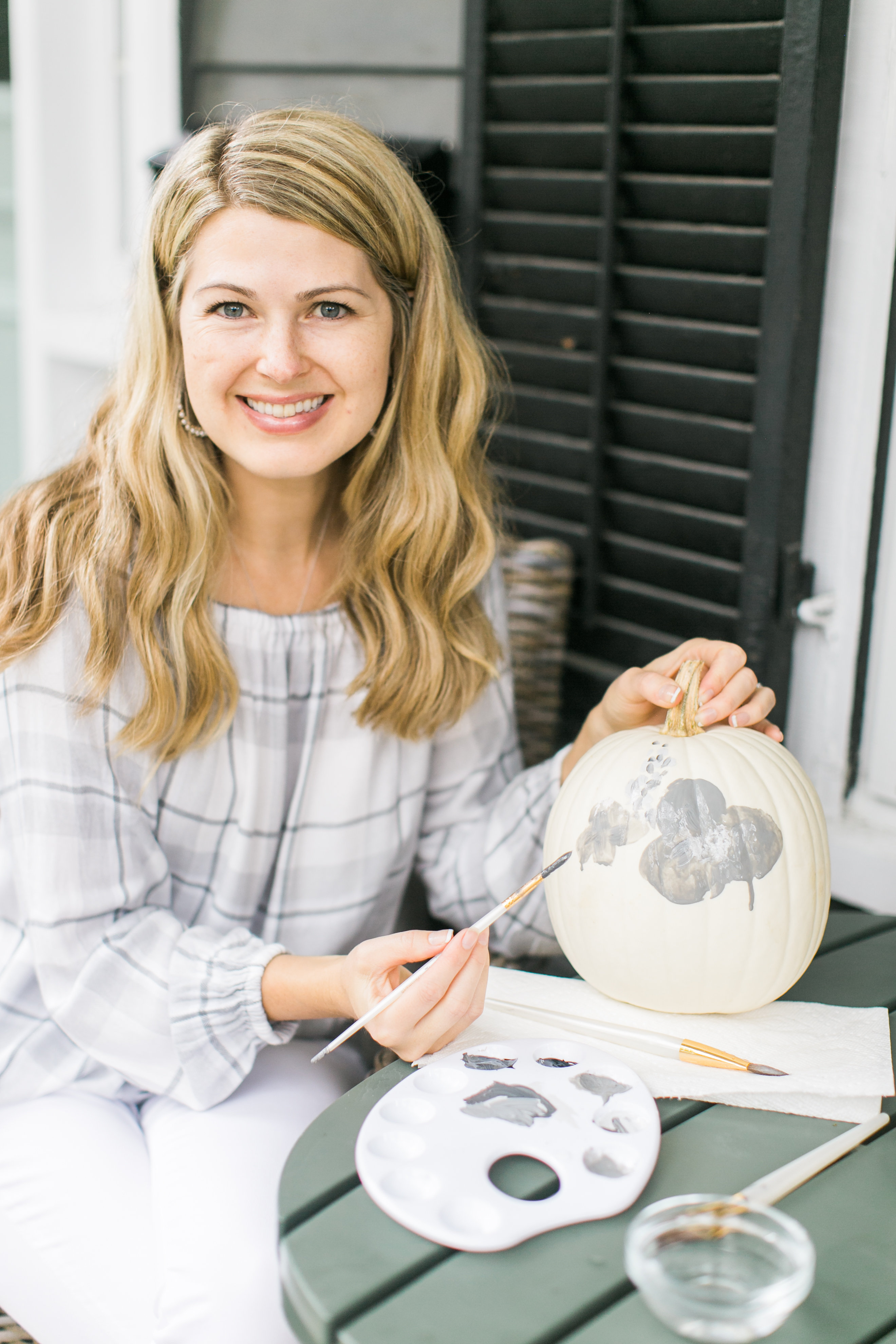 I found that by layering the grey flowers, it gave it dimension and interest. Start with a big flower, surround it with smaller ones in a grouping of three. Intersperse more "frilly" flowers and you've got yourself the winning combo. Then go back and add the detail. Whites, lighter greys, black leaves. It starts simple and the detail brings it into perfect harmony giving it that "wow" factor. You can do it. I'm literally living proof, ahaha.