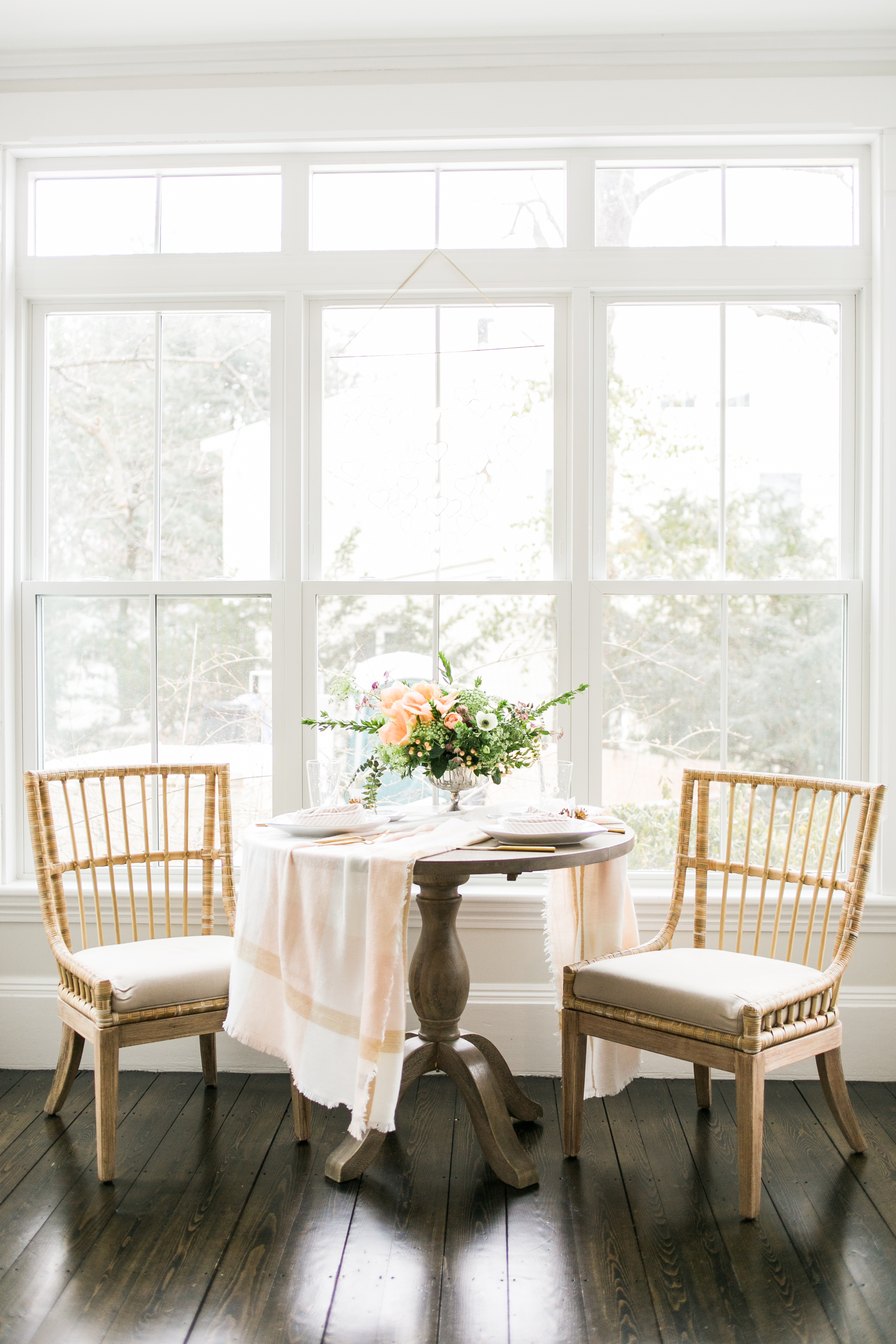 Who says you need to have a fancy dinner out with your love to celebrate Valentine's Day. Sometimes the best memories are made in the chaos. And with two little boys running around and a port-a-potty in view there's certainly chaos. Who says you can't still make the best of it and set a pretty table. And boy do I love this one. Something about the folded heart napkins speaks to my lovely-loving heart.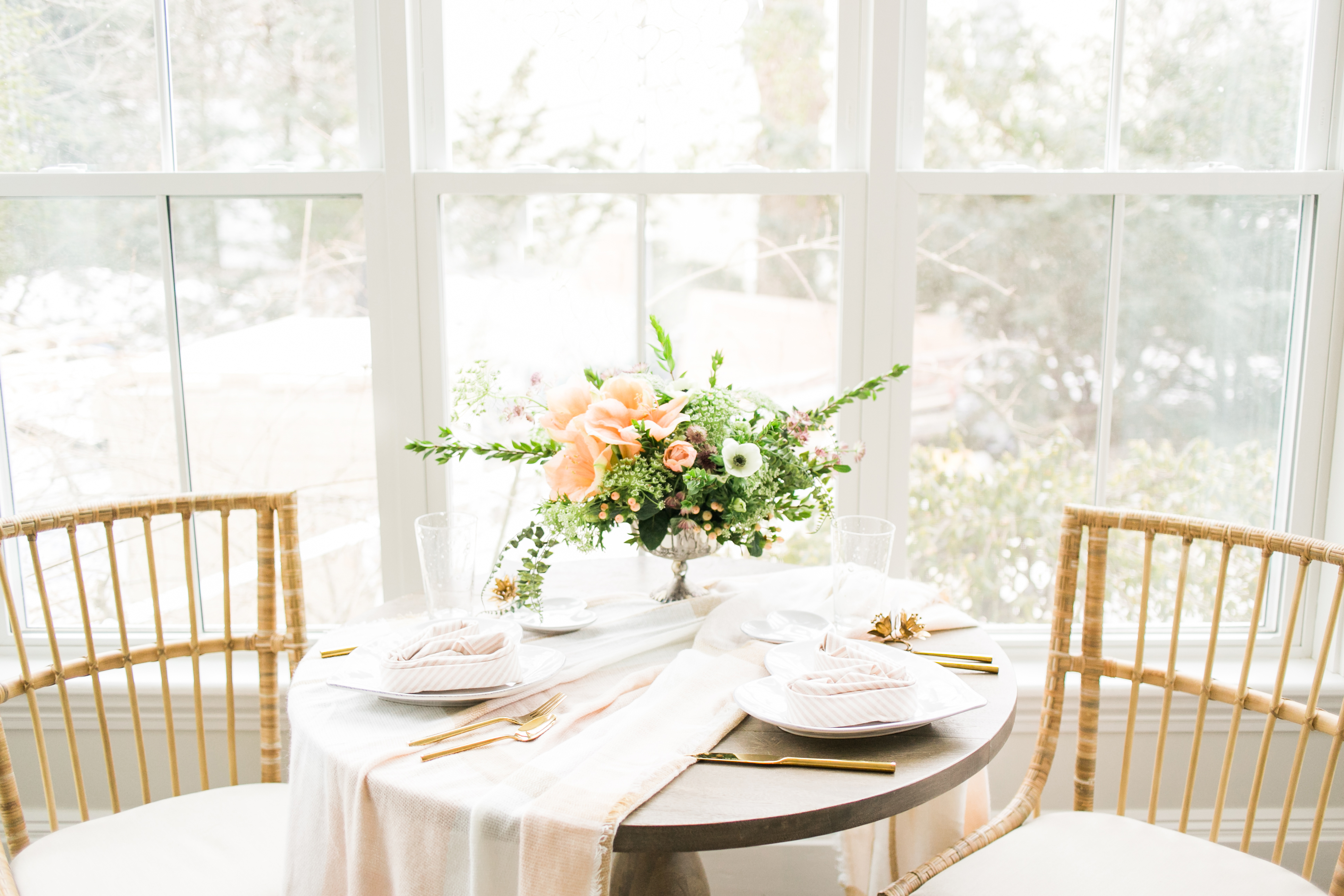 Easy and lovely. Sometimes those two things don't go together but in this case, this table was oh so easy. Drape a scarf across your table and voila–the perfect table runner. Sometimes all you need to set a table can be found in the least expected places, like hanging in your closet.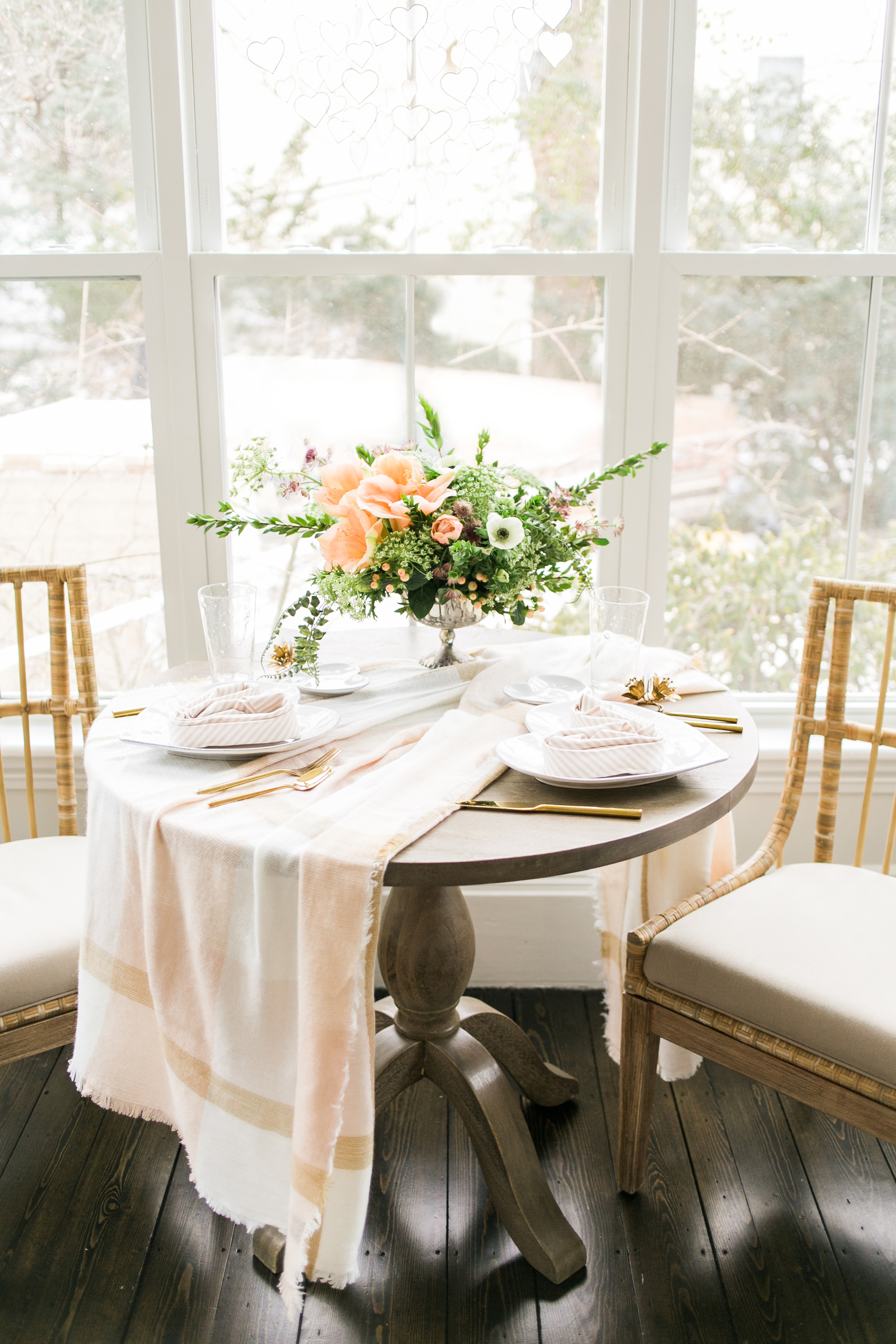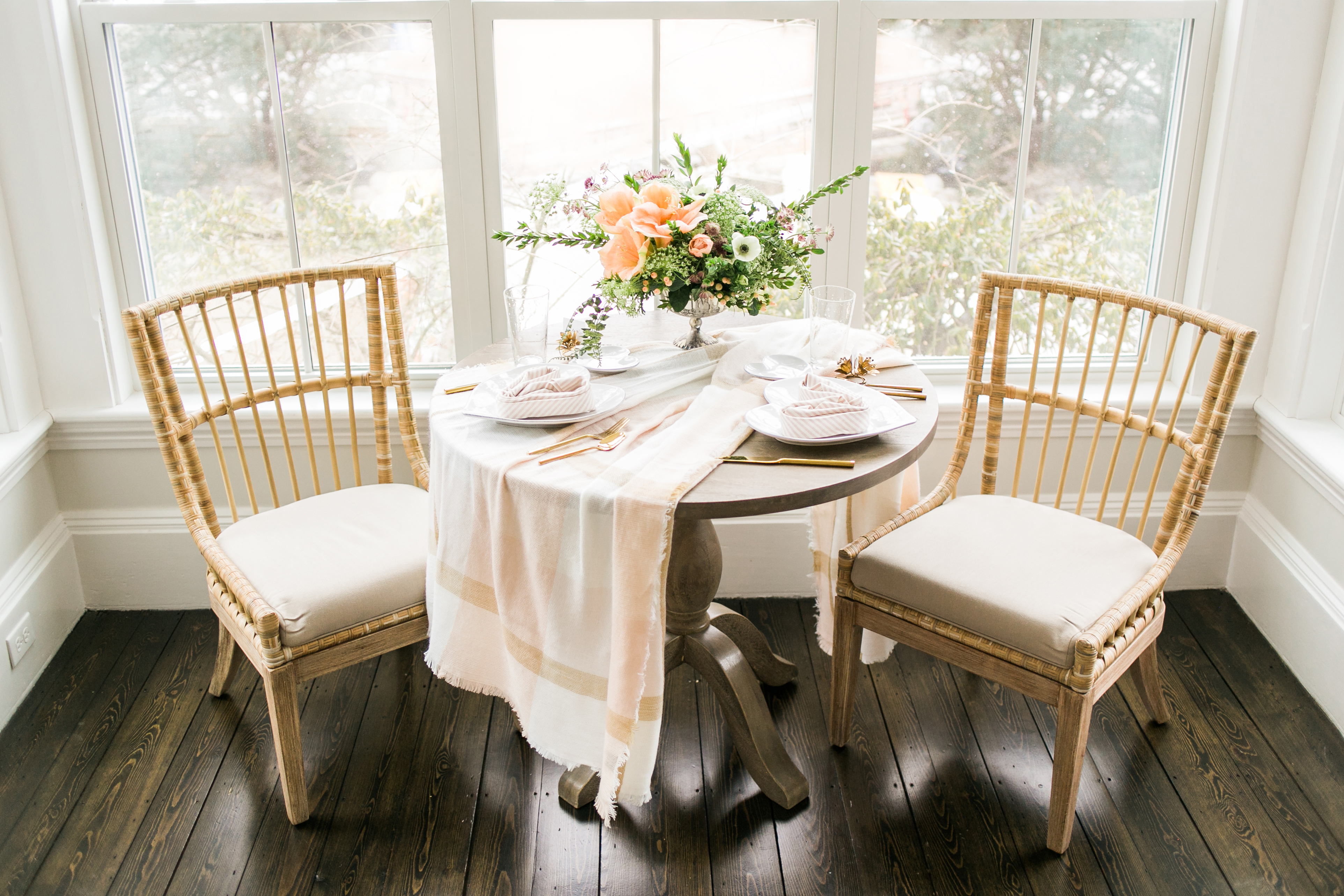 Last year I bought these beautiful heart plates from The White Company. They are heavy stoneware from Portugal and have a lovely, handmade feel to them. They are investment pieces and perfect for a special occasion or Valentine's day tablescape. And let's be real, you and I both know we ordered takeout after my sweet friend Ruthie took the pretty pictures. Something about eating takeout on pretty plates makes it that much more delicious.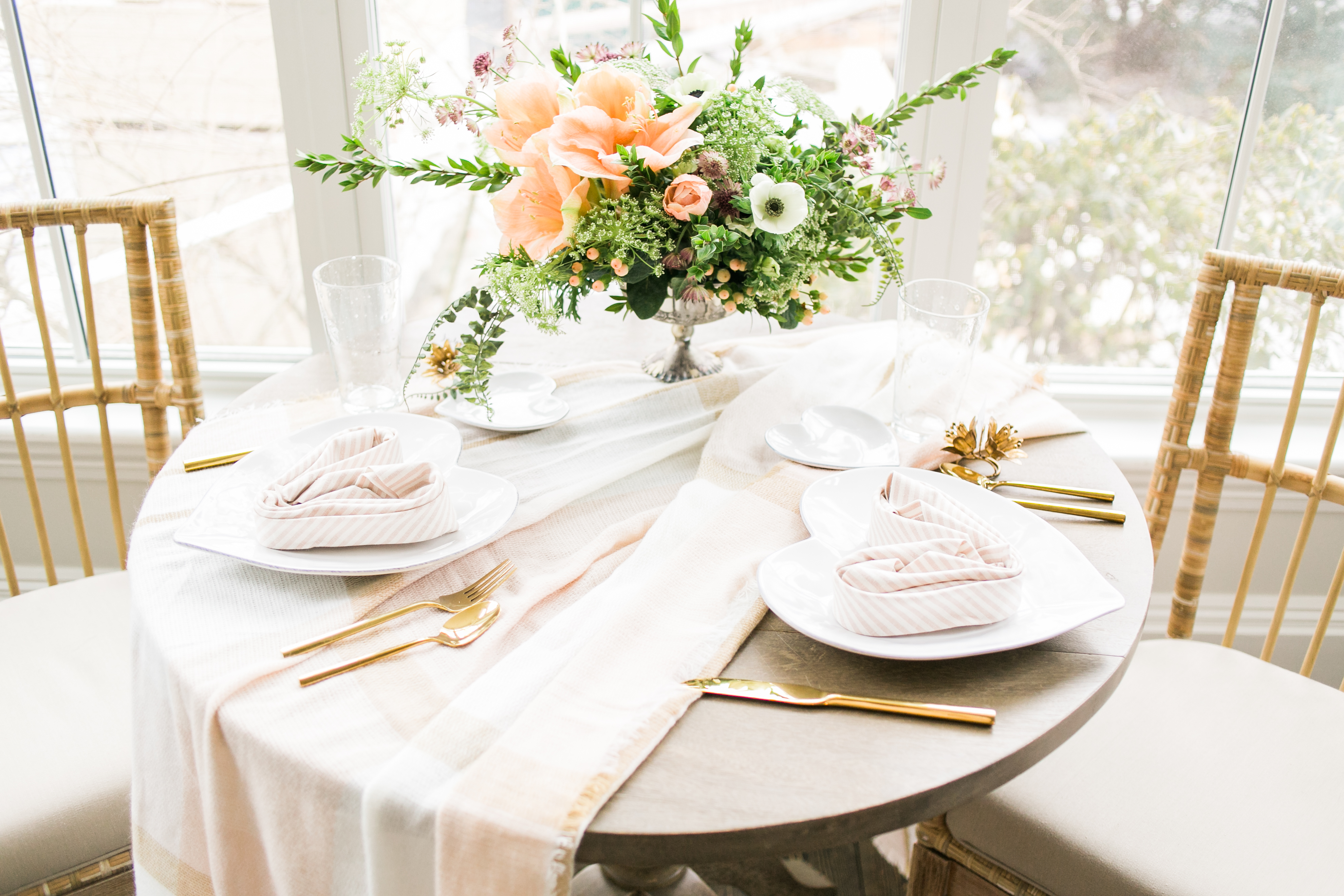 HEART NAPKIN FOLD HOW-TO
Fold napkin edge to opposite edge to make a triangle
Accordion pleat napkin until you are left with just a strip of napkin
Fold two ends in toward each other to meet forming a heart shape
Tie a rubber band about two to three inches up from the very bottom of the heart. This helps give it a pointy bottom like a heart and keep its shape overnight. Once I took the rubber band off in the morning, the heart shape stayed nicely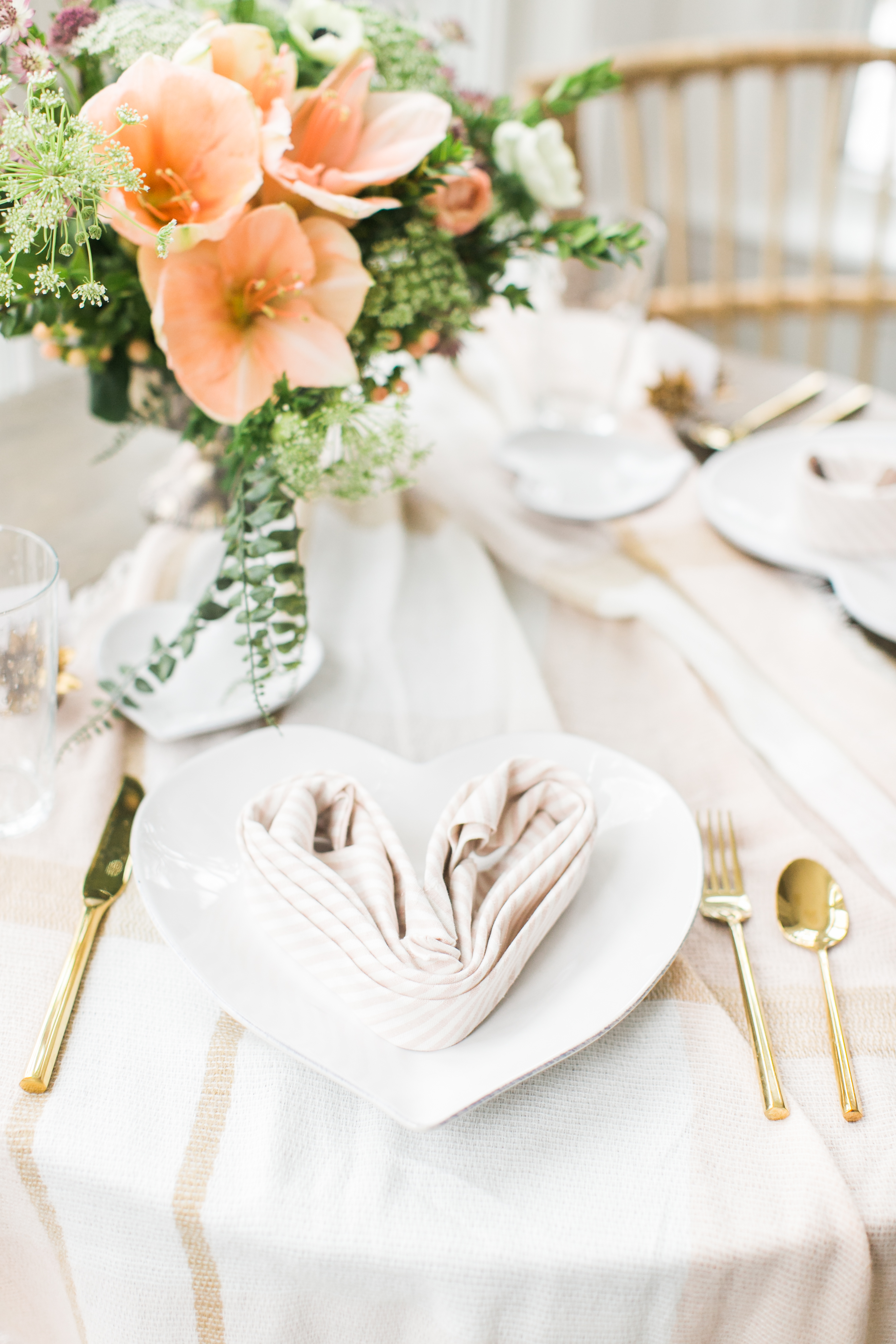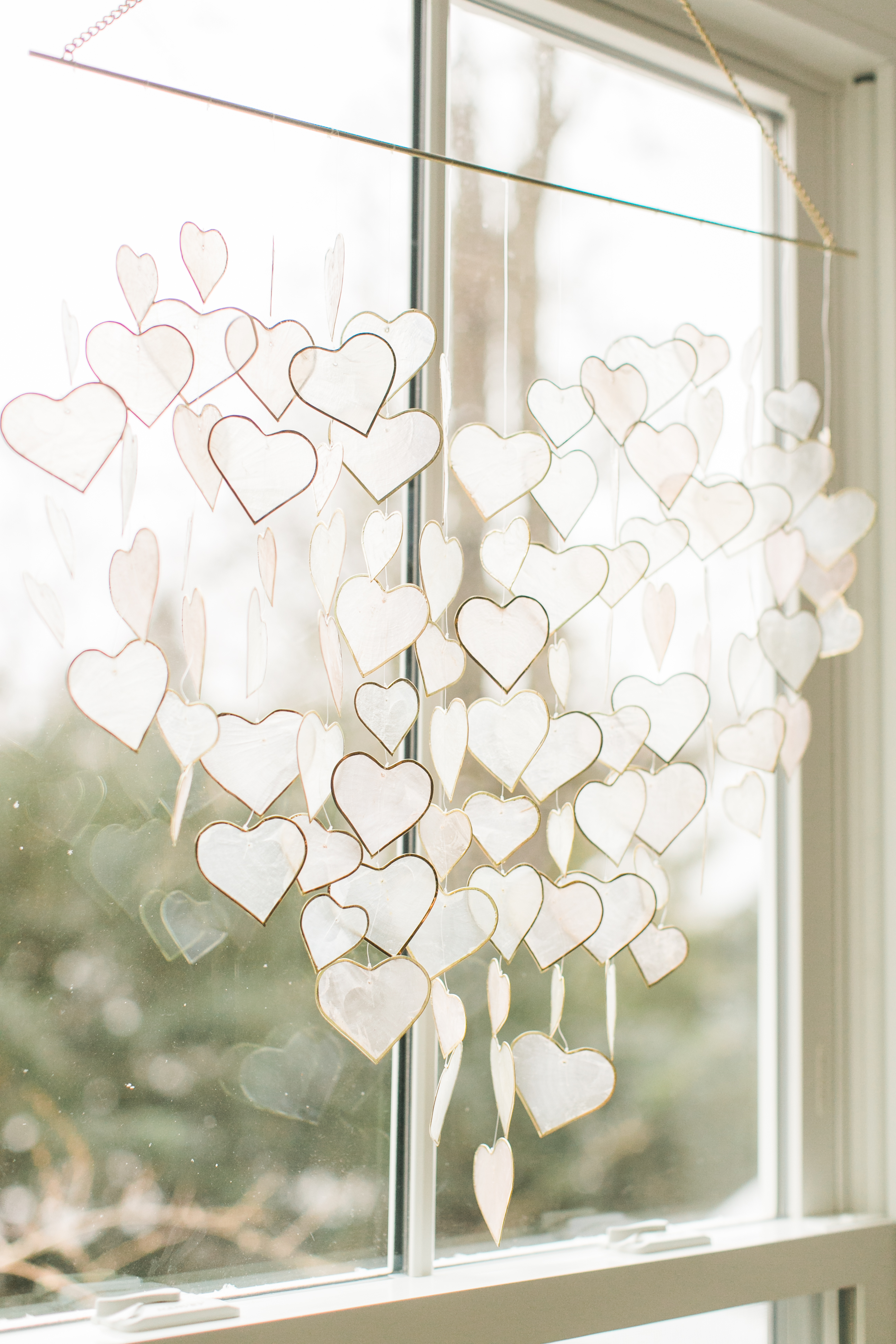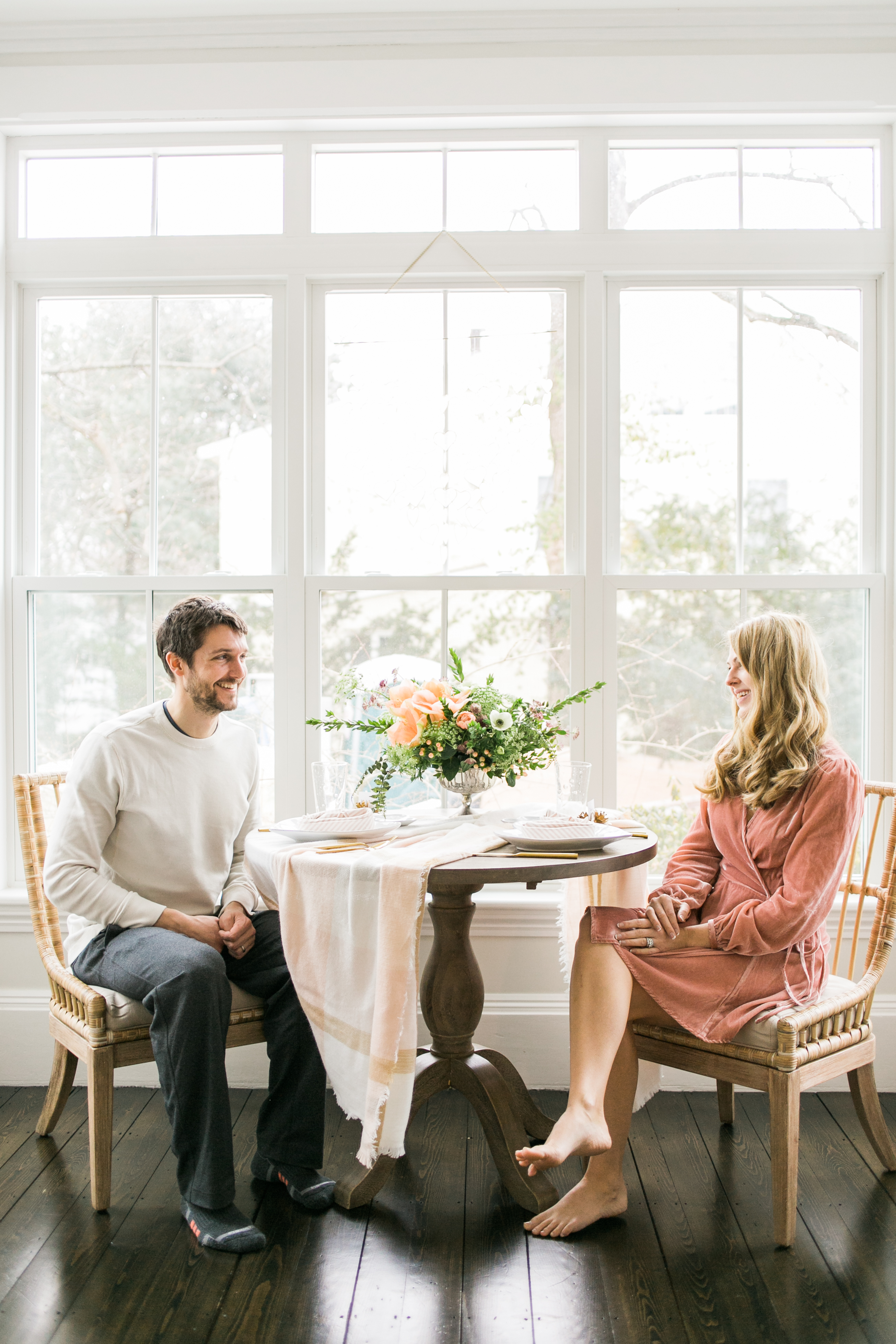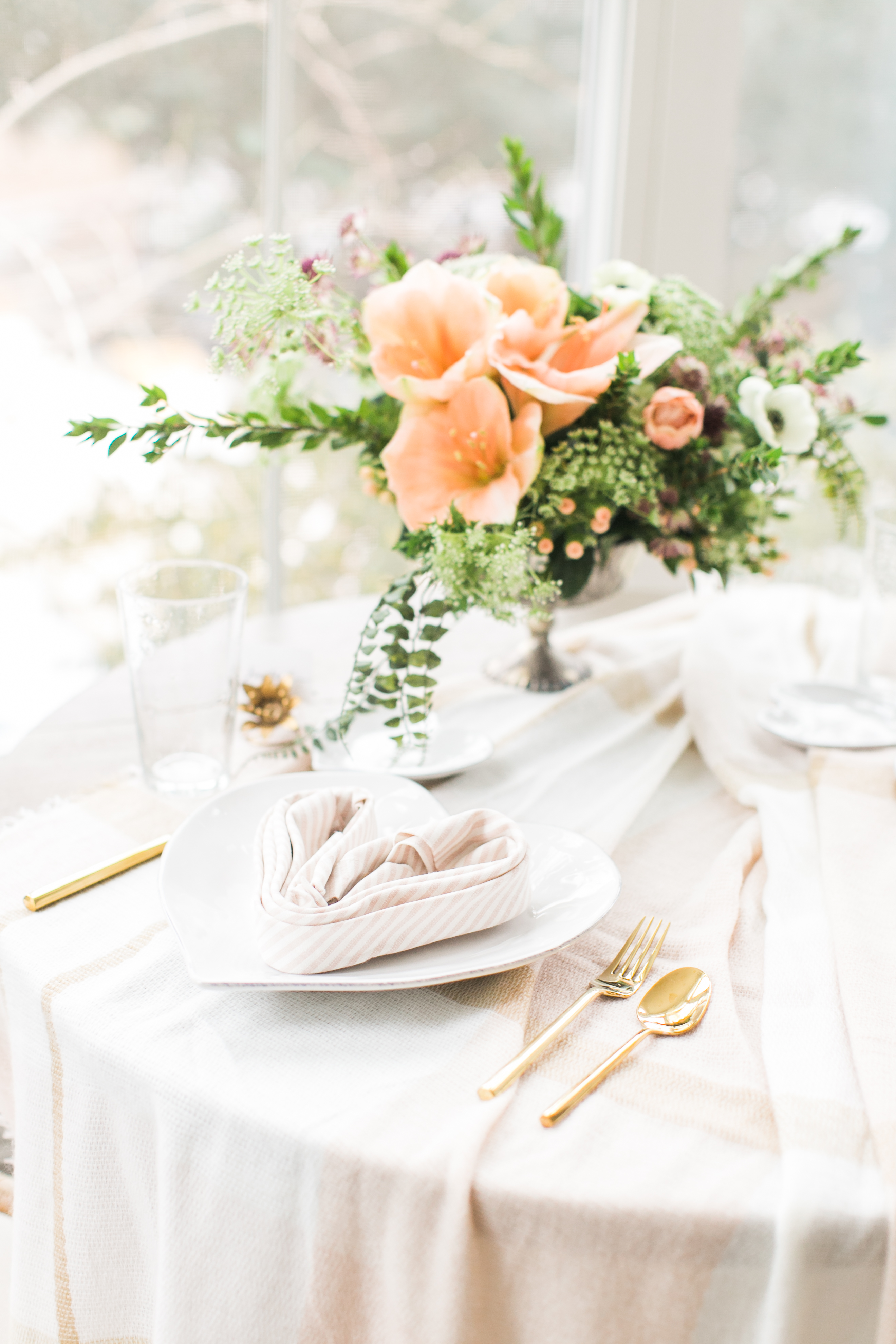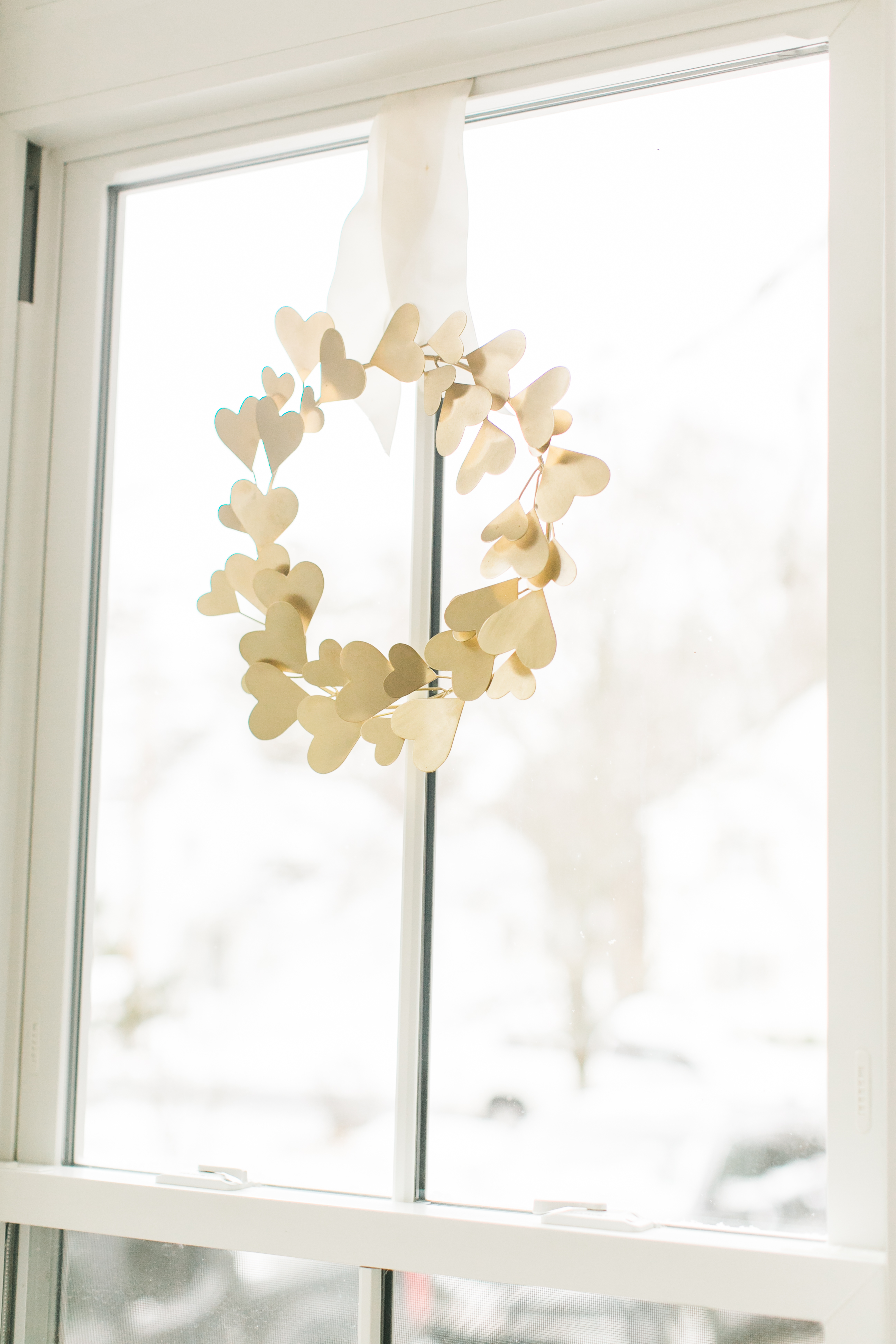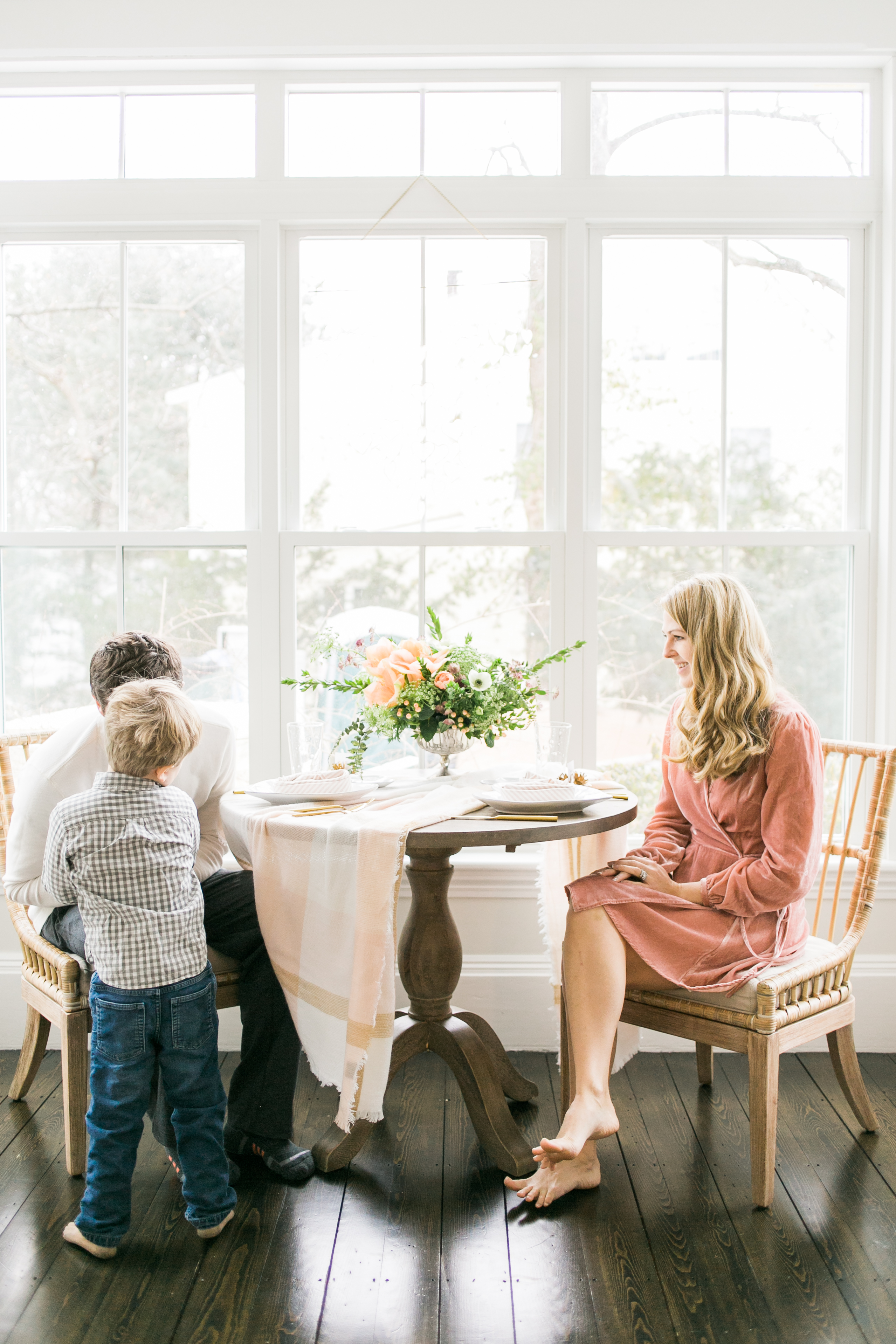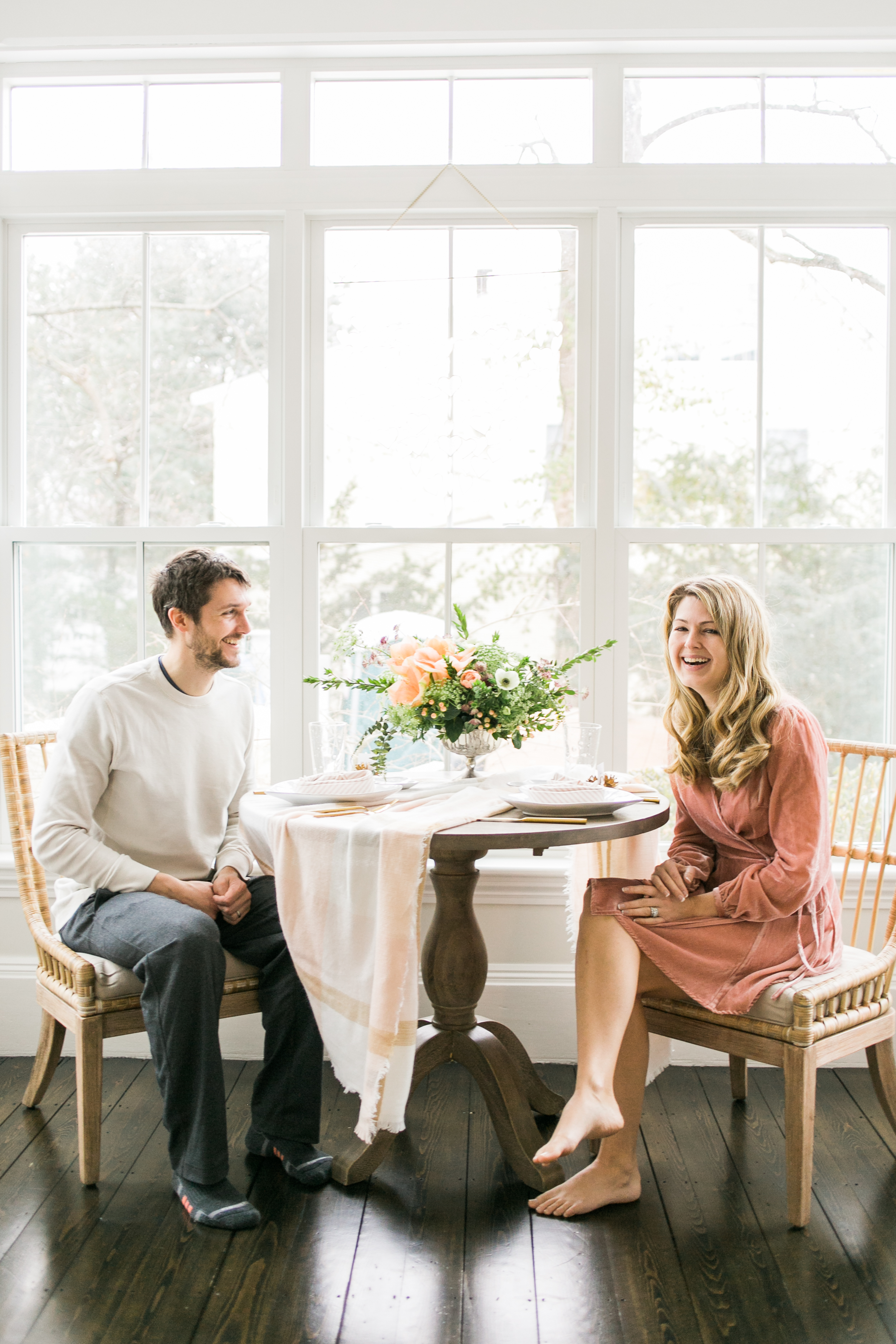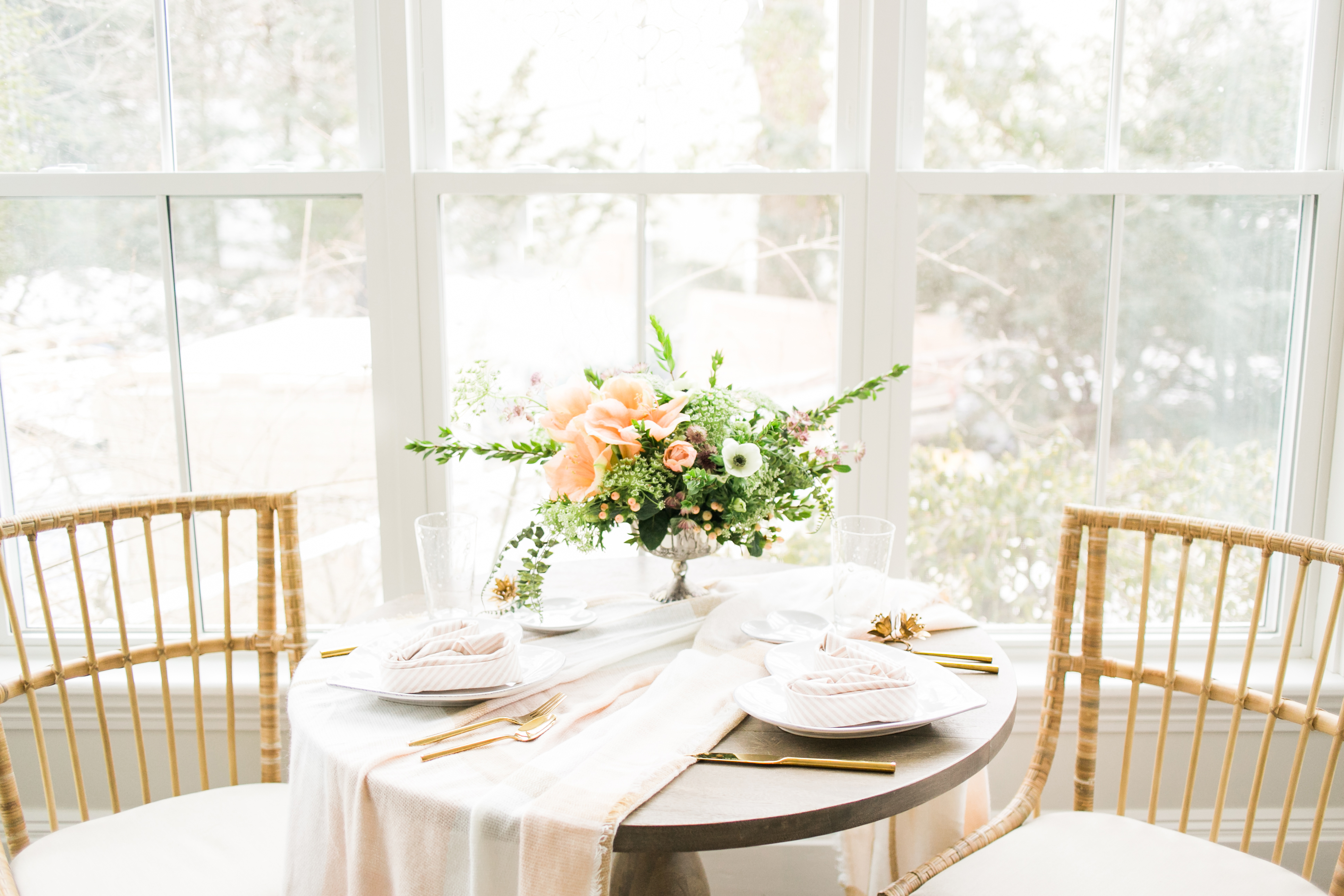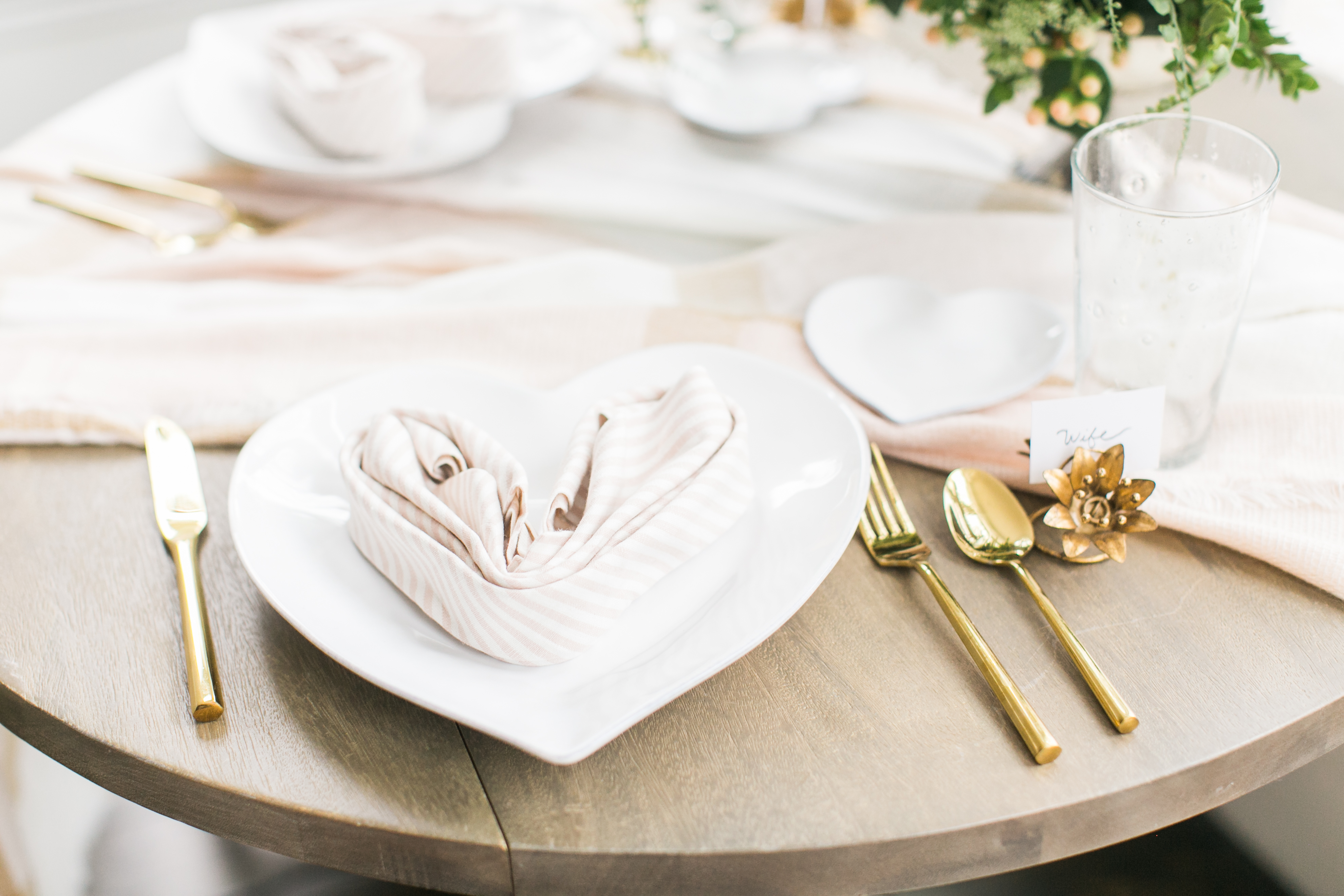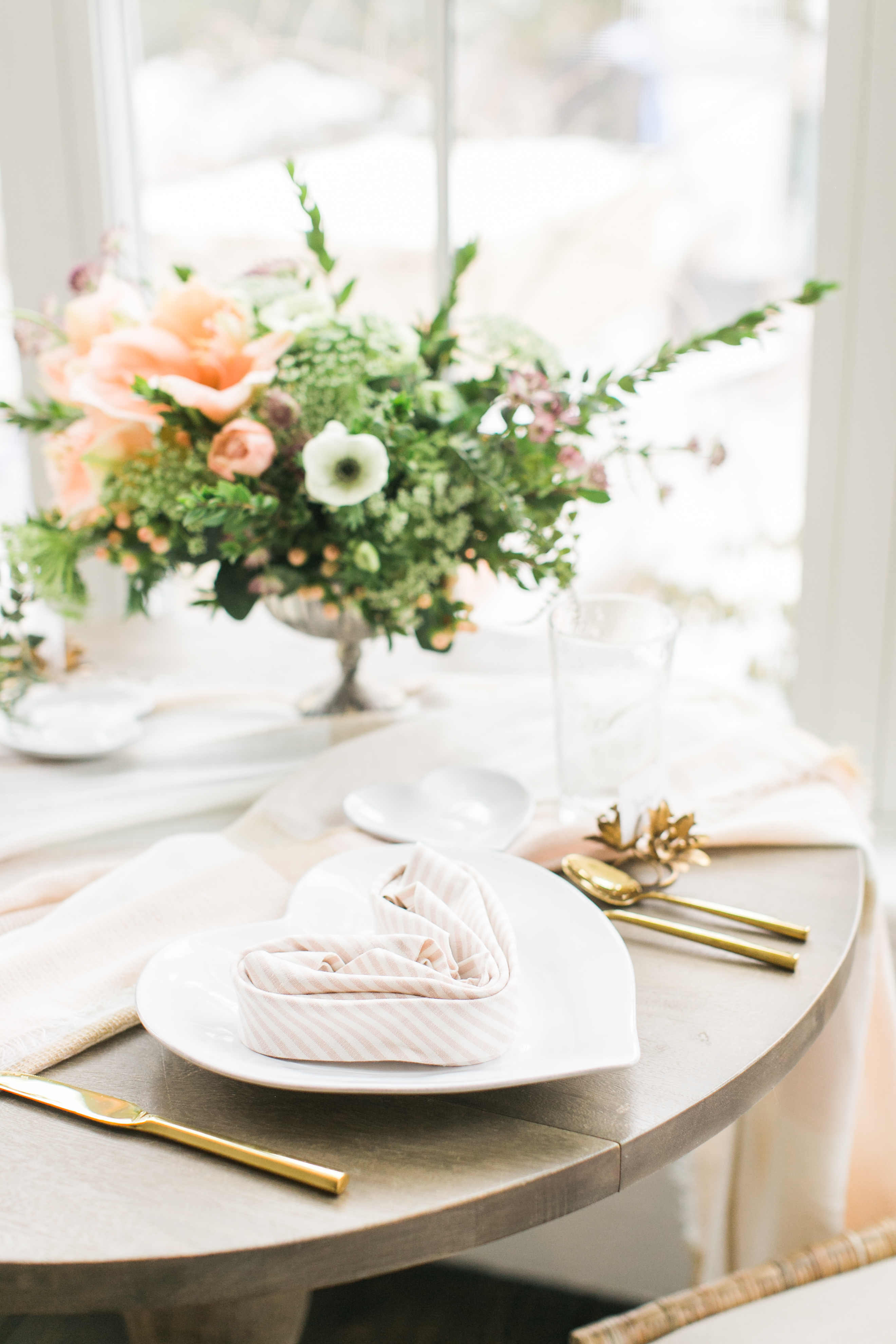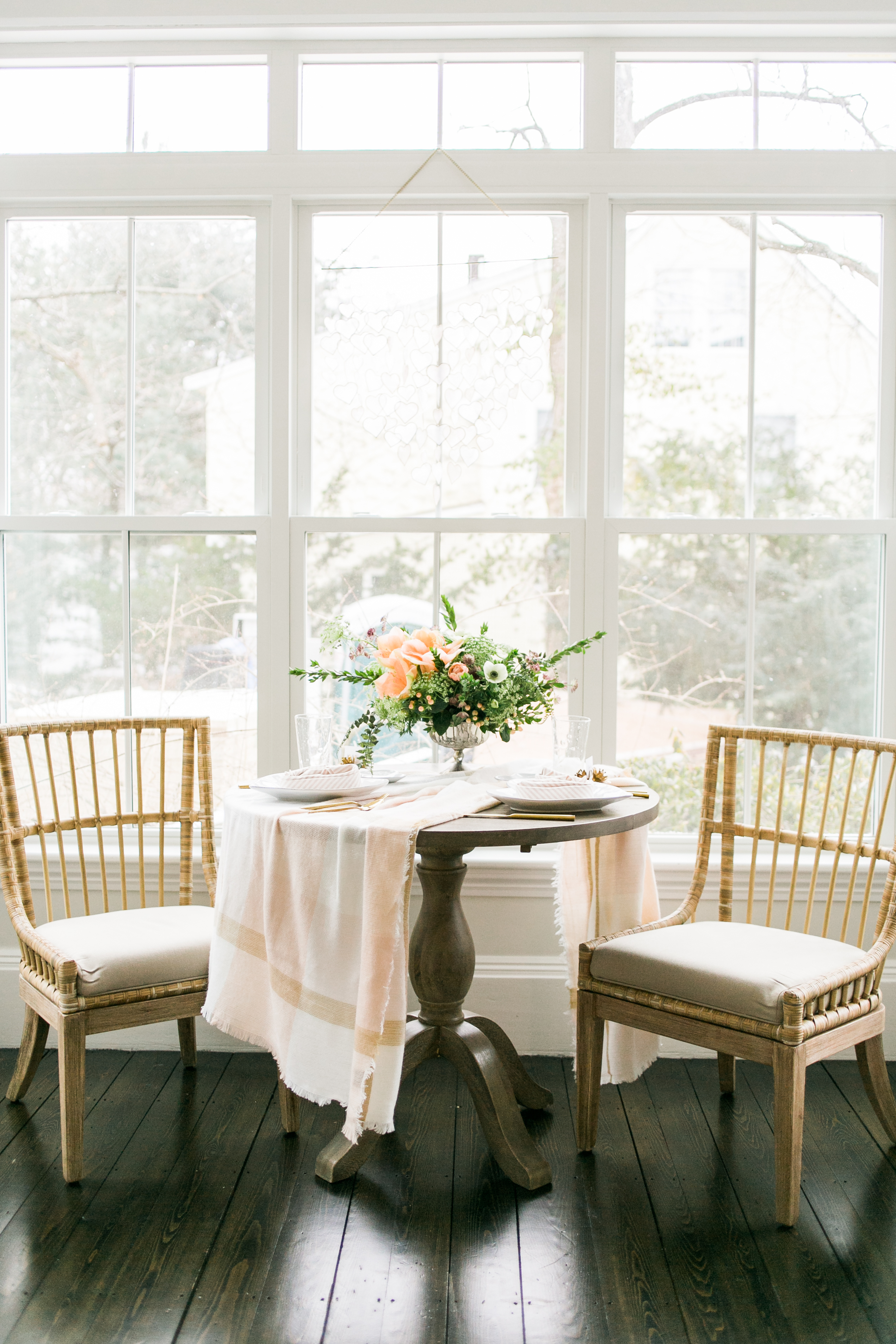 These beautiful pictures were taken by my talented friend, Ruth Eileen Photography. She does a lovely job every single time and I can not recommend her enough. If you're in the New England area she is your gal, from home tours to weddings and everything in between.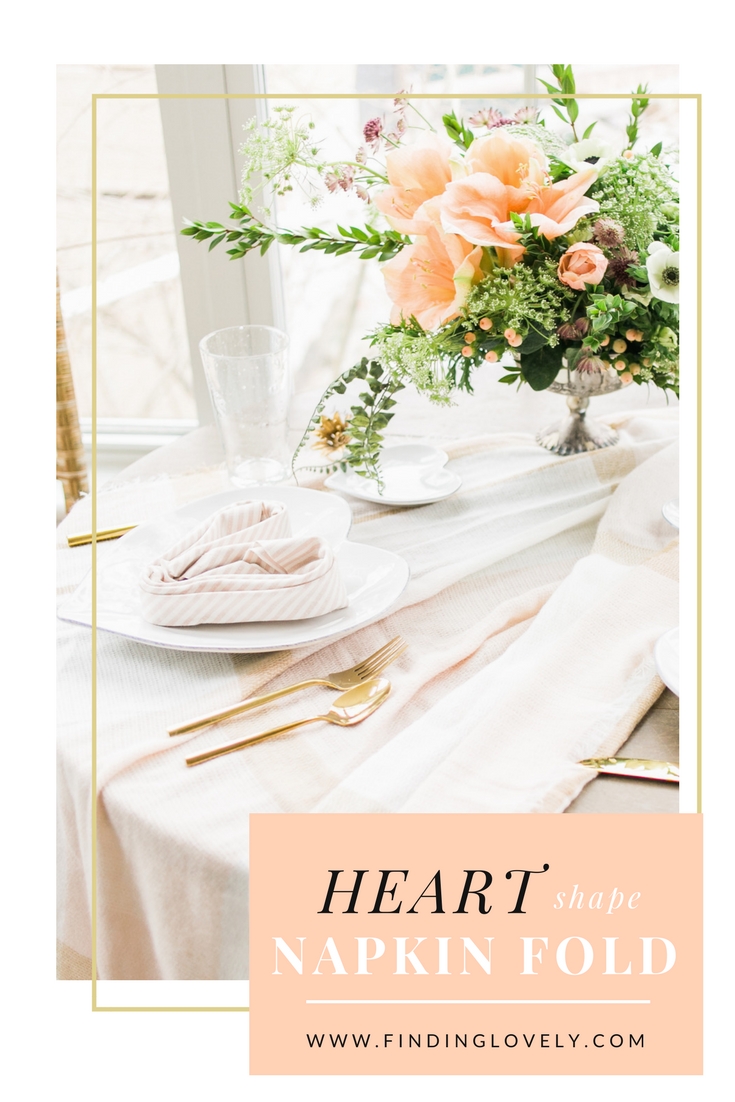 Disclosure: This post contain affiliate links with Reward Style, which means I may receive a commission if you click a link and purchase something that I have recommended. Clearly these are all products I use, already have or would put in my home and I am happy to inspire you. Clicking any links on Finding Lovely will not cost you any extra money but it does help me keep this site up and running smoothly with limited ads!