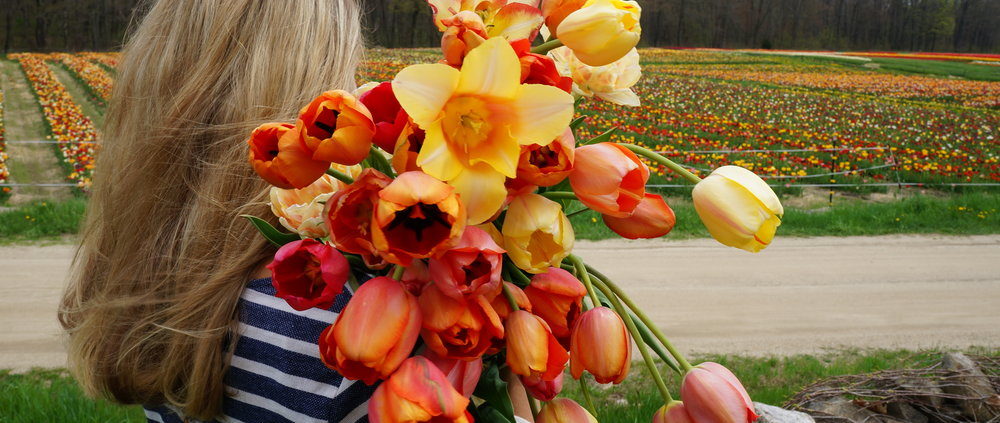 Spring in New England is often a finicky thing. Rainy, cold, snowy or down right beautiful…it changes every day. But there is a refreshing newness that is literally all around and you can't help but be enamored. The thing about this place, you can't miss spring. It literally engulfs you in its sheer impact–the trees, the flowers…for some, the allergies. 🙂 But it is my favorite season because it feels like a Friday…there is just SO much goodness ahead–NO SNOW for awhile, Lord willing.
Since moving to New England almost 9 years ago (I can't believe it's been that long) we have made it a goal every year to experience all this place has to offer. At first because we were just certain we'd be here for only a year or two at most. Well…almost 9 years later our New England adventures are going strong. And this day trip is no exception.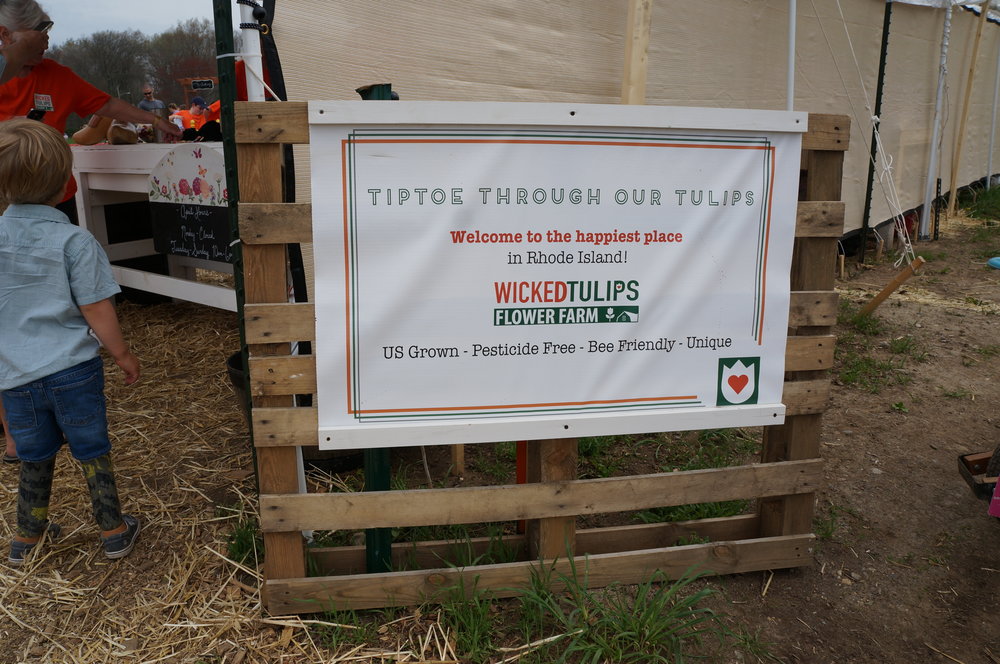 At some point last year I signed up to receive emails from Wicked Tulips Farm in Johnson, RI so I could stalk them.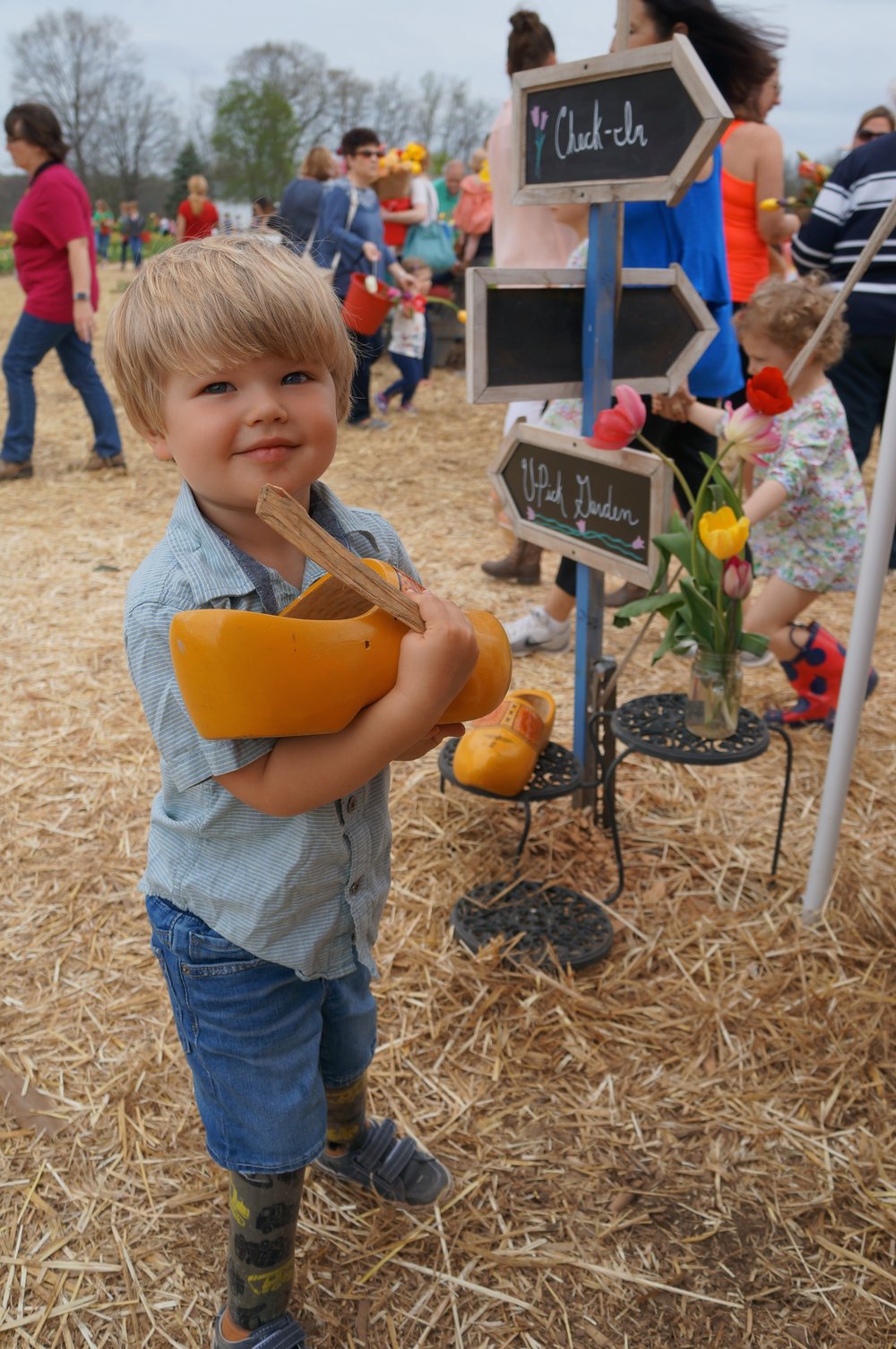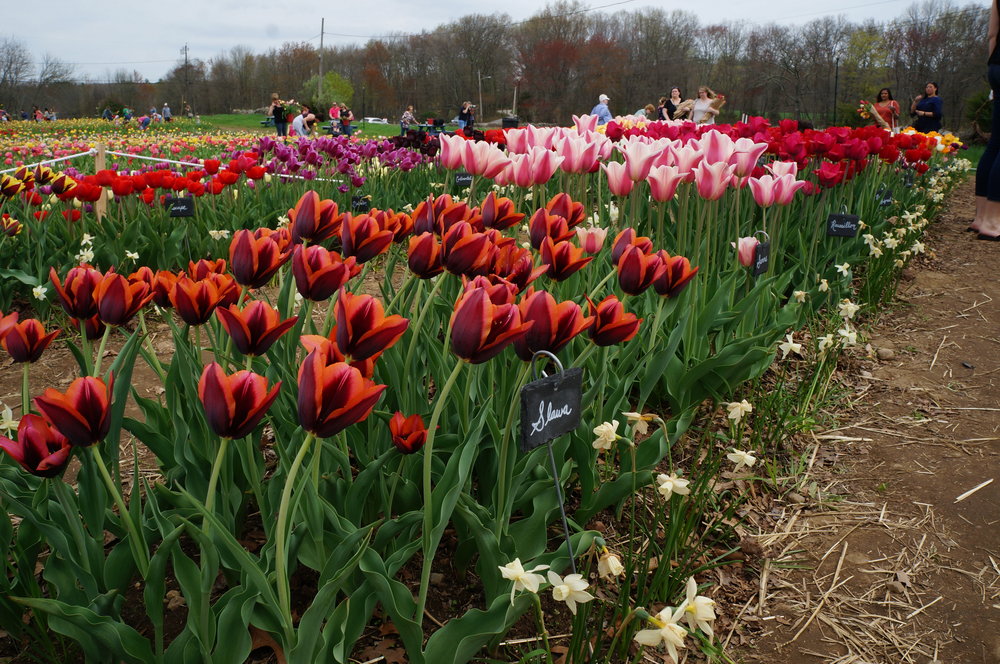 I had missed their brief 'pick your own flower' season at their farm and wanted to be sure I wouldn't miss it this year. But weekend tickets sell out fast friends and I almost missed my chance. I needed my hubby to reign in the toddlers so I could have two hands to pick as many tulips as I could carry. I was also afraid it would be picked over so I wanted to go earlier in the season. We soon found out that there is a huge field that isn't even open yet but will be opened next week. Right now it looks like I am back in Holland and it's just lovely. And although "sold out" it was the perfect amount of busy…not Disneyland busy.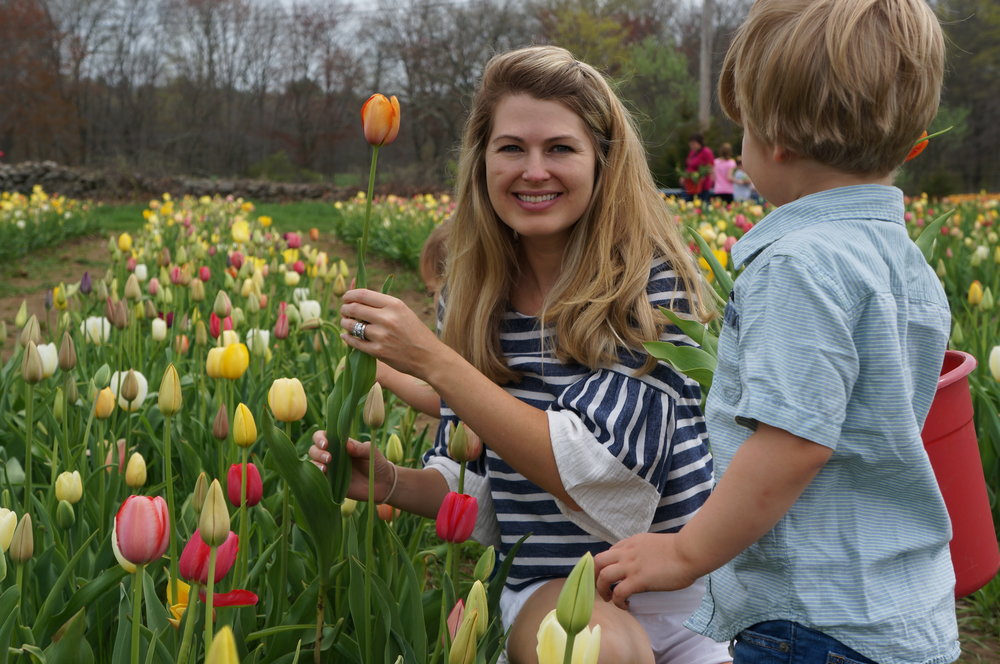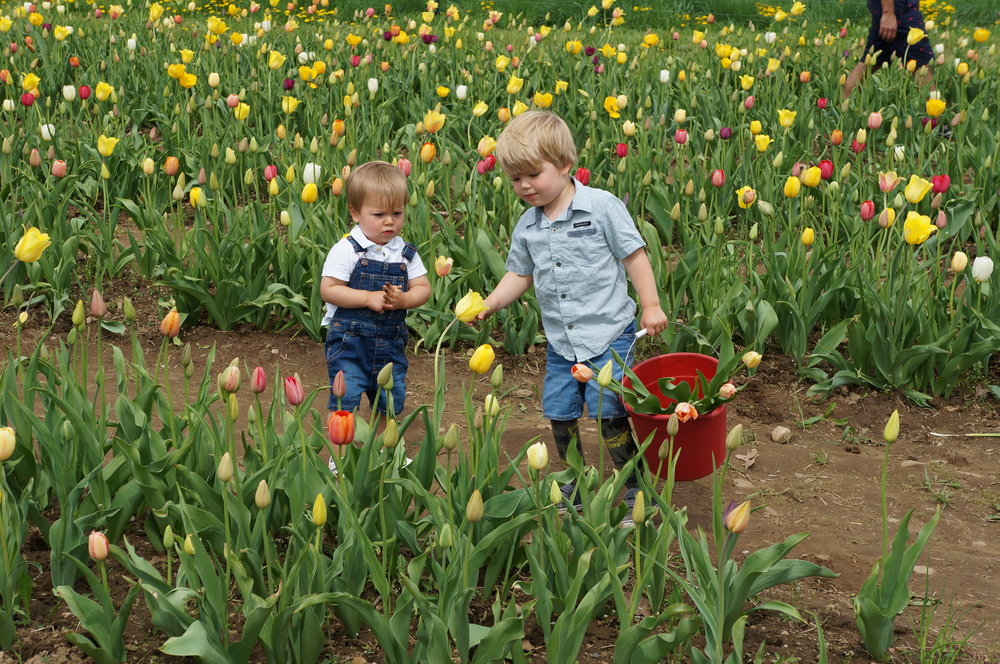 Because the weekend tickets were sold out, my hubby and I bought season passes (the boys were free). "Hi, I'm Jackie and I have a slight tulip obsession." In all fairness, it is my favorite flower and when given the opportunity, I will always chose to dance my way through a tulip field in complete bliss and if given a bucket and free reign, I'm going to come home with an armful. My husband was warned. Season pass to the tulip field, check–see you next week.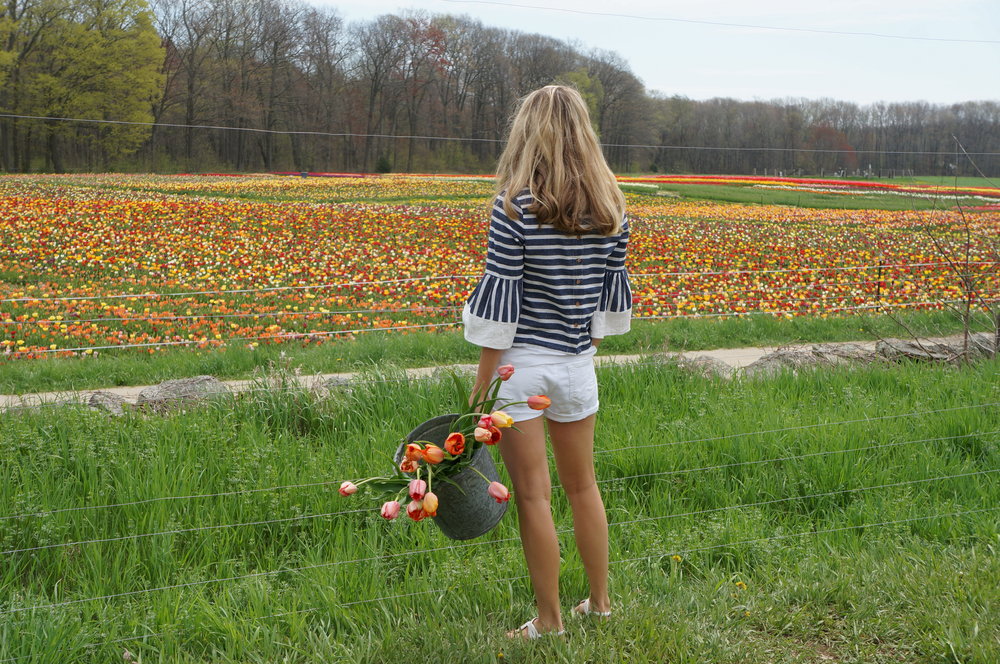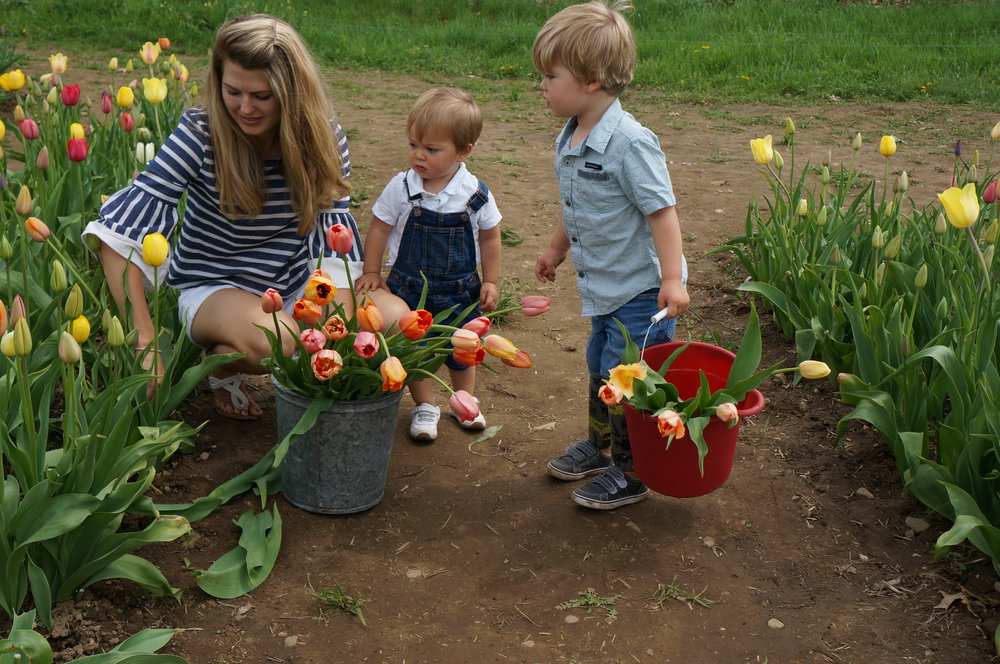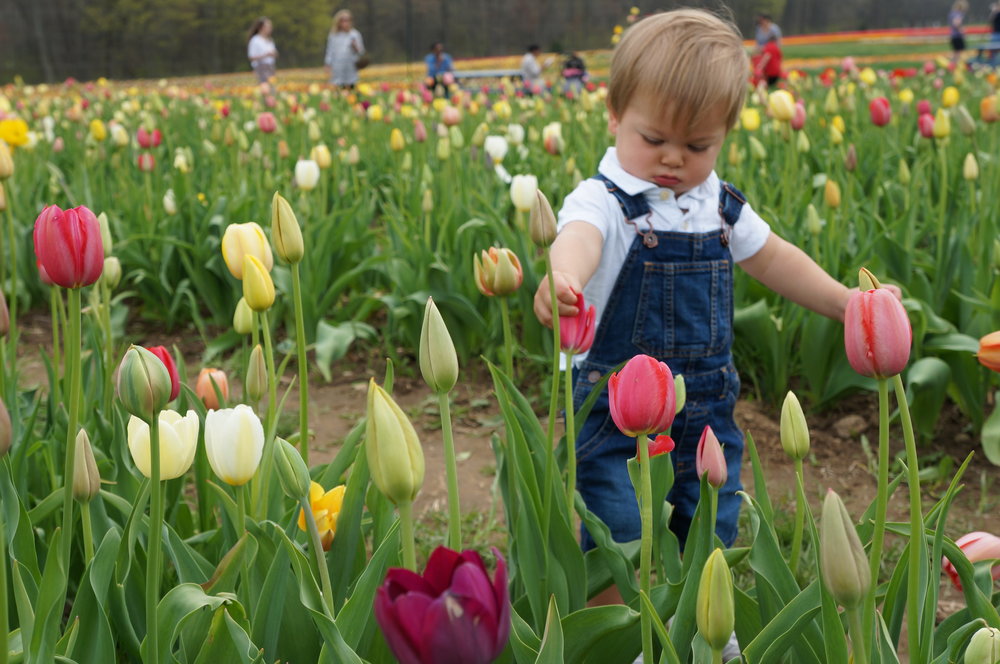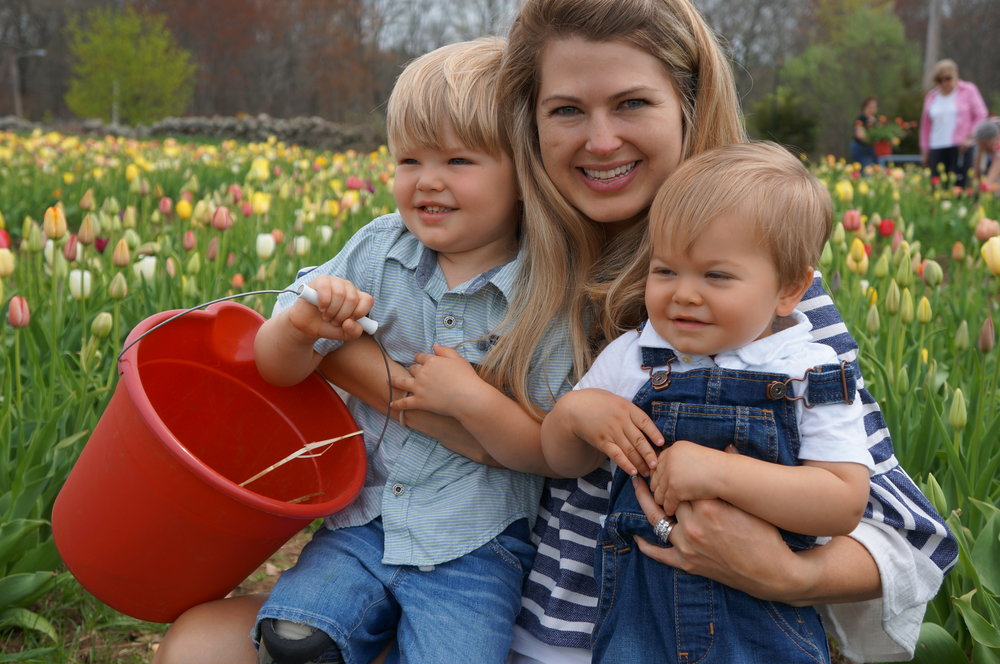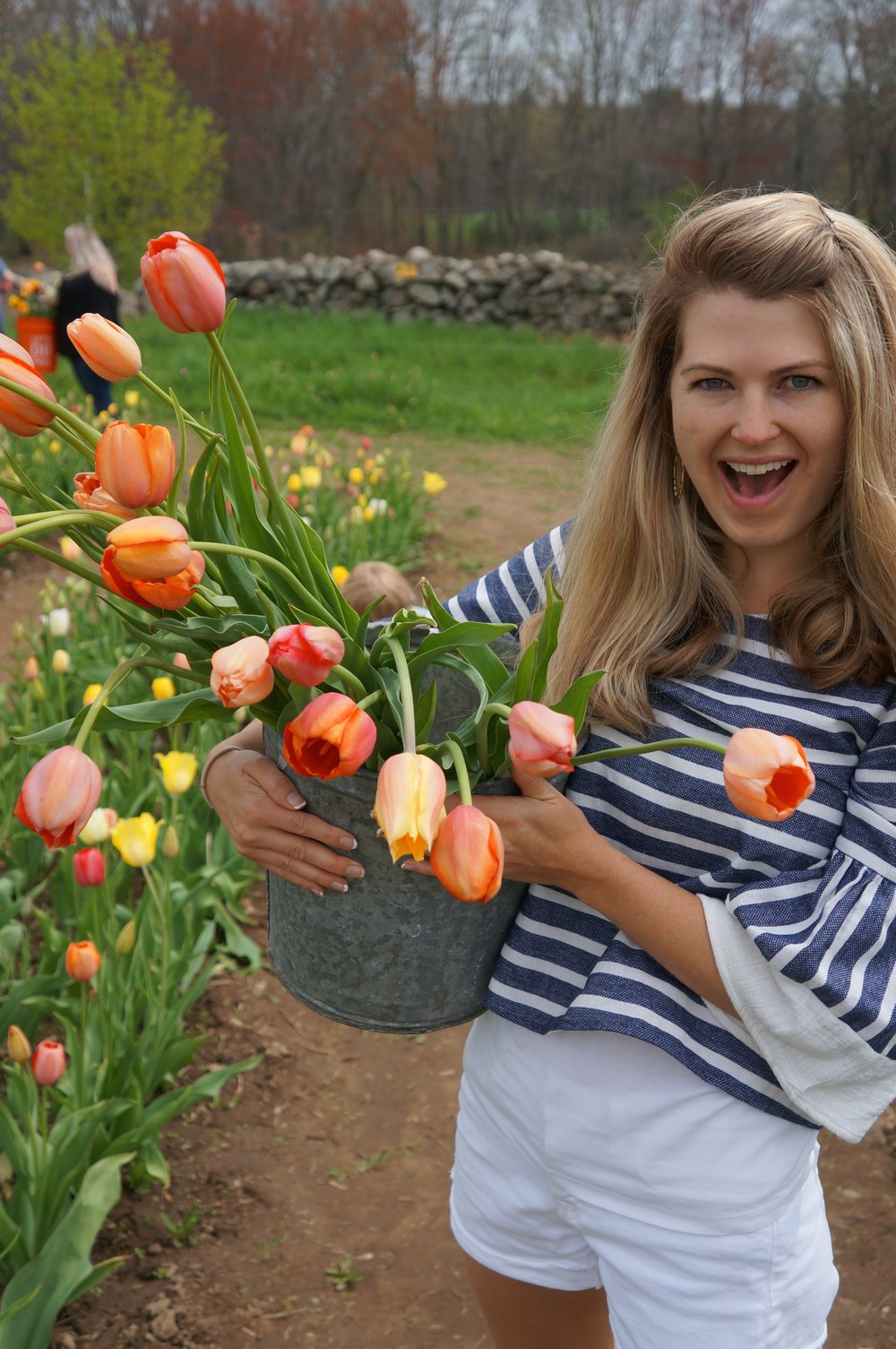 Wicked Tulips Farm is in Johnson, RI. Go to their website and pay close attention to their instructions. You need to purchase tickets in advance for the weekends and it is always a good idea for weekday trips as well. From Boston it's a quick drive, google maps had it at 52 minutes from our home to their door. We factored in traffic but were shocked to find absolutely none. It was a breeze getting to the farm, parking was easy, quick and close (perfect for toddlers!). We left our house at 10 am, were there by 11 am, parked and in the field. We needed to go first thing to avoid that dreaded "toddlers falling asleep in the car and ruining their nap" problem and I'm happy to say it was a complete success. If you're in the New England area, it's definitely worth a day trip.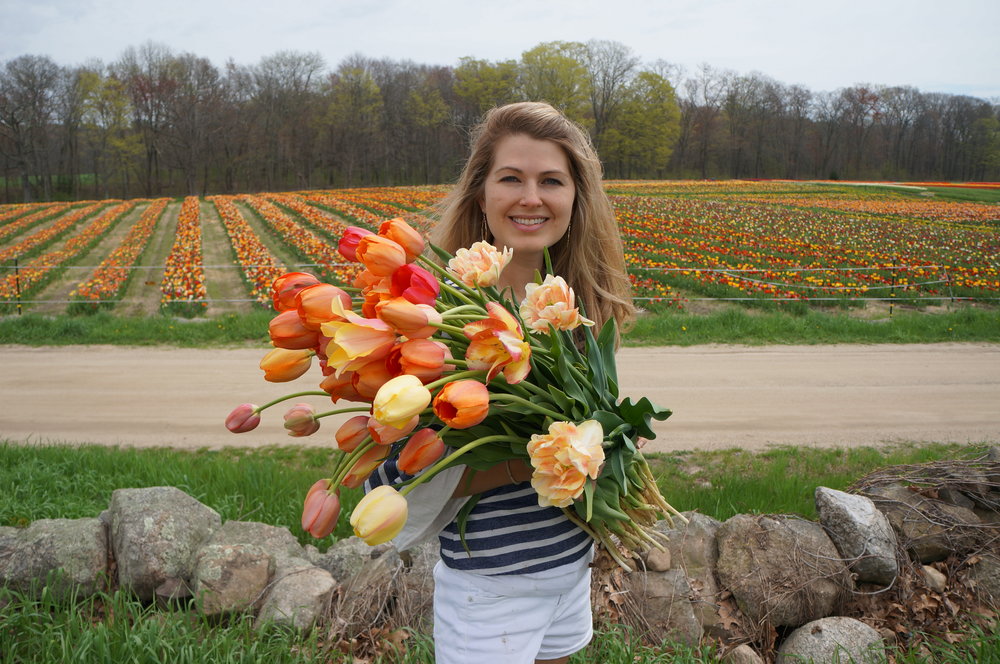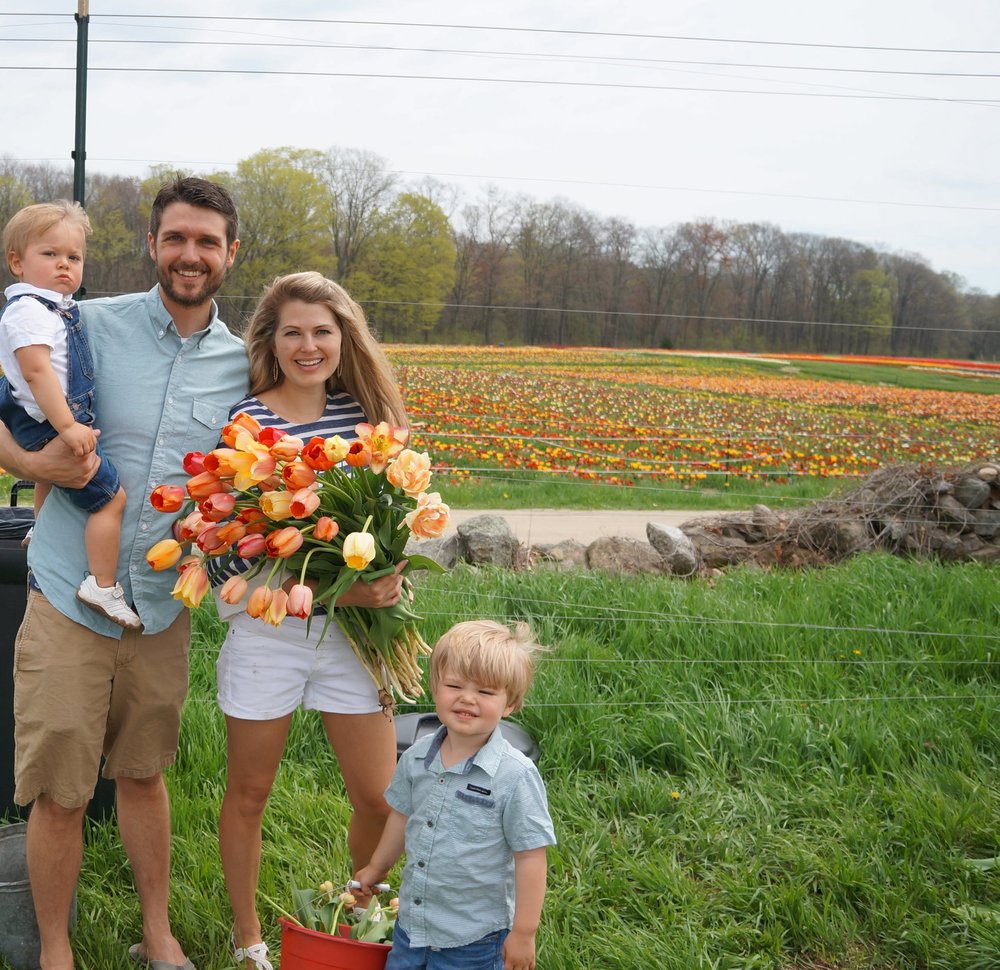 All in, the season pass tickets were $20 each. The kiddos are free still. The tulips are $1 per stem. I paid no attention to the number I was picking, I just wanted an armful. When all was said and done there were 51 in my arms. We paid for $54 because, well you know, try as you might to keep the wild beasts, aka, toddlers at bay, they plucked the flower heads off 3. Oh boys. Honesty is always the best policy and we respect all the staff's hard work to make this a beautiful experience. If you are going just for the day the tickets are $5-7 each so it could be a much cheaper trip. Worth every penny in my book, for the pictures, the memories and the fresh, organic tulips in every nook and corner of my house.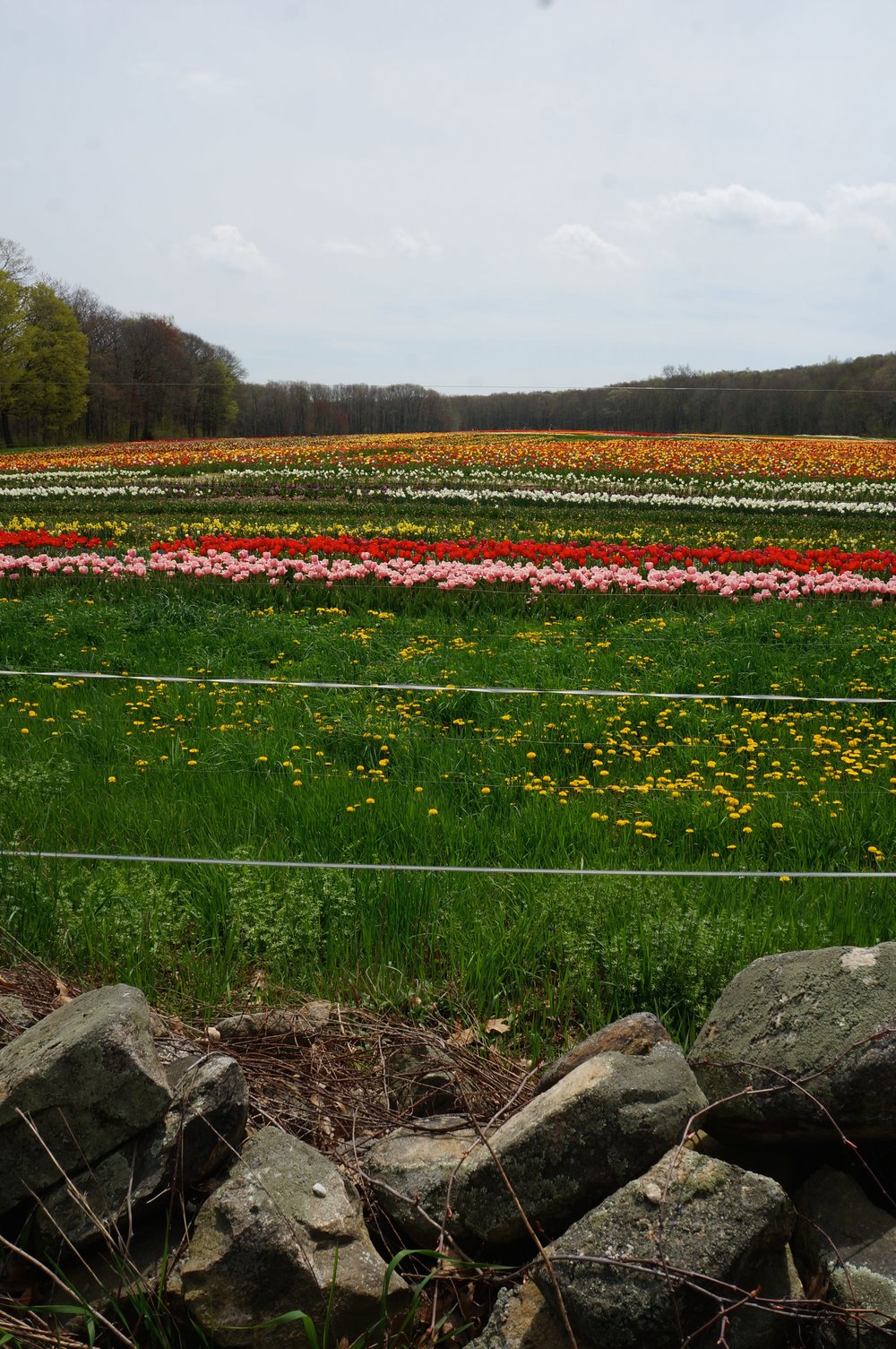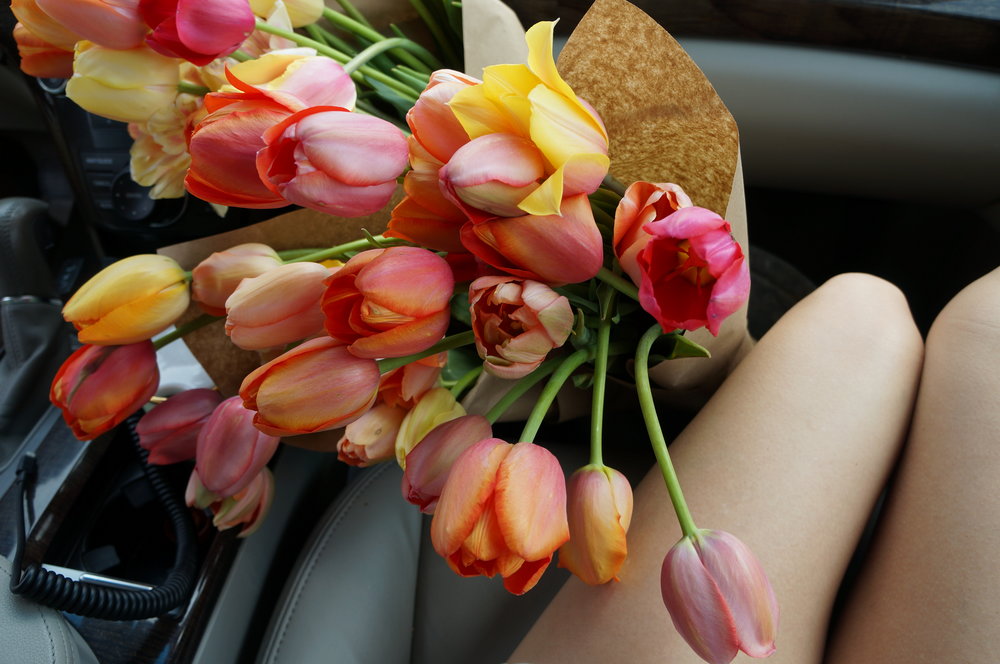 Shop This Post

http://www.findinglovely.com/wp-content/uploads/2017/05/static1.squarespace.jpg
664
1000
Finding Lovely
/wp-content/uploads/2017/04/finding-lovely-logo.png
Finding Lovely
2017-05-17 21:17:15
2017-06-29 21:17:51
Buckets of Flowers at Wicked Tulips