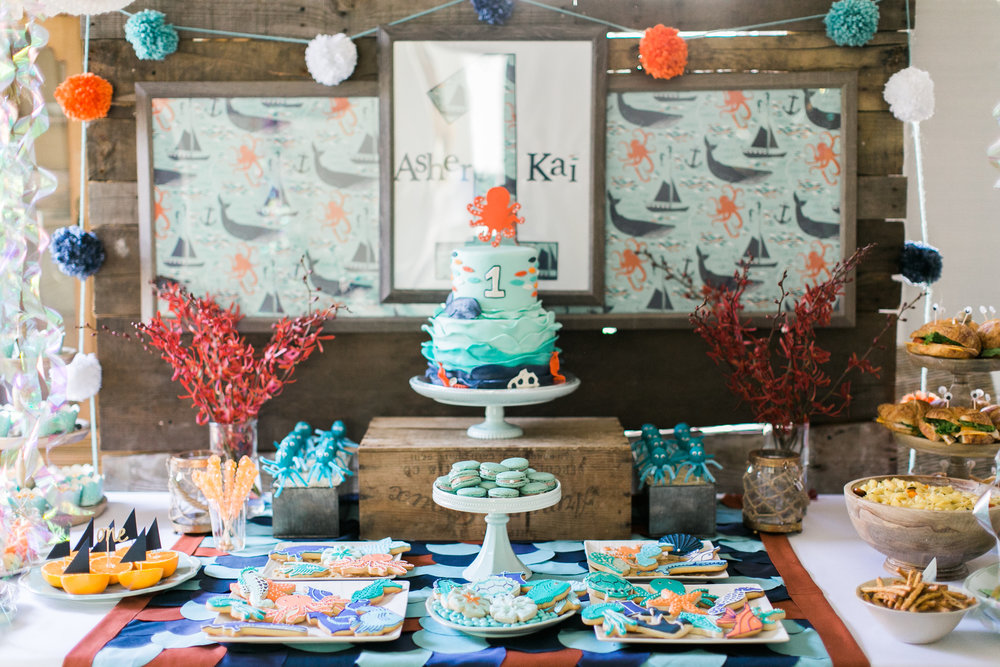 Sweet Kai. One of my purposeful resolutions this year was to stop calling him difficult. Maybe "spirted". I resort to that description when talking with people who don't know him. But in reality he's intentional, deep and an old soul that was never cut out to be a baby. He knows what he wants when he wants it and it really drives him nuts when that isn't perfectly clear to the adults in charge, aka mom and dad.
His first birthday party was inspired by this wrapping paper I had found while I was pregnant with him. A beautiful under the sea print with an almost vintage-y feel to it. Aqua, burnt orange, navy. A fun combo of vivid colors that matched our little spit-fire's personality. Kai's name means "ocean" so it seems fitting.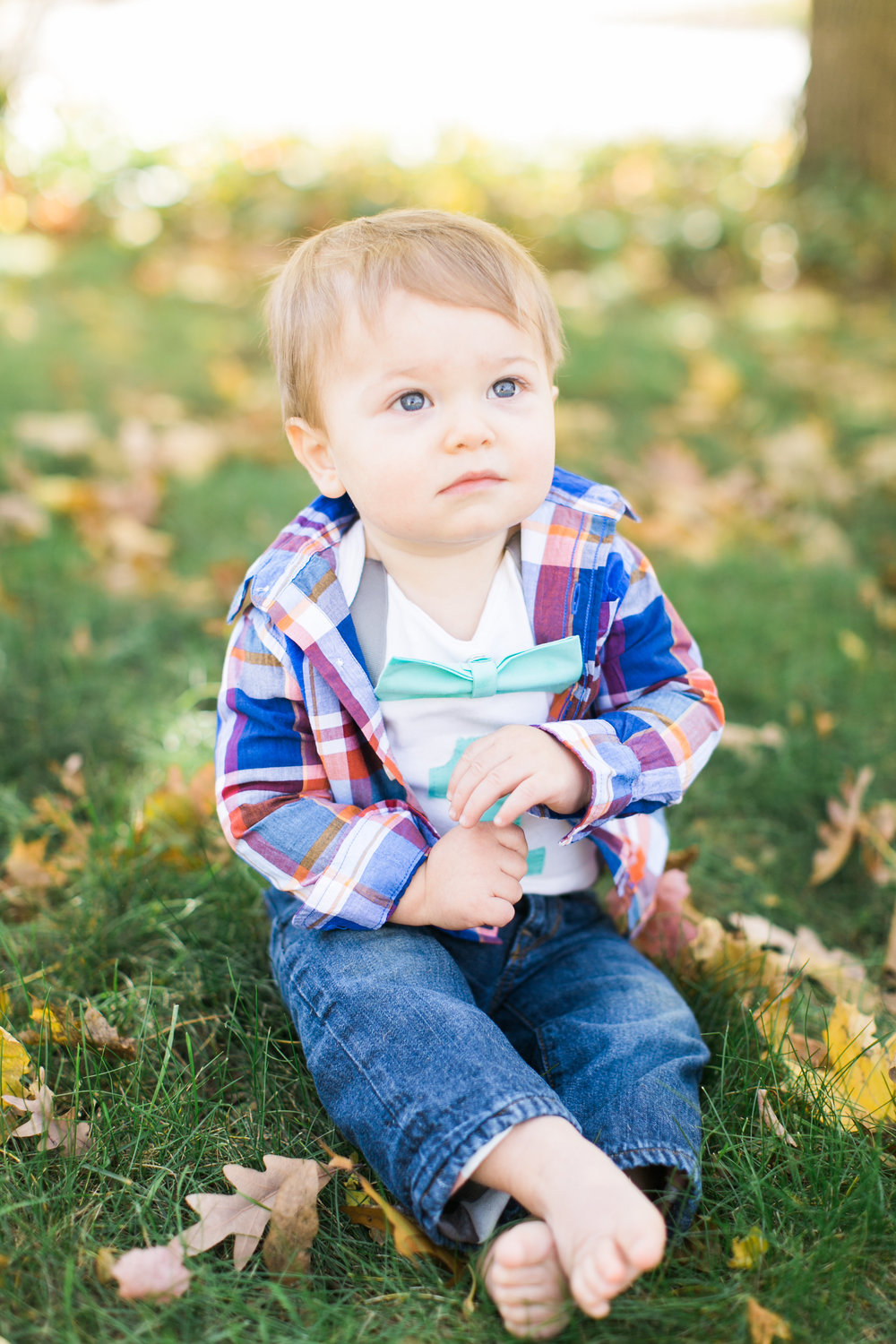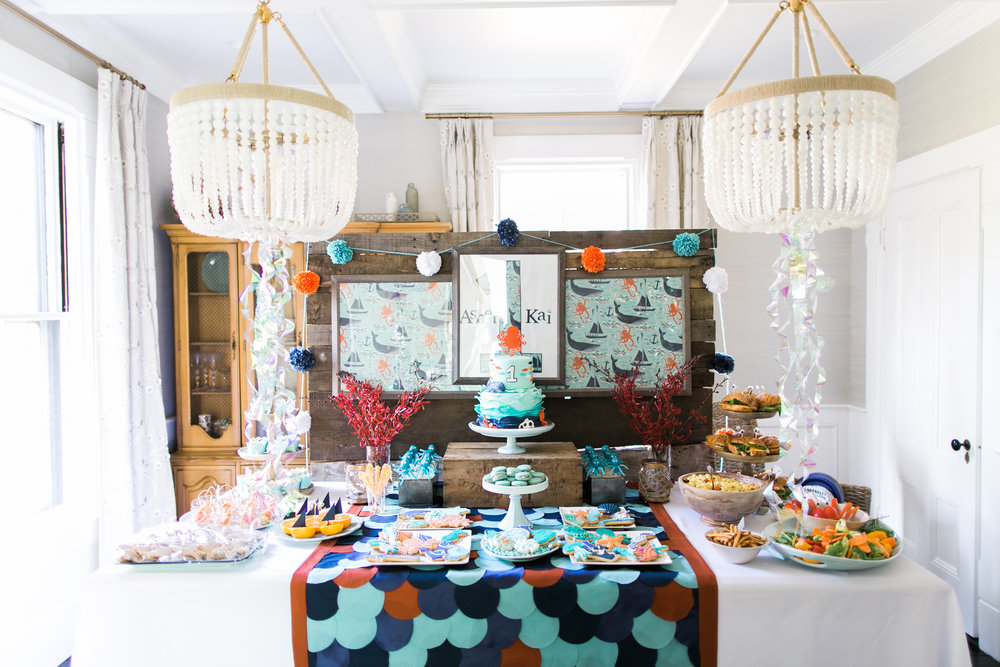 Kai's sweet under the sea party was shared on Kara's Party Ideas which was SUCH an honor, you can see it here. I've been eagerly waiting to share it here with all of you. Lots of fun DIYs but my hubby does say that if I ever ask him to tie a nautical knot on a package again he's running fast in the other direction. We had the blessing to have the very talented Ruth Eileen Photography take pictures of his day.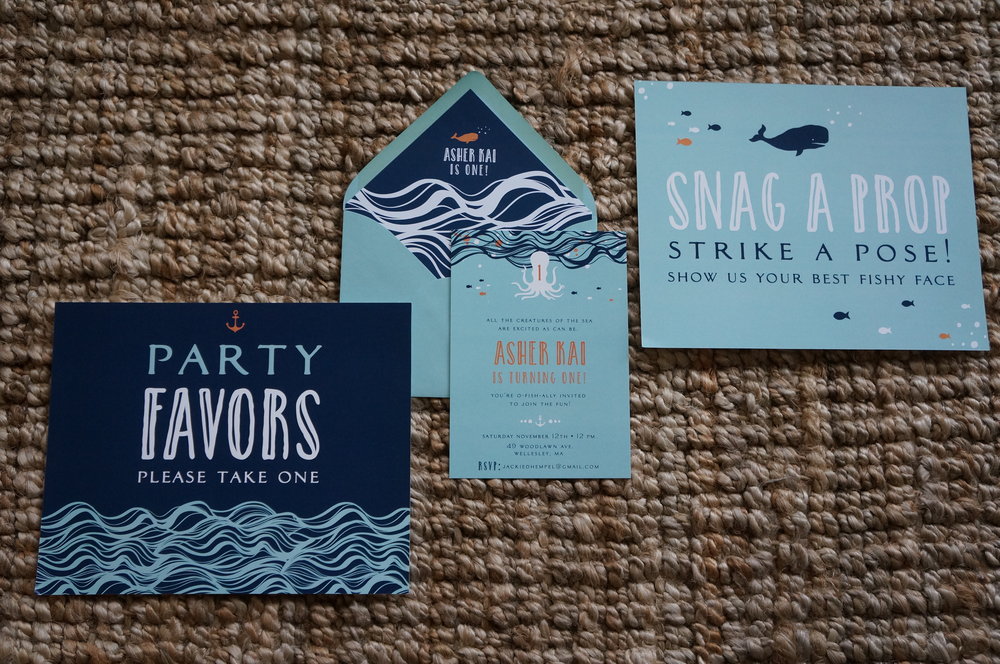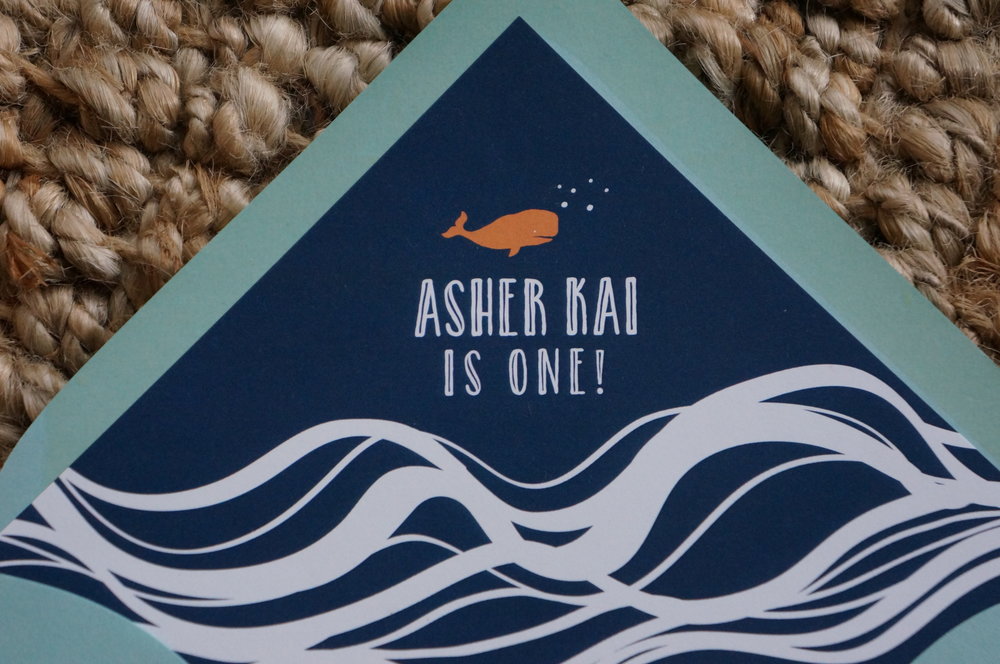 The party invites and signs were made by Posh Paperie. If you ever need an invitation for anything, they should be your first stop and they have an Etsy shop. Easy Peasy.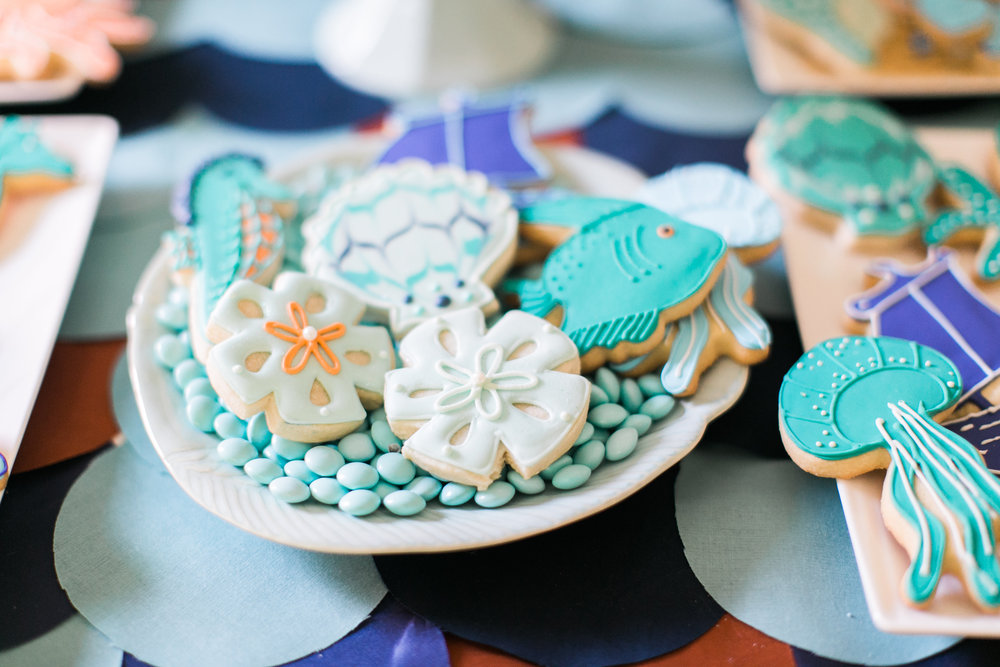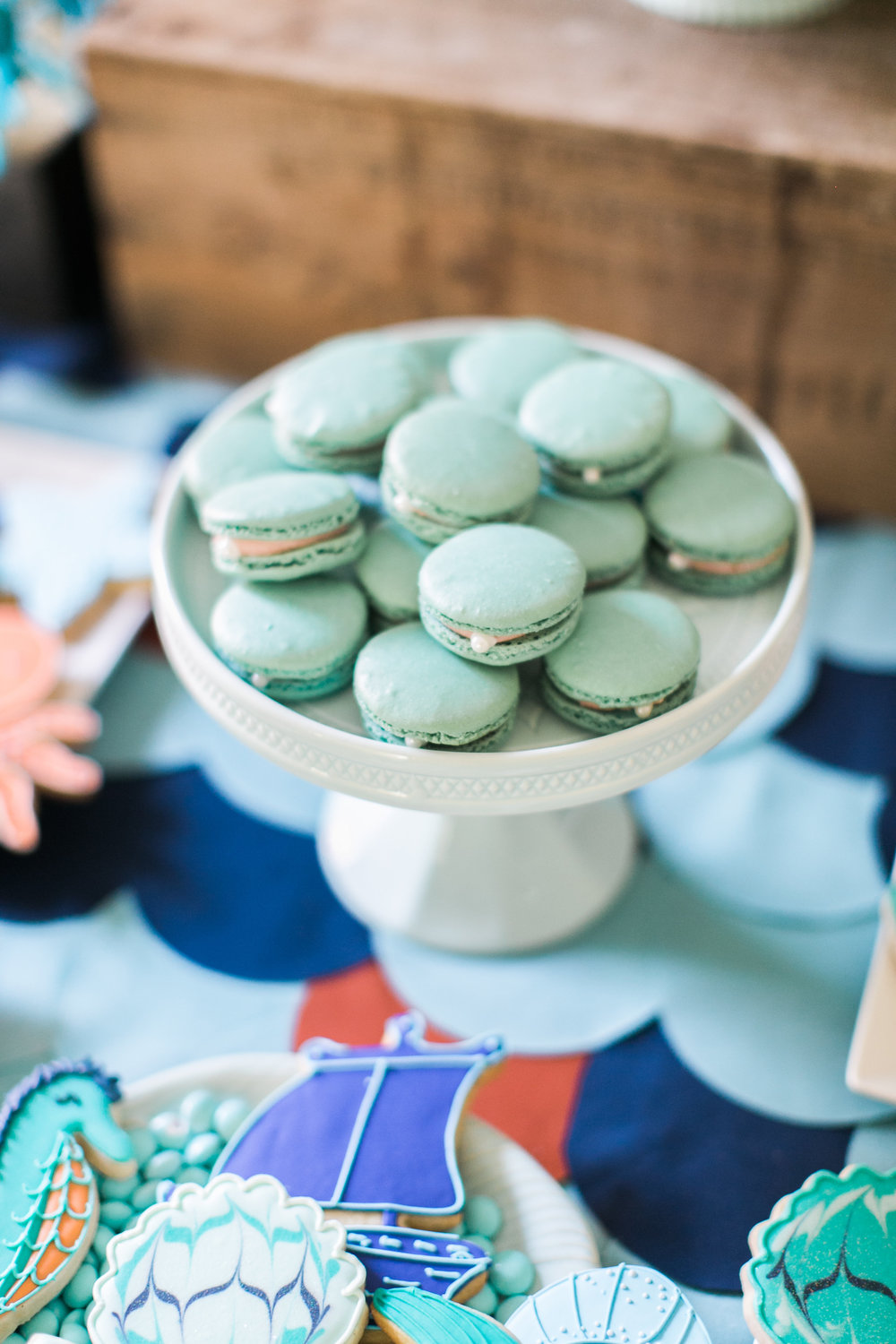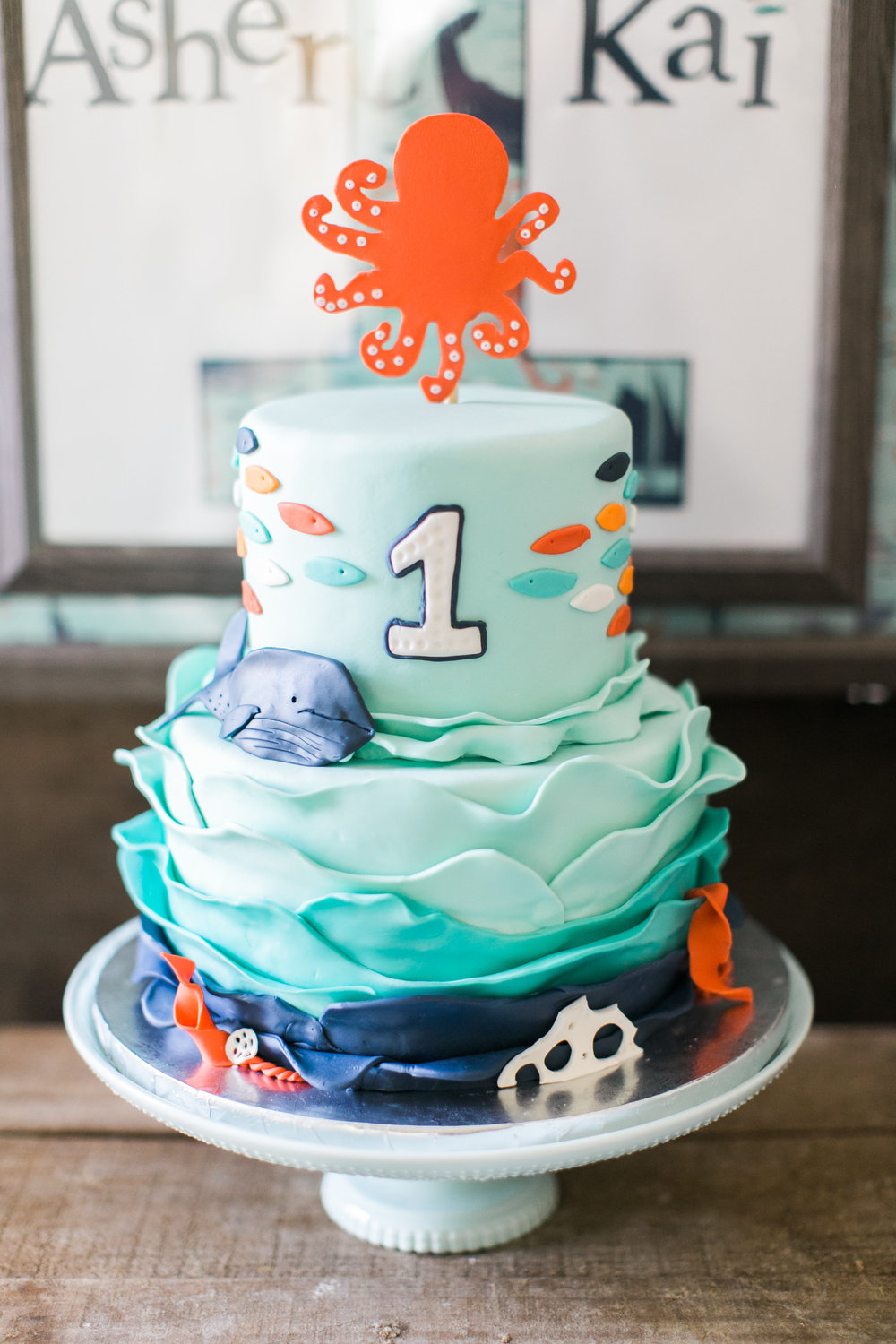 The sweet cake was a gift from a dear friend. Jocelyn Morales makes the most beautiful and delicious cakes. If you are in the Boston area and would like her contact information, please send me a note and I'll make sure to get it for you.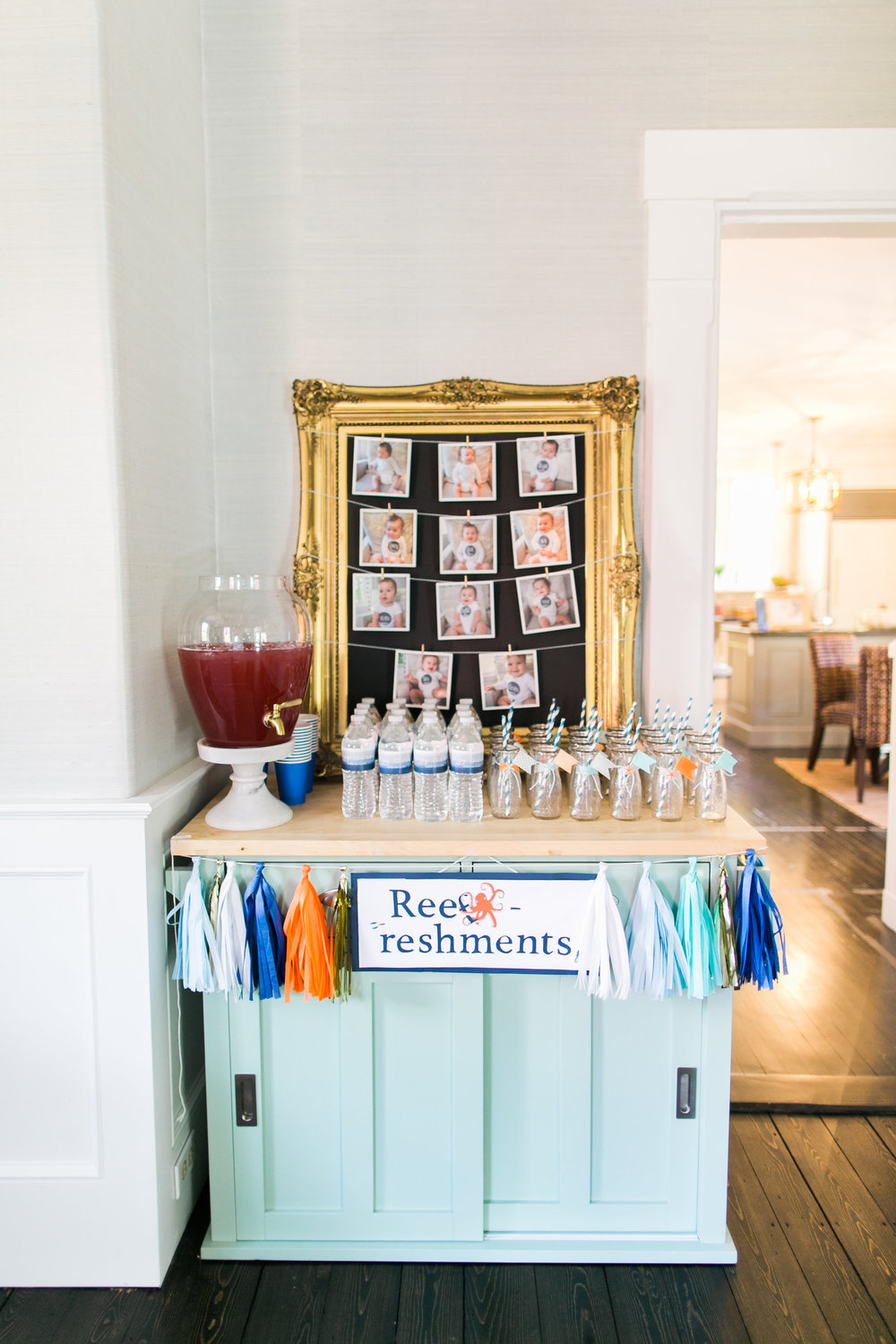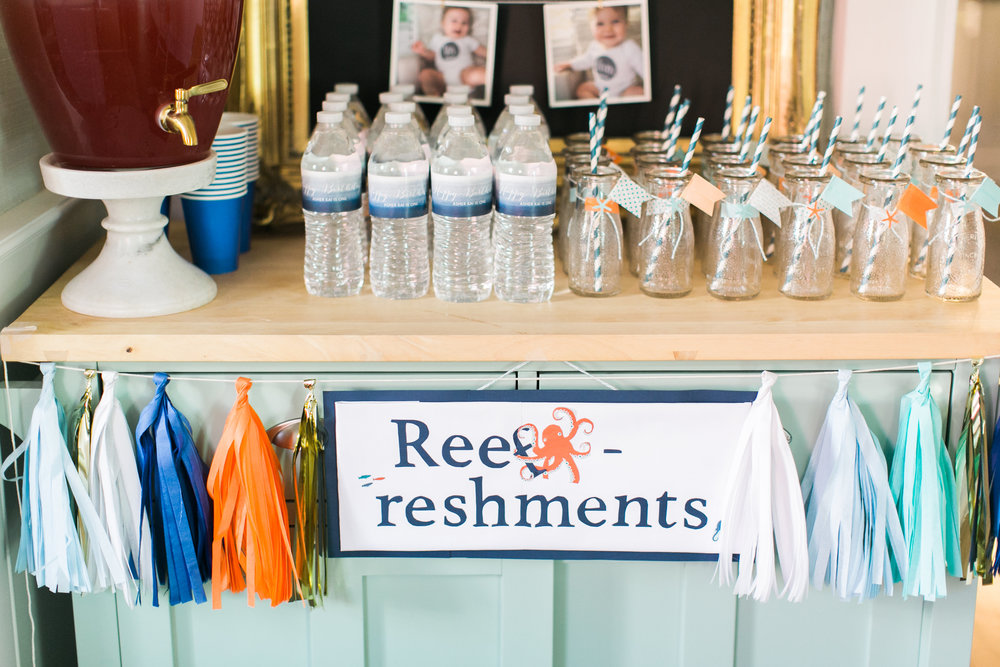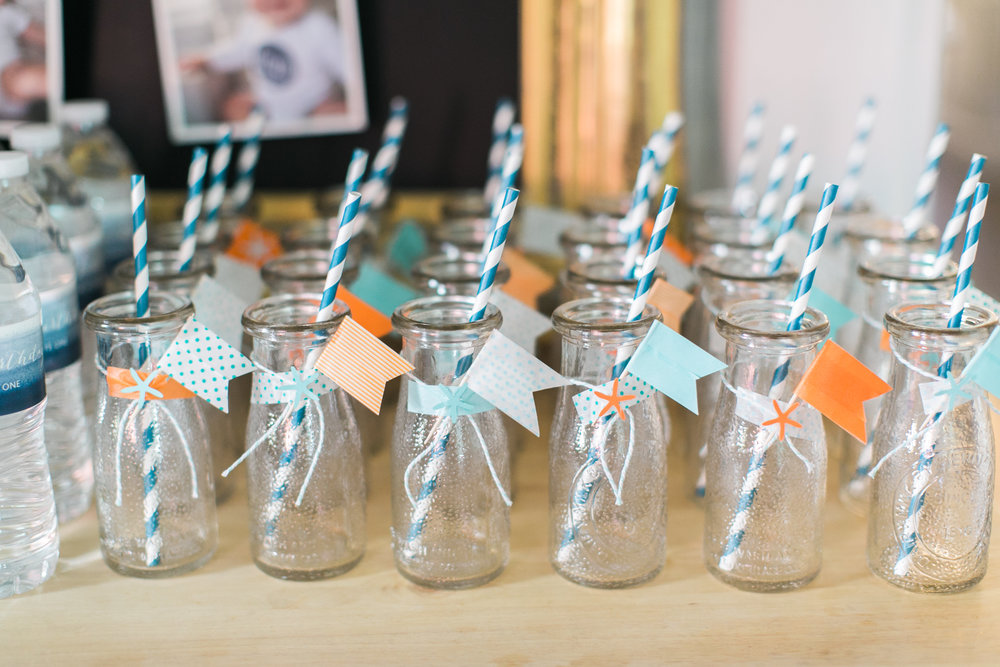 These milk glasses were decorated with baking twin, hand made washi tape flags on toothpicks and finished with a die cut starfish. Perfect for sipping some "sea water".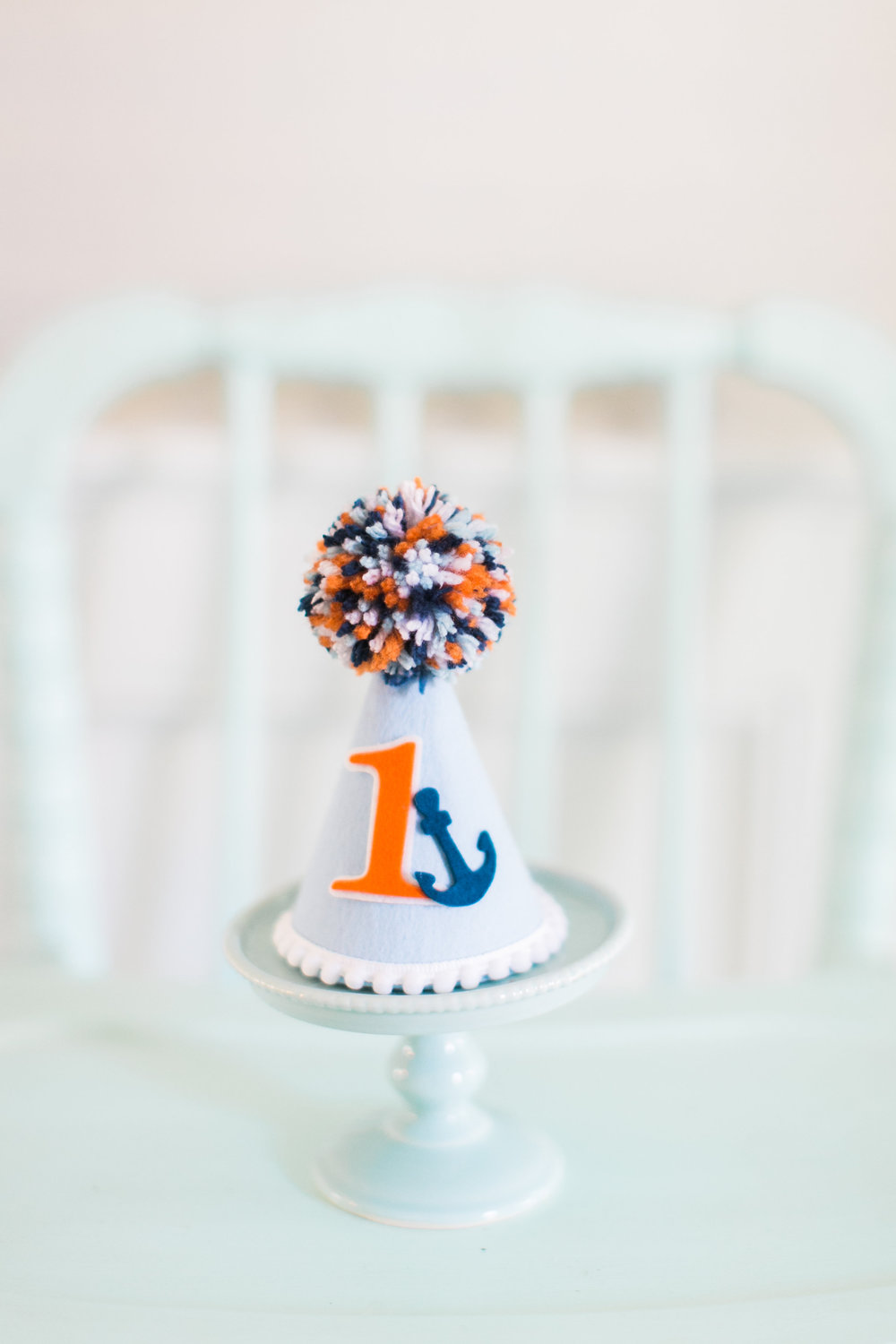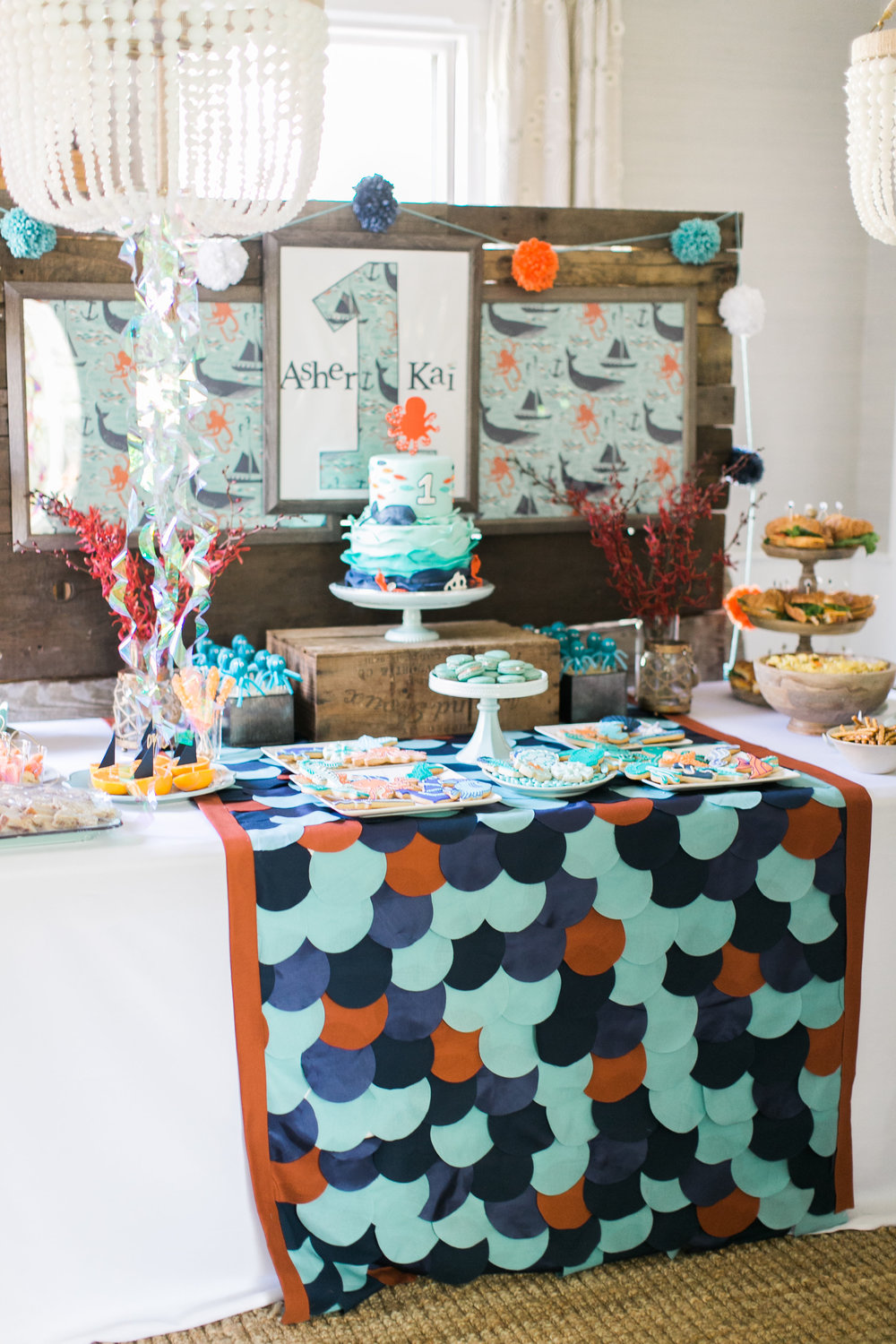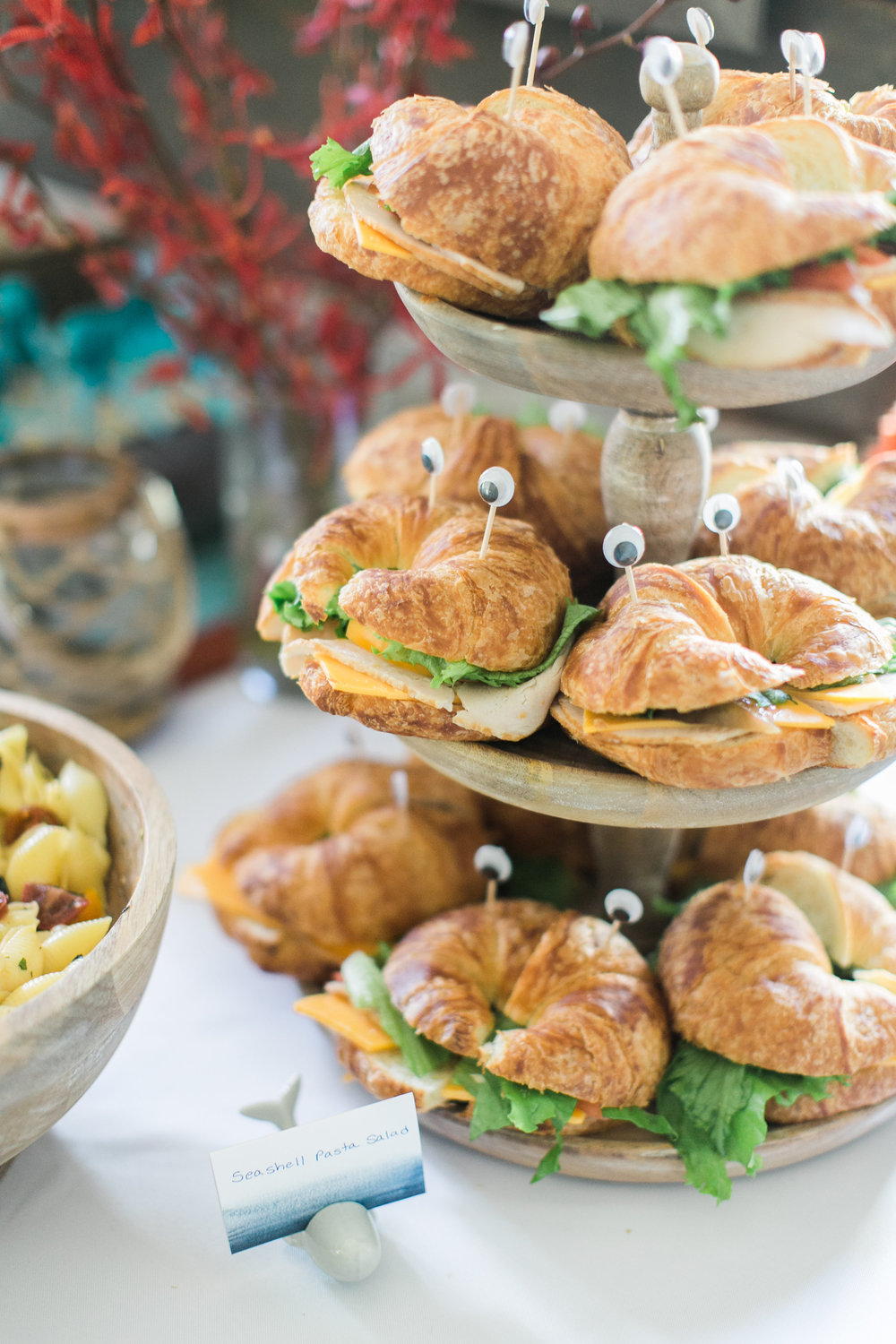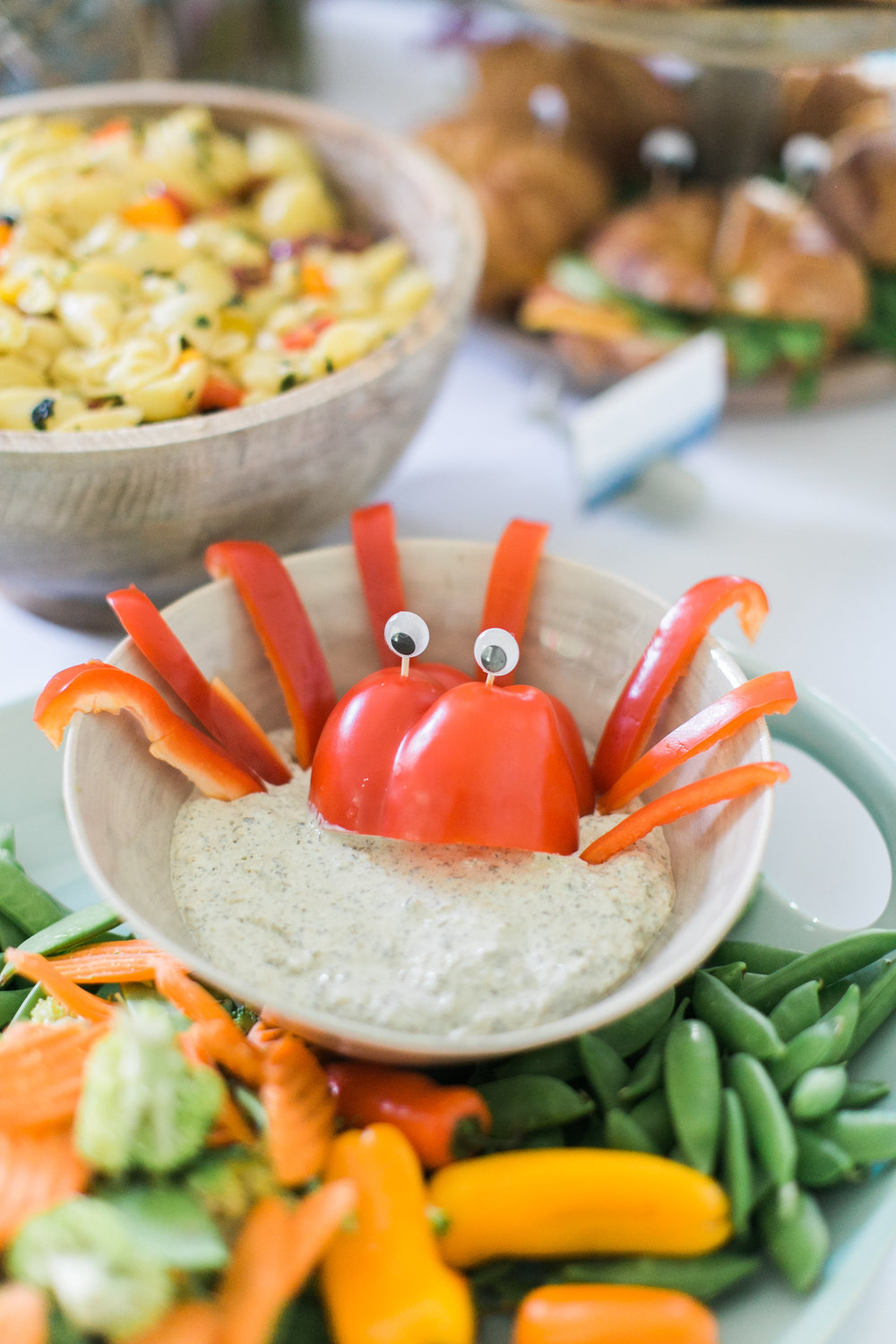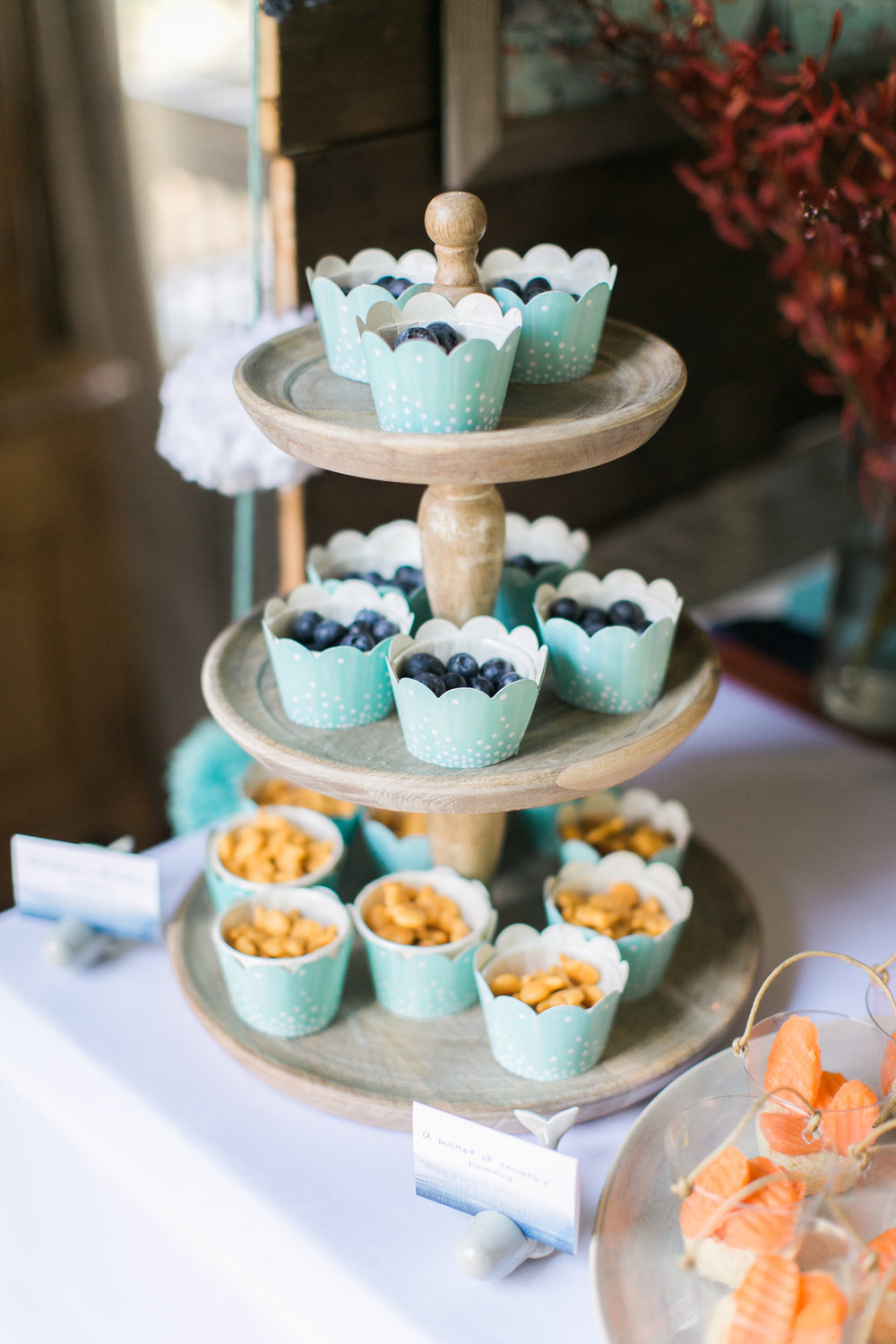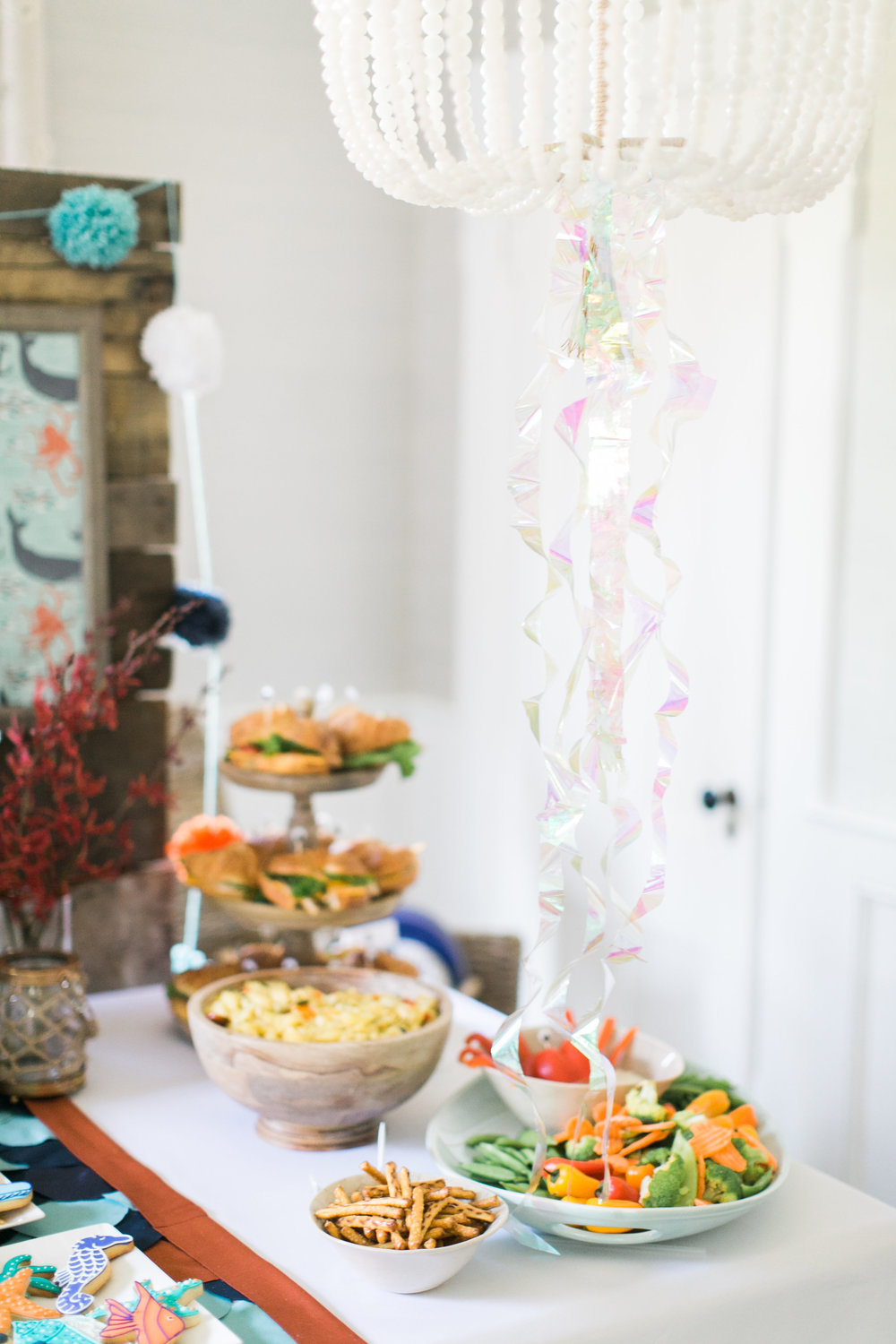 As you entered our home, there was a Pom Pom wreath welcoming you to "swim on in" and favors on the entry table. We used Paper Eskimo cupcake boxes for the kid's favors, filled with an under the sea bean bag toy and sea stickers, tied neatly with a nautical knot. There were also bags filled with under the sea colored candies. I used scissors to cut sweet and sour strips into thin "sea weed". It added such a pretty punch to the candy bags. Paper fans lined the stairway adding to the festive party atmosphere.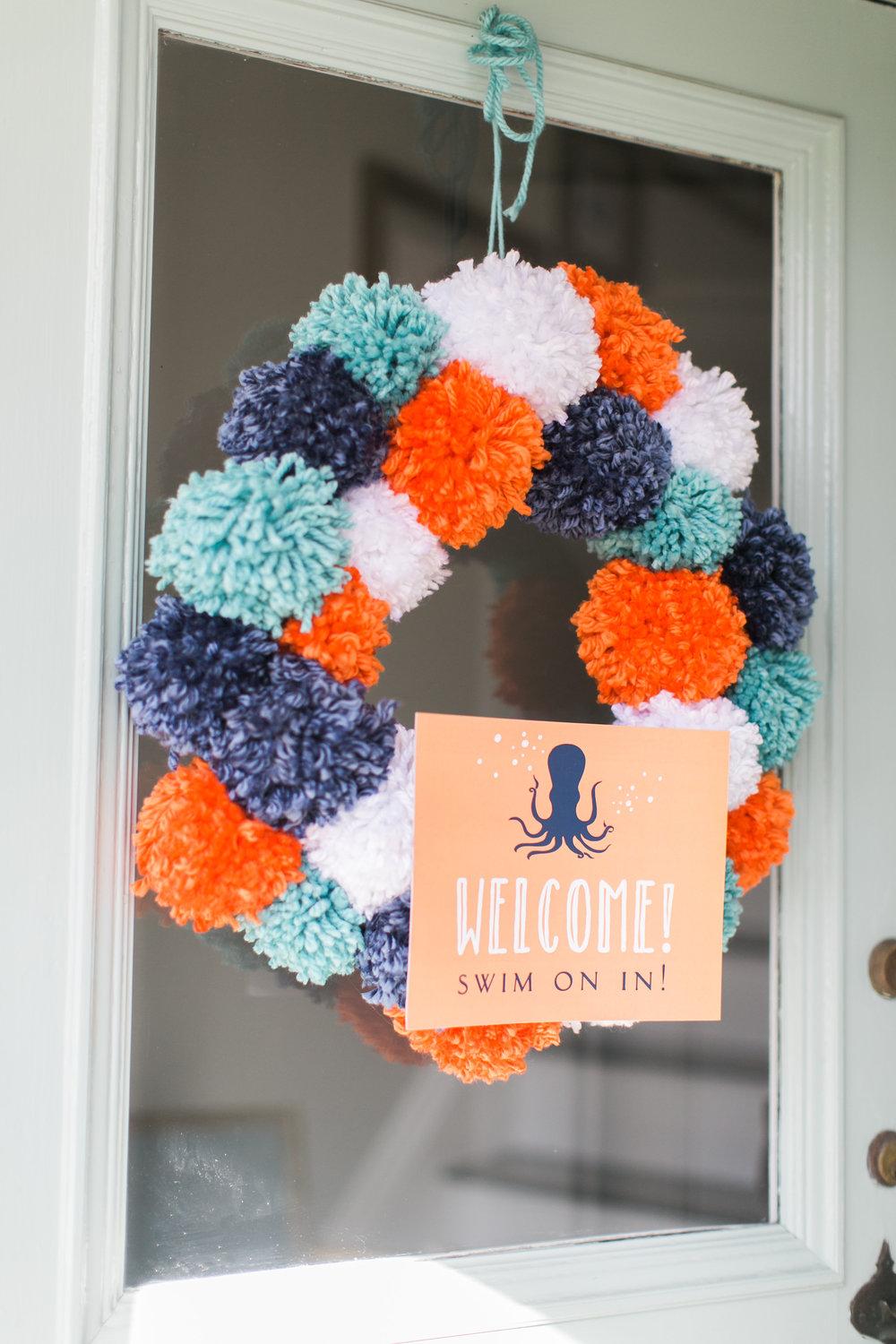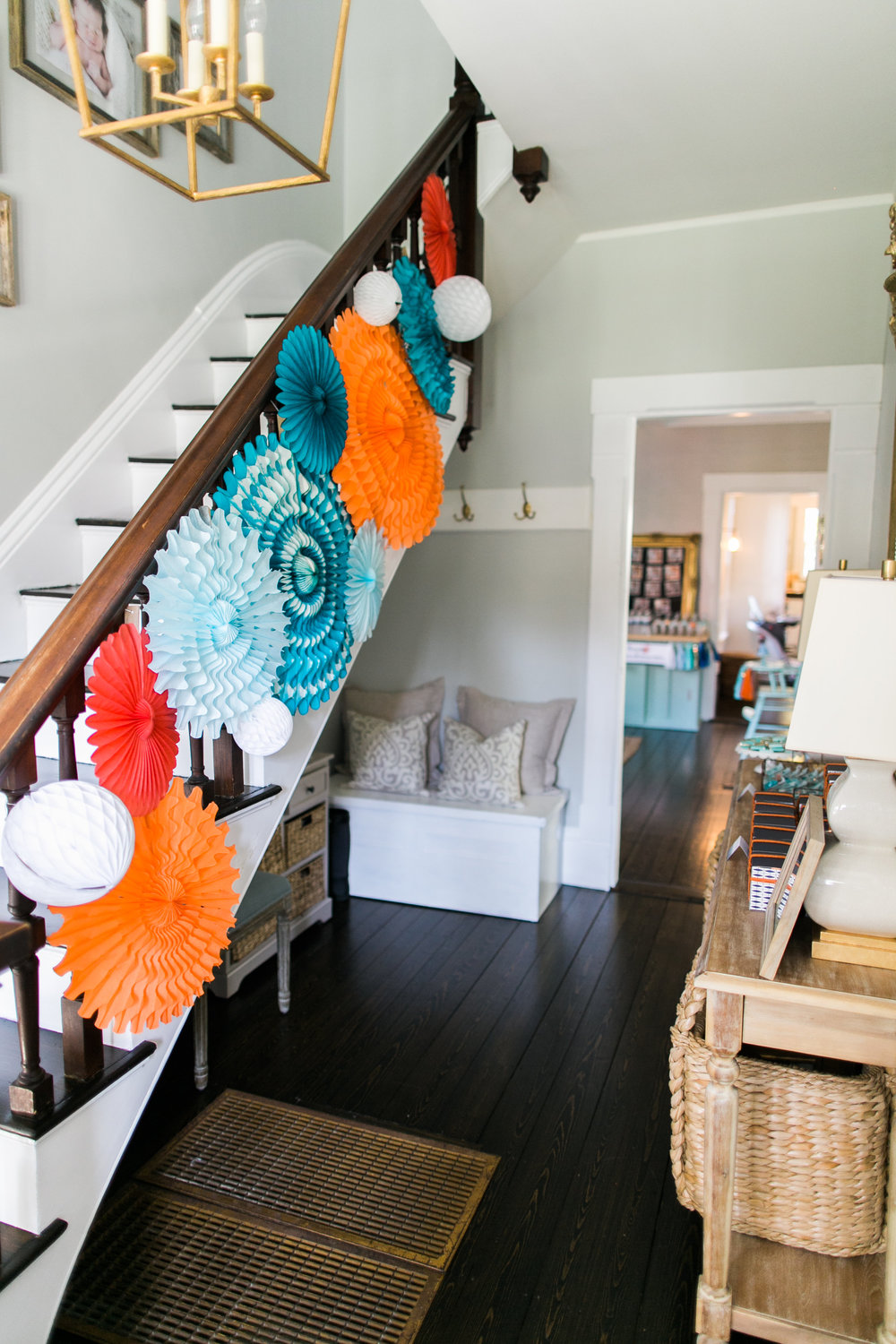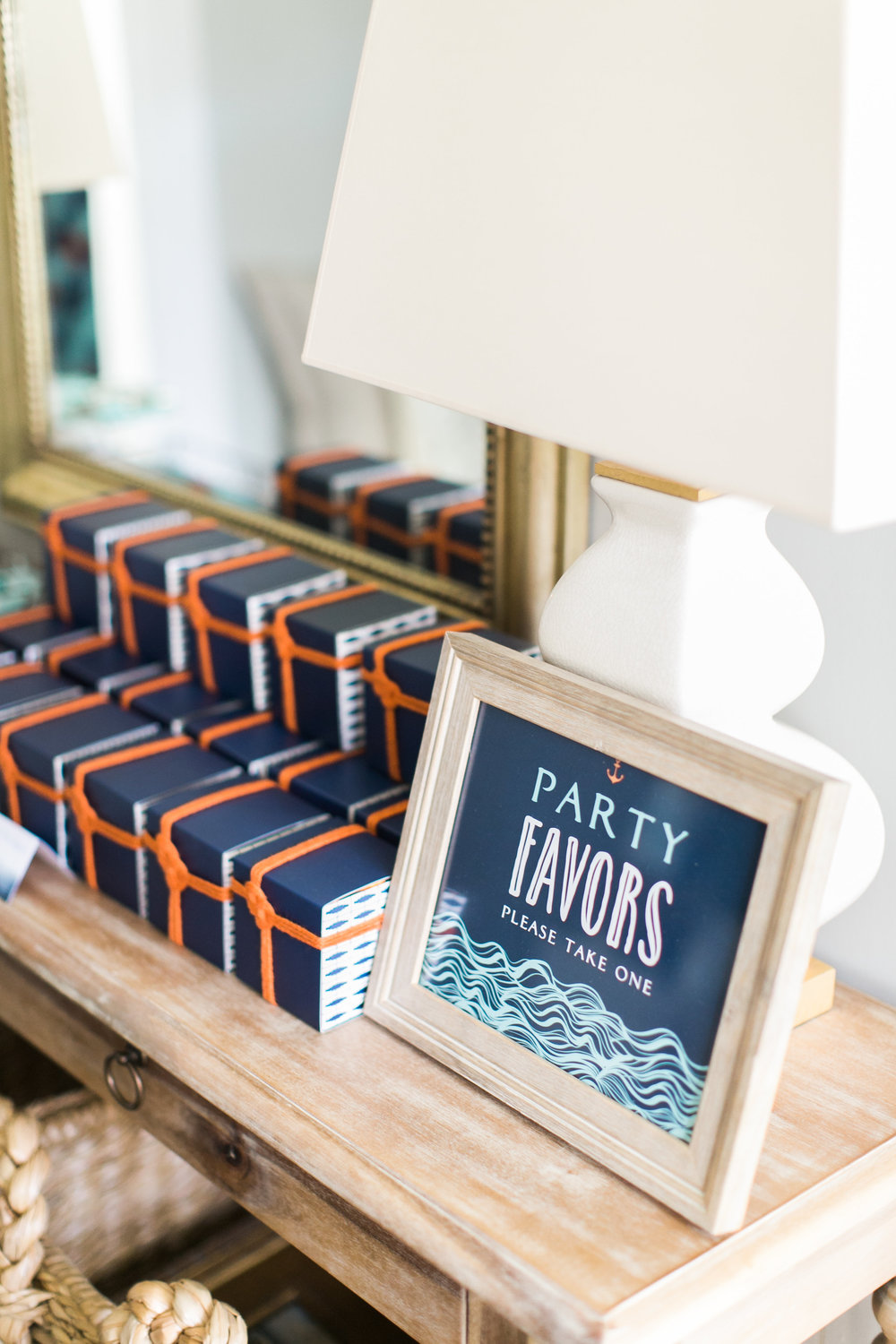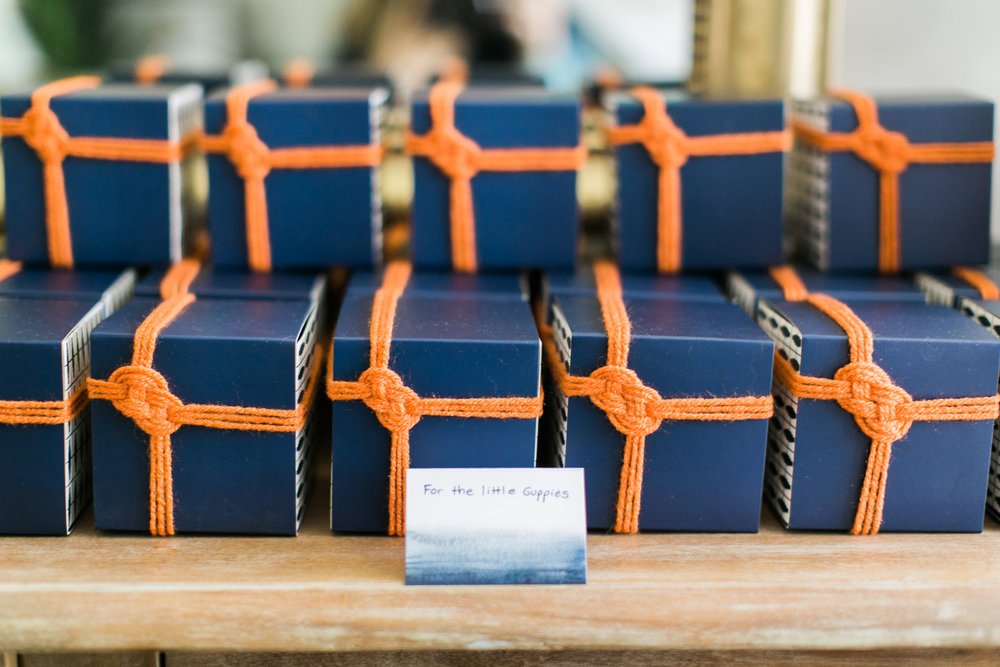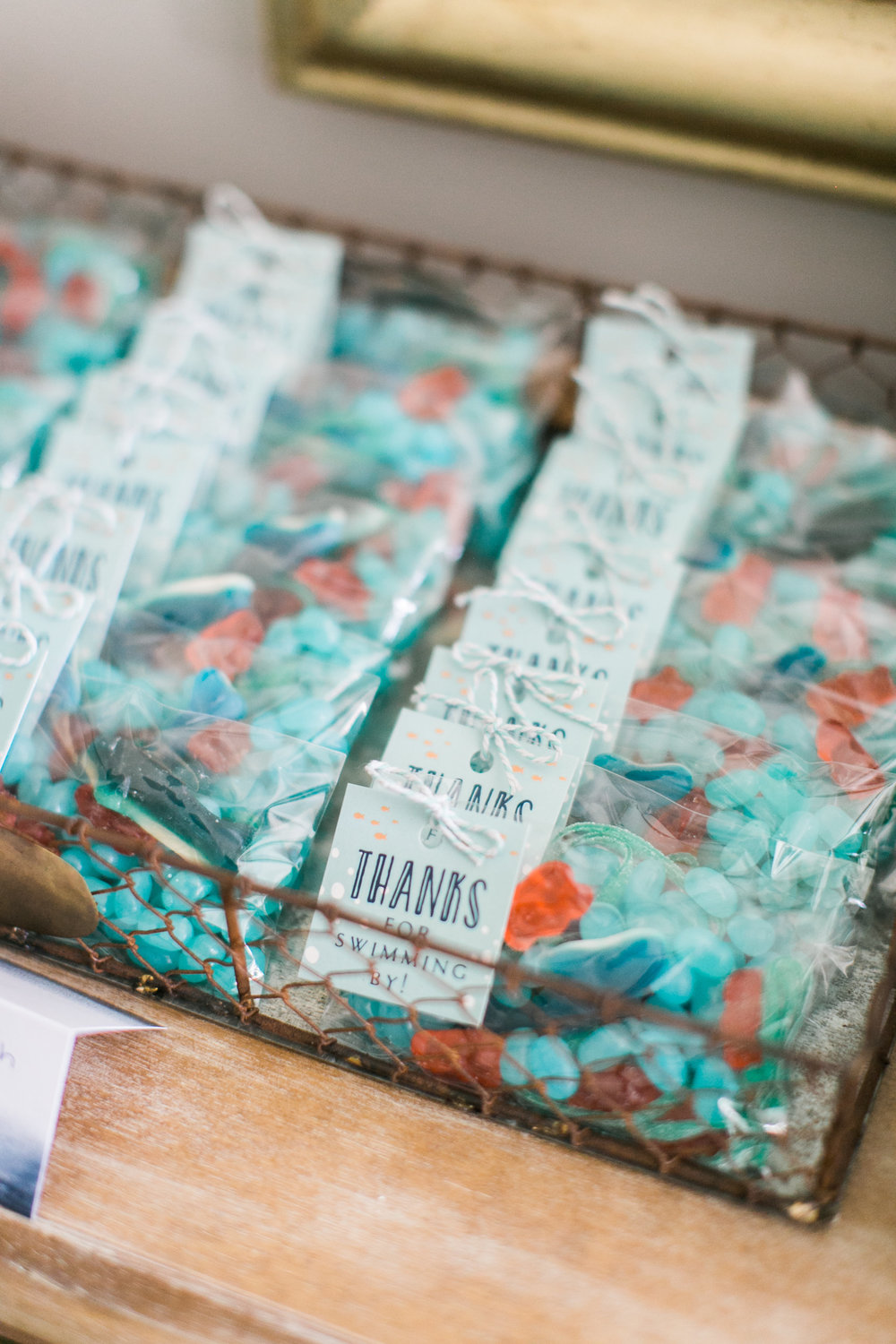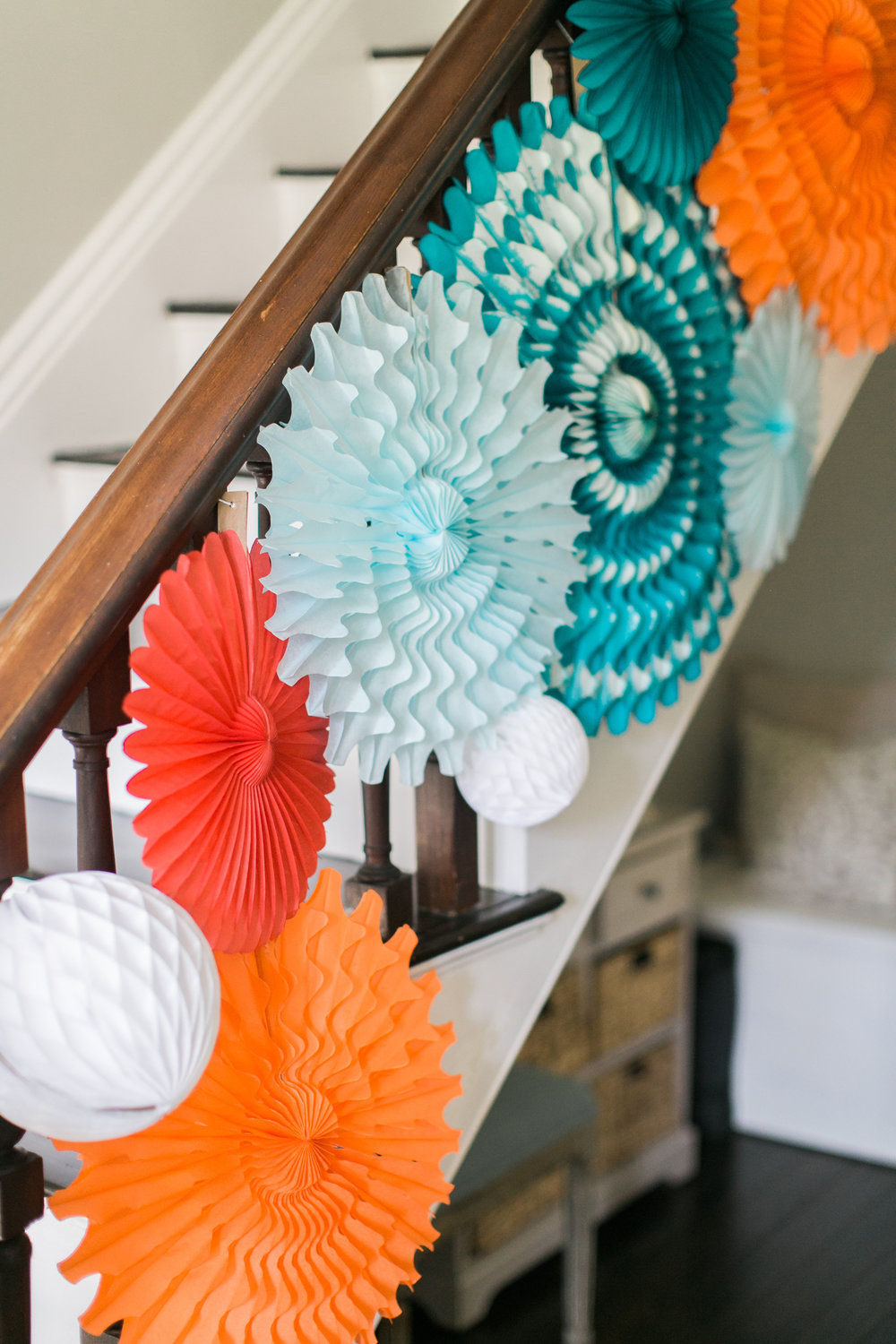 In the playroom we added a large photo backdrop handmade out of tissue paper, paper table cloths and jellyfish hanging from the ceiling.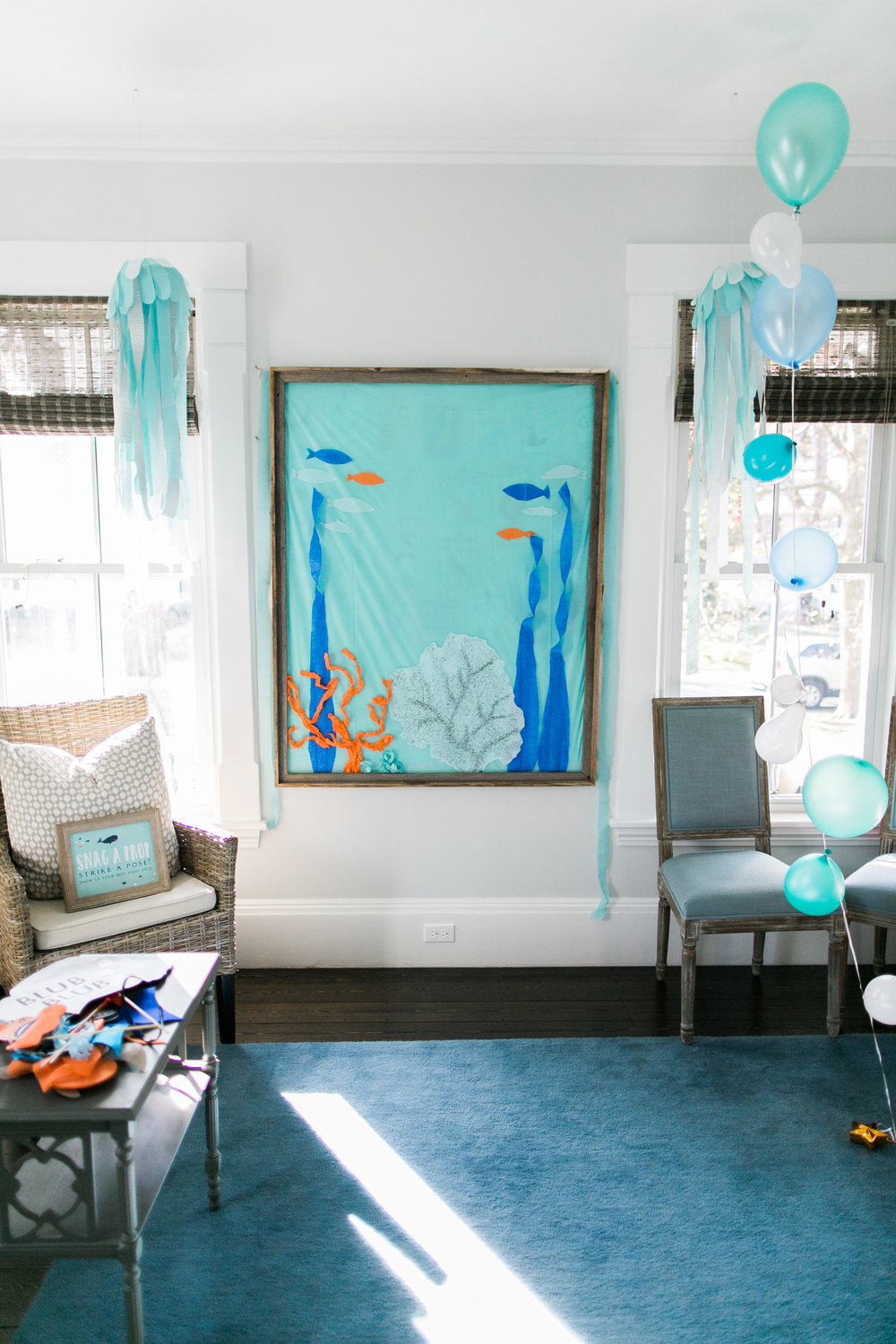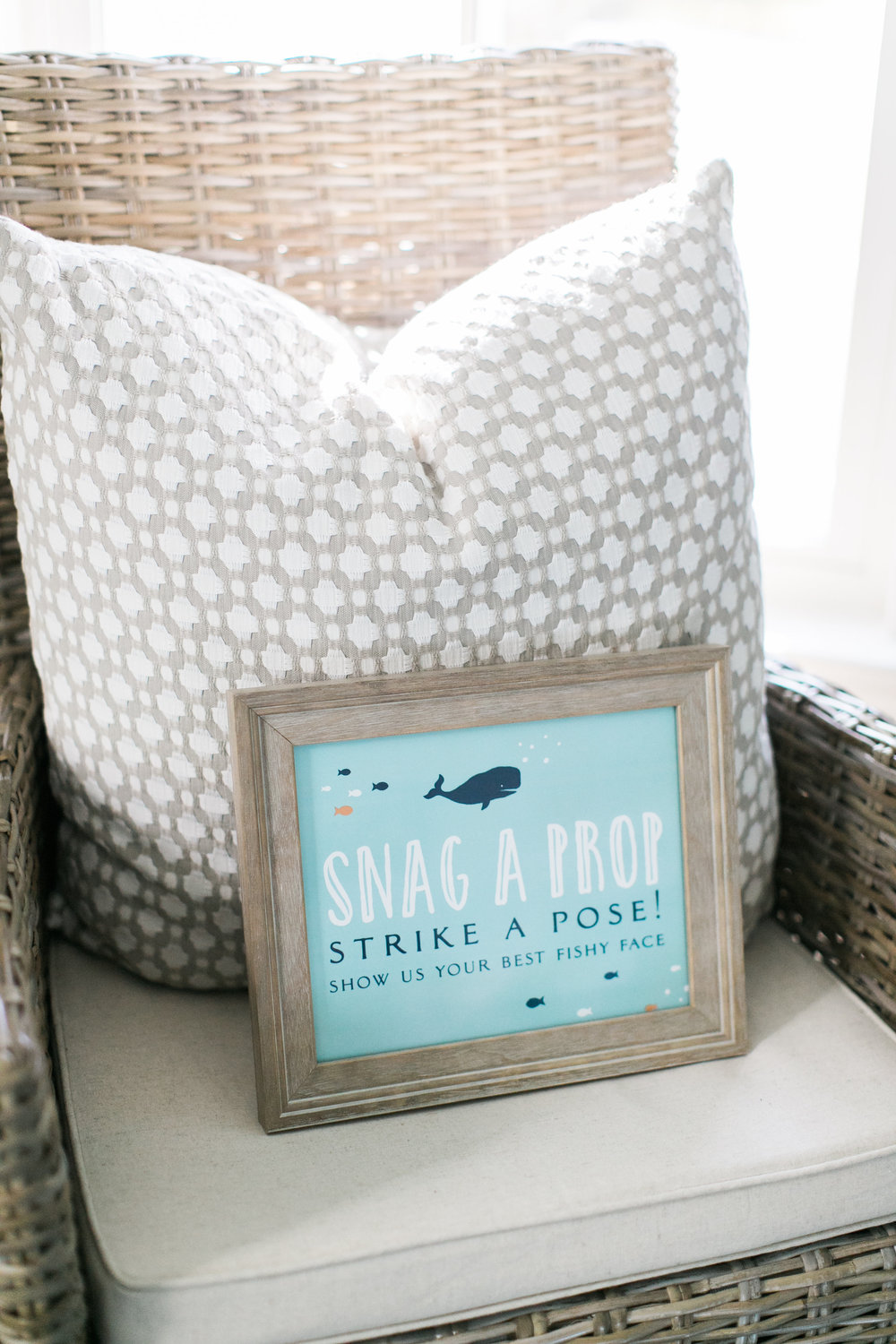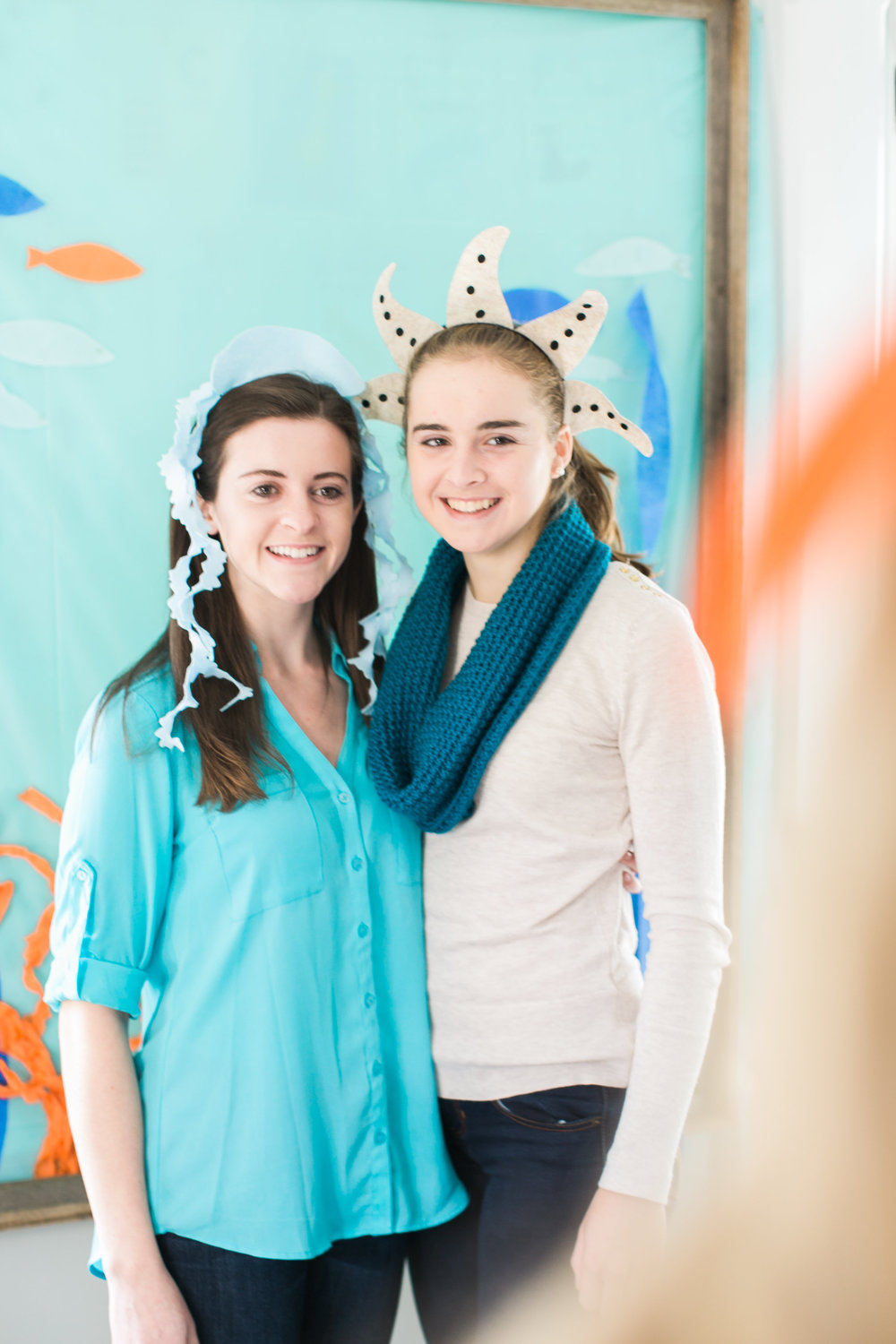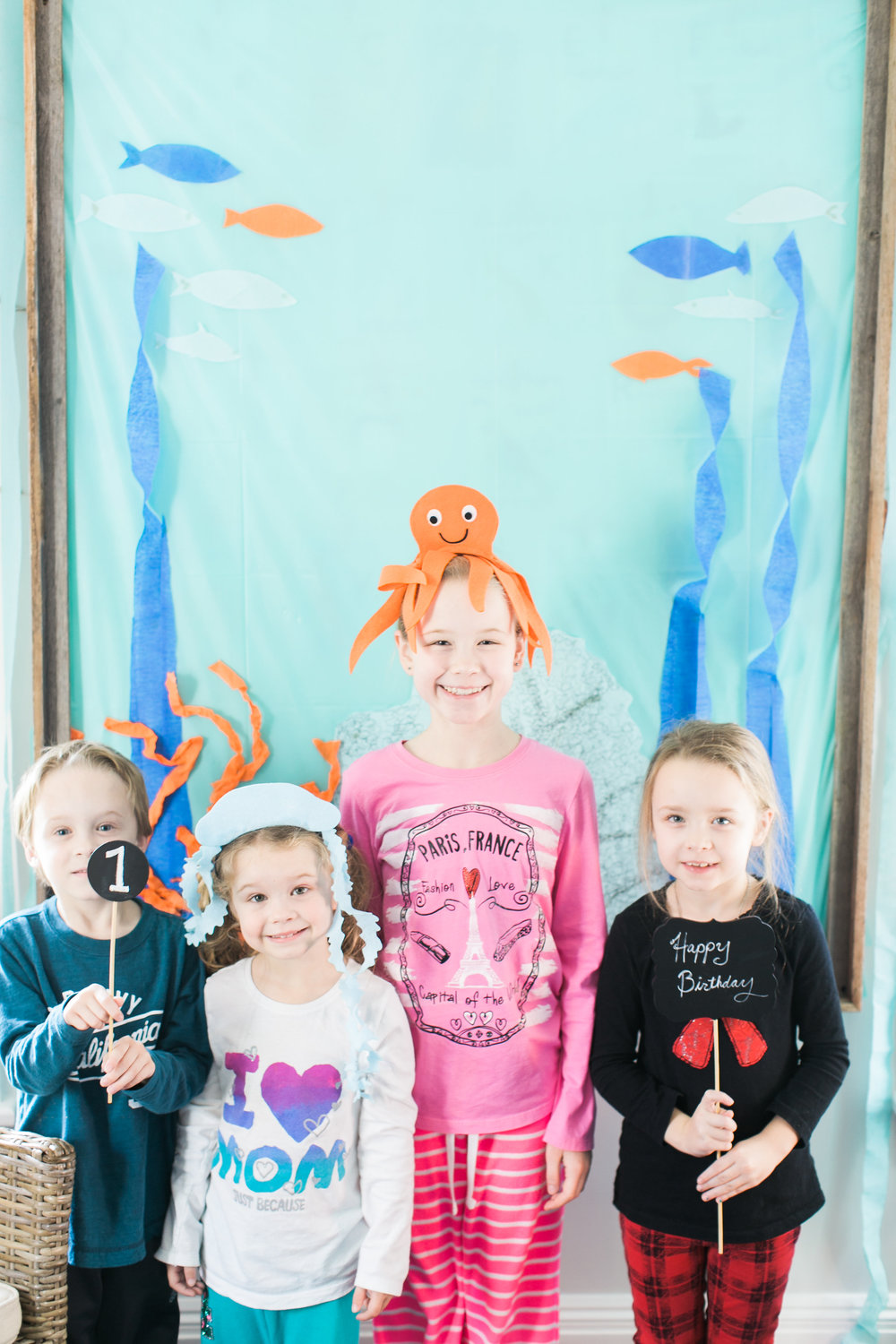 A photo garland and personalized "I am One" sign finished off the party atmosphere.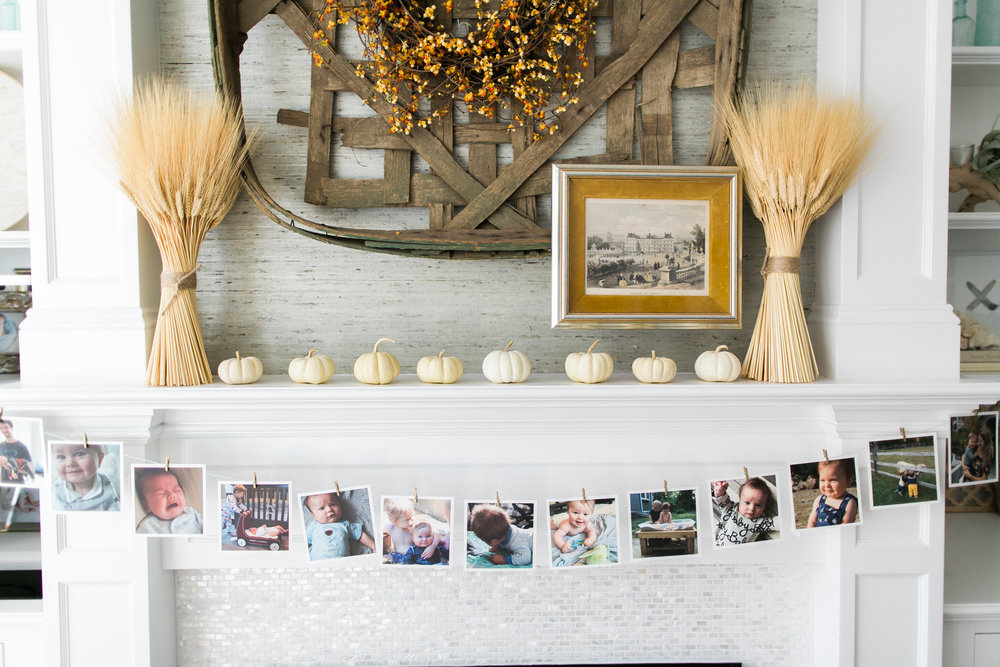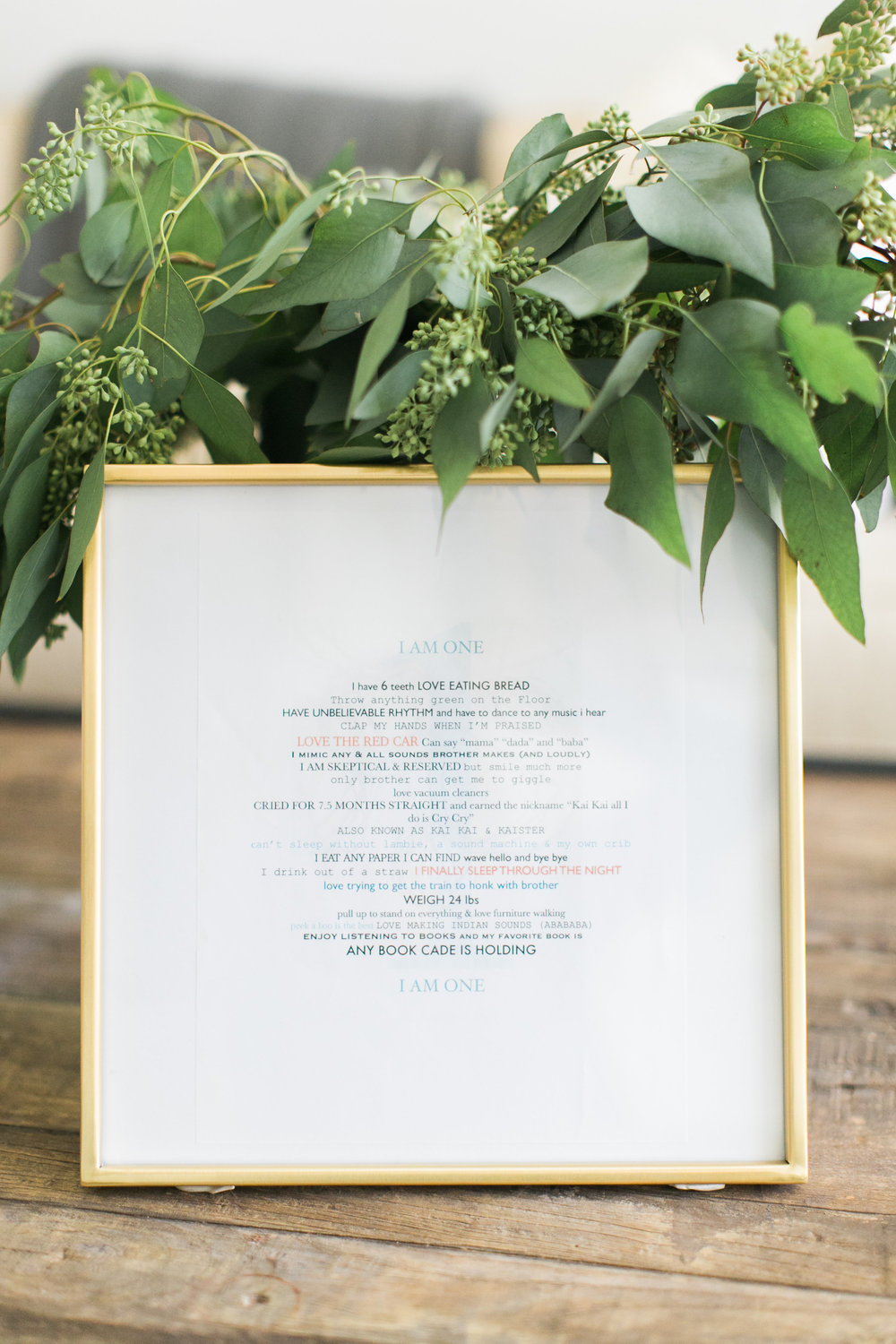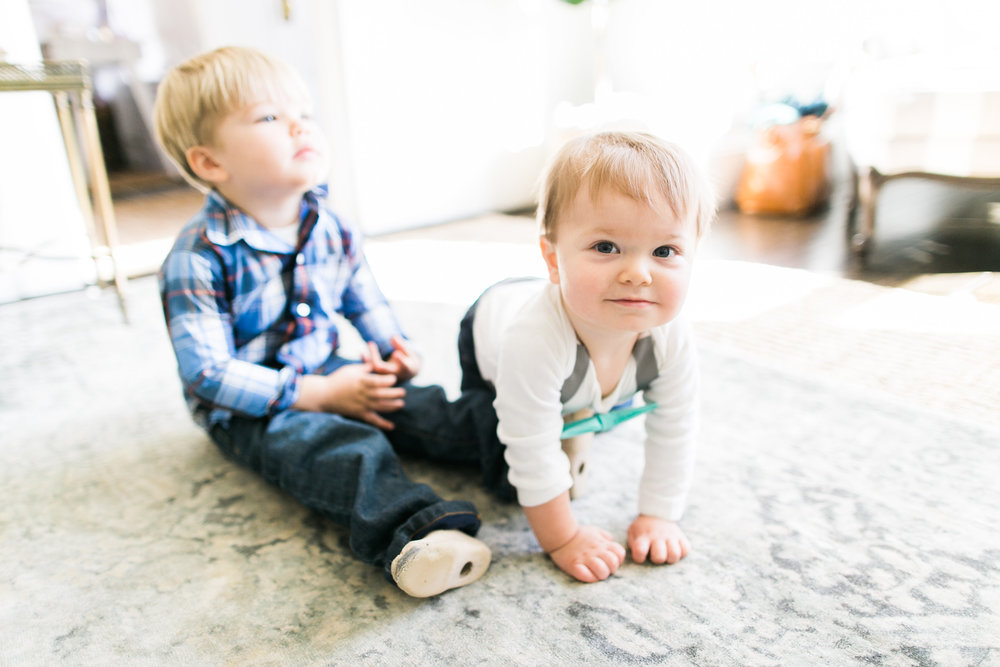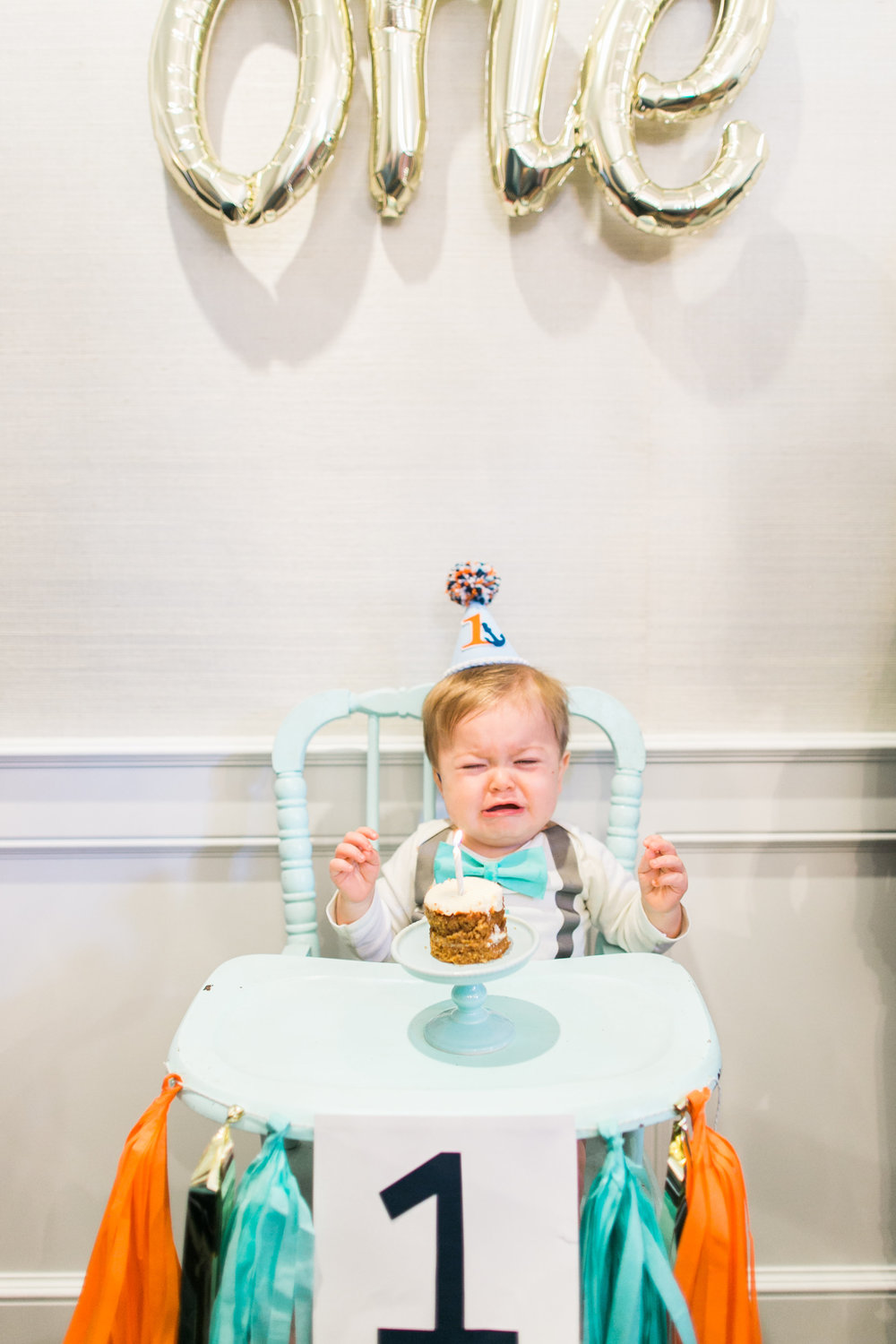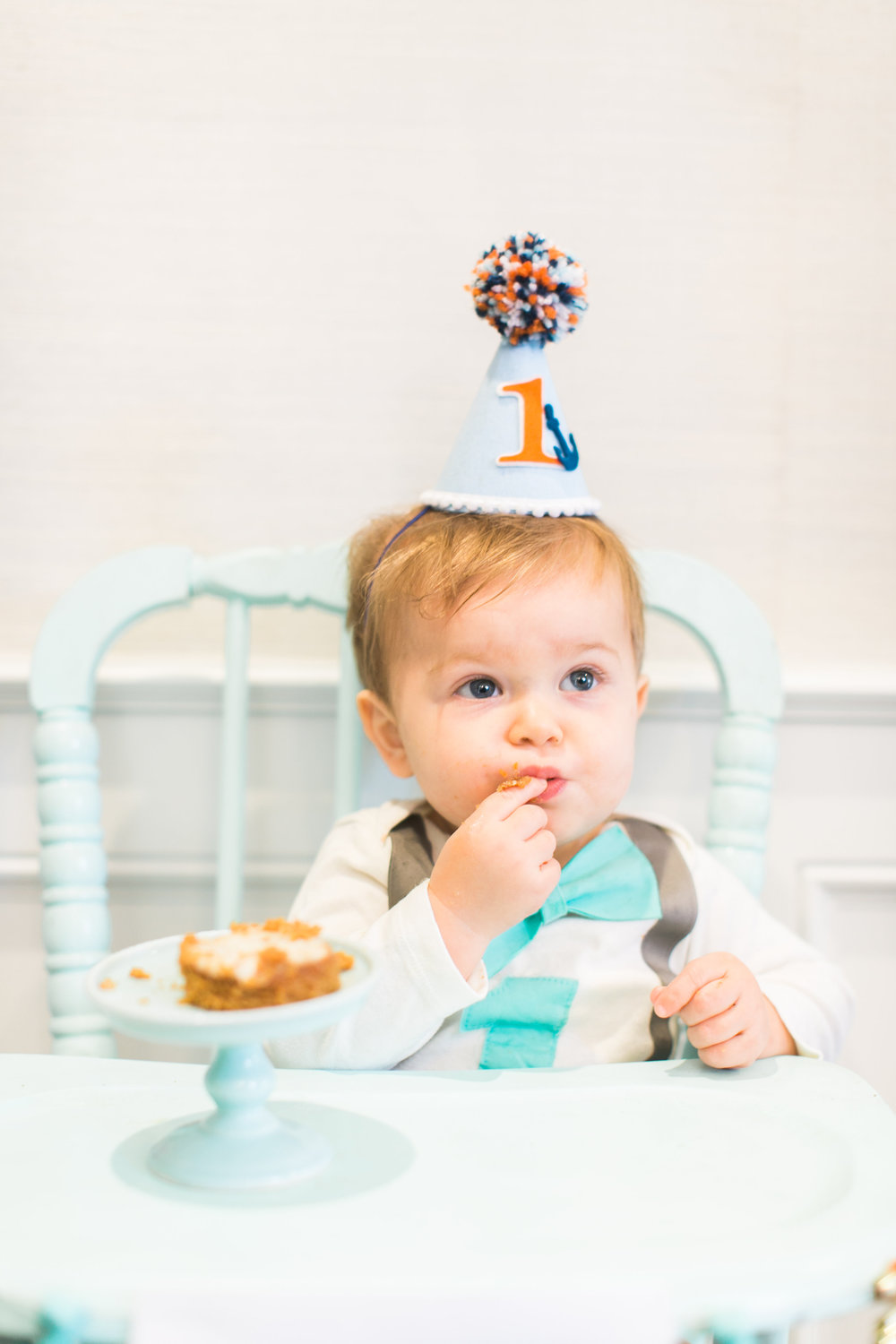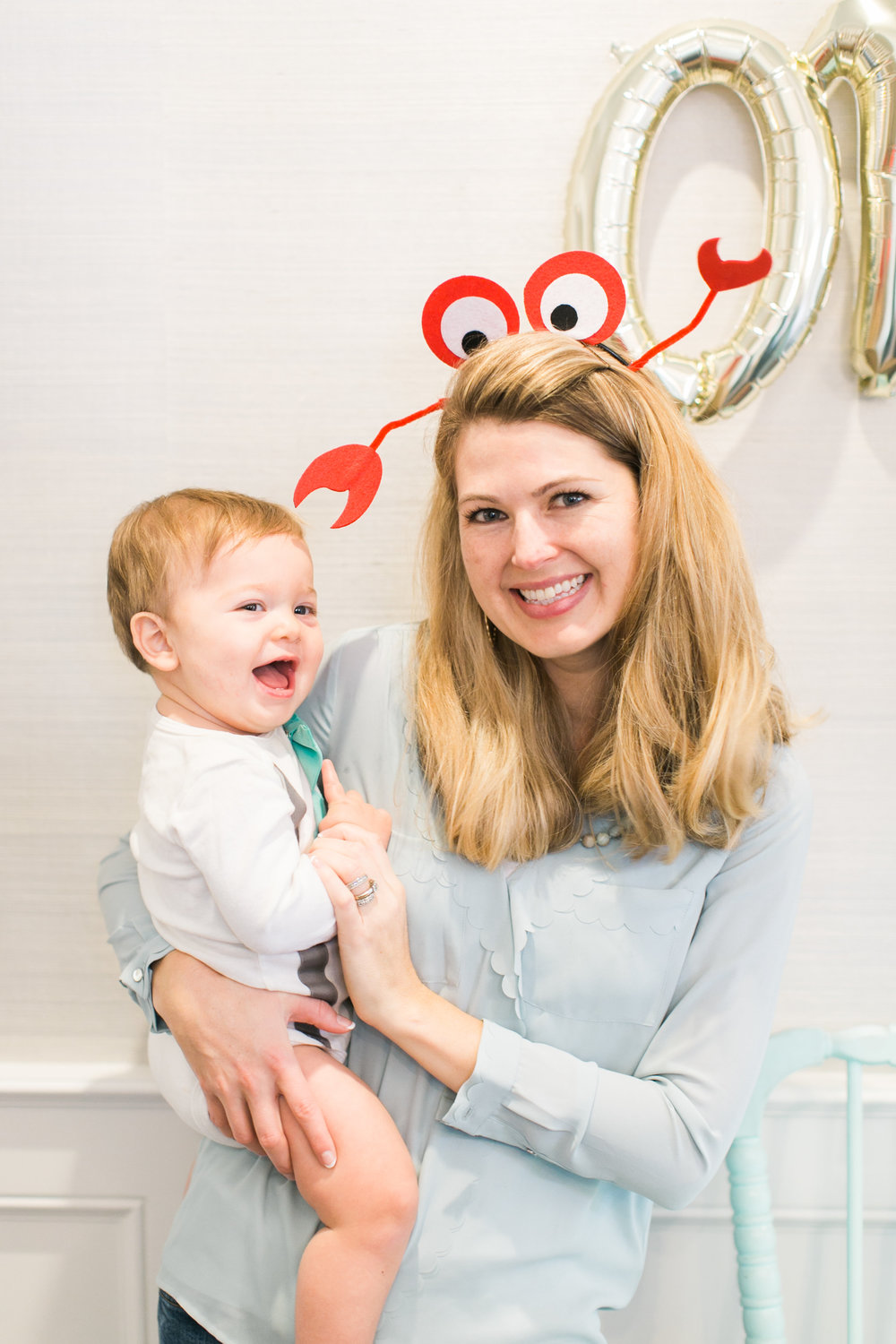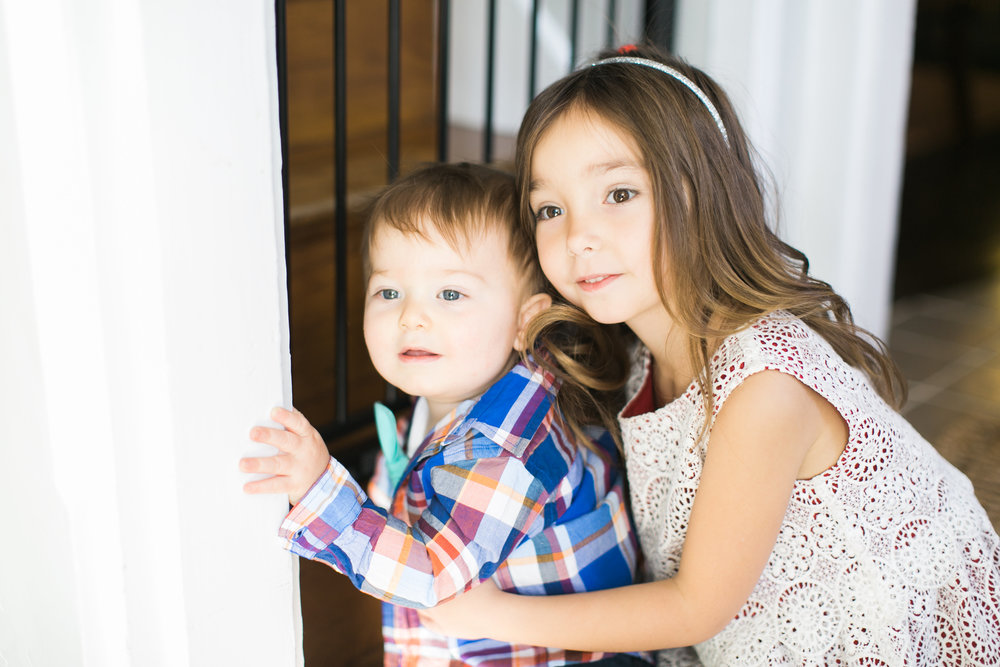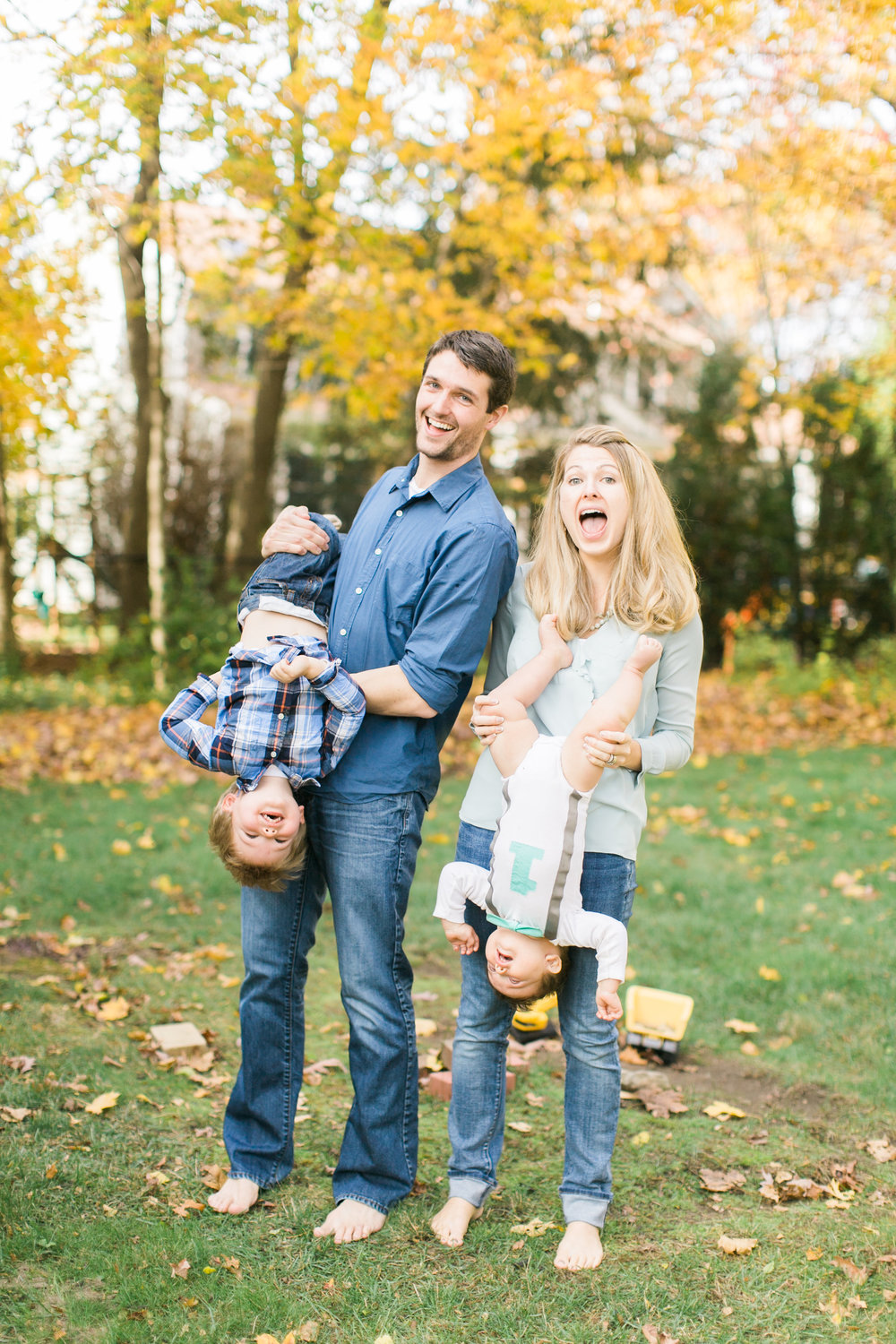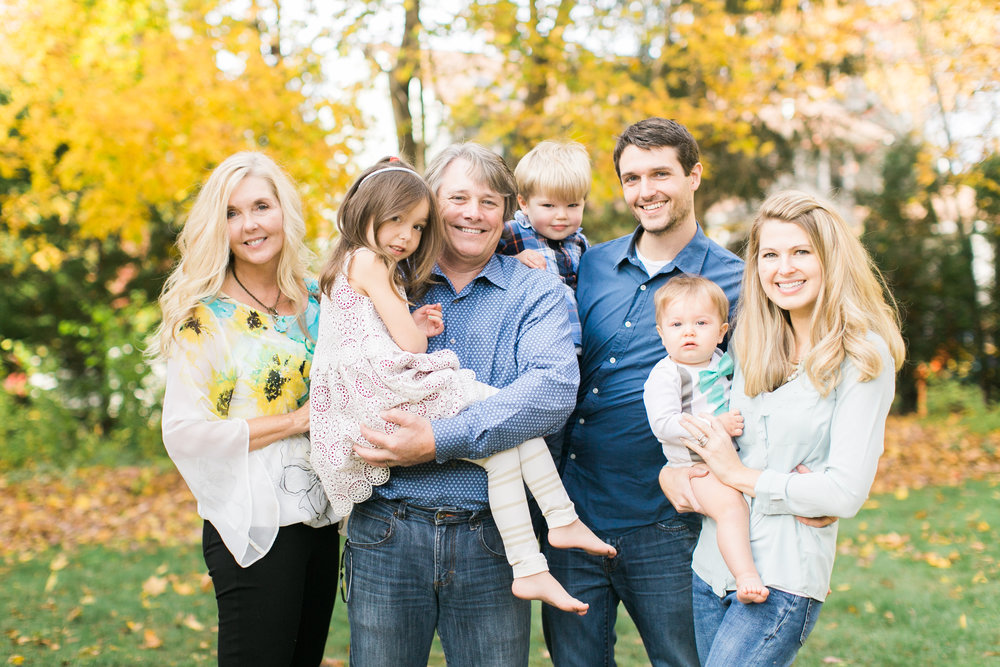 Thank you for celebrating Kai's first year with us!
Credits:
Photography: Ruth Eileen http://rutheileenphotography.com/
Cake:
Joceyln Morales (jocelynimorales@gmail.com)
Invitations: Posh Paperie
http://www.posh-paperie.com/
Tassel Garland: GLAMlovesPARTIES Etsy Shop
Party Hat: Pipsqueakandbean Etsy Shop
One Balloon: The Party Dialect Etsy shop
Cookies: KessaCakes and Comfy Sweets Etsy shops
Photo Booth Backdrop: Supplies from Party City
Photo Booth Headband props: Party Ears Etsy Shop
/wp-content/uploads/2017/04/finding-lovely-logo.png
0
0
Finding Lovely
/wp-content/uploads/2017/04/finding-lovely-logo.png
Finding Lovely
2017-01-28 20:27:54
2017-08-24 22:19:09
Kai's First Birthday