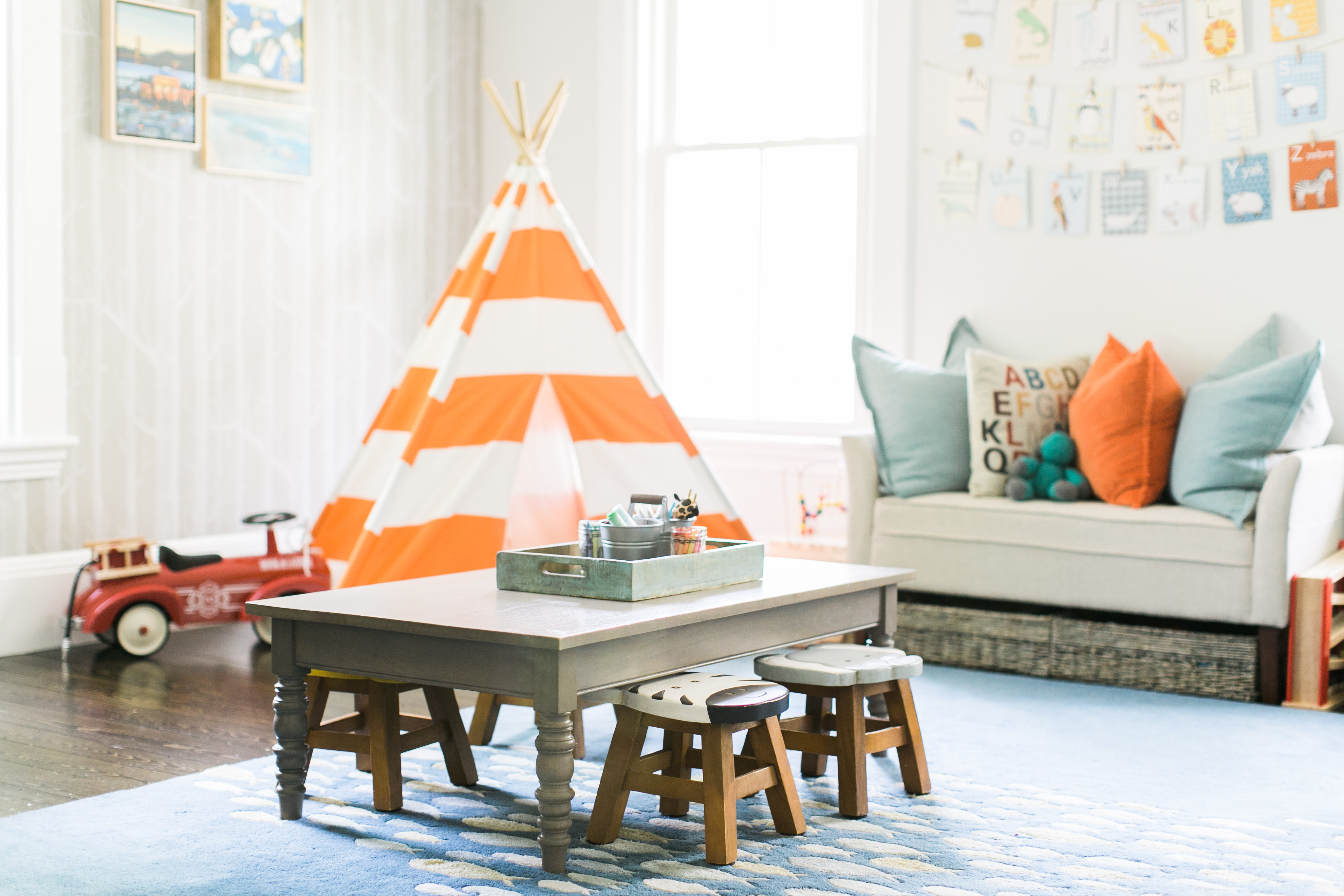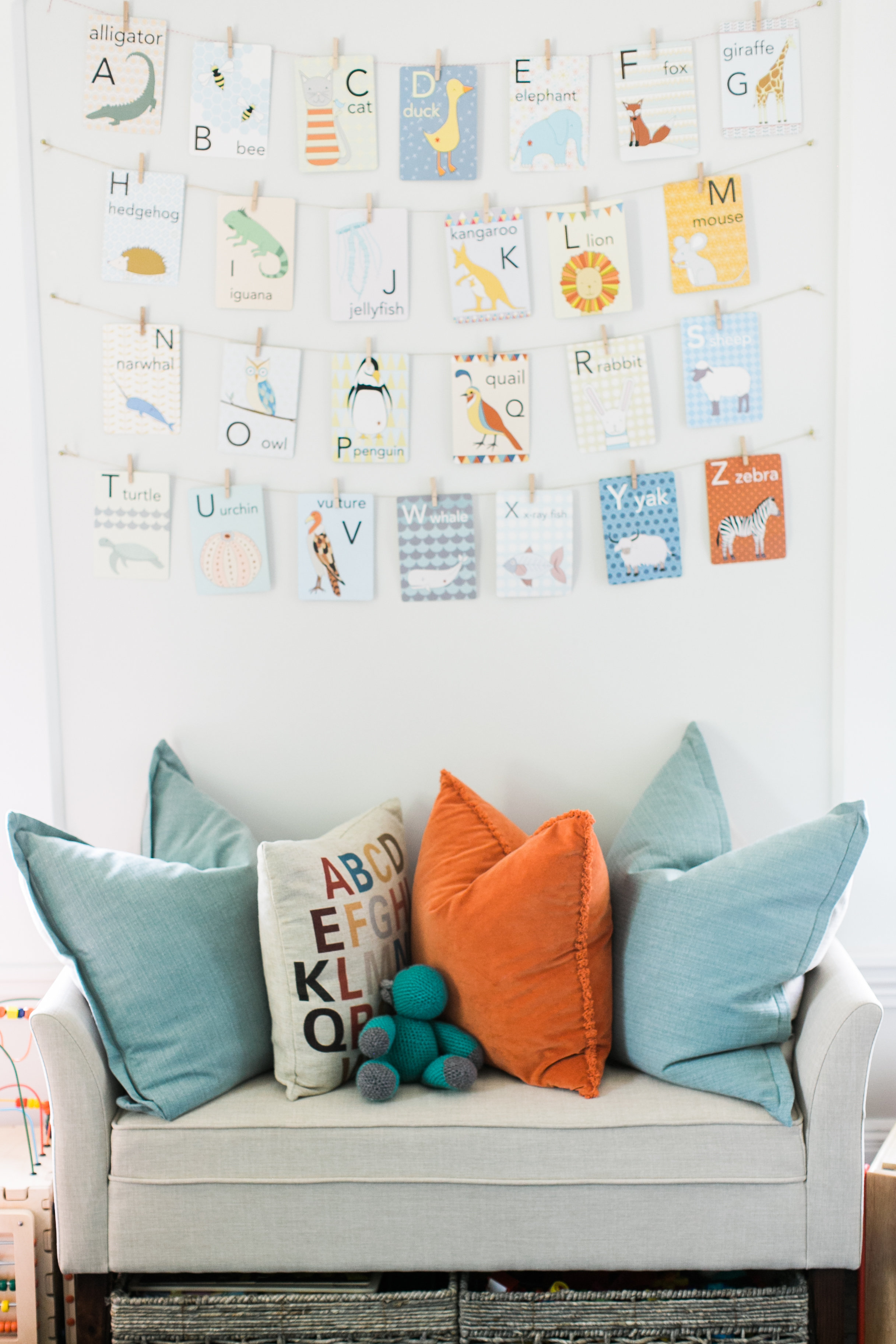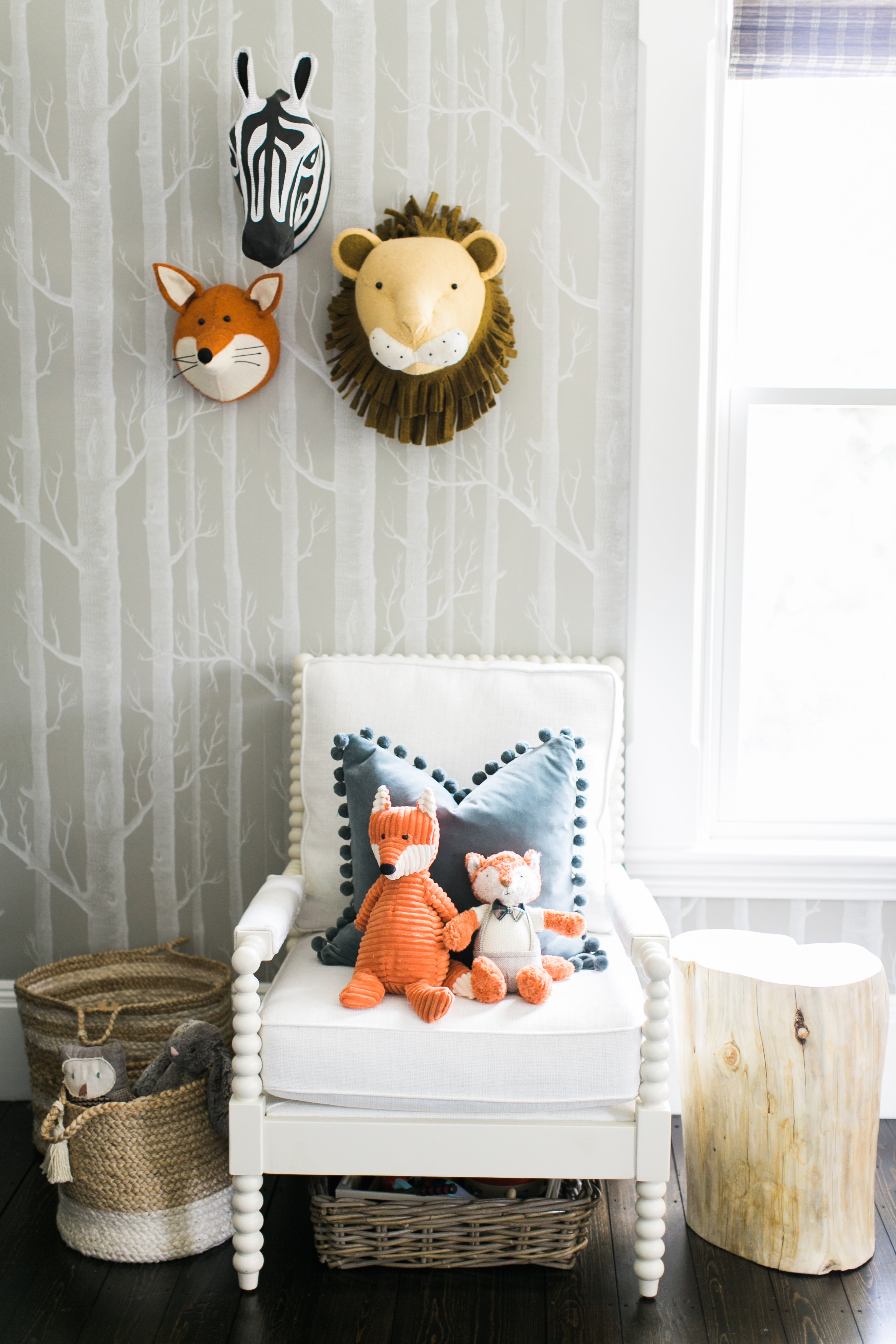 When we moved into this old house I knew that the tired, dated front room needed to be something special, magical really and it SO was not. (EEK! scroll down for some pretty scary 'before pictures'). Being the grand old lady she is, this home was built in an era of formal living rooms and parlors and we simply had no need for that. We had thought, "Ooo fun, maybe a music room or a library" but let's be serious, our books wouldn't make for a very pretty library and we are far from musically gifted. But what we did need immediately was a whimsical playroom that gave our little boys a place to make memories for years to come / run in circles.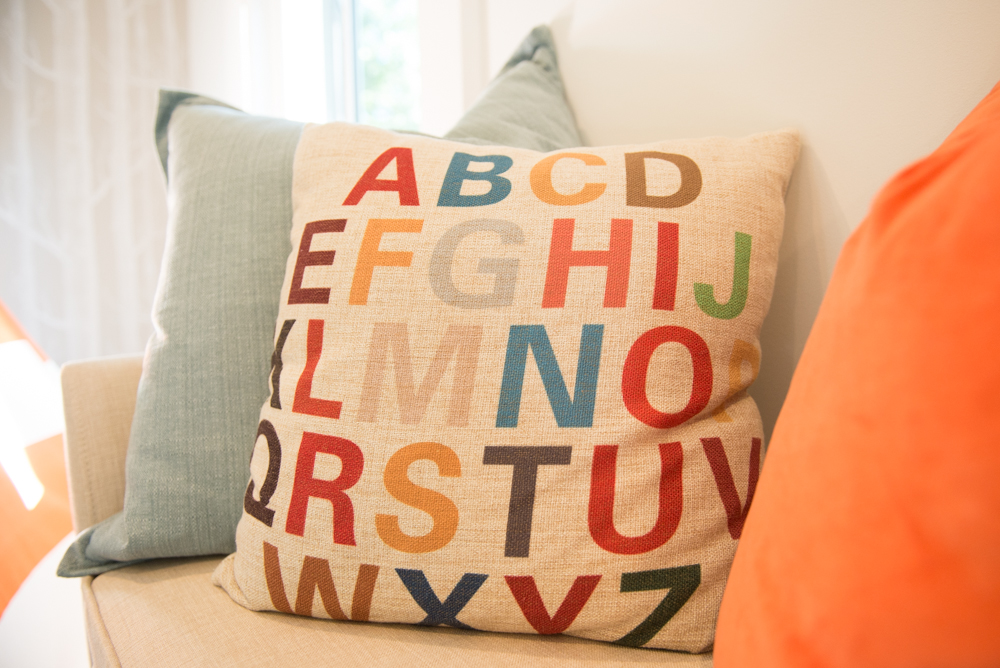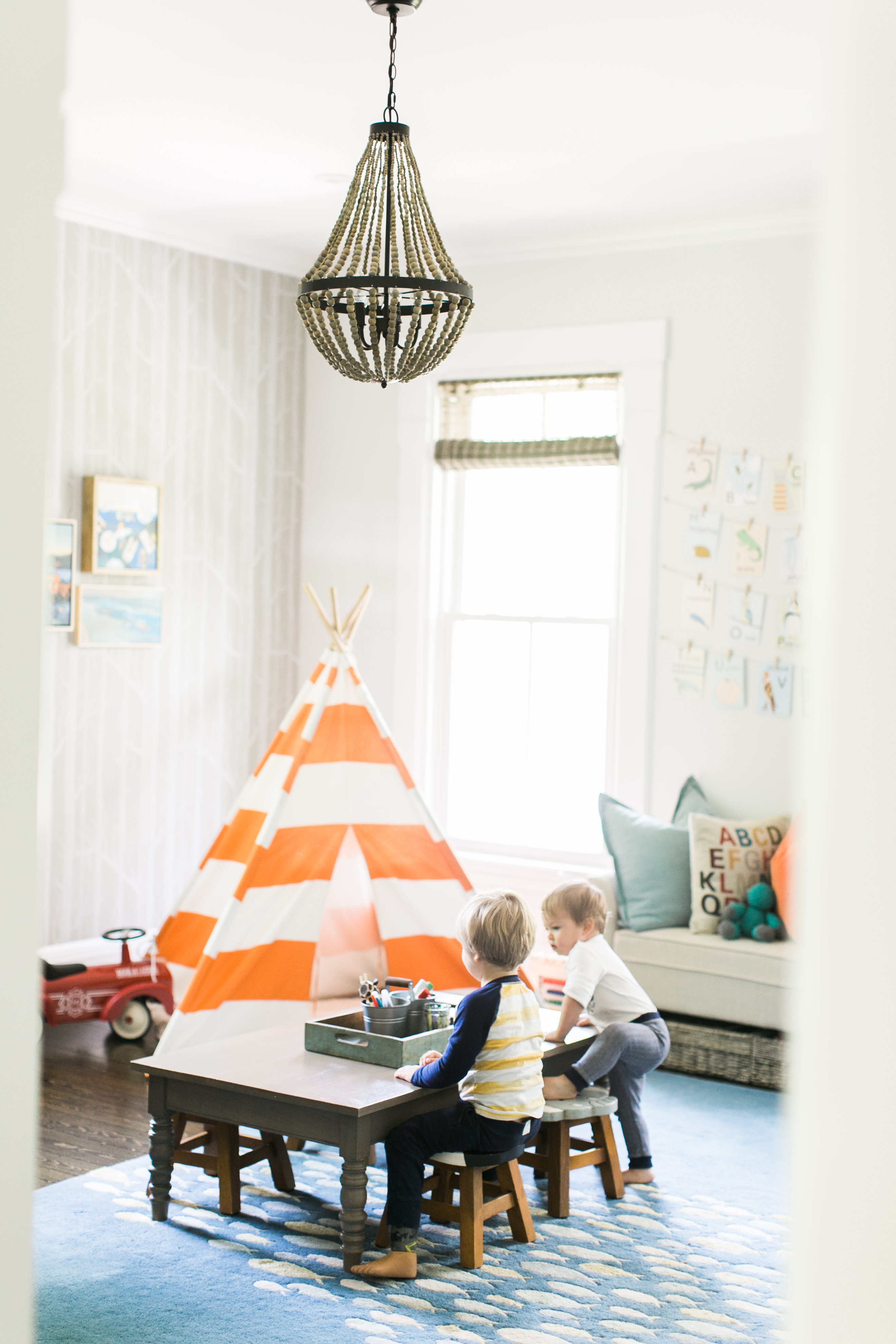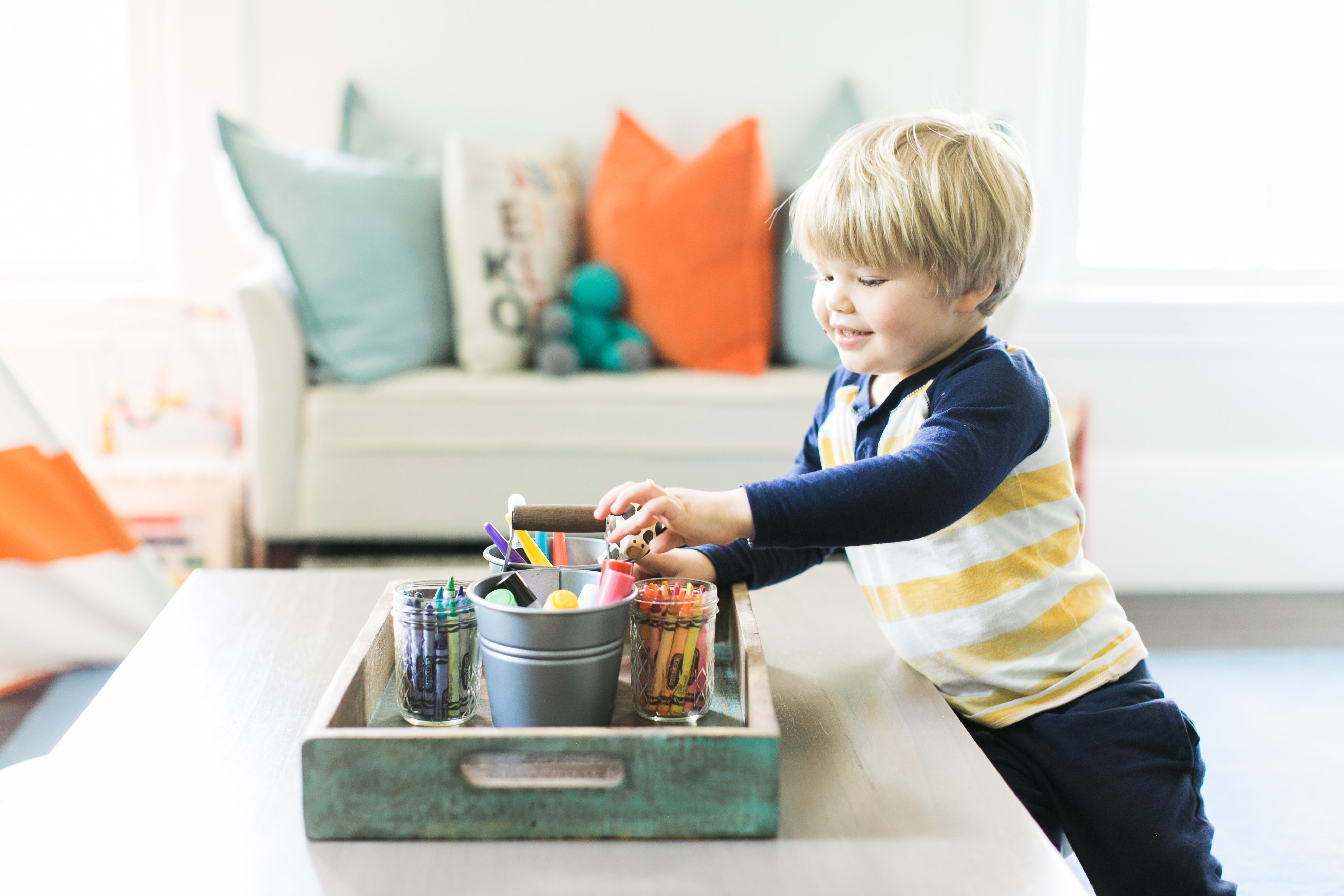 Note the lunch crumb on this kids face! 🙂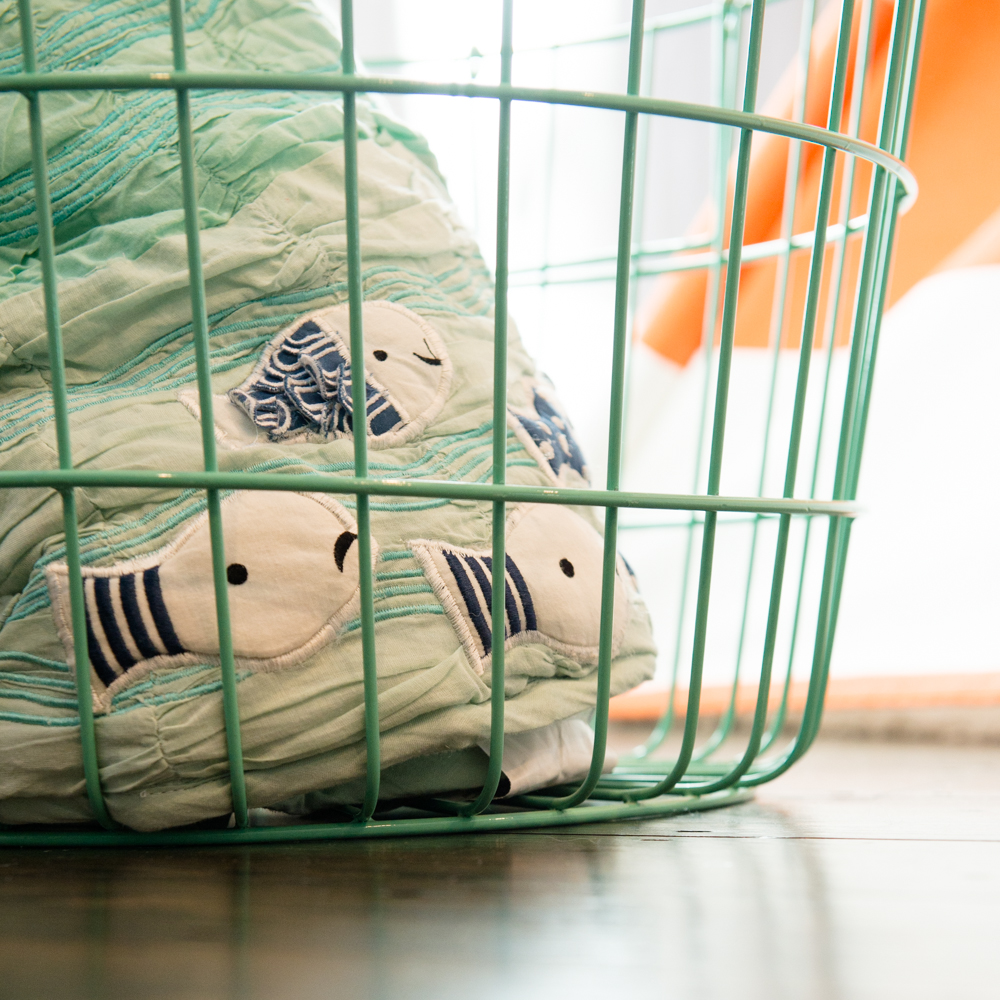 We have been in this house for two years and have already gone through two paint colors and two sets of window treatments. Mostly because when you're trying to make a whole house feel like home, you just can't invest the time and love that certain spaces need. But this little gem is getting lovely quick and is almost finished (if any space is ever actually finished).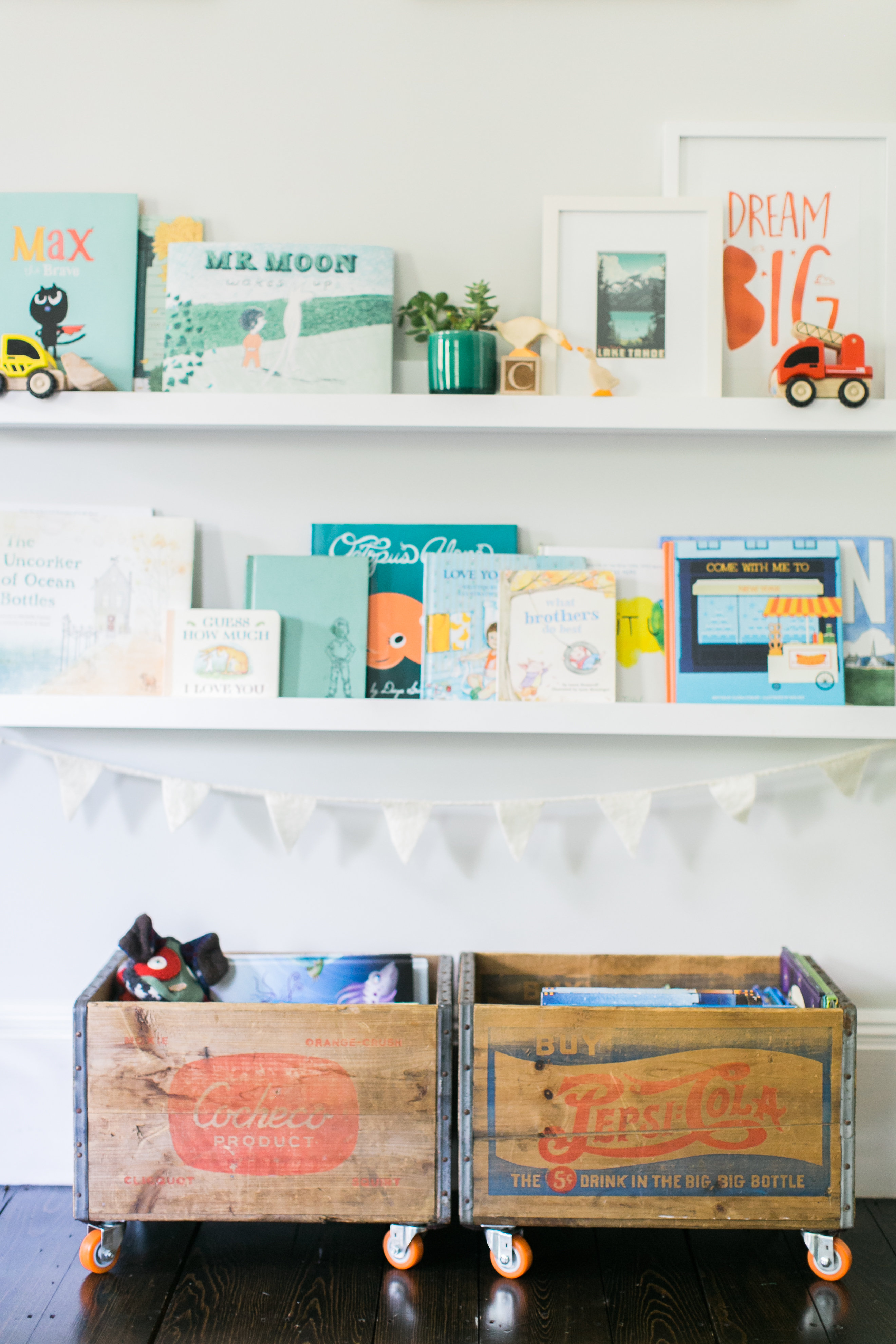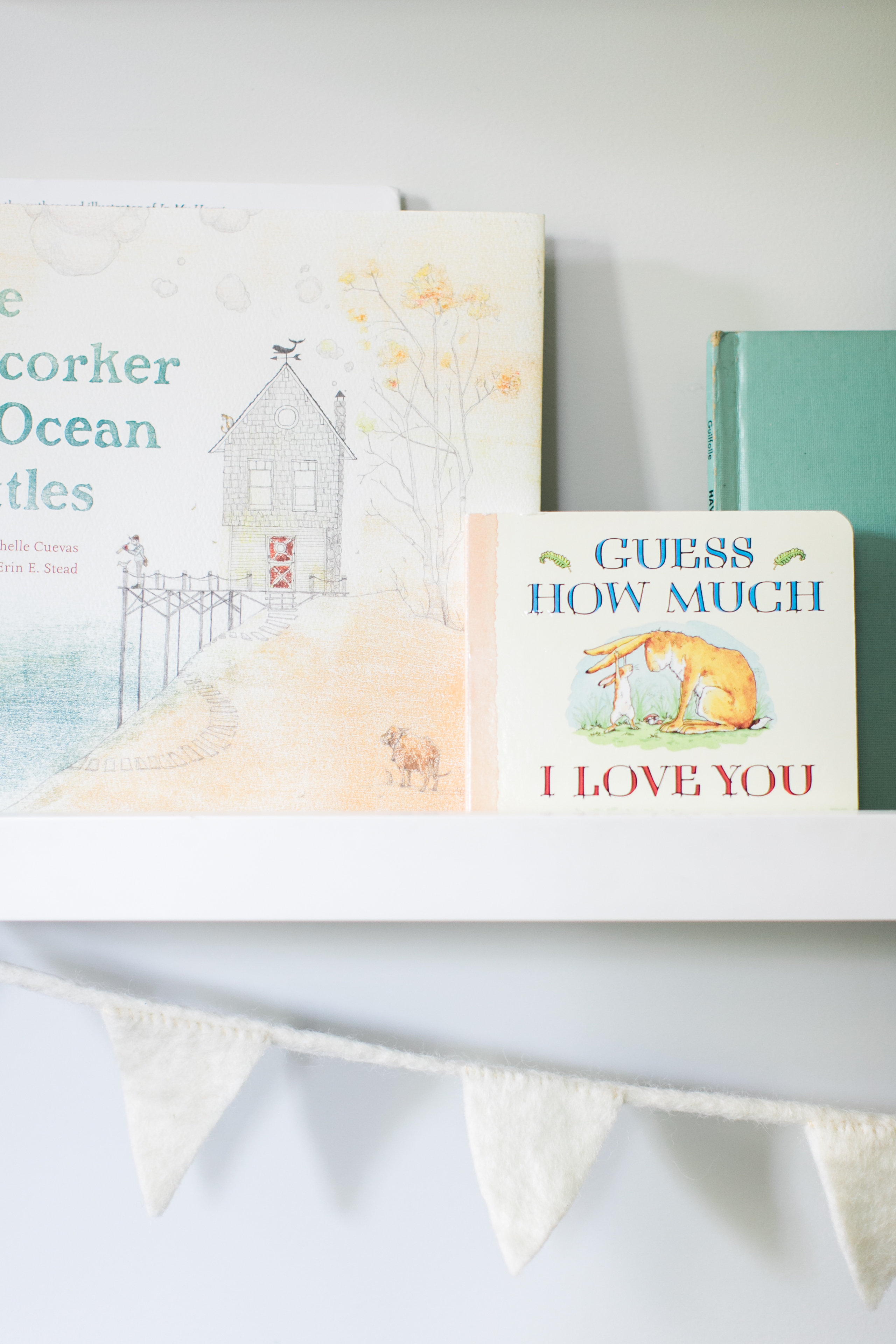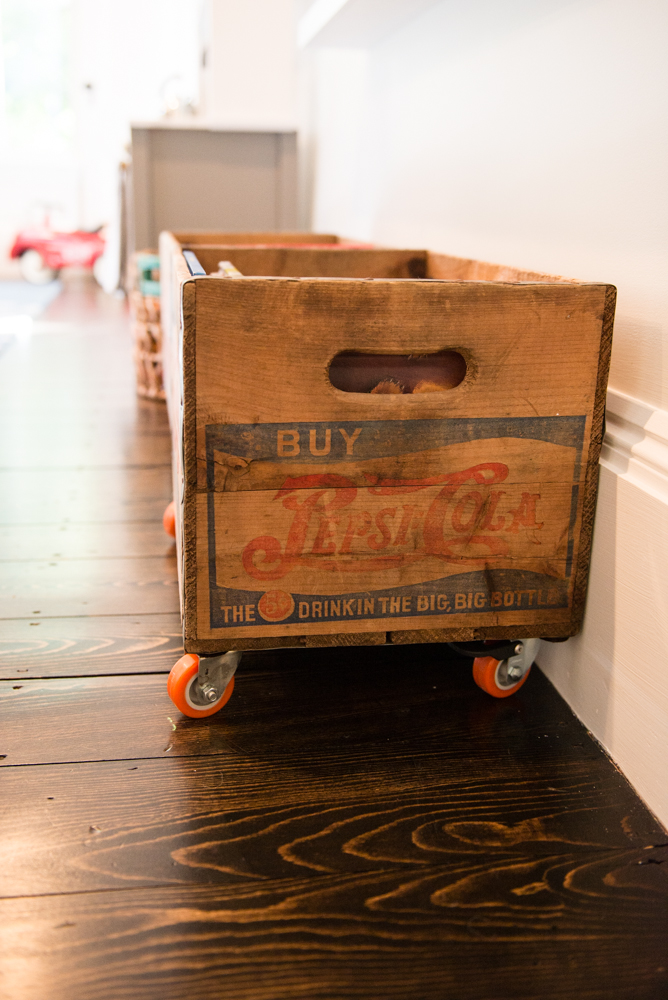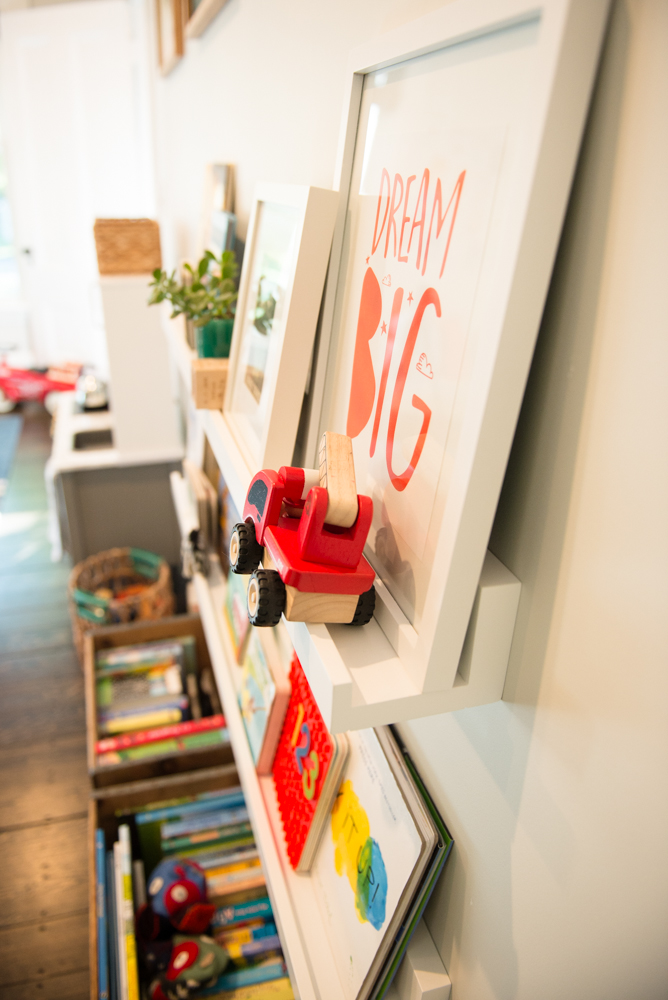 We stuck with soothing grey tones throughout the house and this room is no exception. The walls are Benjamin Moore Paper White and I can not say enough about this color. Go now and paint something this! It blends so nicely into the accent wall of Cole & Son's Woods wallpaper it is almost as if they are soul mates.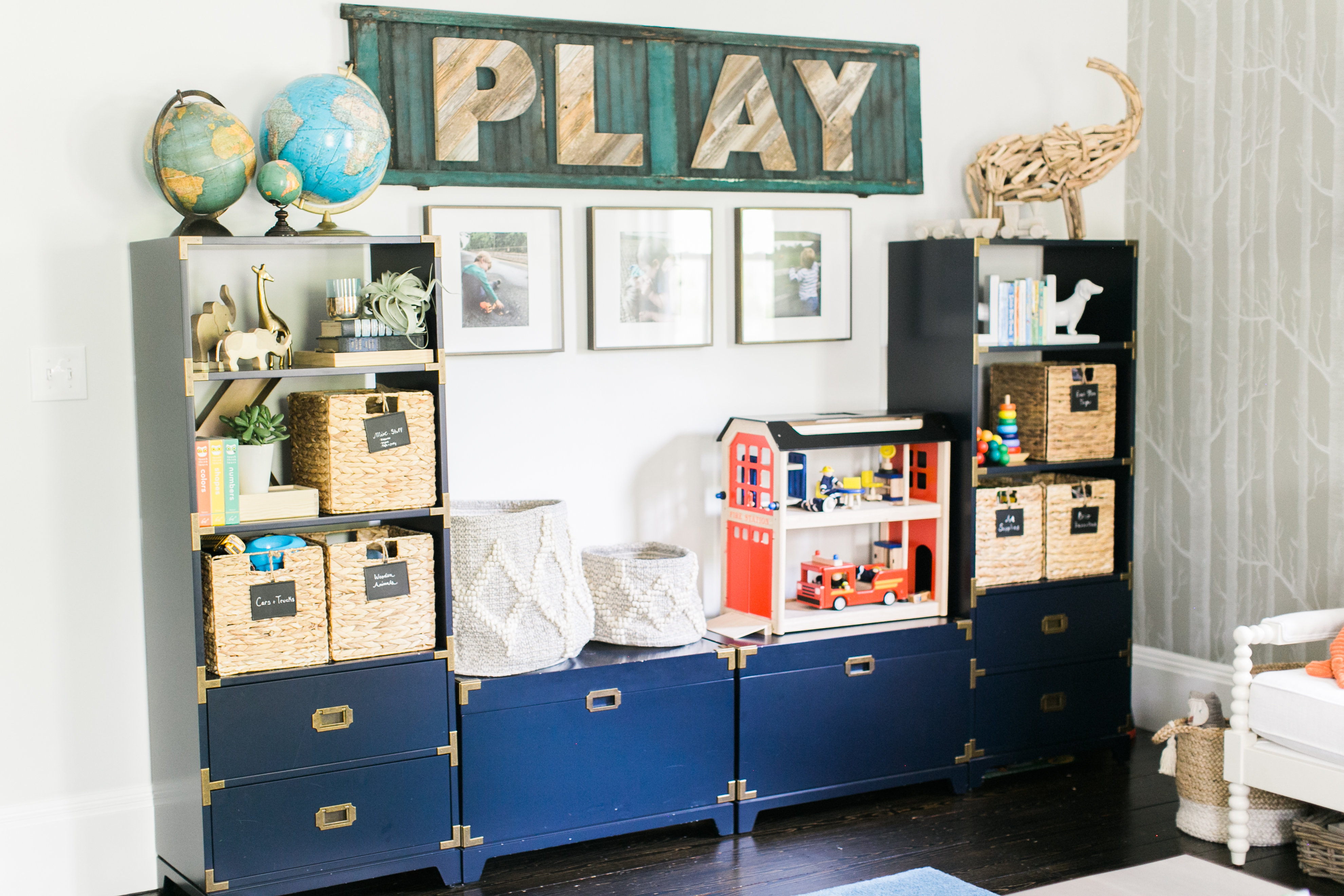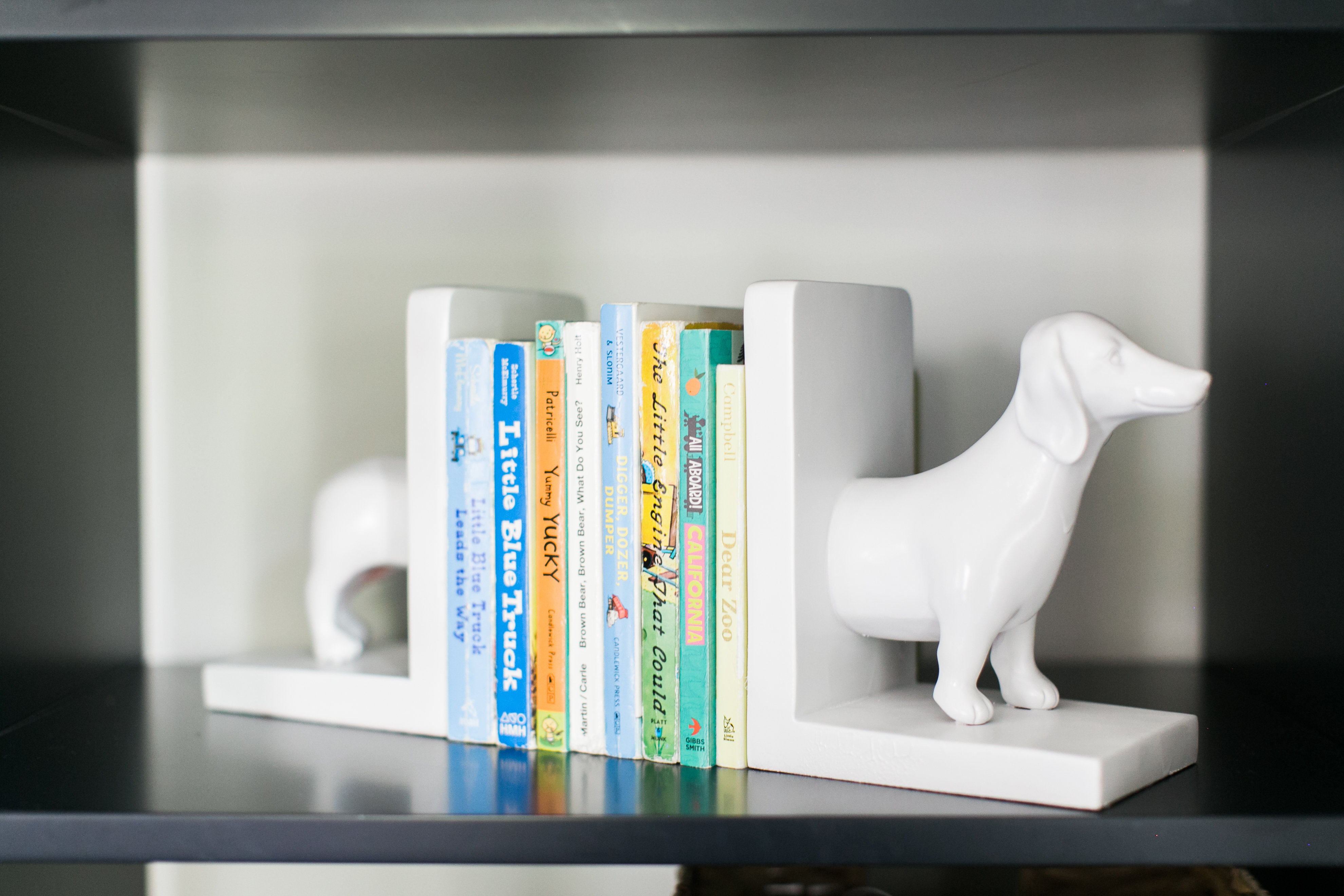 Now speaking of wallpaper, I ordered samples of this wallpaper in every color way possible and hung them up, debated long and hard between the traditional light grey/black color way and the taupe. In the end, I am so so pleased we went with the taupe. It has a beautiful softness that bounces light well. It balances out the room and blends nicely with all the other adjacent rooms. Now, I was a wee bit skeptical to let my husband install it. I held on tight to the rolls while he pried them out of my arms telling me we weren't dropping a grand for an installer. Sooo…I took some deep breaths and walked around the block AND in spite of my lack of confidence, we realized quickly he has a hidden talent. He's the official wallpaper-er of Woodlawn Ave.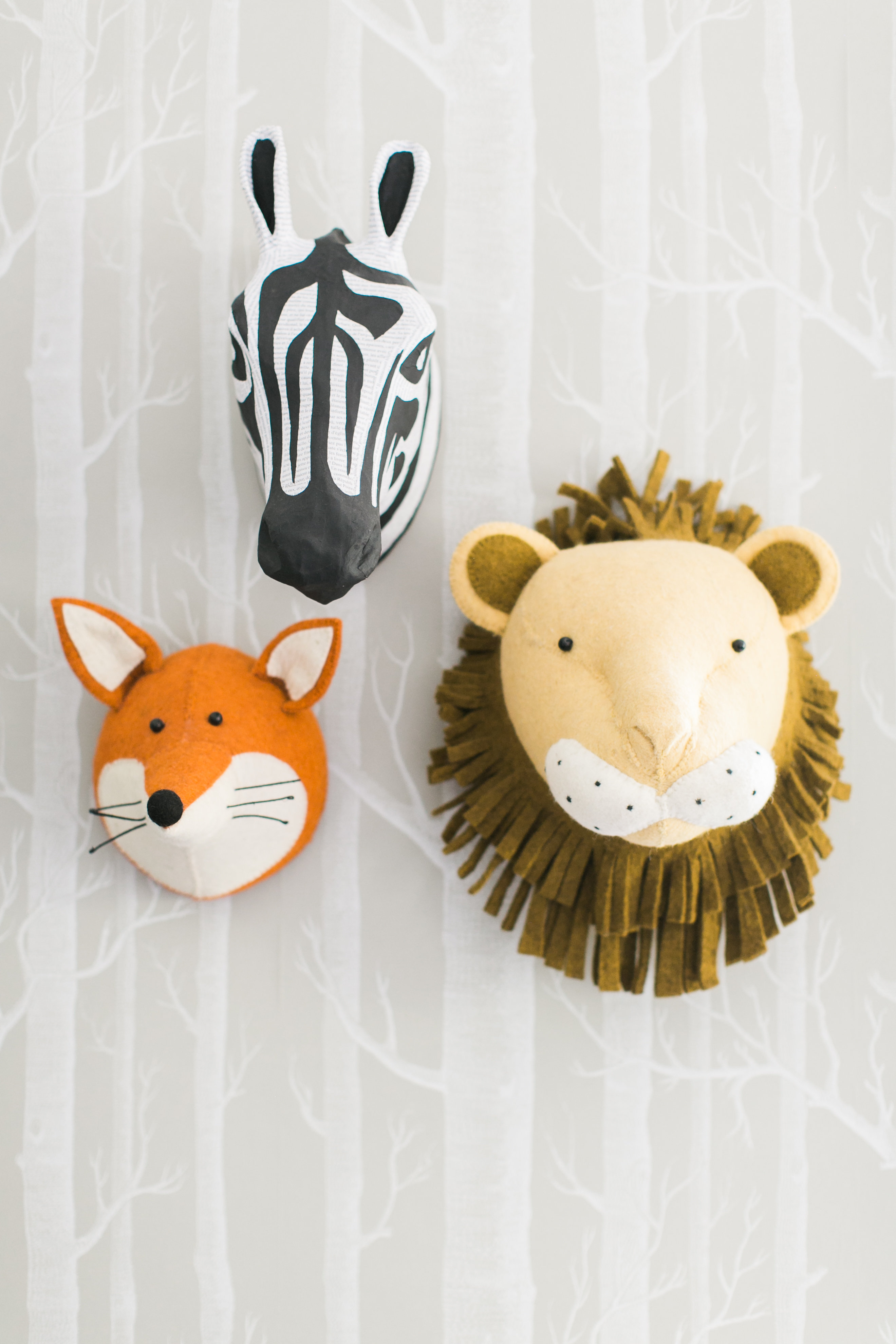 I'm on a more neutral kick with this house but we did break up the soft greys and taupes, blues and teal with a good ole' fashion pop of orange. It makes the room fun. It screams little boys. And they love it.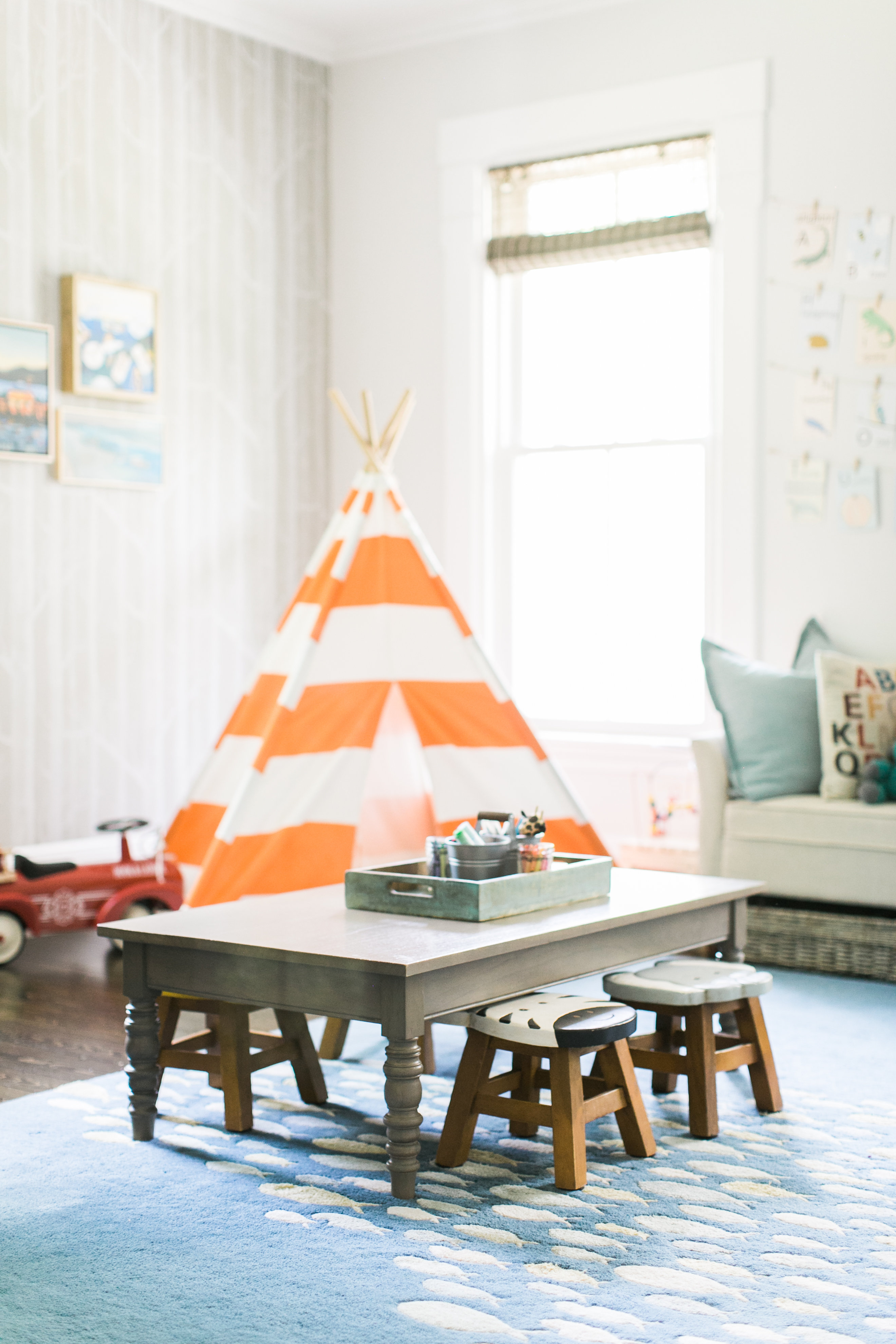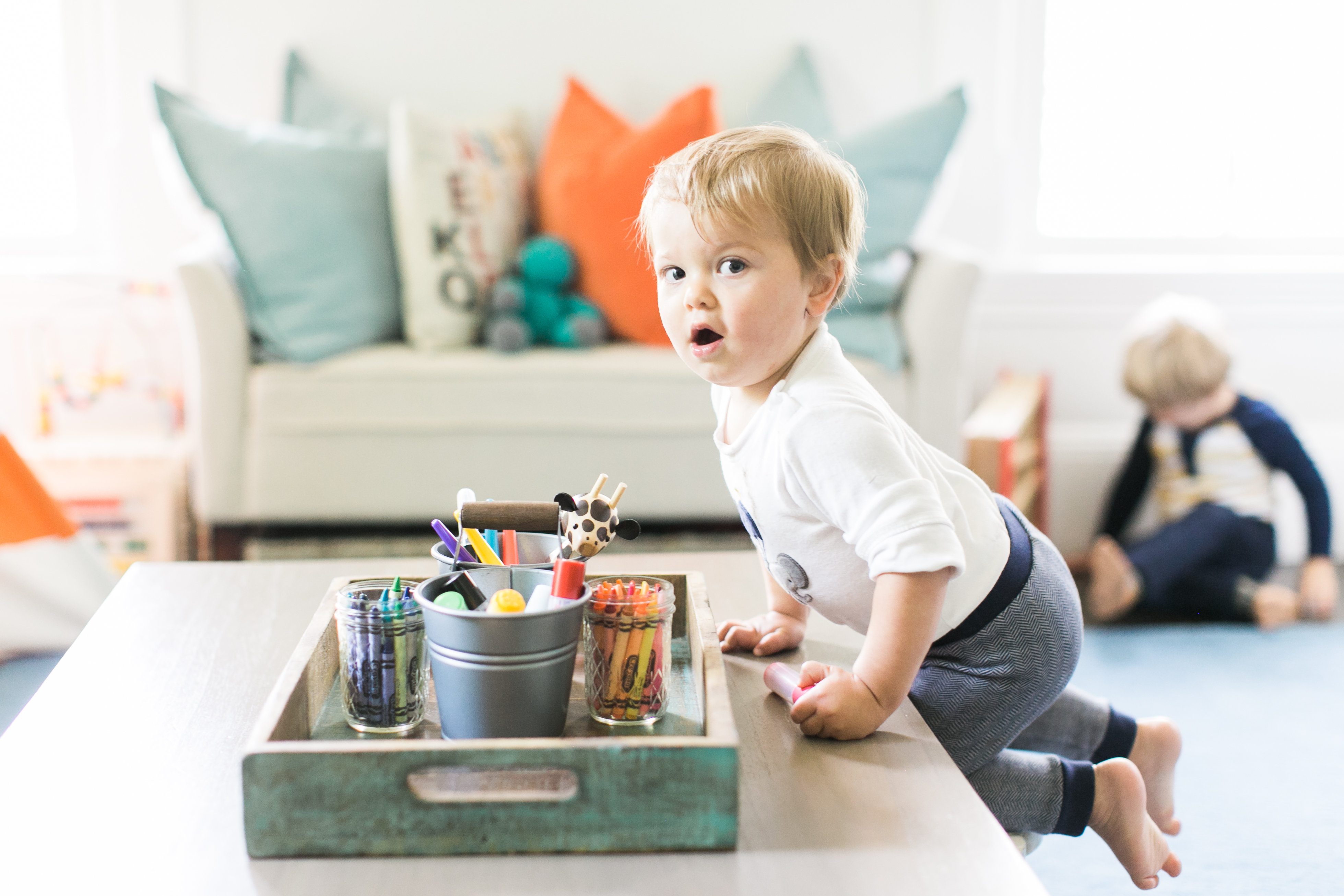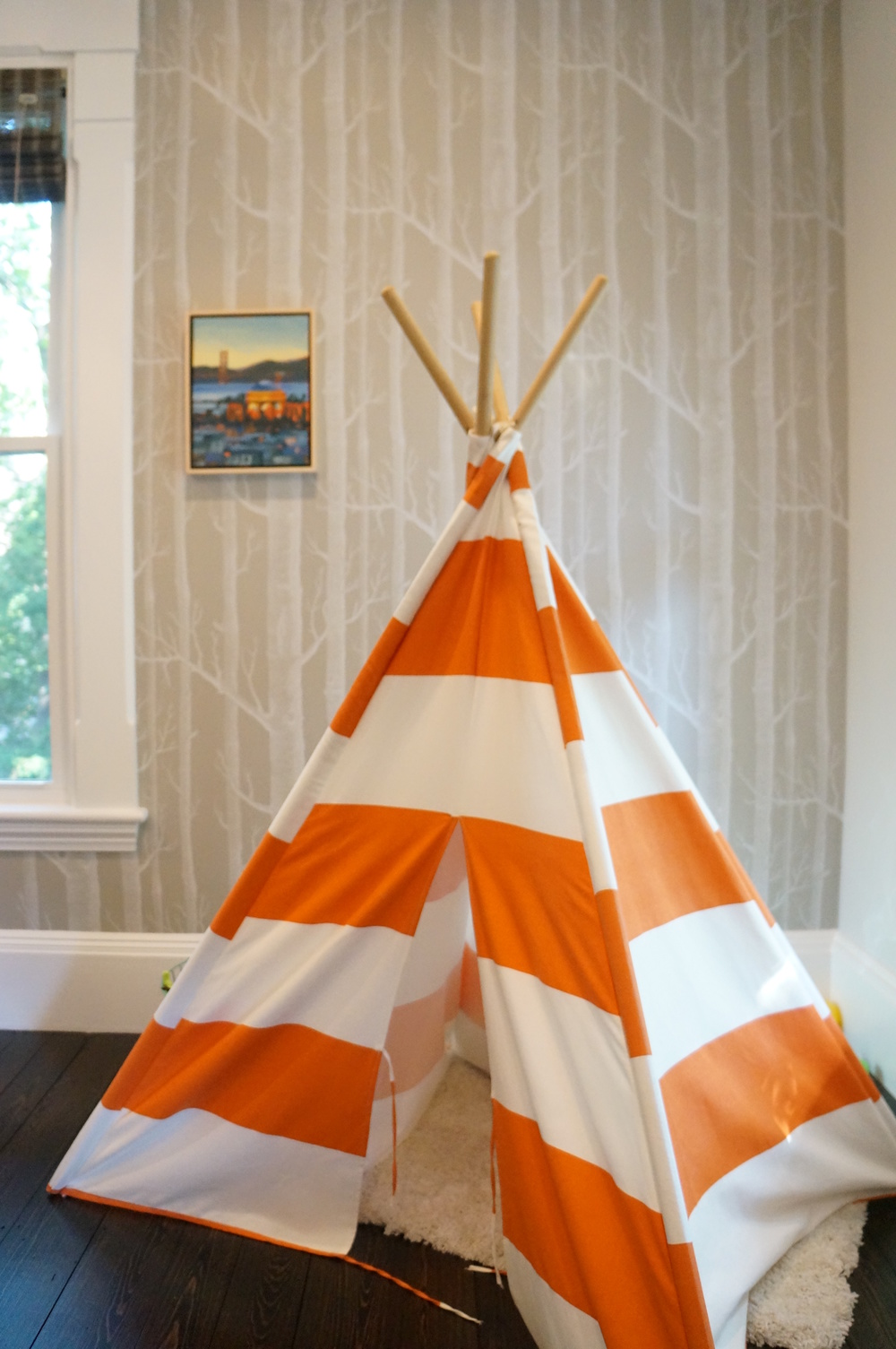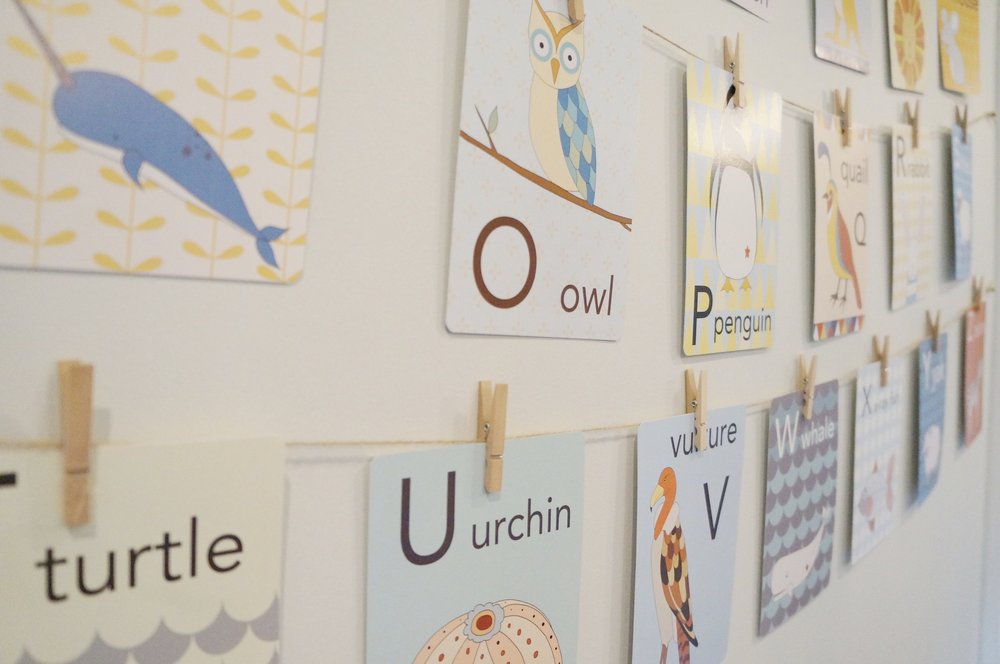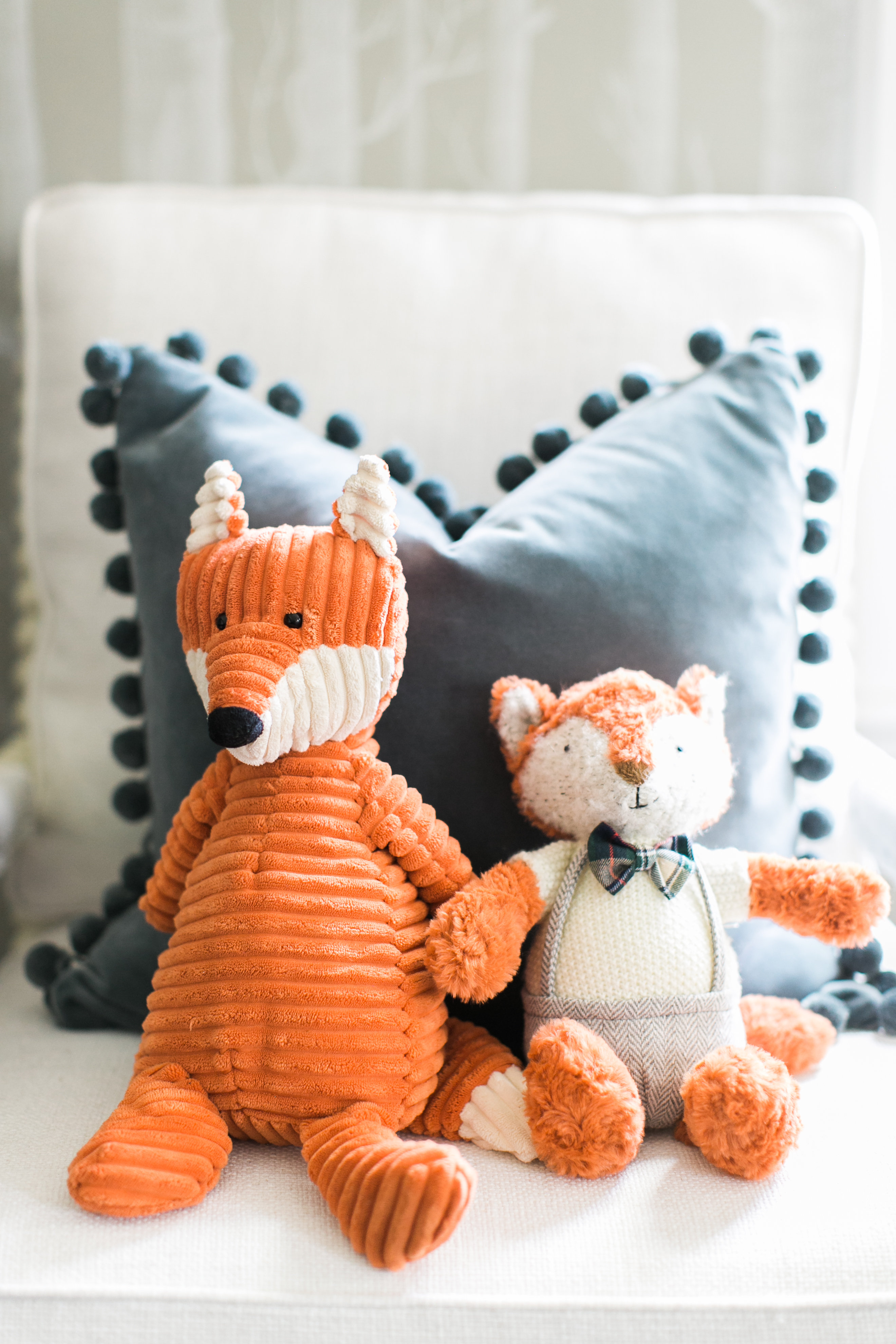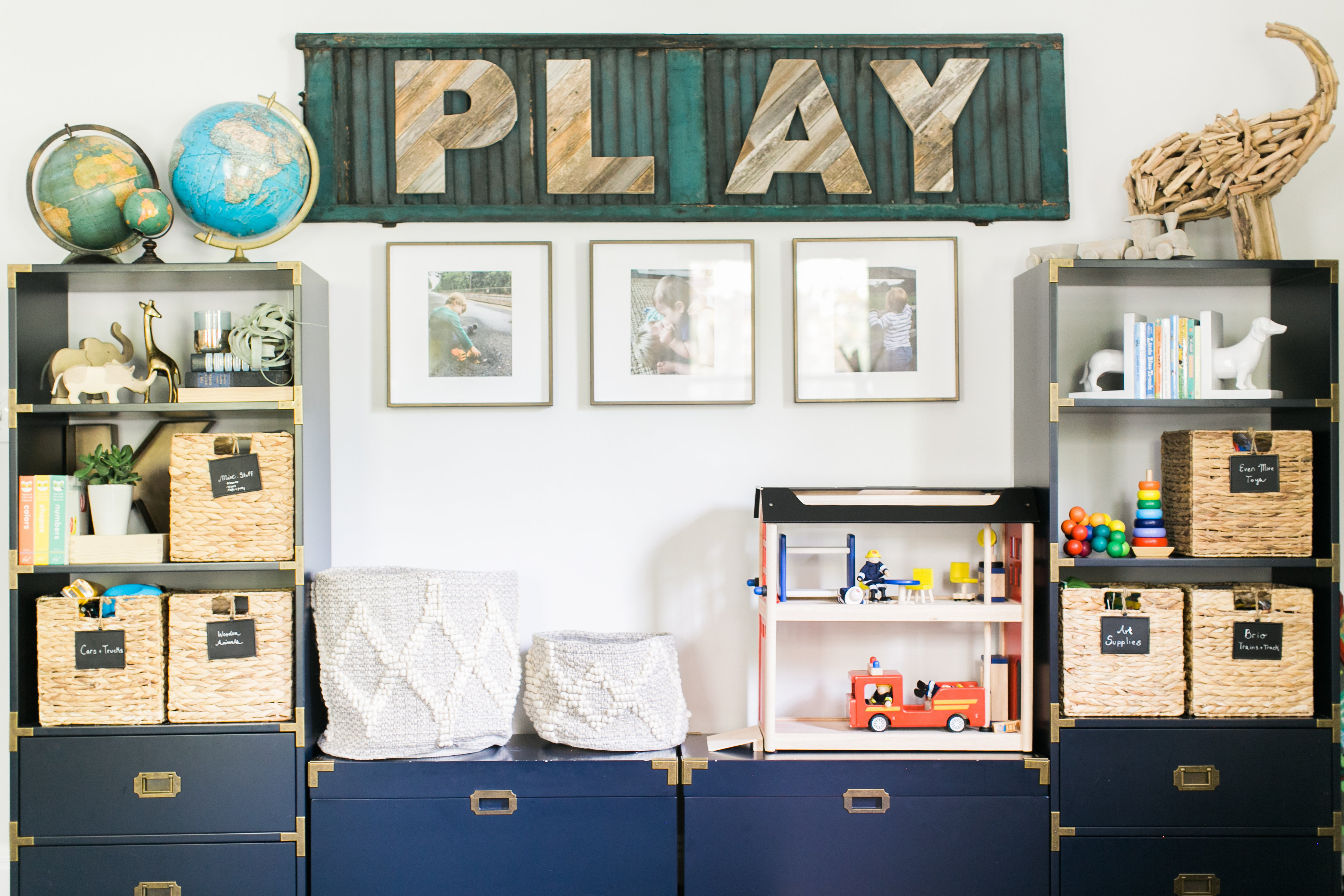 The PLAY sign is made of reclaimed wood letters from Fractured Wood off Etsy. For the longest time they were just independently hanging on our wall but with the ceiling height (9.5 ft), they just didn't seem to have enough substance. Enter a random trip to the garage where my little eyes spied some treasure in the eves of the garage–a stack of old shutters. From my vantage point the bottom one was the perfect color teal for the playroom and wanted to use it in some way. Aha! Oomphing up the play sign.
Now of course the one I had my eye on was at the very bottom of the stack. My poor husband had to get them all down so I could have the one visible from the bottom. I sprayed it with the hose as it was pretty dusty and spidery (YUCK!). But I did not do anything else to it. Just an old shutter with the perfect aged patina of teal. I'm sure you could find an old shutter at a salvage yard or antique store and achieve the same look. But there is something magical about being able to use something that was original to your home. I'm dreaming up big plans for the other 16 shutters.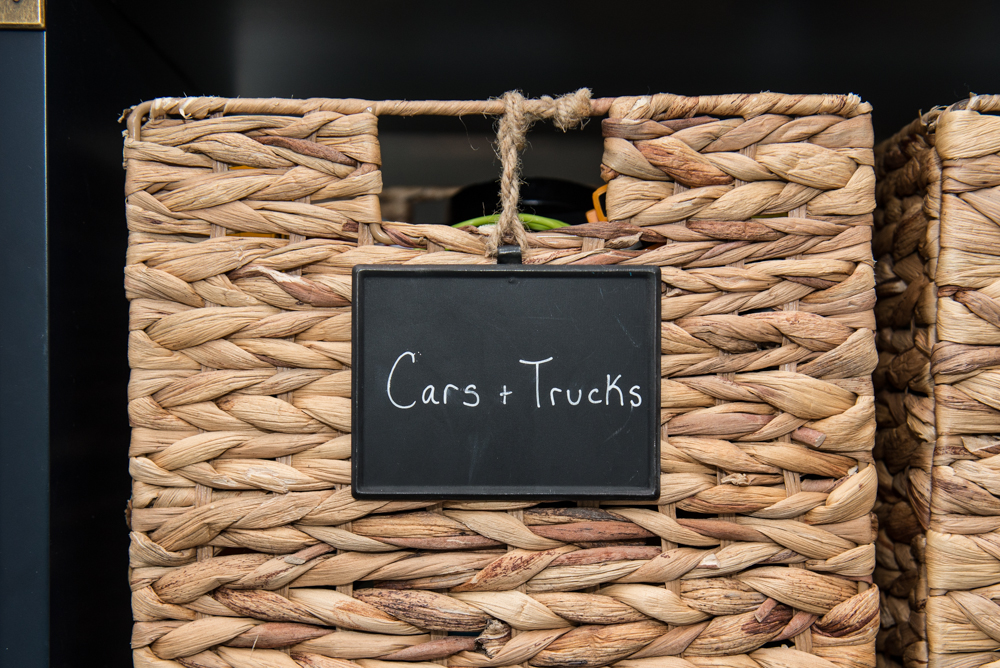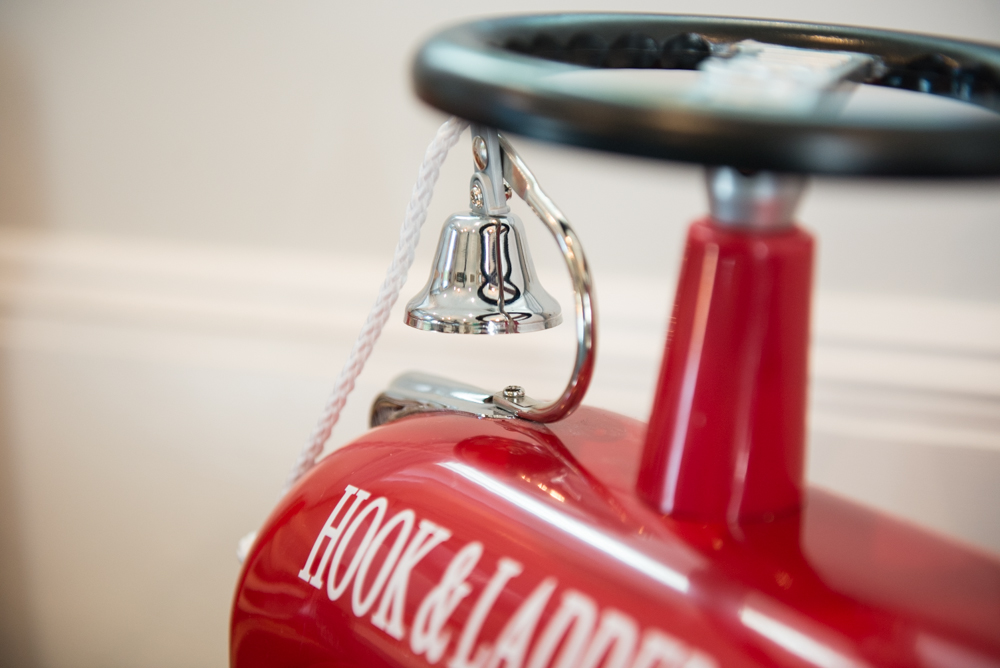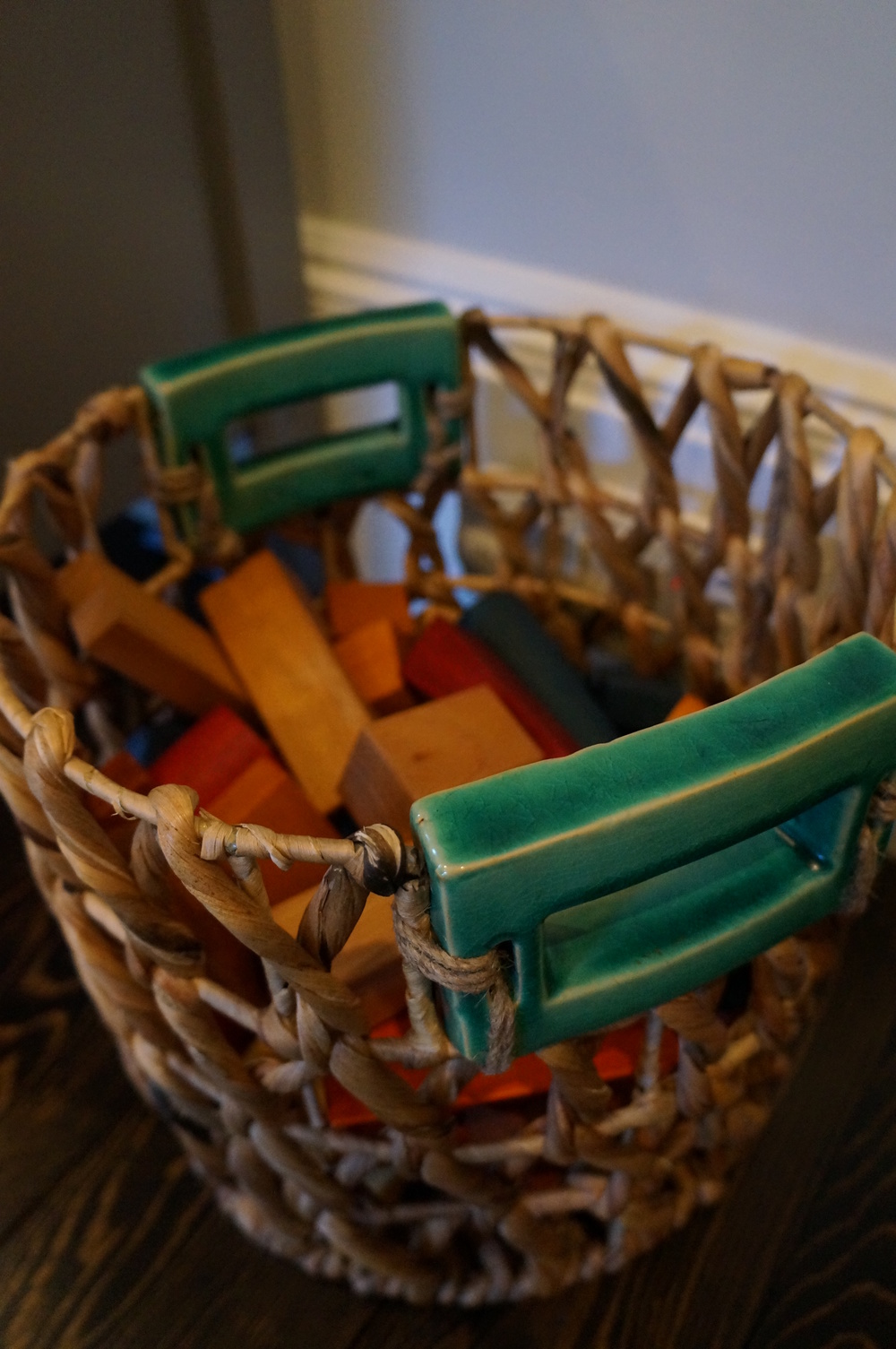 The IKEA play kitchen got jazzed up to mimic momma's real kitchen. The color is Chantilly lace on the top and Chelsea Grey on the bottom. I spray painted the handles antique gold and sealed it with a clear coat, the clear coat is key, it prevents the gold from scratching off. The baskets on top hold cute felt food.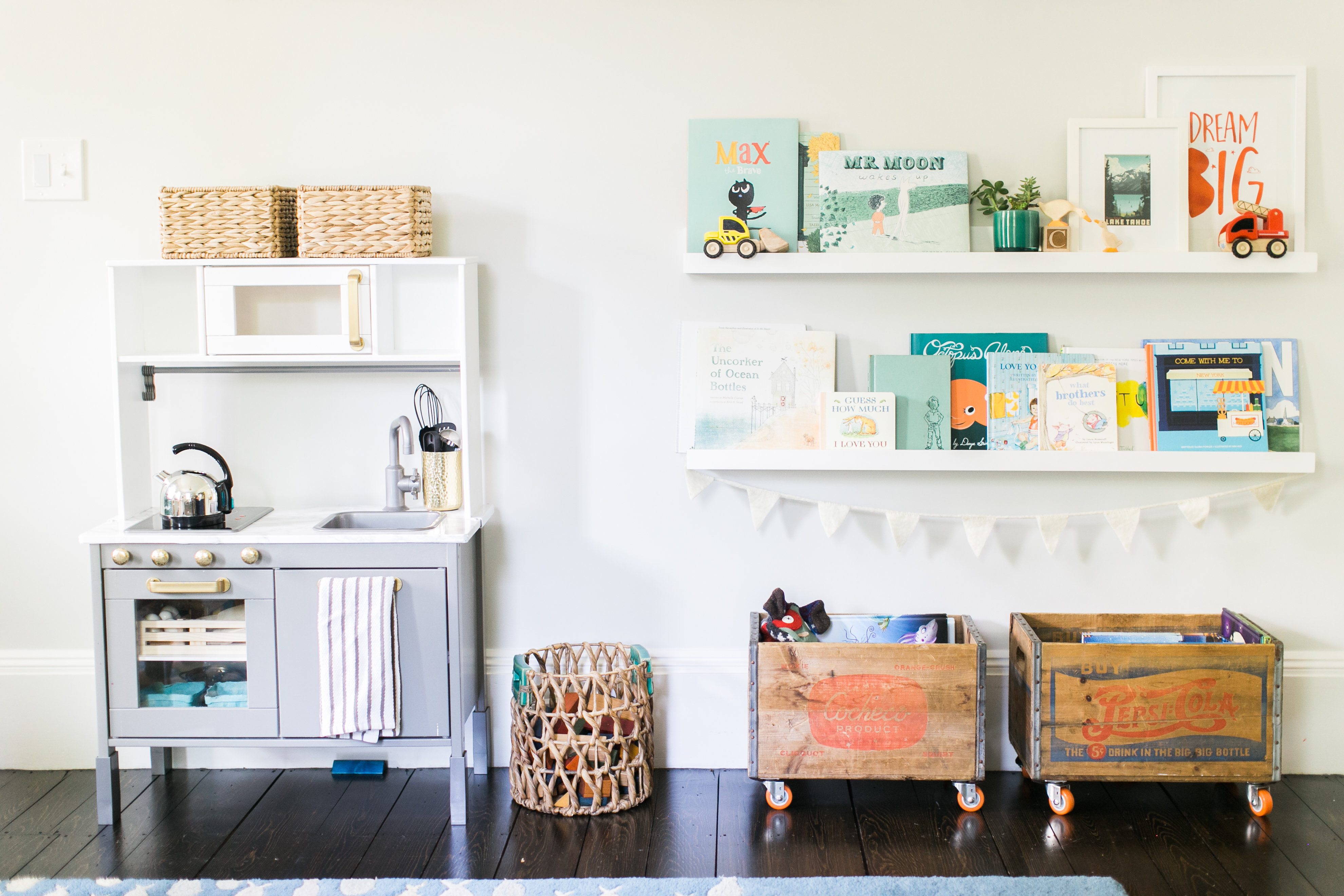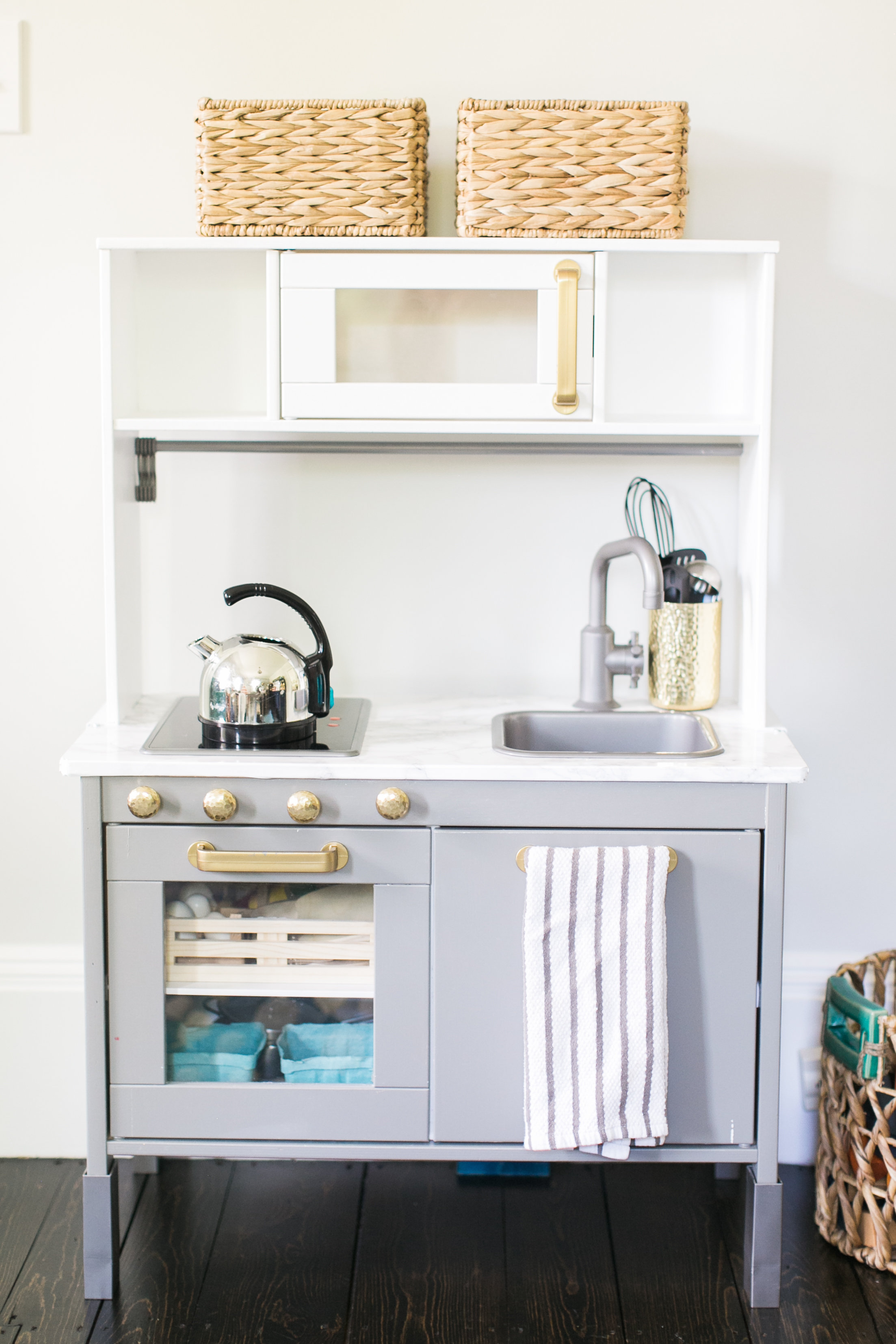 The reading shelves are from PotteryBarn and the crates were hunted down on ebay and etsy. It took a long time to find old crates that weren't so rusty or rough that they could hurt little kiddo hands while matching the patterns and colors to those found in the room. But we succeeded and I love them. We added orange wheels to raise them up a bit off the floor (and to keep the floor from getting scratched).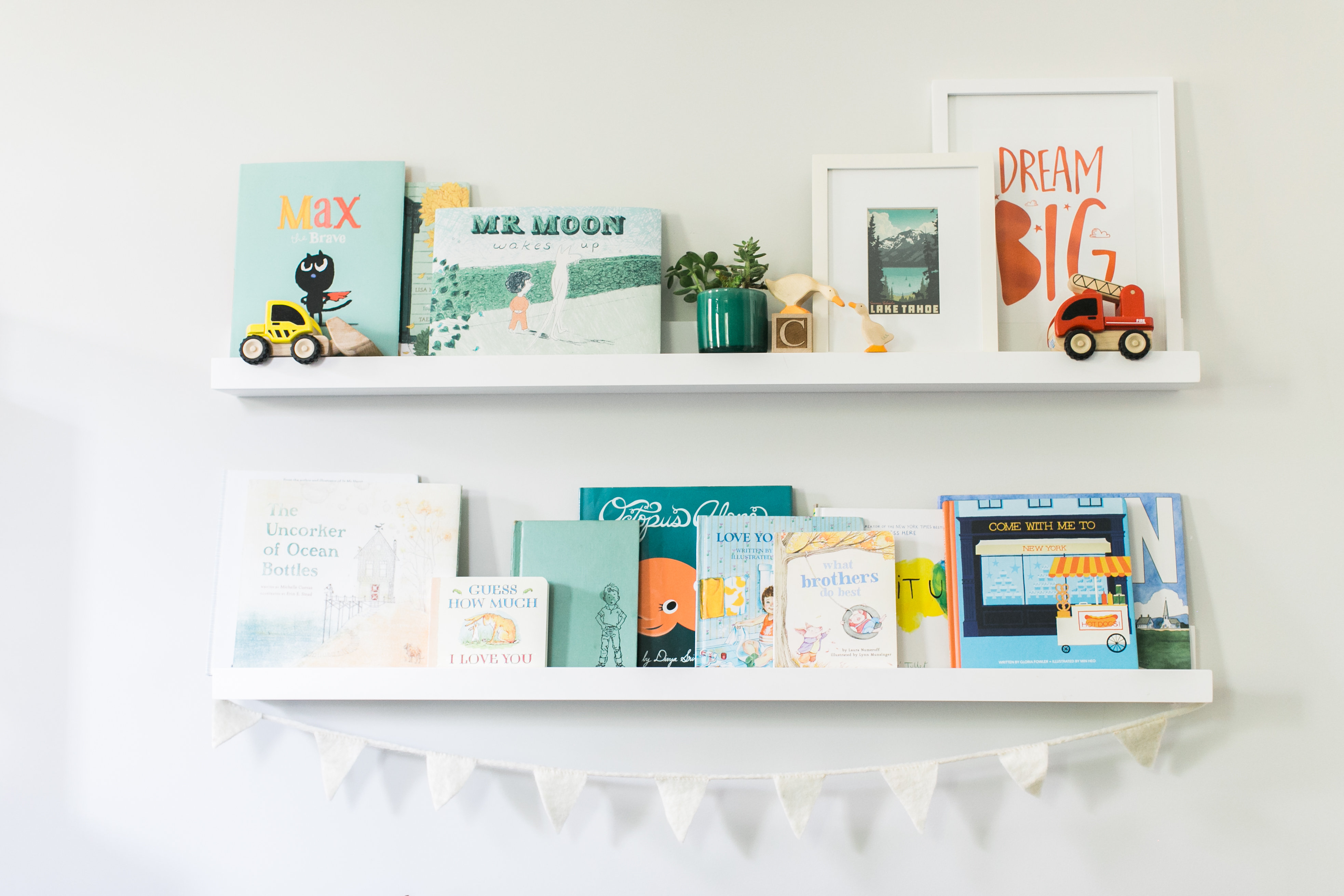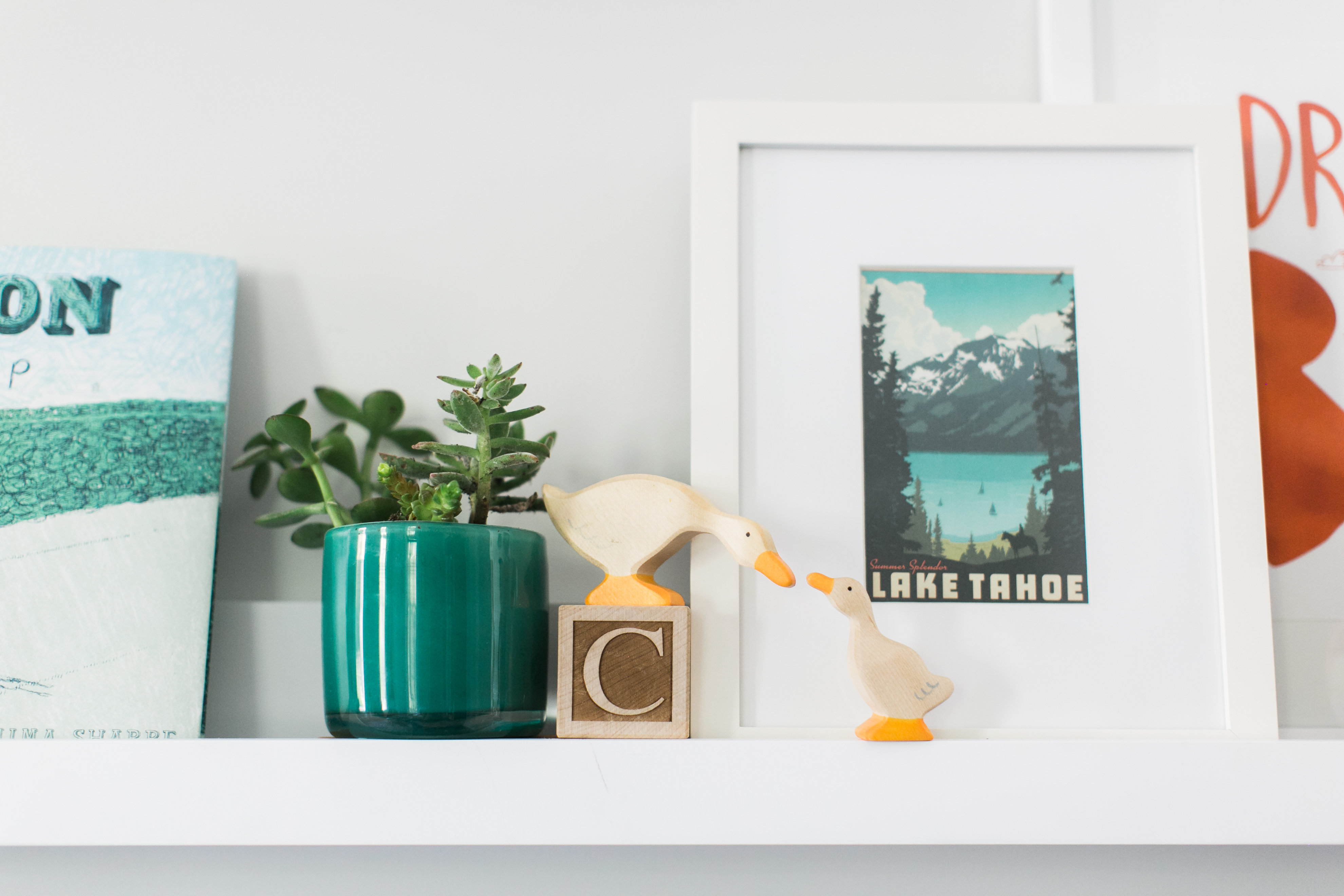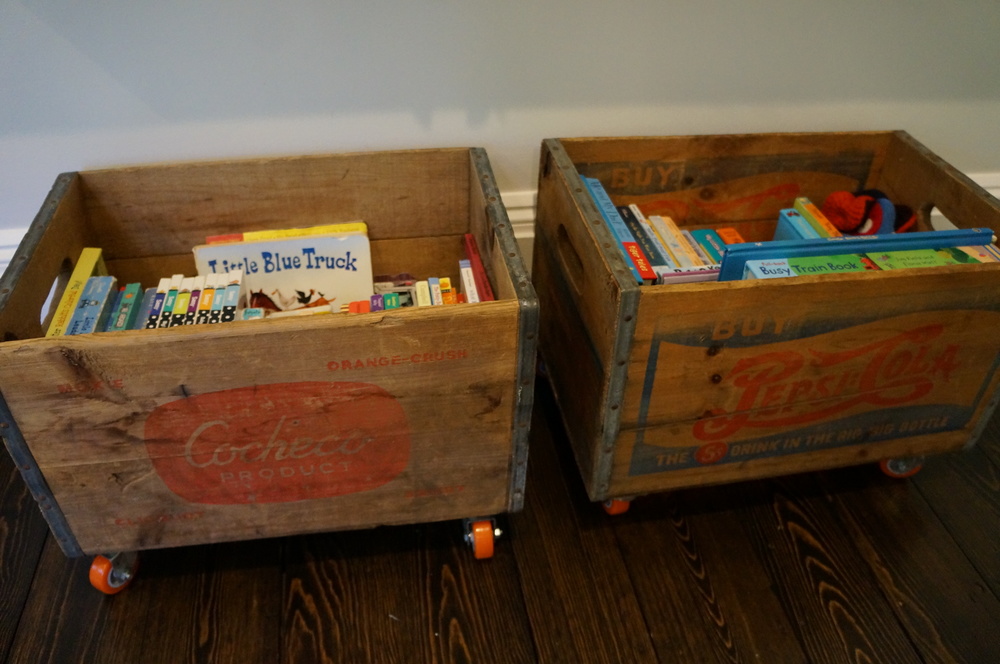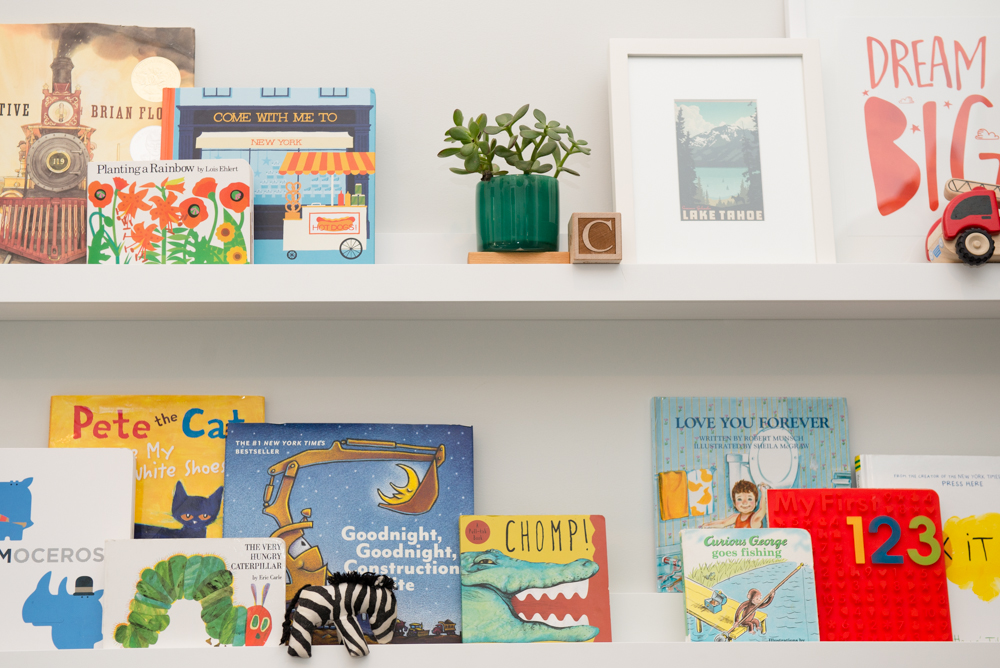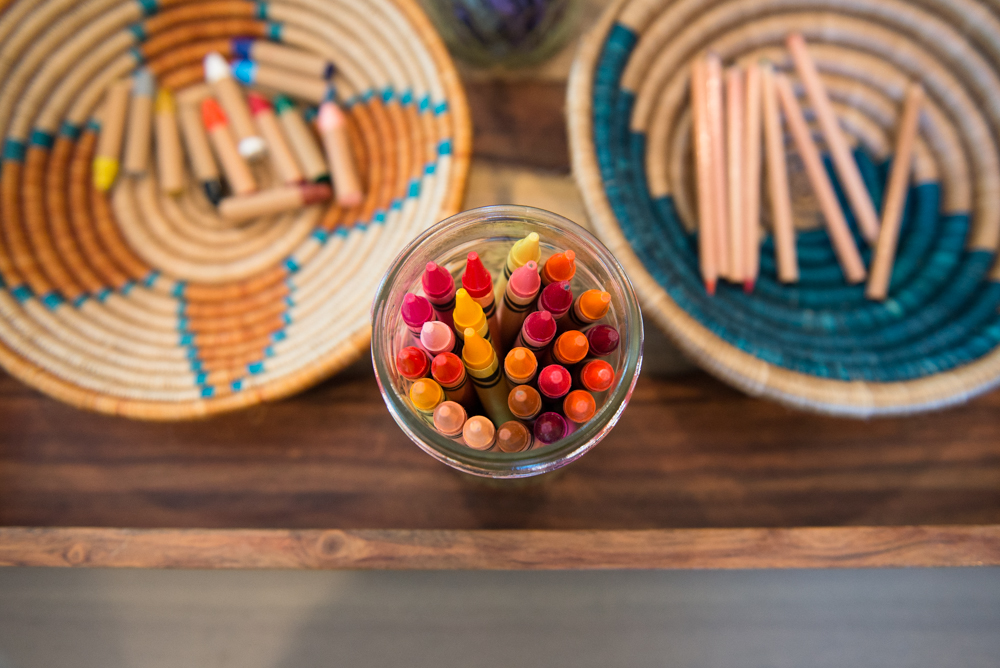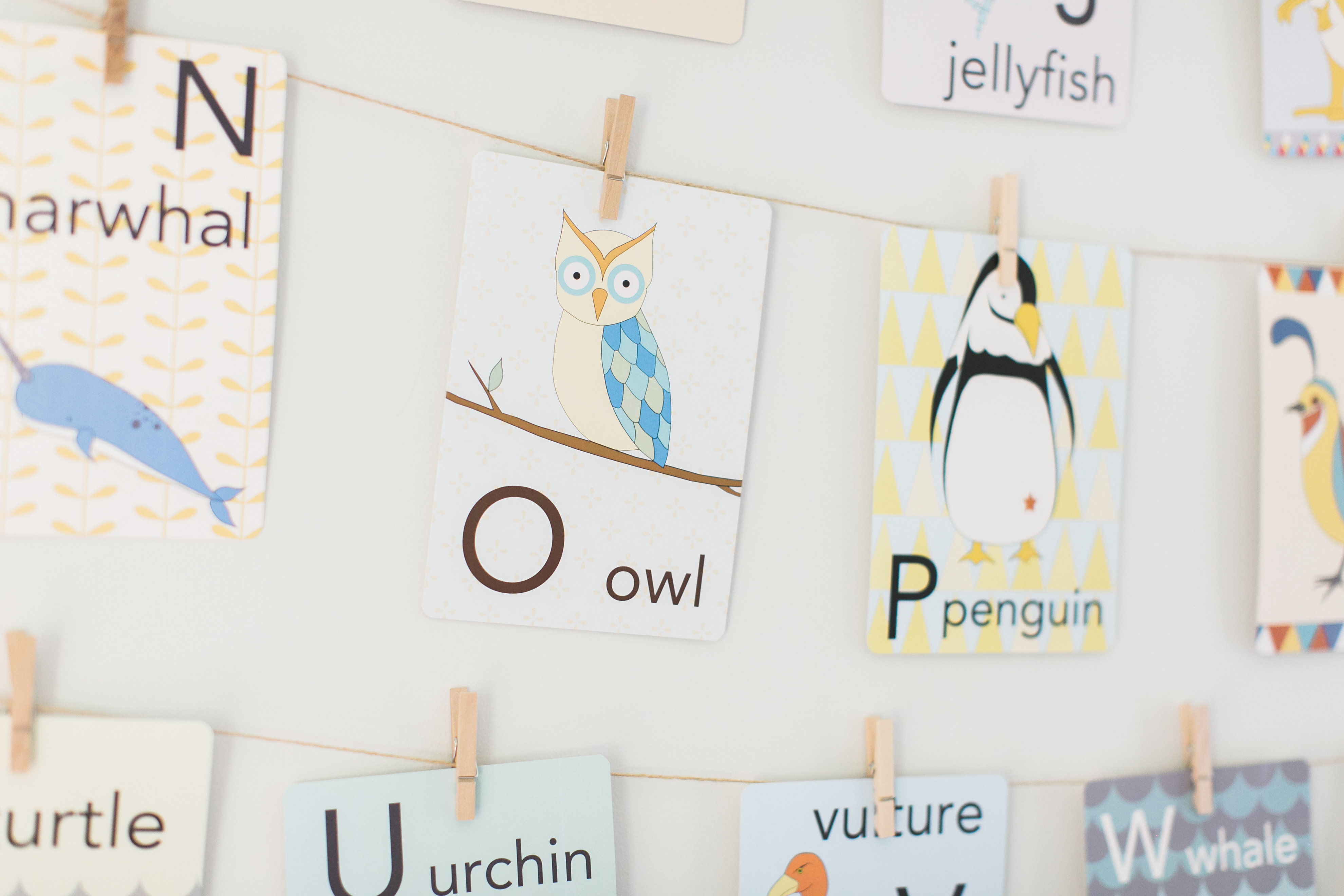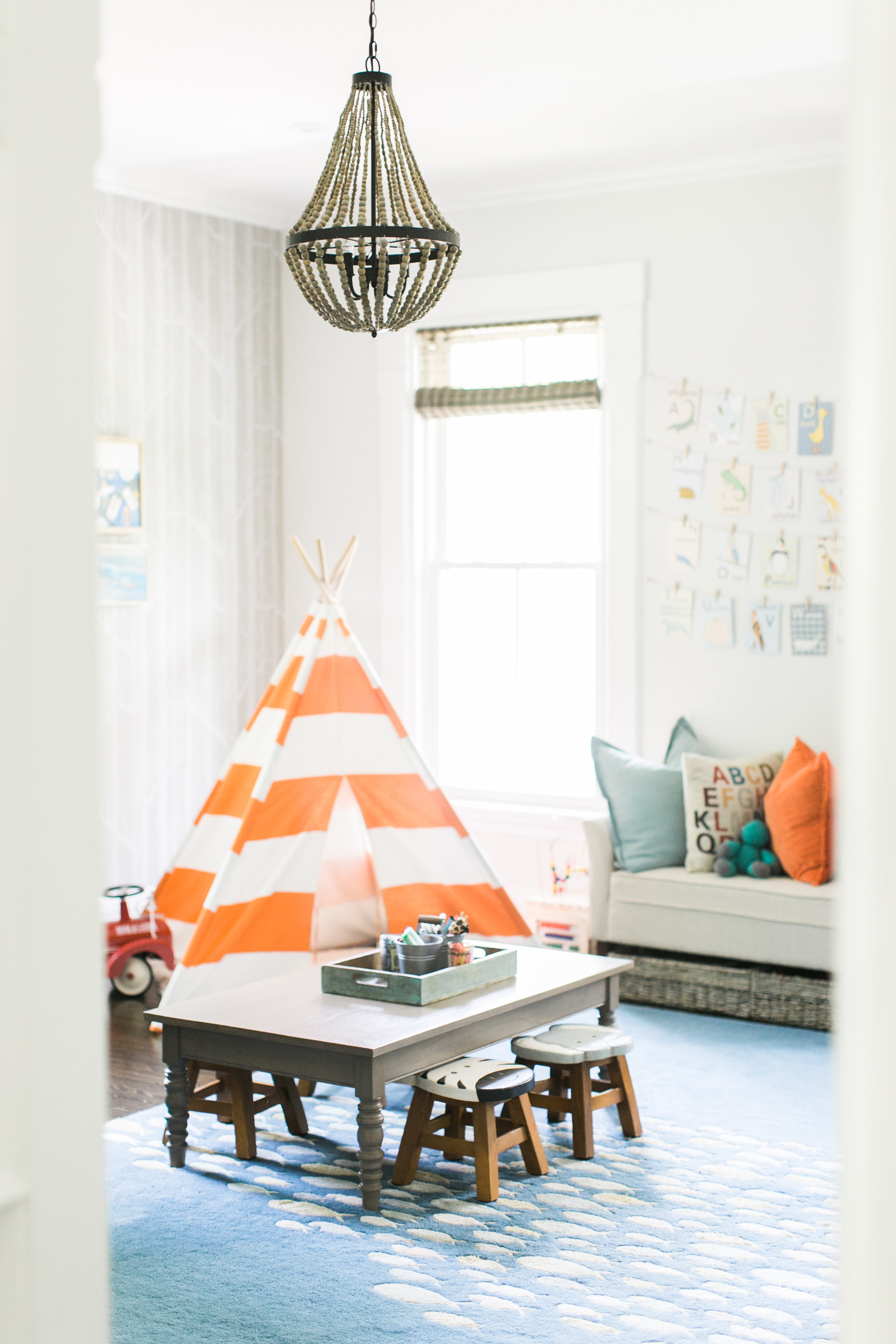 The chandelier was replaced with a wood bead one from Cost Plus World Market. It casts a lovely shadow around the room. Altogether I'm quite pleased. There's a few little changes I'm pondering but for the most part, it came together so nicely. What do you think? Would you like to come over and play?
As promised, these before pictures are a bit scary. Brace yourselves. I almost wish we would have taken more. Proof positive that a little elbow grease and planning can transform a place.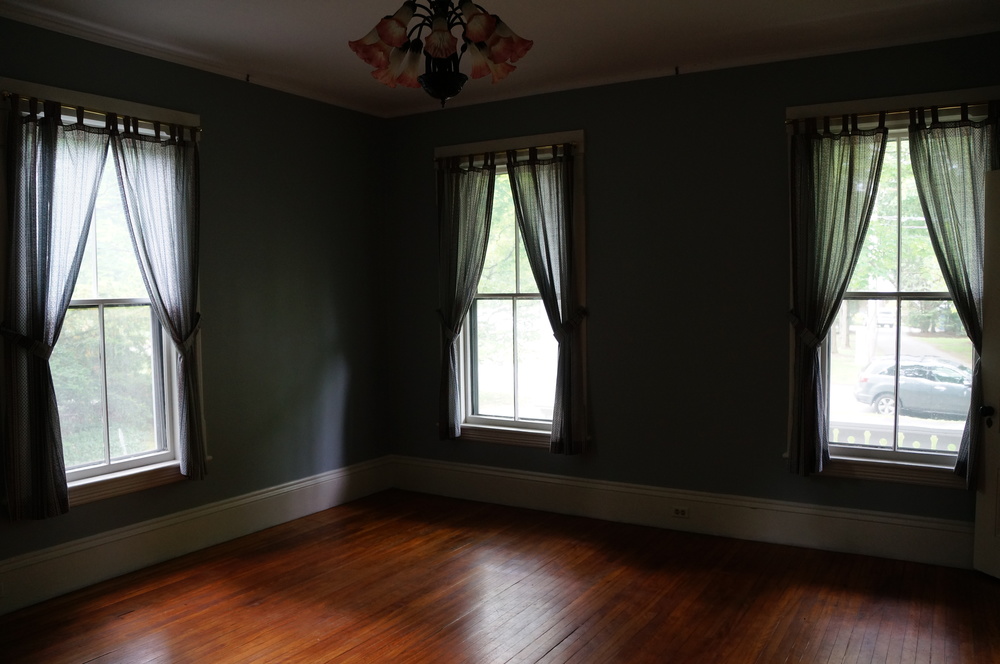 Pretty Pictures by Bethany Carnes Photography and  Ruth Eileen Photography
Sources:
Rug: Coastal Resort in Schooled by Jaipur in Aegean blue, rugs direct
Train Table: Land of Nod
TeePee: Land of Nod
Alphabet Cards: Kate Durkin off Etsy
Wallpaper: Cole & Son's Woods in taupe
Fox and Lion animal head: Fiona Walker
Zebra animal head: Anthropologie
Bookcases and toy chests: Land of Nod
Seagrass baskets: Kohls
Old crates: Ebay and Etsy
Book Shelves: Potterybarn in white
Alphabet Pillow: ebay
Chandelier: CostPlus World Market
Beach Art: Bree Madden for Deny Designs
Play Kitchen: Jazzed up Ikea Kitchen
Wall color: Benjamin Moore, Paper White
Red Ride on Fire truck: Land of Nod
Painting: Original by Paul Norwood for Serena and Lily
Grey Settee: Target Threshold Settee Bench
Shop This Post


/wp-content/uploads/2017/04/finding-lovely-logo.png
0
0
Finding Lovely
/wp-content/uploads/2017/04/finding-lovely-logo.png
Finding Lovely
2016-09-16 04:25:28
2017-08-21 20:46:38
Playroom