When we walked through the open house, we took one look at this kitchen and shuddered. It was a case of "what were they thinking?" It was a whole lot of craftsman style and a whole lot of wood colors…just about enough to drive me crazy for a few months. But like the rest of the house, I could see it. The cabinetry was solid and well-made, went all the way to the ceiling and the space had an appropriate flow. The appliances, although old (15+ years) were all working and had been top of the line.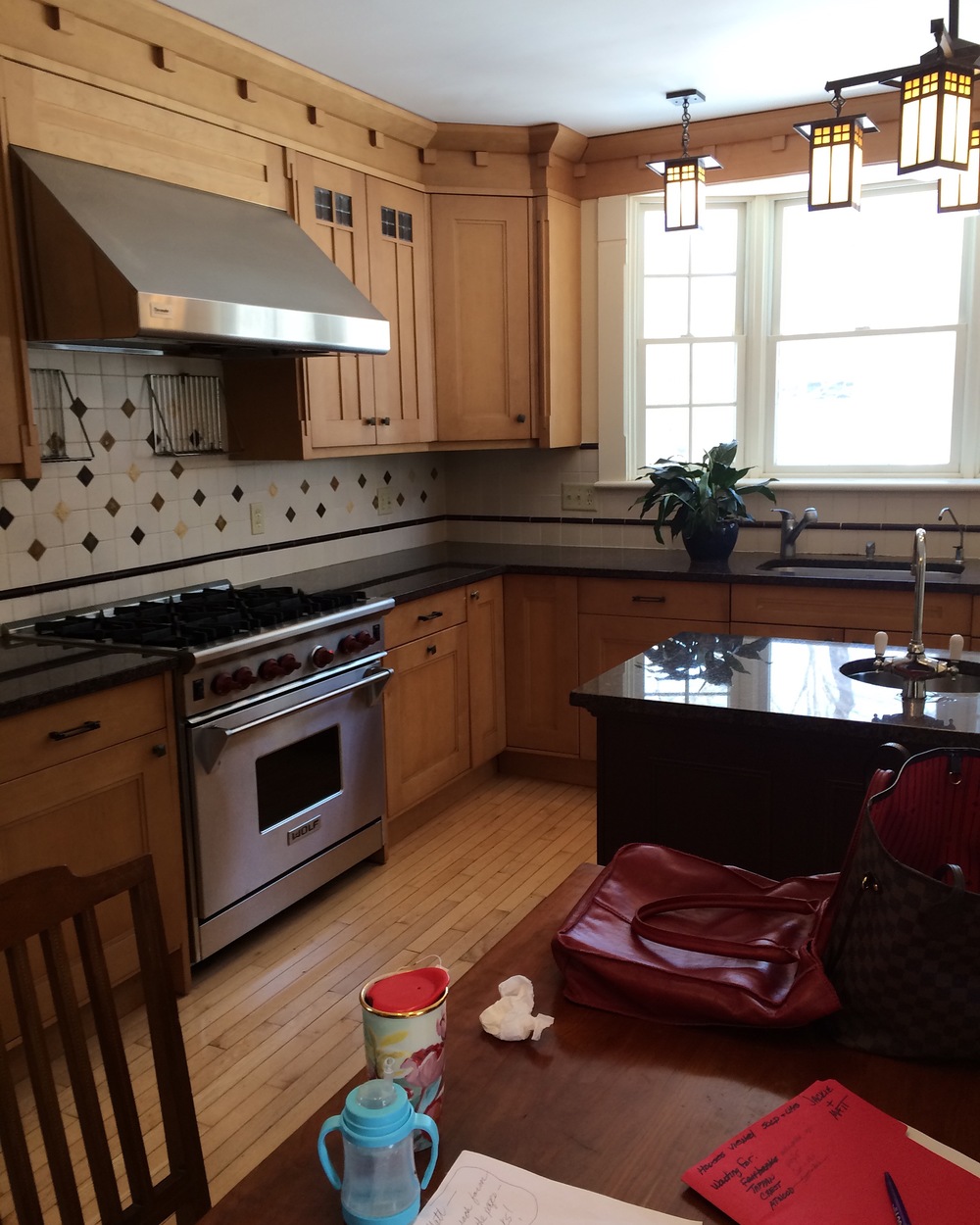 The "Before"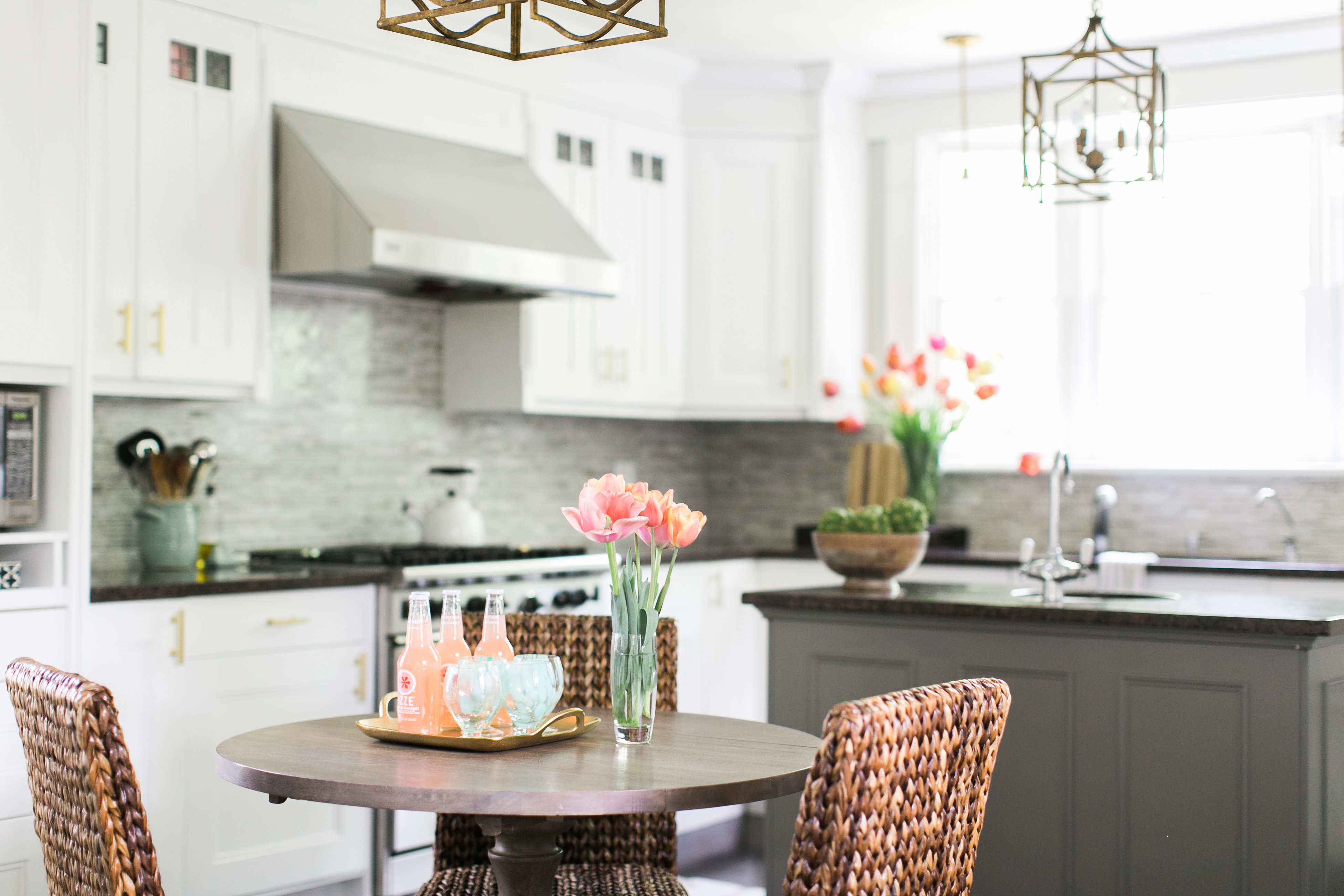 The "After"
A painter gave us a quote of over $10k to paint the cabinetry because he would uninstall the cabinets and spray them in his shop. Nope. Not a chance. I hiked my 7 months pregnant self over to the paint store, bought two gallons of the nicest paint Benjamin Moore made and threw in a "nice" paint brush to boot for less than $150. It took weeks and I mean weeks to paint the kitchen. Because I was sanding and cleaning them, letting the paint dry well and doing it ALL DURING A TODDLER'S DAILY NAP. It was almost painful how long it took. But I look at the kitchen and feel such pride. A true DIY.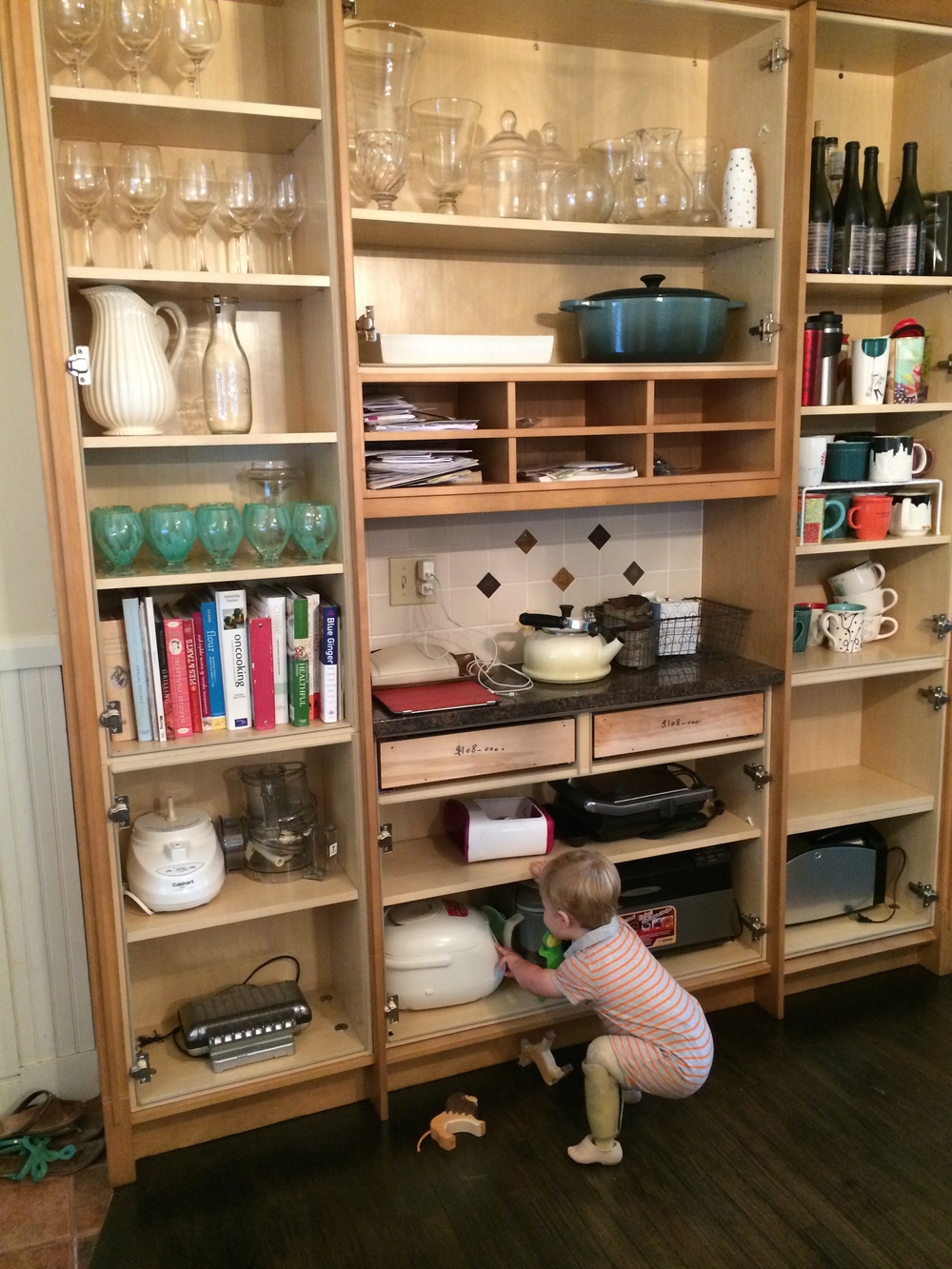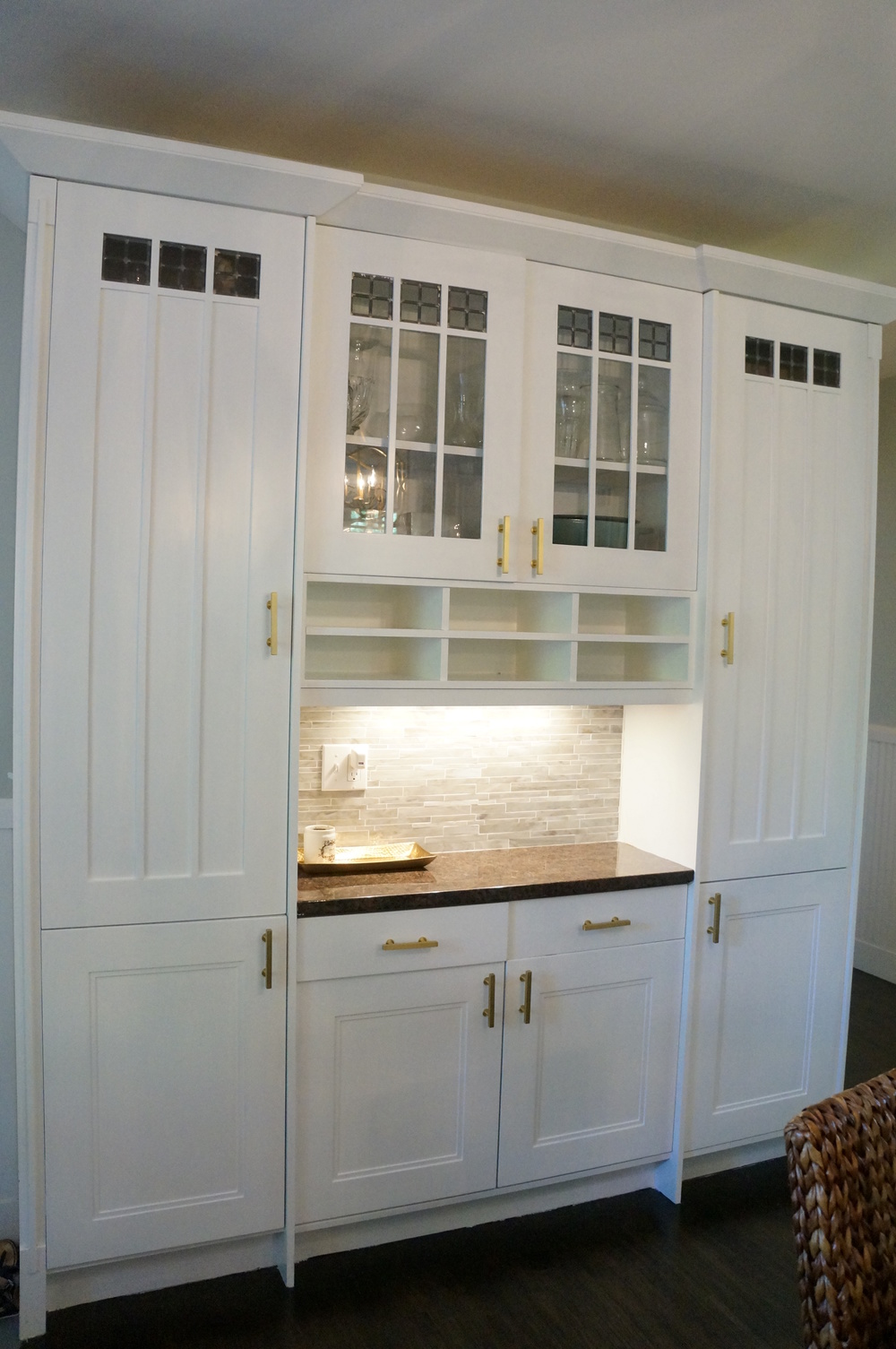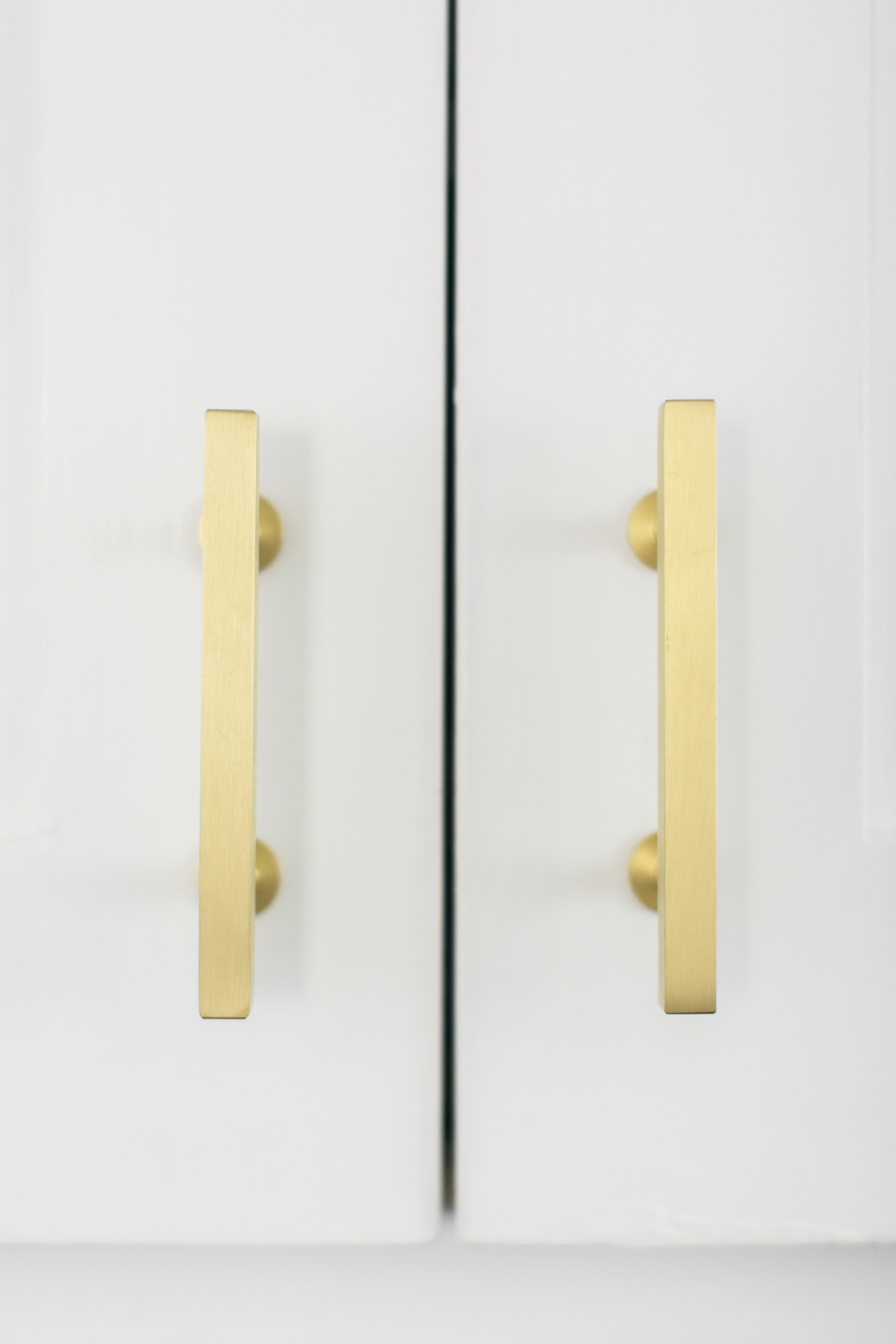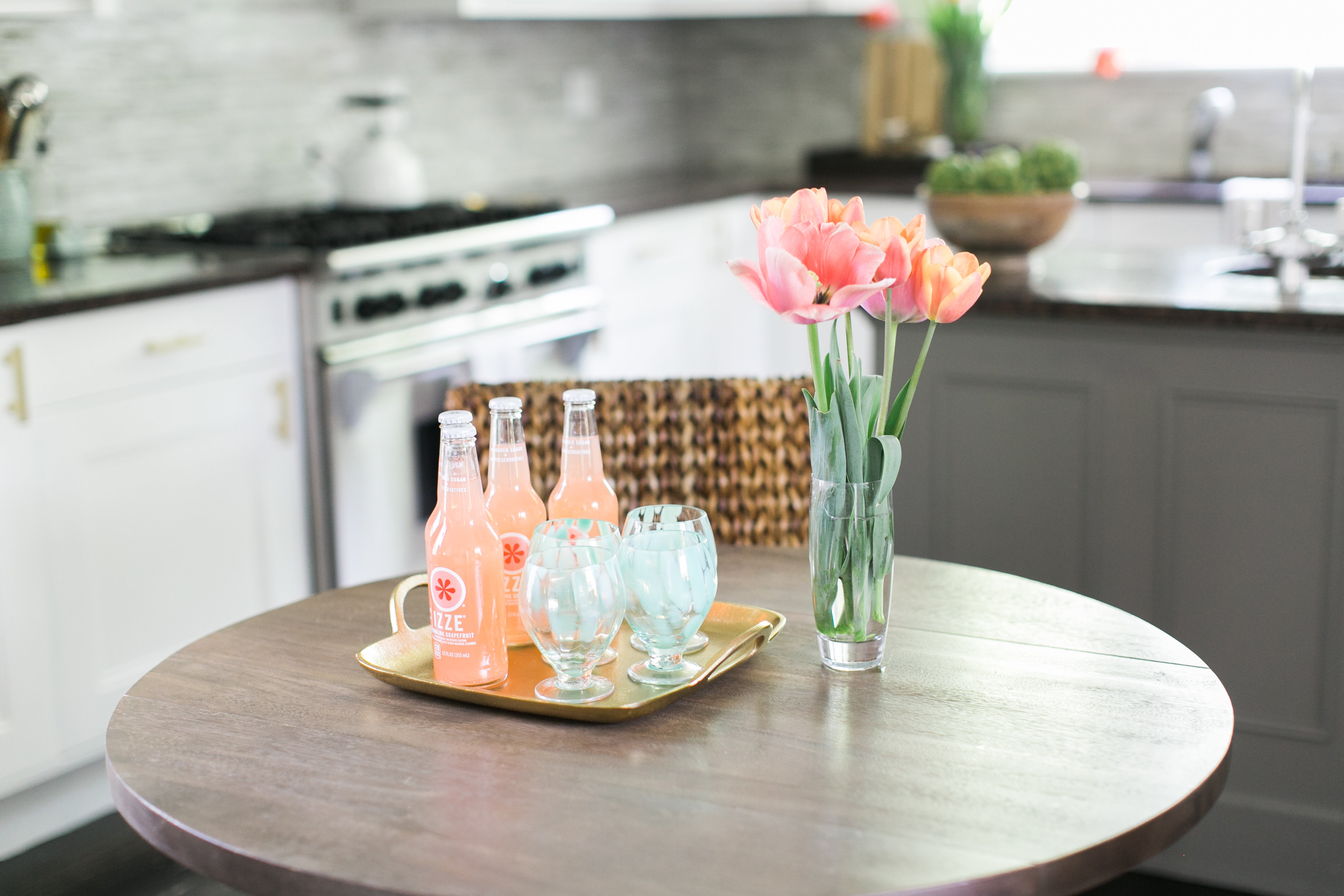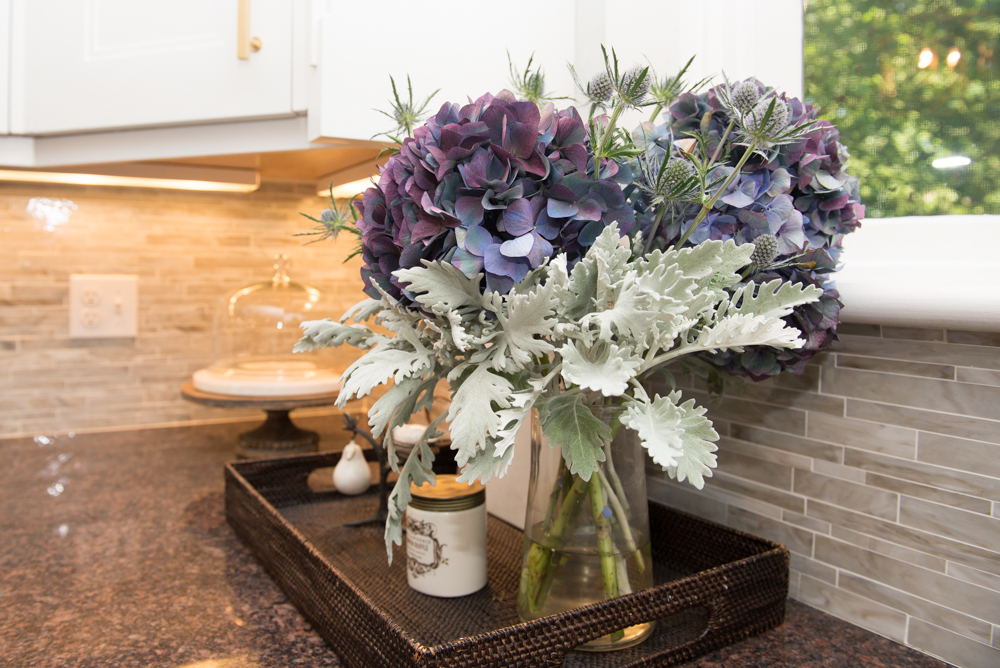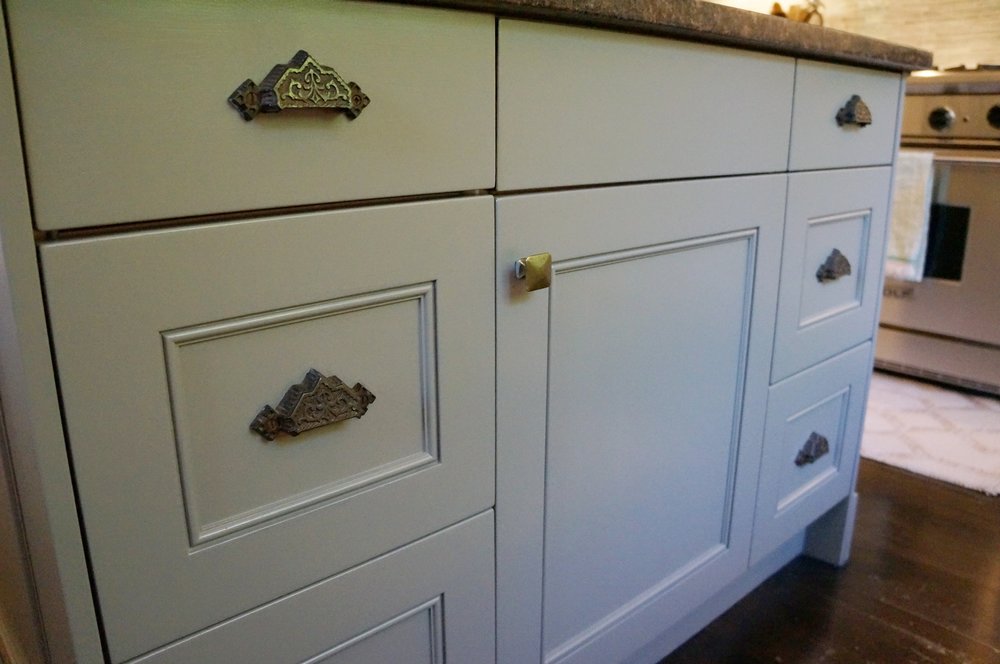 Prior to painting the cabinetry, the four different colors of wood were all vying for center stage in this small space. The cabinetry got painted BM Chantilly Lace, my absolute favorite white. The island got a fresh coat of Chelsea Grey and it is perfect. We changed out the hardware, added new light fixtures everywhere in the kitchen and ripped out the dated backsplash. The backsplash had little tiles of oak leaves and acorns which some how didn't seem appropriate for this lovely farmhouse. The counters are still an unfortunate case of black and pink speckled granite, like an 80s dance party gone all wrong. Thankfully it just looks black from a distance. We're not spending the money on replacing them because the plan is to gut the kitchen someday in the big remodel. So for right now and less than $3k, we are quite pleased with the results. A little elbow grease went a long ways to making some lovely happen.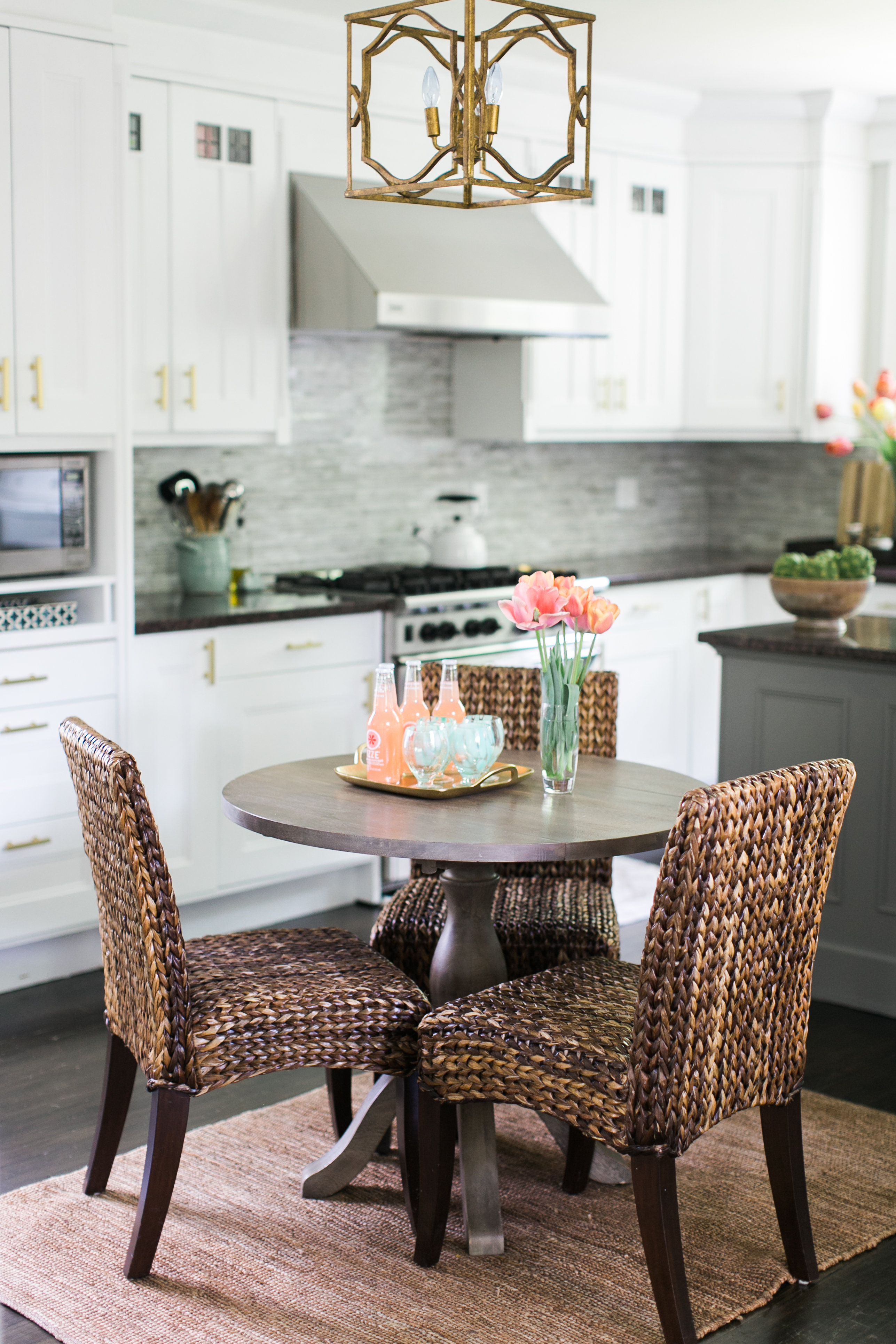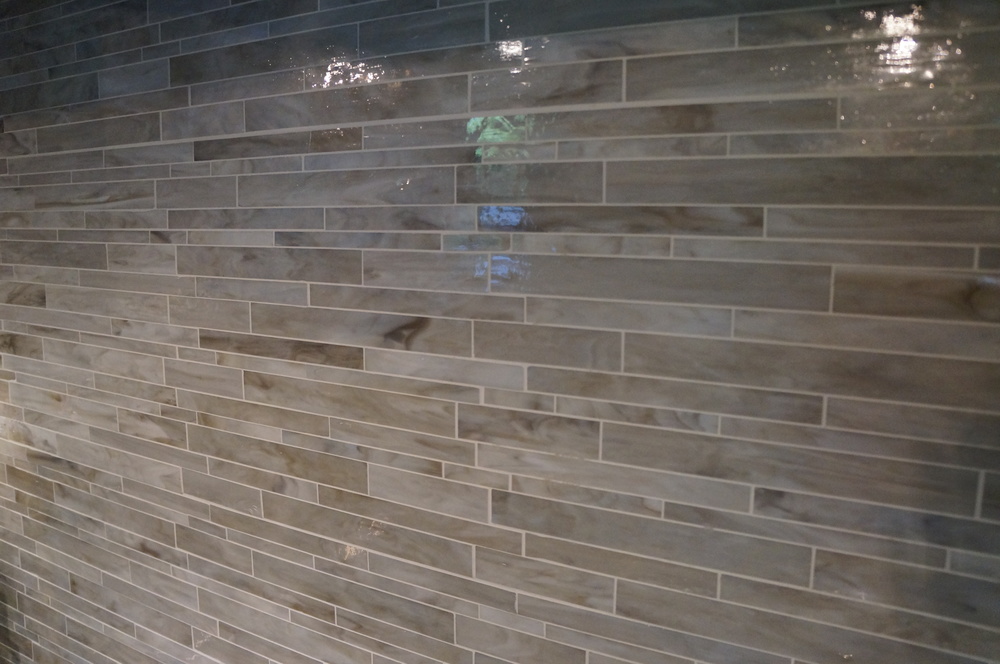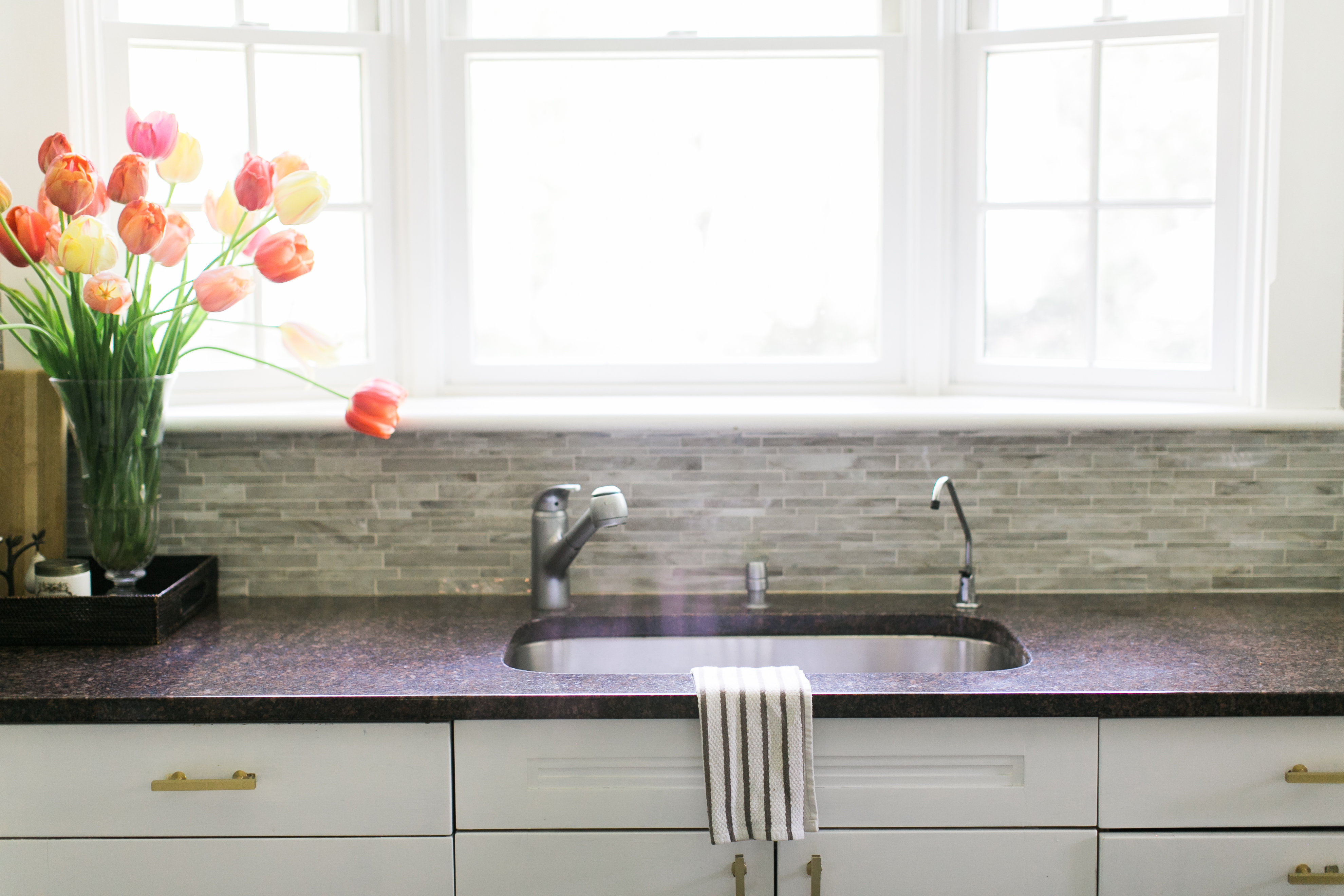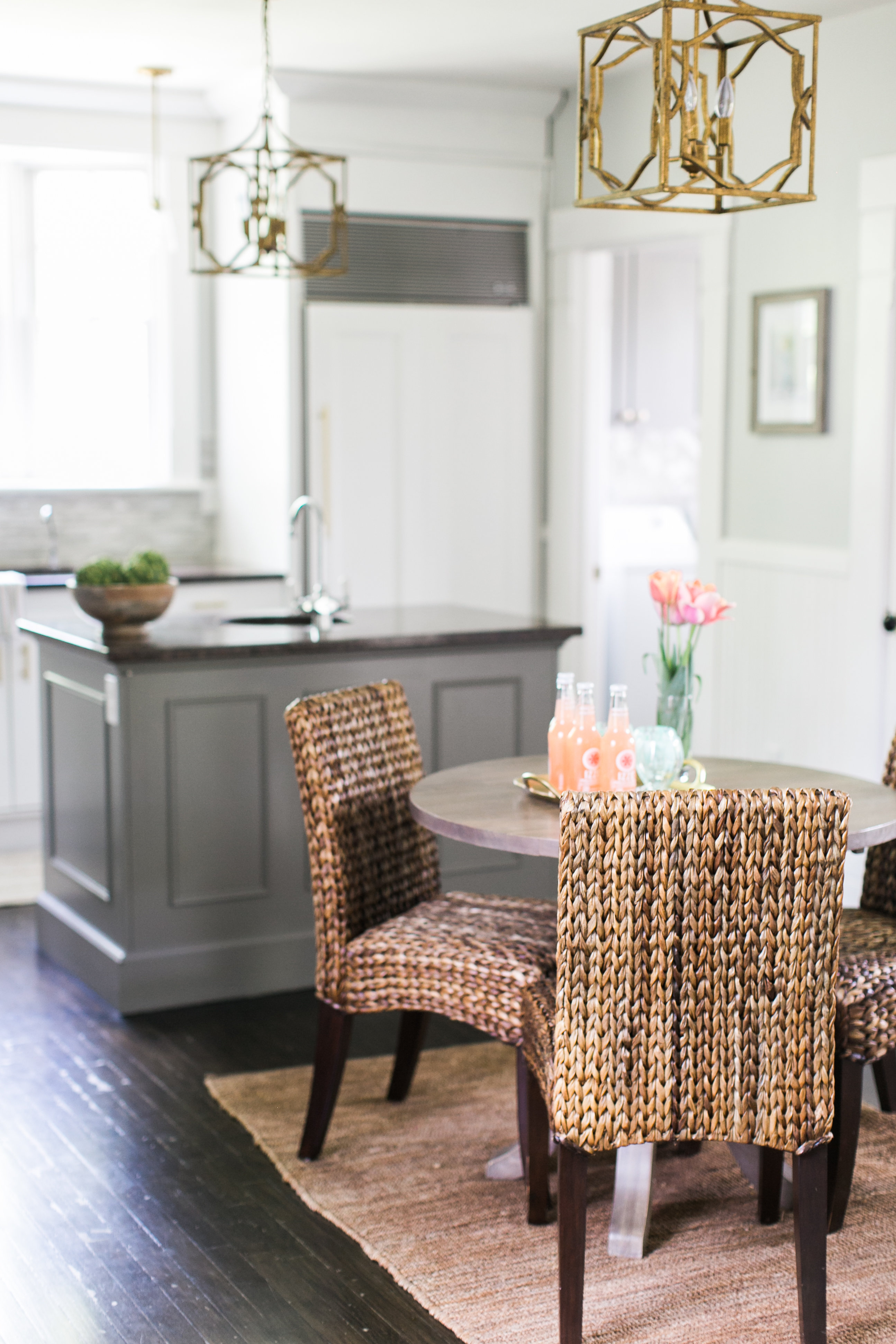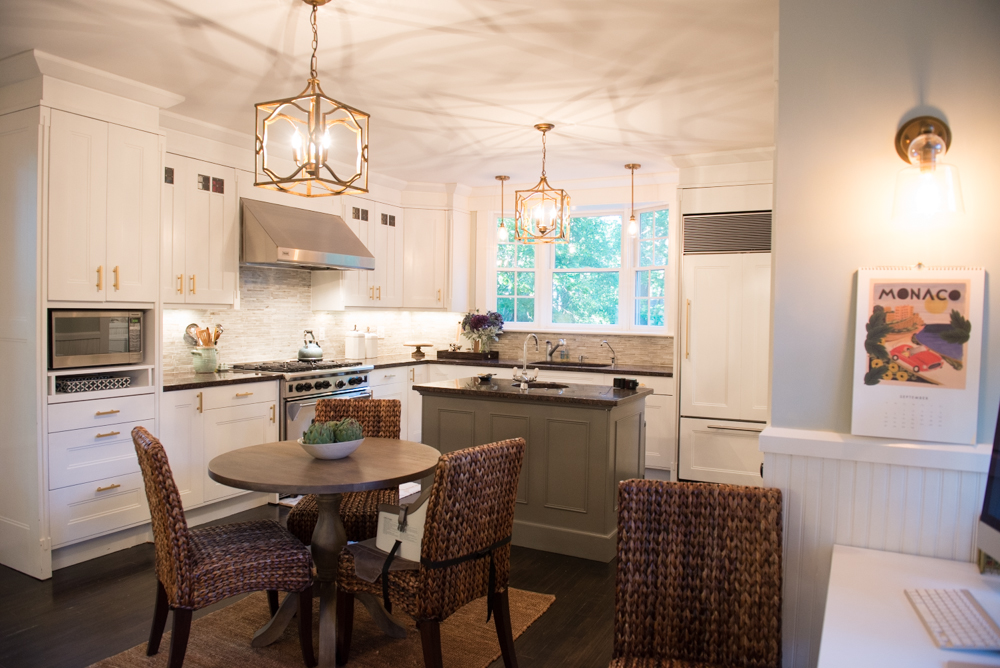 Professional photos by Ruth Eileen Photography
Finding Lovely
/wp-content/uploads/2017/04/finding-lovely-logo.png
Finding Lovely
2016-09-17 21:38:29
2017-06-21 21:16:14
Kitchen