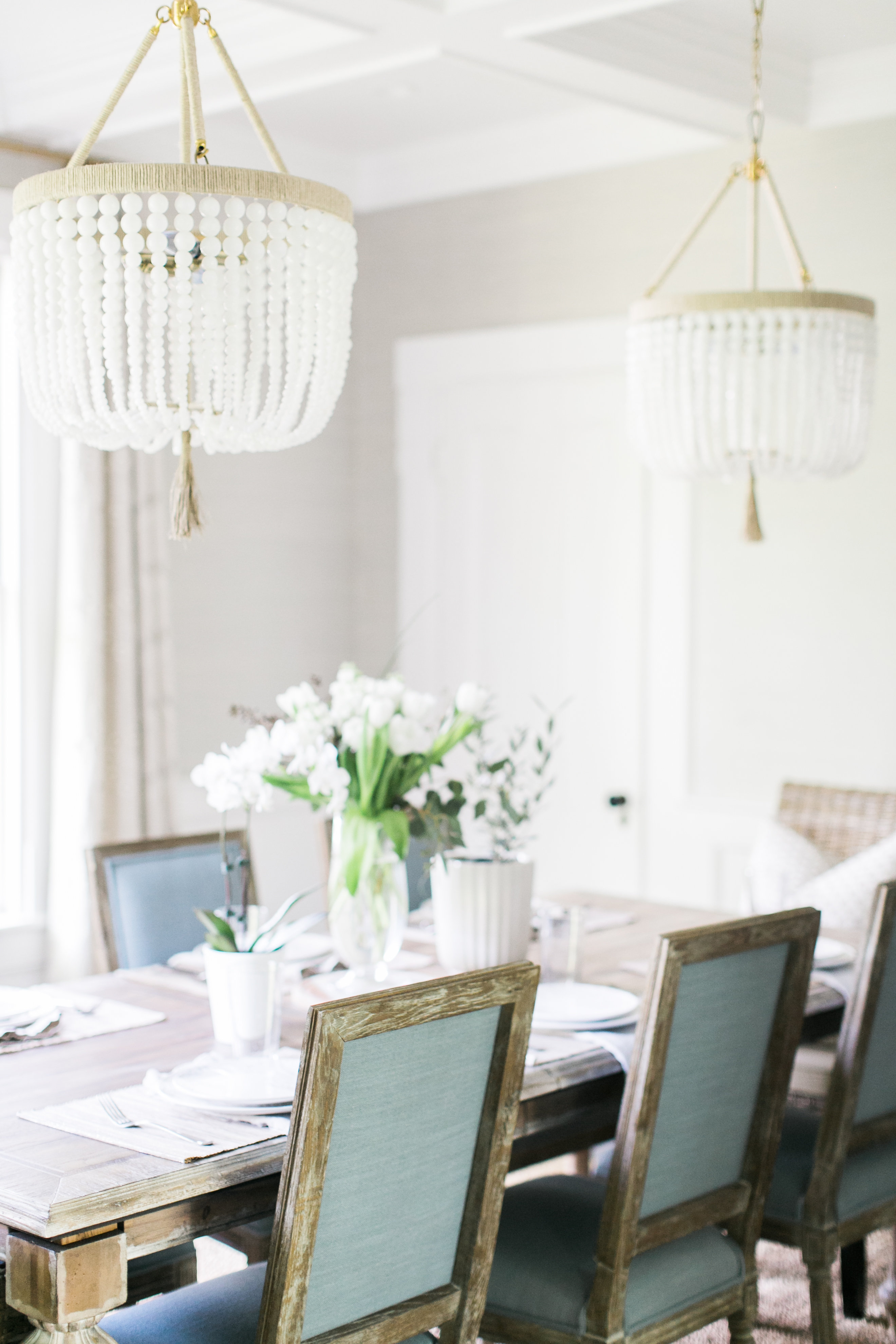 This room was pink. And it was pink for awhile. It was the last room to be "done" on the first floor and it needed help. After the gut job of the family room and playroom we were tired of dust. Our contractor wanted to take the plaster down and we just couldn't handle any more of that. I knew the minute I walked through this house that it needed a coffered ceiling and wainscoting. So the same brilliant craftsman who did our family room built ins (Needham Woodworking) did this too. And it is a work of art.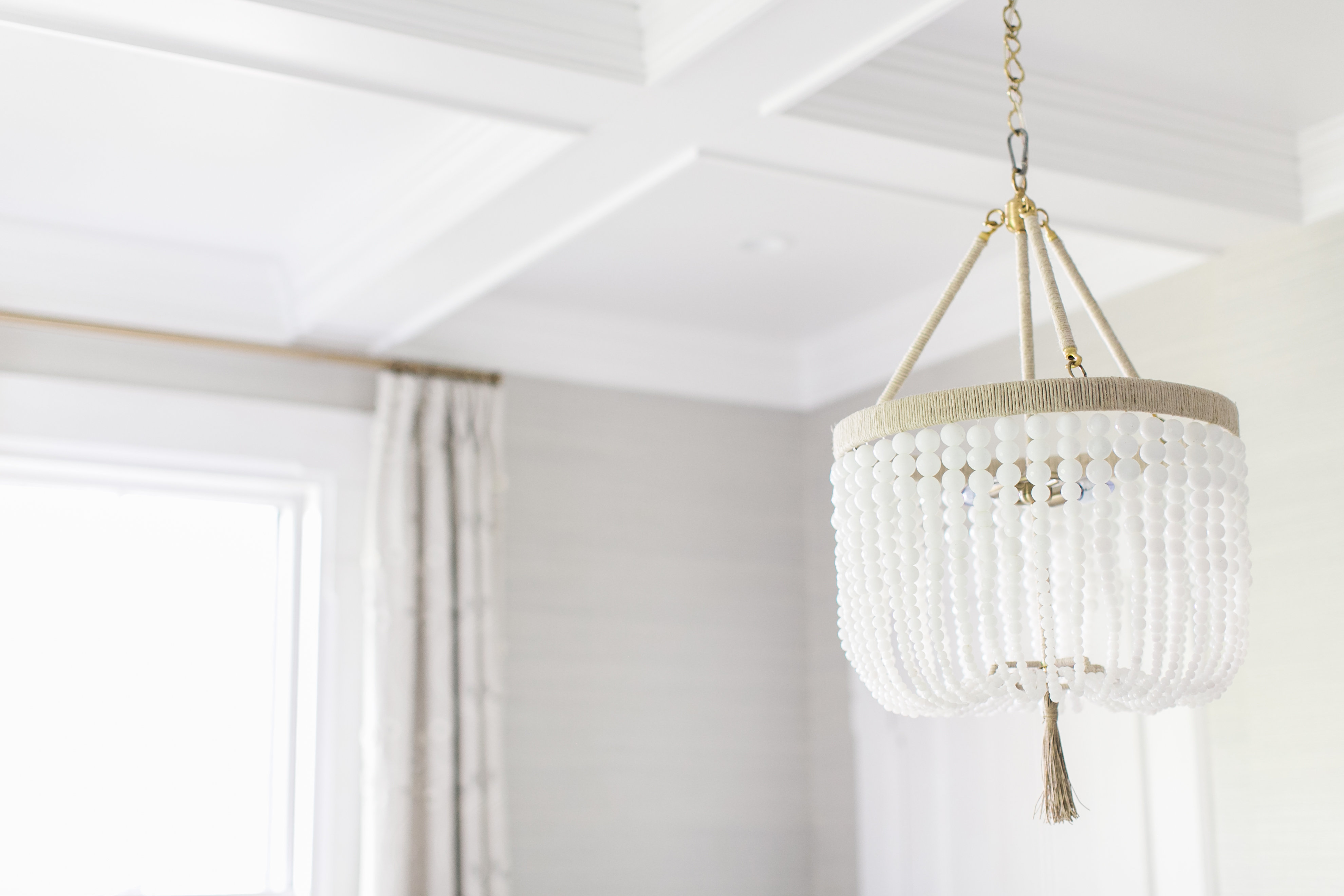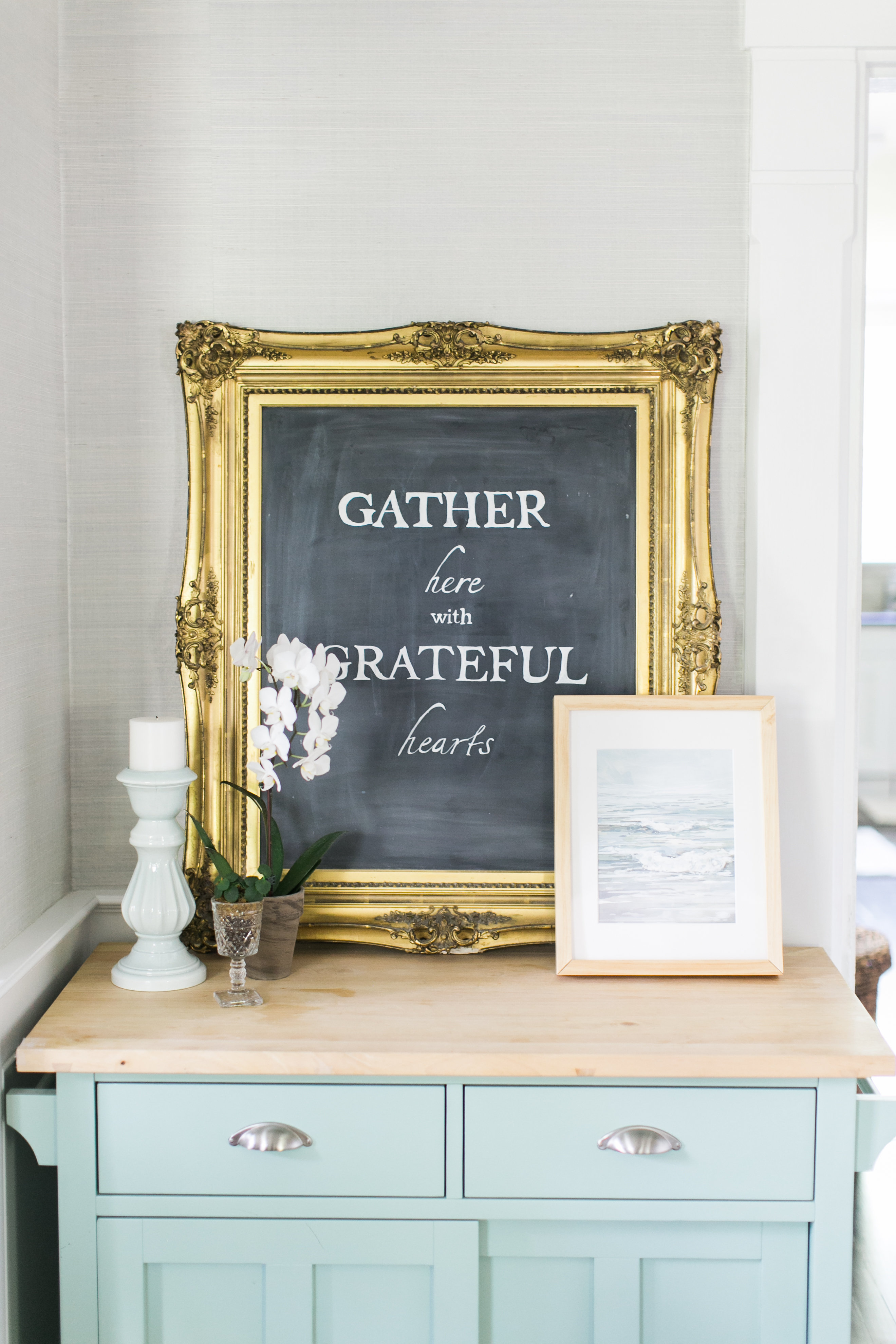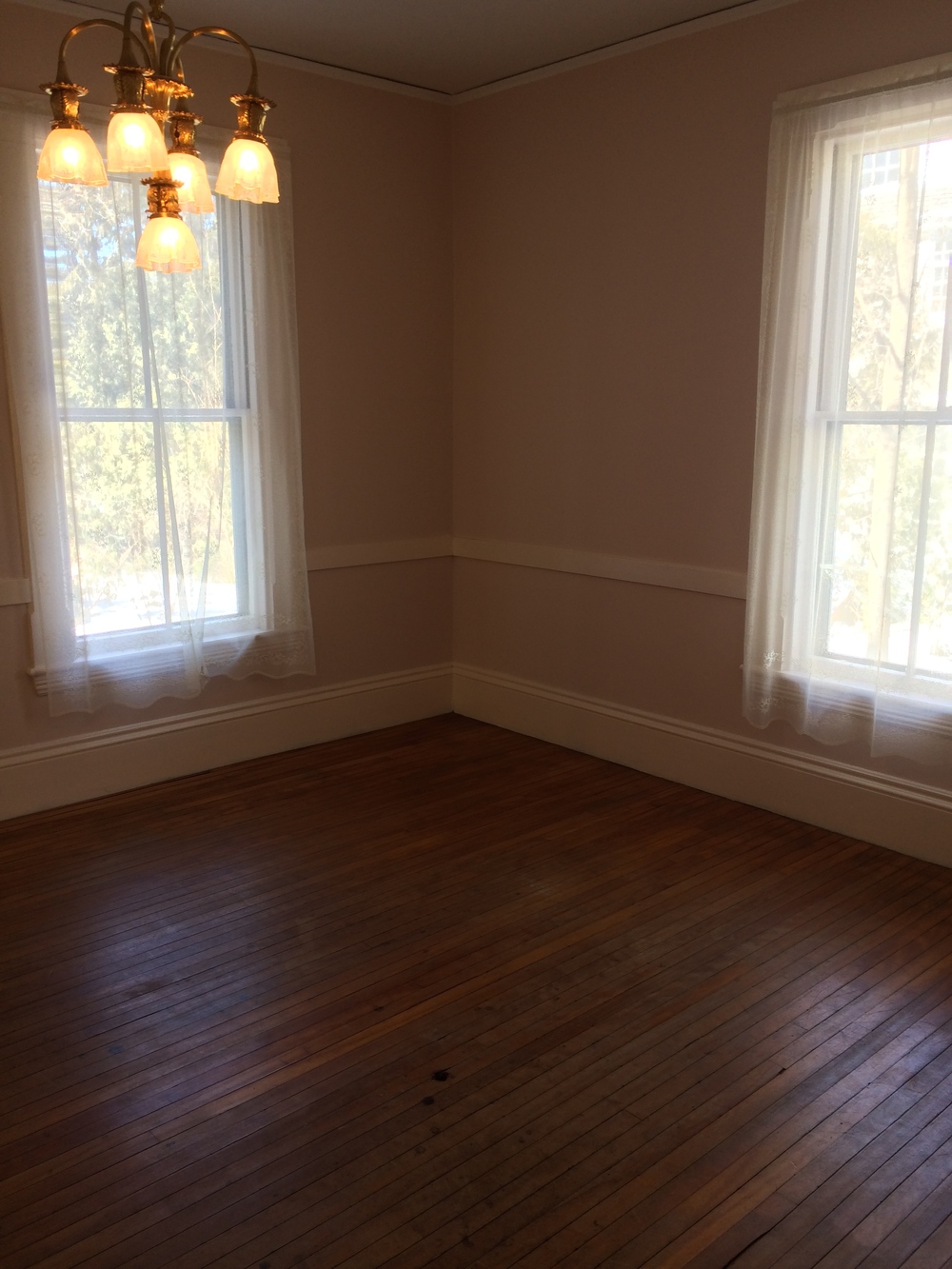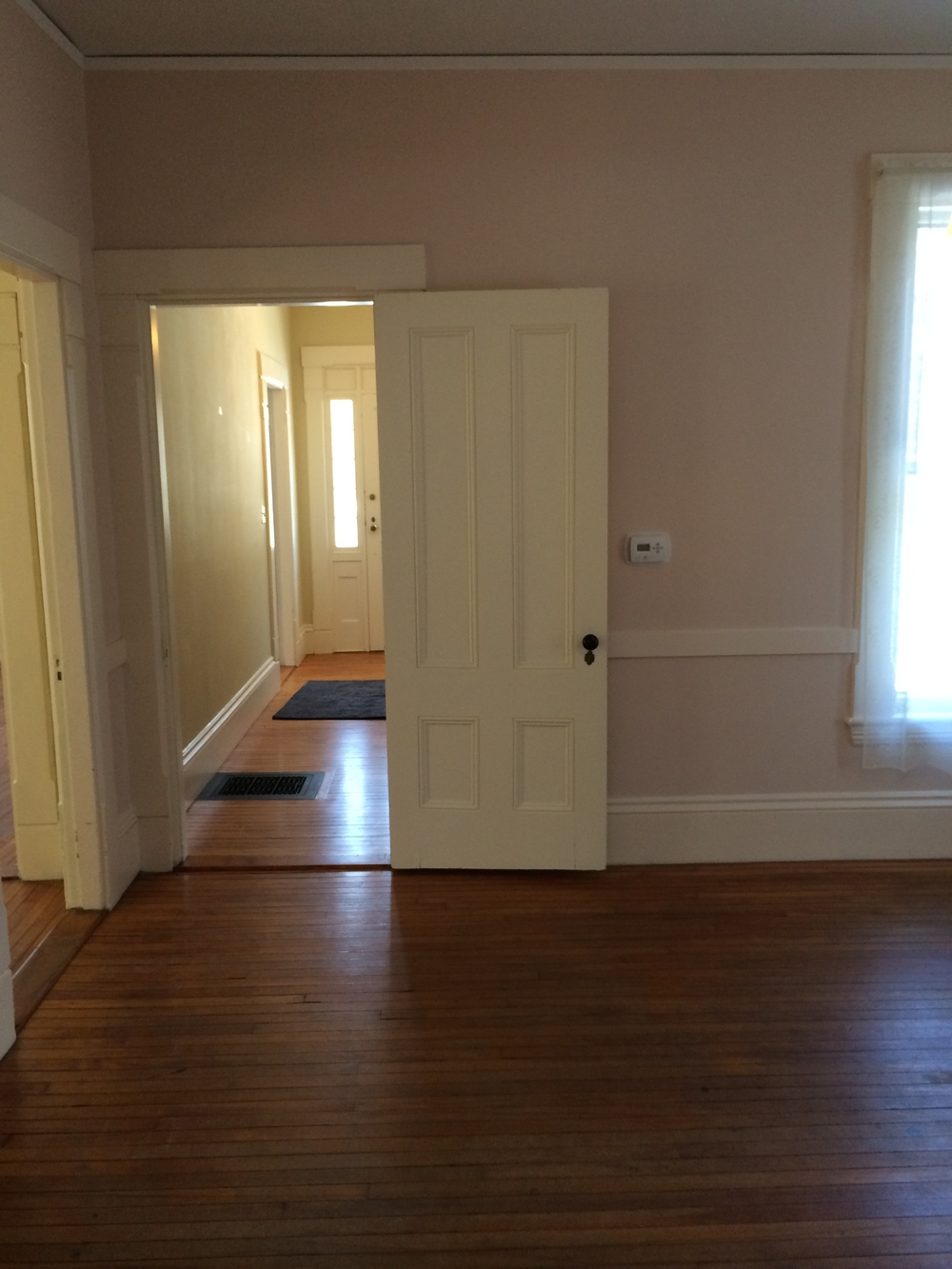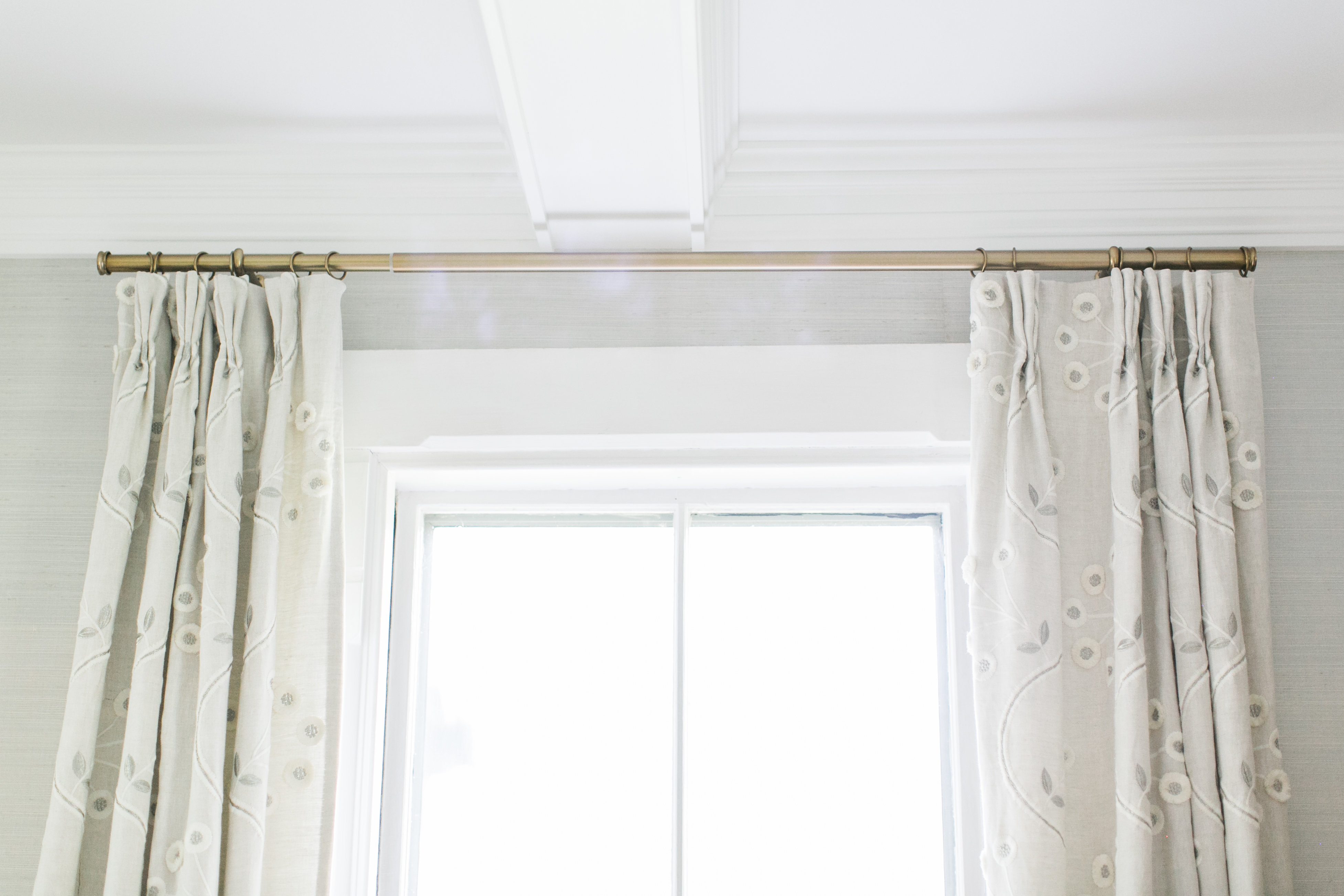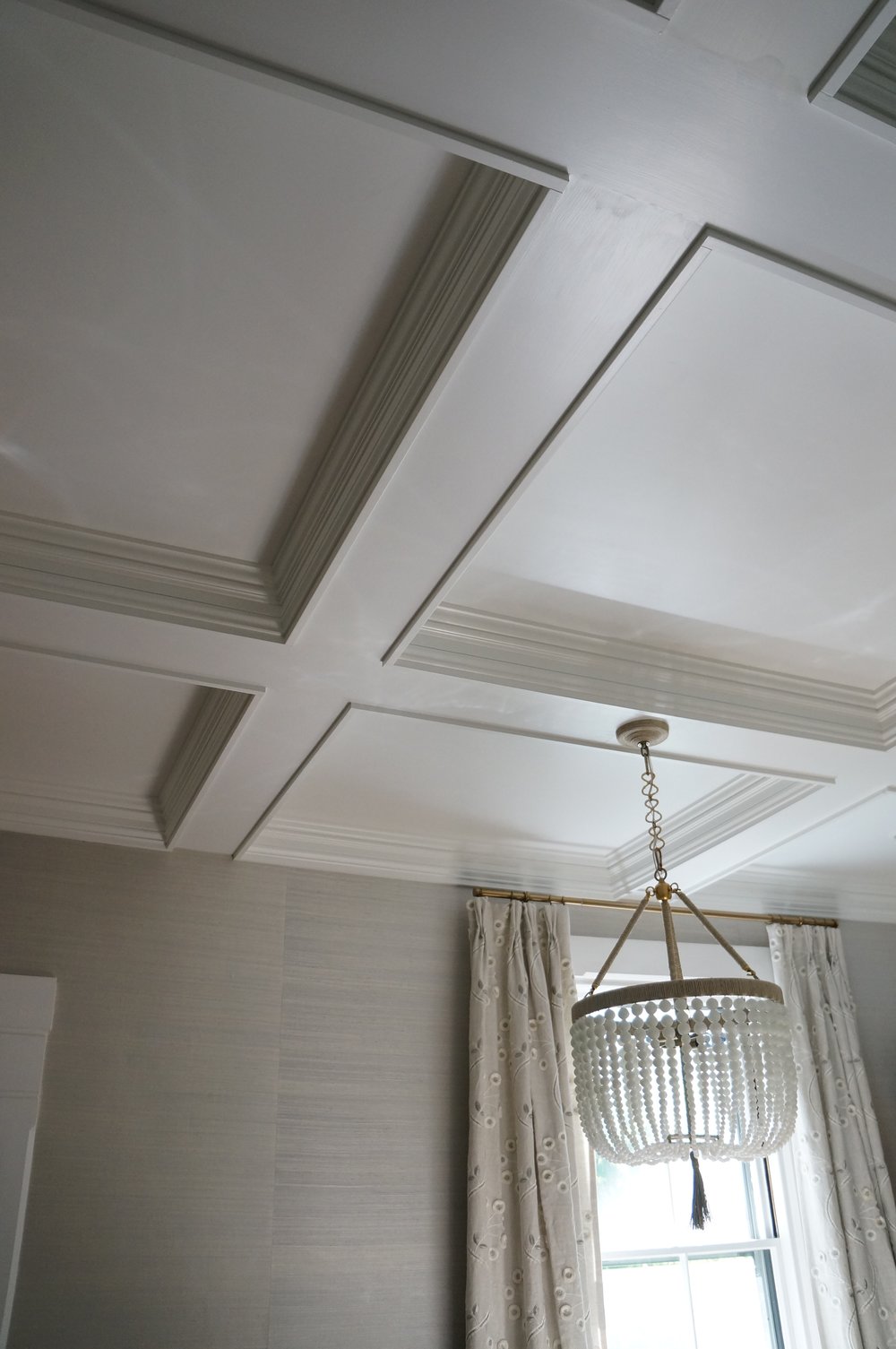 I went to the nearest wallpaper store and checked out every book I could find. I knew the curtains were going to be in the Anna French Olympus weave and I needed to match our preexisting table, chairs and rug to the potential grasscloth. After taping 8 of my top choices to the wall, there was not even a moment of hesitation. I really can't stress it enough. You need to order samples and you need to see the subtle differences in your space. The one I thought I would go with looked terrible.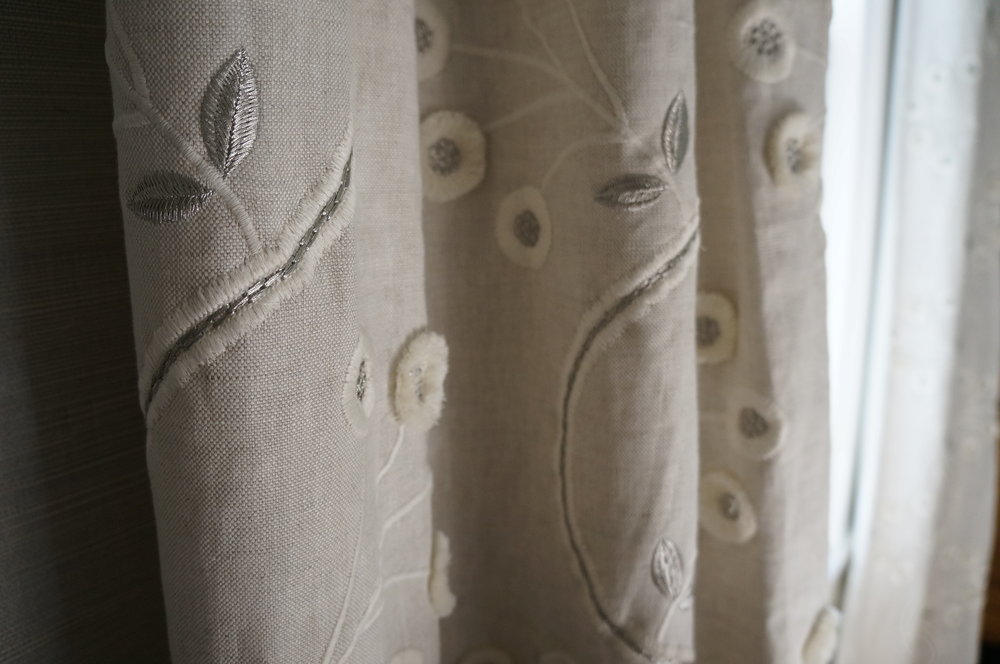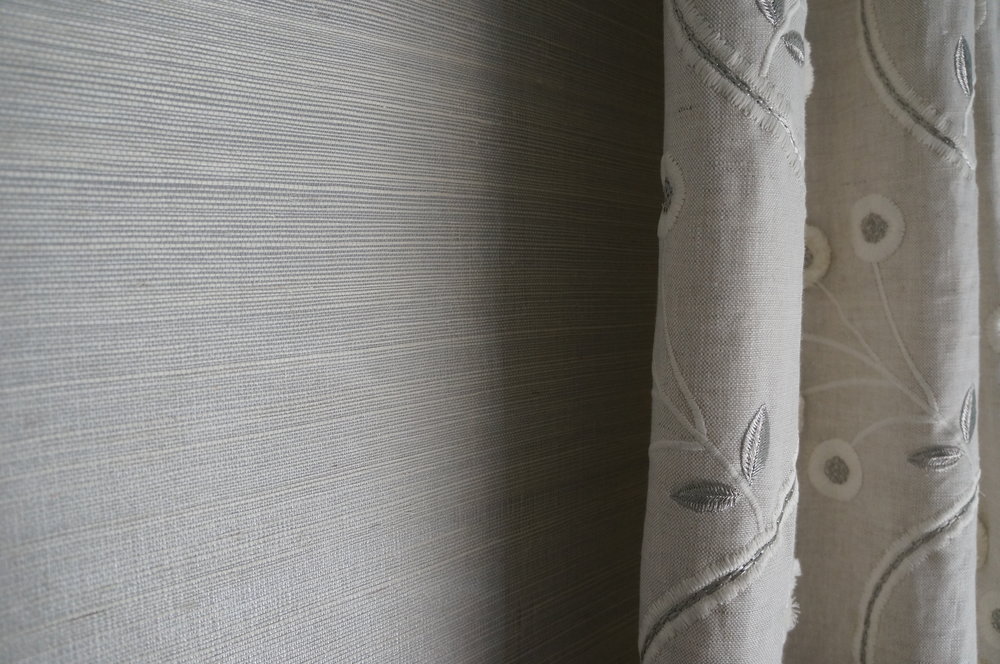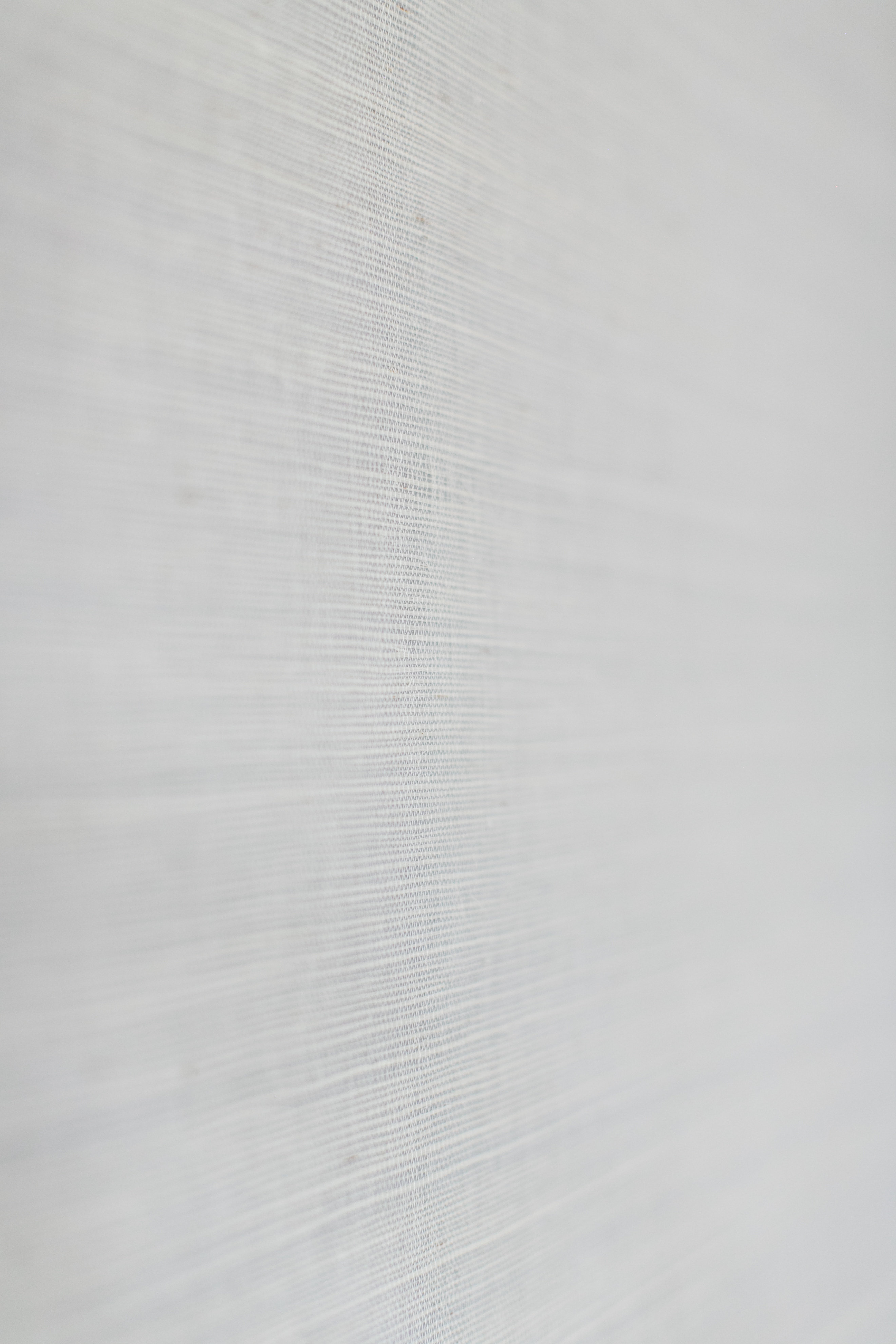 Matt installed the Schumacher grasscloth himself. Which just about gives him a minor heart each time I come home with a wallpaper find. But he does a great job and we don't have to pay for a wallpaper installer. It took several evenings to finish and looks great. I thought having a texture to the wallpaper would hid some of the imperfections in the wall but be warned: your walls need to be in top notch shape prior to installing wallpaper, even grasscloth. If you look close enough you can see the imperfections. Lesson learned. Next time we will patch a bit prior to installation.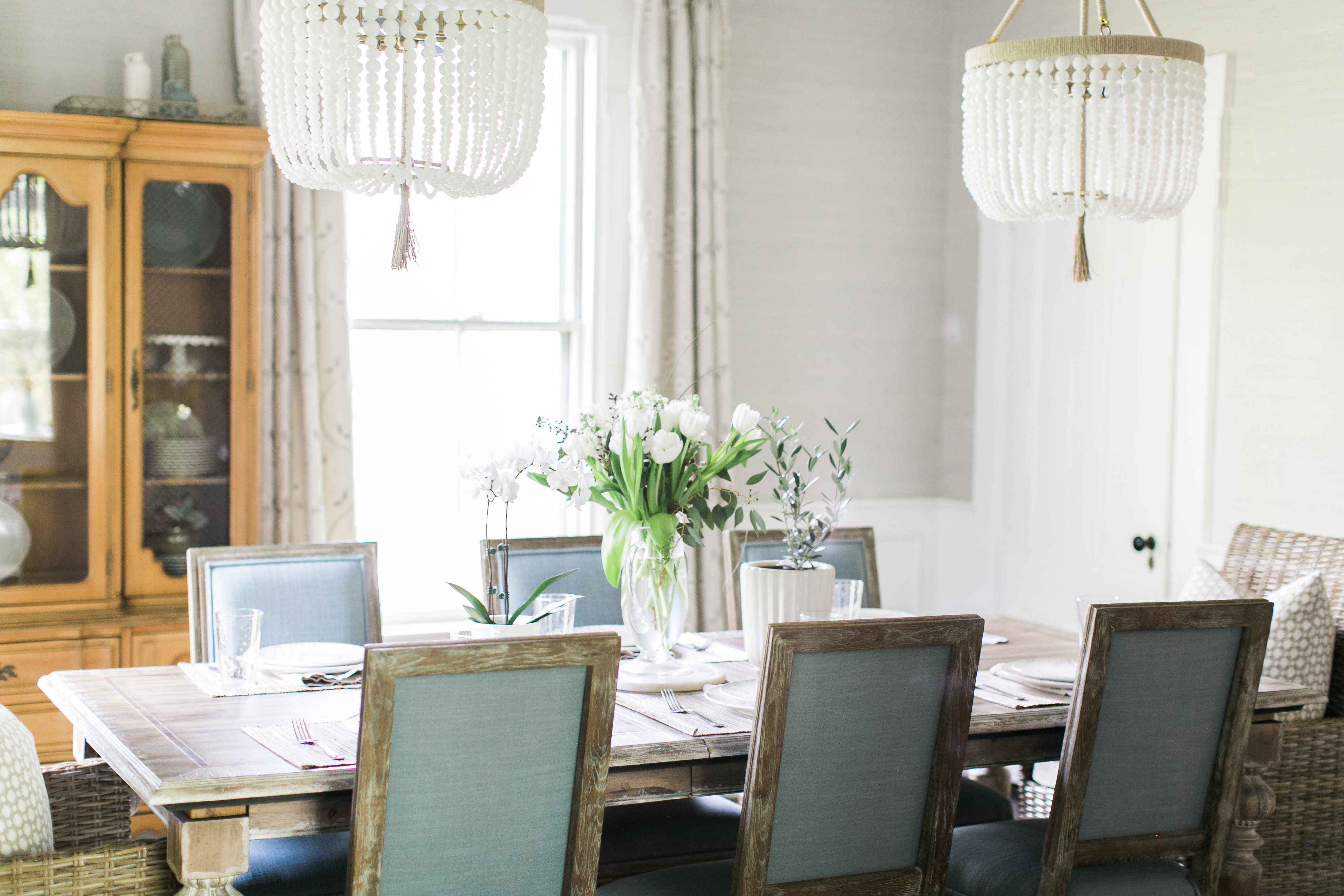 The hutch in the corner was the greatest steal of my entire life, an antique Thomasville for $100 off of Craigslist.
Years ago I fell in love with Ro Sham Beaux and their hand beaded perfection. And I knew, in time I would have one of my own. Or in this case two. I opted for matching chandeliers over the table and I love it. The are hand strung in Charleston, SC and if you have a chance, glance at their website. I ordered 8 or 9 sample strings of their beads because it was too big of an investment to get it wrong. And I went back and forth for weeks over the color. Grey or white. White or grey. I ended up going with the milk glass bead and could not be more pleased.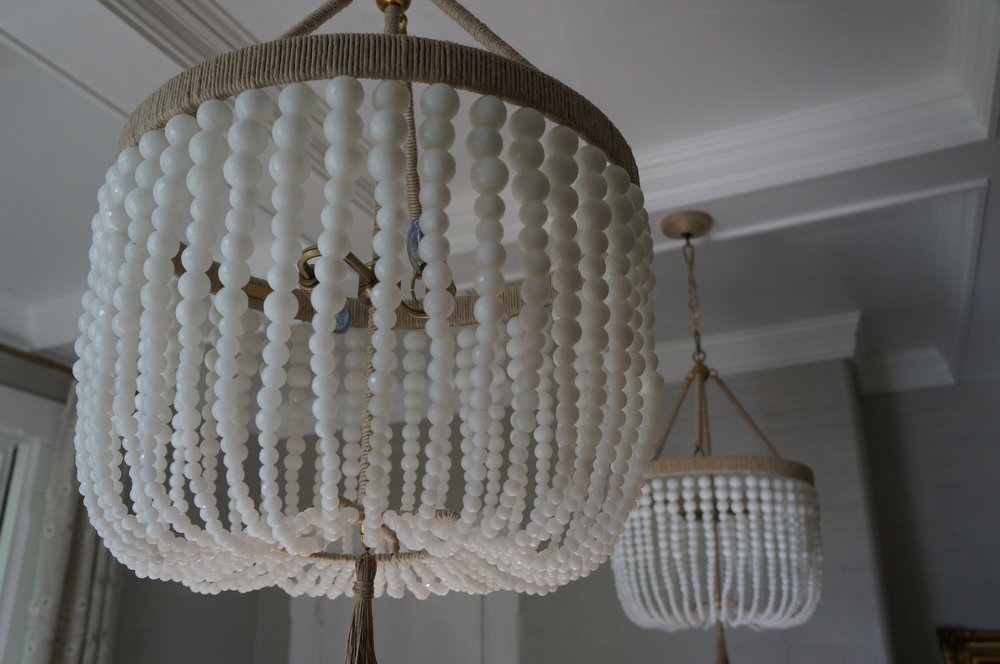 They are more lovely in person than you can imagine. They are heavy and we had our electrician hang them because they required a special box to hold them in place. All the wiring is inside the coffered beams.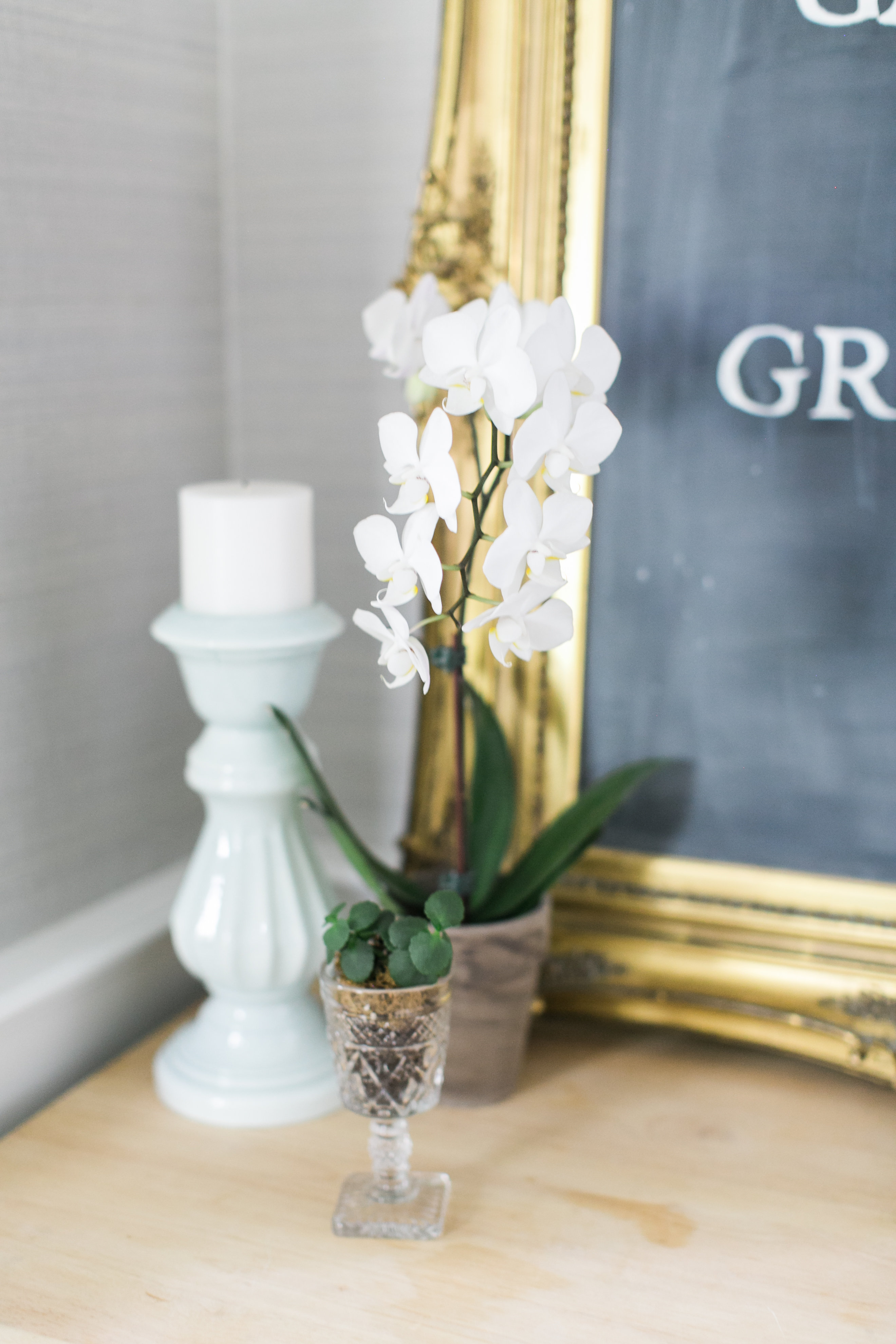 The table is from Frontgate and has a lovely farmhouse, distressed look. The chairs are from CostPlus World Market. The wicker end chairs are from Pier One. Although missing art and wall decorations, this room is closing in on being done. And its much lovelier not pink.
The pretty pictures are by the talented Ruth Eileen Photography
Sources:
Grasscloth: Schumacher Kisho in color way Silver
Drapery: Anna French Olympus Embroidery
Drapery Hardware: Brass from Bed, Bath, & Beyond
Hutch: Antique Thomasville from Craigslist
Table: Frontgate
Chairs: CostPlus World Market
End Chairs: Kubu Wicker from Pier1
Pillows: Etsy
Rug: Joss and Main
Shop This Post

/wp-content/uploads/2017/04/finding-lovely-logo.png
0
0
Finding Lovely
/wp-content/uploads/2017/04/finding-lovely-logo.png
Finding Lovely
2016-09-20 01:32:50
2017-06-21 21:12:09
Dining Room